---
New Artist of the Month: Soprano Francesca Chiejina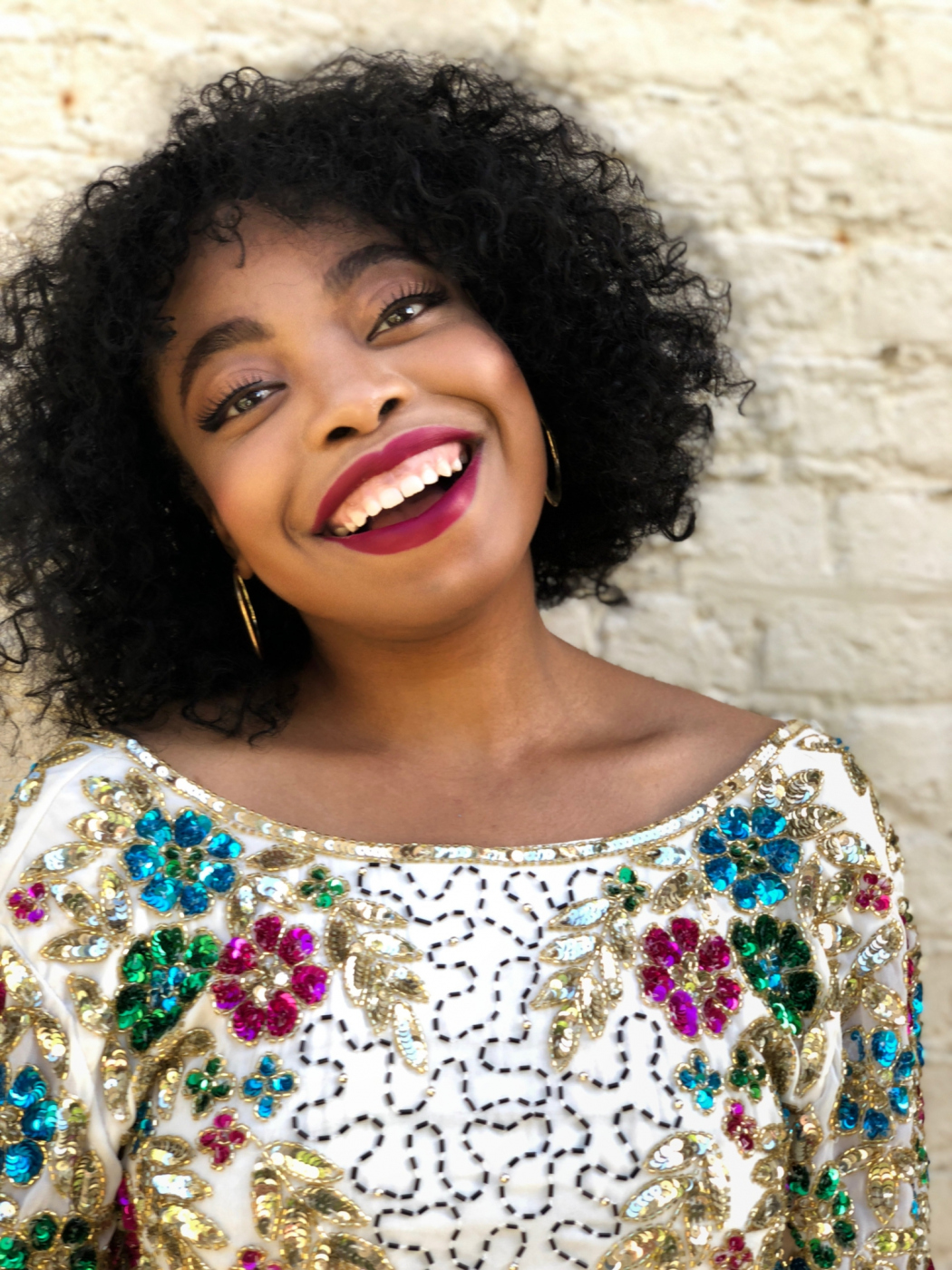 Young sopranos who seem able to sing just about anything don't come along that often, but then Francesca Chiejina isn't your average singer. Her Royal Albert Hall performance at a BBC Prom this year, singing Alban Berg's demanding Seven Early Songs, included a television broadcast with international reach. Cool, calm, and collected under pressure, the charismatic, 30-year-old Nigerian-American soprano poured out streams of luscious tone. Her enviable diction proved she also possesses an insightful way with complex texts.
Currently, she's rehearsing the role of the sorceress Melissa in English Touring Opera's new production of Handel's rarely performed Amadigi ahead of a 12-venue tour up and down the U.K. Other recent performances have included the distraught Miss Jessel in Britten's The Turn of the Screw (a filmed production still available on Marquee TV), Freia in Birmingham Opera Company's RhineGold, and Clara in Porgy and Bess for Grange Park Opera. Throw in the soprano solos in Gorecki's Third Symphony for the Royal Ballet's world premiere of Flight Pattern, a dance work by Canadian choreographer Crystal Pite, and you have one impressively eclectic singer. Not bad considering she started out training to be a doctor.
Born in Lagos, Nigeria, Chiejina moved to Michigan with her family in 1999 when she was eight. She describes her parents in the early 90s as newly married, with brand-spanking-new masters' degrees and aspirations. "So they thought, 'Let's put our kids in classical music,' which is why I ended up in piano class," she explains.
A natural musician, she learned to play not just piano but violin, French horn (very badly, she jokes), and even studied flute for a year. Singing didn't start until high school, and even then, she simply saw it as a means to a grade. "I heard choir was easy," she laughs. "Because I could sight-read, I got lumped into the altos, but I didn't care—it was an easy 'A.'"
Although she enjoyed "the vibe" and "community" of choral singing, back then she didn't seriously consider music a potential career path ("I thought, 'Who makes a living as a singer? Beyoncé?'"). In fact, formal training didn't start until her second year at the University of Michigan where she'd gone to study medicine. "I had voice teachers in my head saying, 'you have good ears,' 'you have a special something,' 'you should really train your voice.' Finally, I thought, since I'm looking forward to choir more than biology lab, let's take this seriously."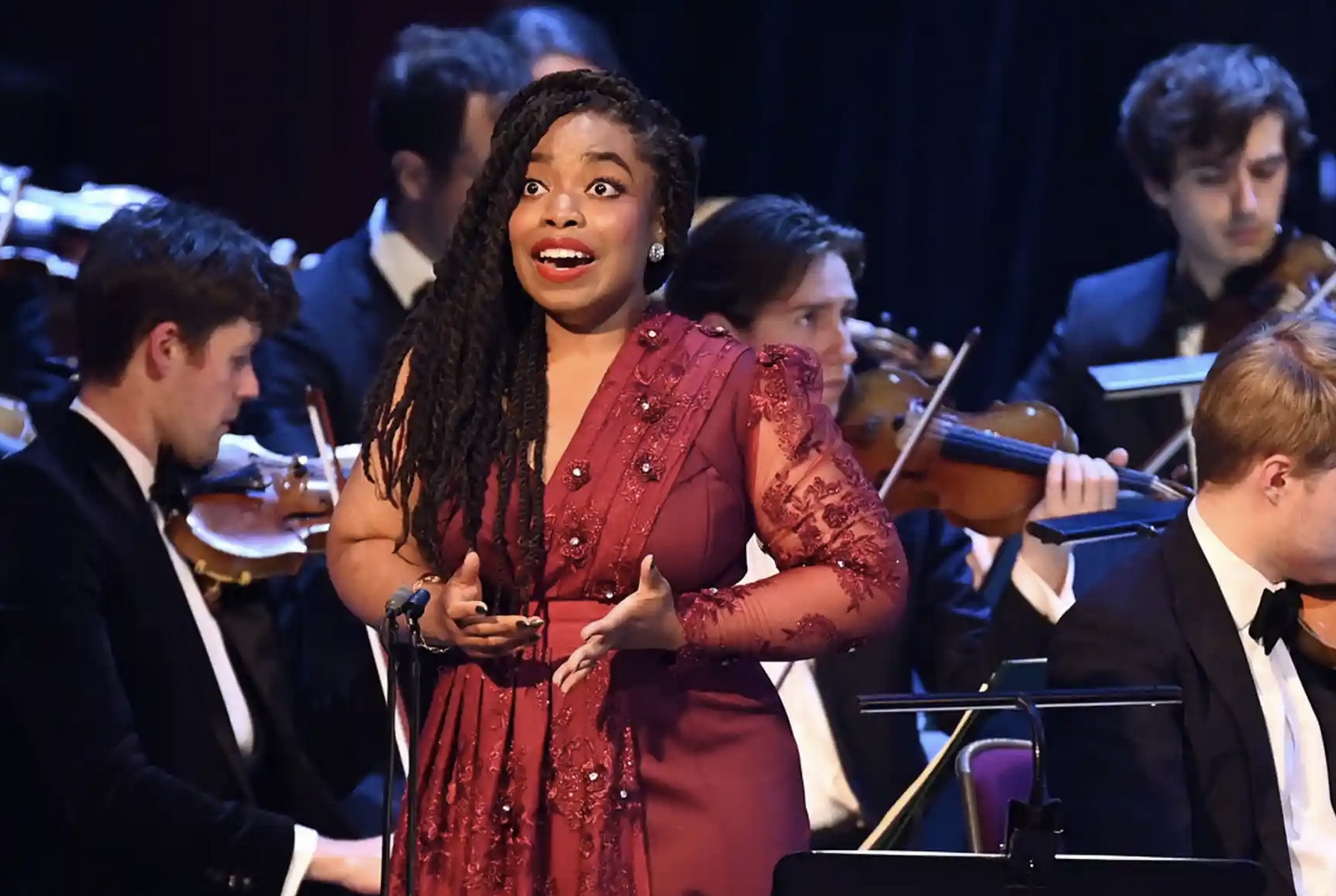 Performing Alban Berg's Seven Early Songs this summer at the Proms with the London Sinfonia

A successful audition for UMich School of Music, Theater, and Dance resulted in her crossing campus to study—at first as a mezzo-soprano—with Martha Sheil. She describes an important moment when she was assigned Brahms's "Von ewiger Liebe." Hopping onto YouTube, she saw it performed by Jessye Norman. "My mind was so blown," she says, and now counts Norman among her vocal heroes, alongside Elina Garanca, Grace Bumbry, and Shirley Verrett.
From Michigan Chiejina headed to London to study with Sue McCulloch for a master's degree at the Guildhall School of Music and Drama. McCulloch confirmed Shiel's view that Chiejina was really a soprano and set out to help her with the technique and confidence needed to make that crucial transition. During her time at GSMD she won the English Song Prize and the Aria Prize, as well as second prize in the Classical Singer Competition.
Two years later she earned a place in the Royal Opera's prestigious Jette Parker Young Artists Programme where she covered important roles like Elvira in Don Giovanni, sang Antonia in Les Contes d'Hoffmann in stage rehearsals, and performed smaller parts on stage opposite the world's leading singers (her professional debut at Covent Garden was as Ines in Il Trovatore).
Perhaps the highlight of this time was singing Lady-in-Waiting in Verdi's Macbeth opposite Anna Netrebko. "It was a pleasant surprise to work with her," she recalls. "You just assume there's gonna be diva behavior, but she was there on time, knew all the music—I think she was very serious about Macbeth. It's inspiring to see that you can be that successful and still so focused."
Chiejina puts a part of her ability to thrive in such diverse repertoire down to McCulloch's teaching method. "It's about being able to shape and mold your technique to whatever music you need to sing," she says. "Although I still found it hard after singing Berg at the Proms to be thoroughly humbled by Handel the next morning. I think my happy space is a role where you can show off the low, jump to the top and sit there for a bit, but not live up there."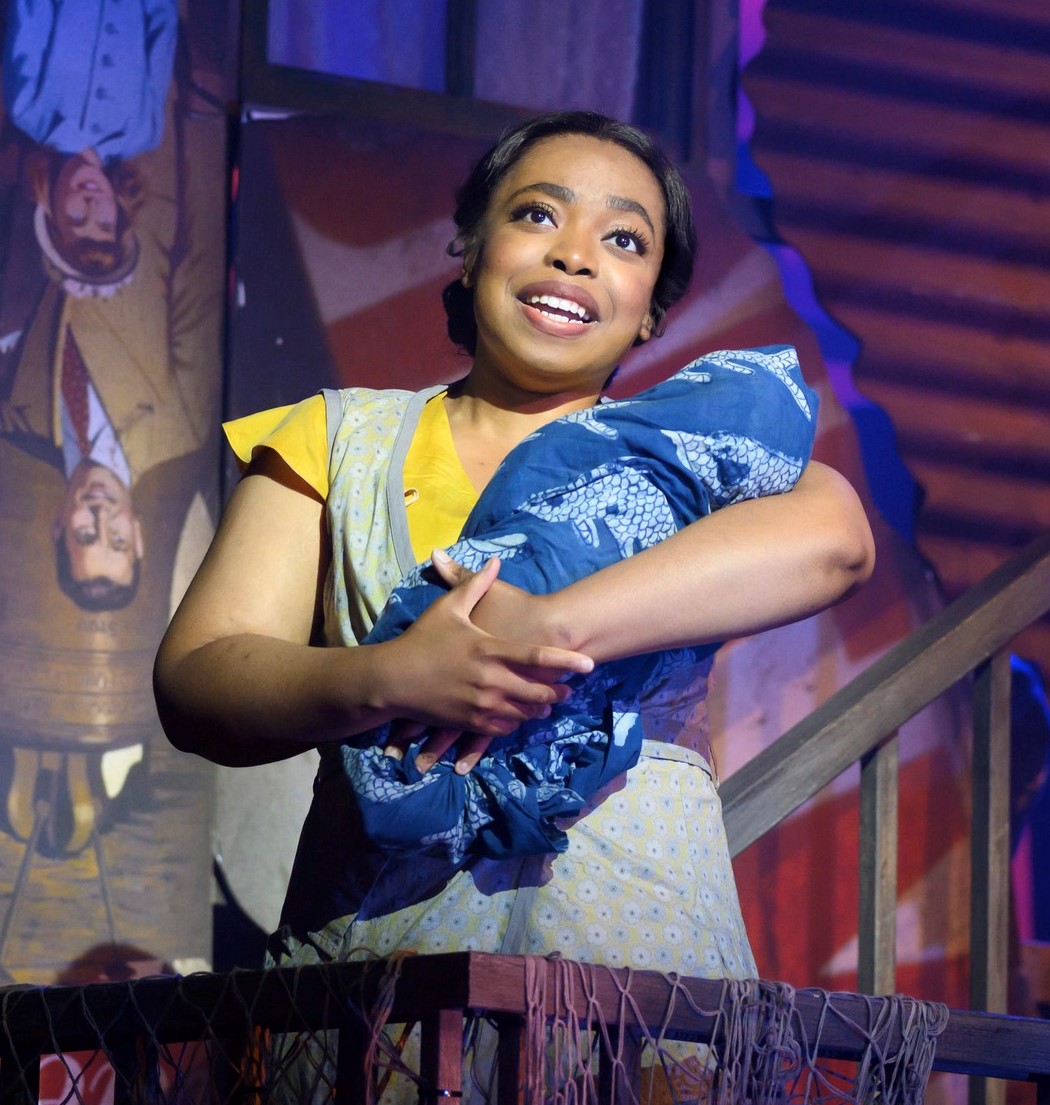 Upcoming roles include Mimì in La Bohème, also for English Touring Opera, her first Mozart Requiem, and she's studying Strauss's Four Last Songs. Down the track she'd love to sing both Donnas—Elvira and Anna—in Don Giovanni, roles she says she would consider "educational." She also hopes to sing Cio-Cio-san, the part that made her fall in love with Leontyne Price, and Leonora in Il Trovatore.
When asked, she considers her proudest moment—at least physically—was running her first eight-minute mile. So, what makes a modern woman with a wide range of interests—in one interview she cites Rhiannon Giddens and American rapper/sex symbol Megan Thee Stallion among her enthusiasms—want to work in classical music? "I've been trying to figure this out for myself," she laughs. "Historically, I'm an introverted person, so I think somewhere in my subconscious I've decided to put myself out there. I mean, opera is so frickin' dramatic!"
As Clara in Grange Park Opera's Porgy and Bess
Music begins at 1:52
Head shot photo by Charles Chiejina; Proms photo by Chris Christodoulou; ETO photo by Richard Hubert Smith
Classical music coverage on Musical America is supported in part by a grant from the Rubin Institute for Music Criticism, the San Francisco Conservatory of Music, and the Ann and Gordon Getty Foundation. Musical America makes all editorial decisions.

WHO'S BLOGGING


RENT A PHOTO
Search Musical America's archive of photos from 1900-1992.