---
New Artist of the Month: Geneva Lewis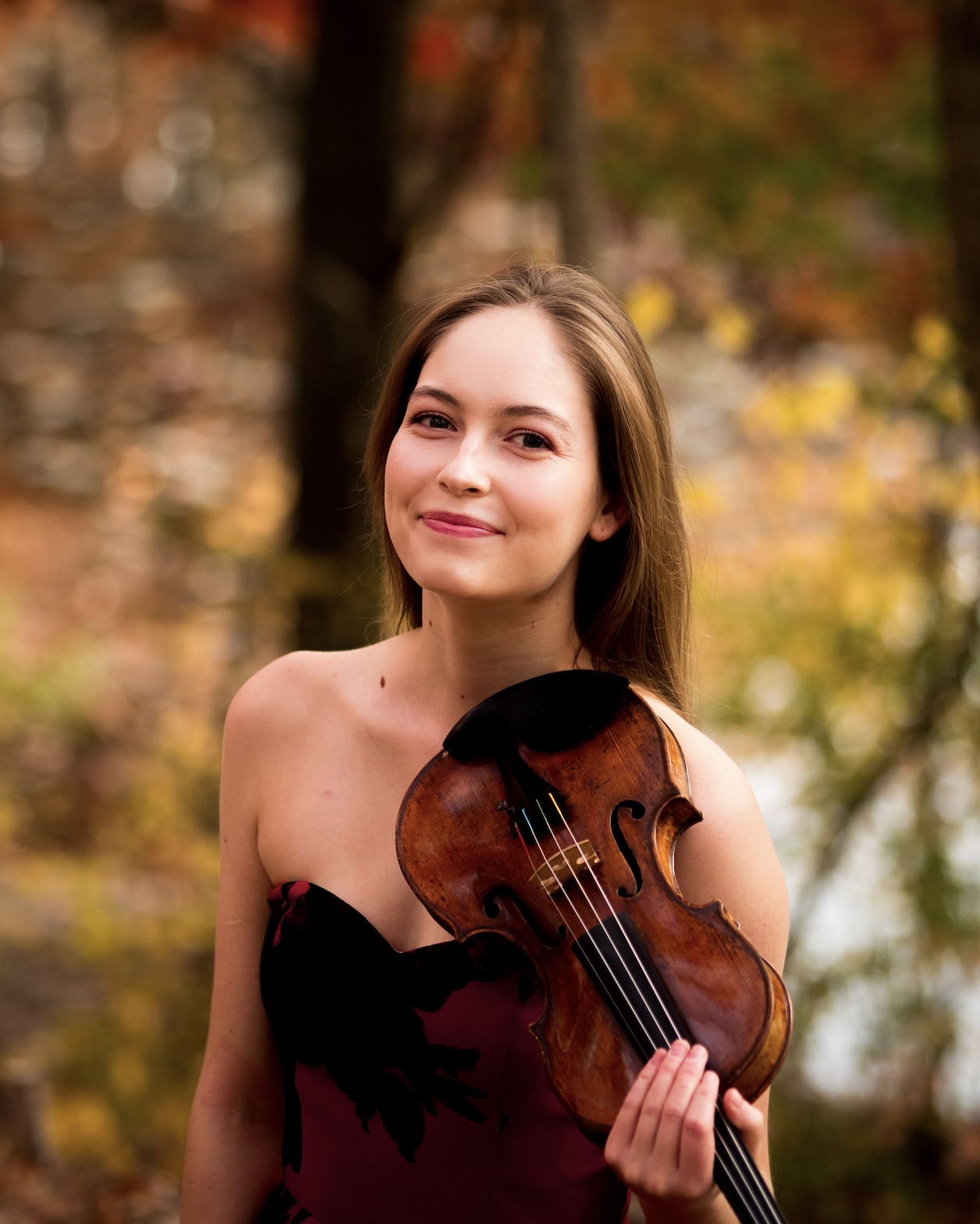 She may be just 22, but New Zealand-born, U.S.-domiciled violinist Geneva Lewis is clearly one to watch. The recipient of a 2021 Avery Fisher Career Grant and winner of the Grand Prize at the 2020 Concert Artists Guild Victor Elmaleh Competition, Lewis is no stranger to world stages either, having already played the Concertgebouw in Amsterdam. Next year she will make her recital debut at London's Wigmore Hall.
Listening to her play you're struck by the sense of a highly individual musician with a lively but respectful personality who makes interesting and imaginative choices. Go to YouTube and you'll see she can cover a mean rock song, but that's another story. Like all musicians she's been experiencing a little unscheduled downtime of late, but she remains an optimist at heart.
"The cancellations and isolation have been hard, and in the States, I wouldn't say artists have been particularly supported," she admits over Zoom from her home in Boston. "But I did appreciate the time to work with music and my violin in a way that wasn't always pushing against deadlines."
The racket or the violin
Lewis was born in Auckland, the daughter of New Zealand tennis professional and Wimbledon finalist Chris Lewis. Her American mother gave up a career on the catwalk to devote 20 years to home-schooling three kids. Both parents were keen classical music lovers, and three-year-old Geneva found herself following in the footsteps of her two older siblings. "We all just started super young and kept with it," she explains. "My brother played violin and my sister played cello. I think my parents edged me away from cello because they didn't want me and my sister to get competitive, but I was very drawn to the violin sound, especially its higher register."
Around the age of seven, the family moved to California and Lewis started taking lessons from Aimee Kreston at the Colburn Community School of Performing Arts in Los Angeles. "She was hugely, hugely inspiring to me, and still is," says Lewis.
She made her solo debut age 11 with the Pasadena Symphony, but with tennis in her DNA a career on the court was always a possibility. "Up until 12 or 13, I played competitively and spent more time on tennis than on music," she confesses, though she soon recognized that choices would have to be made. "My time was getting spread a little too thin. For me there was a more expressive element in music. While I do find tennis very expressive, it's not the same kind of emotional experience that can be shared. With music there is more of a community."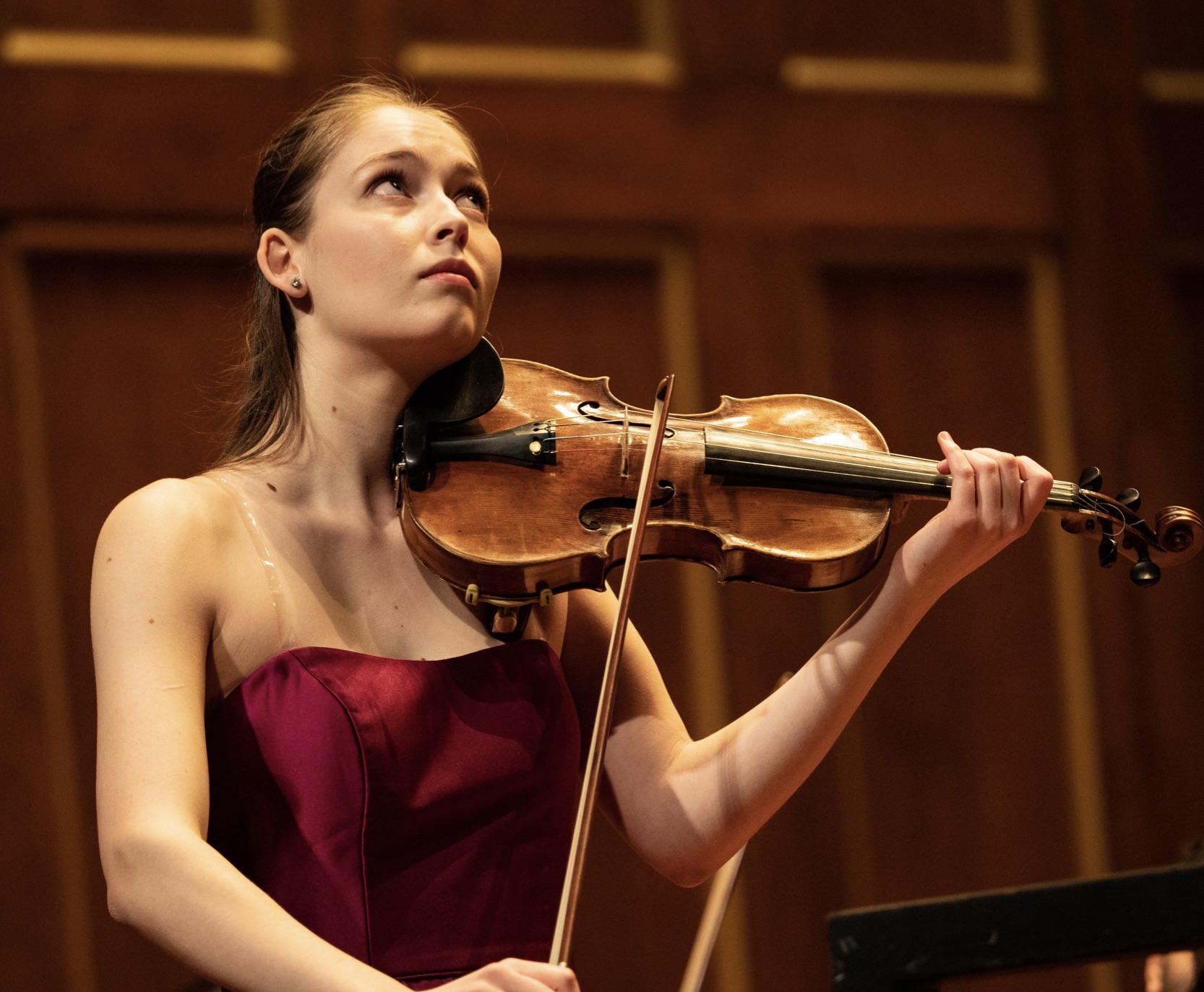 A fan of small, intense learning environments, in 2016 Lewis applied to New England Conservatory where she'd heard great things about violin pedagogue Miriam Fried. "Looking back, I couldn't be happier because Miriam has just been the greatest thing that has happened to me," she enthuses.
In her teens she was an intuitive player with strong and immediate feelings about how something should be played. Kreston encouraged her to trust and develop those instincts, but Fried, who Lewis describes as having an obsession with the quality of sounds, instilled a sense of logic and awareness. "I would do something, and it wouldn't be bad, but she would ask me, 'Why are you doing this? Why, why, why?'—all these questions. I think now I have a greater sense of organization—a little more head."
One of the privileges of being an Artist Diploma student at NEC is the loan of the c. 1714 "Joachim, Ma" Stradivarius. Previously owned by the great Joseph Joachim, it's very possibly the instrument he played to premiere the Brahms concerto. "But all the history aside, the sound is just incredible. It has absolutely no limitations—unlike me," she laughs. "The possibilities are endless."
All in the family
Lewis had early successes and took considerable pleasure playing chamber music, first as part of the Lewis Family Trio with siblings Nathan and Rochelle, and subsequently as part of the Callisto Trio she co-founded in 2015. The ensemble became Artist-in-Residence at the Da Camera Society in Los Angeles, and in fall of 2019 was invited to perform at the Concertgebouw in Amsterdam.
Among a busy schedule of extra-curricular activities, her most memorable have been her regular trips to Vermont to take part in the Marlboro Music Festival. "Playing with [pianist and co-artistic director] Mitsuko Uchida was an absolutely surreal experience—someone I've idolized since I was ten," she says. "Every single note she plays is mesmerizing and working with her, she was so respectful and open. I could imagine many people of her stature would just say this is how it's gonna be, but her love for the music and these composers is so inspiring."
Winning the Concert Artist's Guild Competition has been a door-opener for Lewis, as well as providing a rich source of career advice. Last month Orpheus Chamber Orchestra released her video performance as one of the soloists in Anna Clyne's Prince of Clouds (still available online for $5). She's also recorded a virtual solo recital for Tippet Rise Art Center's "August on Tour" that streams August 19.
The summer will see a return to Marlboro and a Musicians from Marlboro tour in the fall. Looking ahead, in February 2022 there will be an appearance at the Dame Myra Hess Memorial Concerts in Chicago followed by a trip to New Zealand, a country she hasn't seen since leaving in 2005. She'll play the Mendelssohn concerto with the Auckland Philharmonic. "It's been one of my biggest dreams—it doesn't feel real yet," she enthuses.
Further down the line will be a return to the Concertgebouw, that April 22 Wigmore Hall debut, and a yet to be scheduled New York recital at Merkin Hall. You might say the tennis court's loss has been the concert hall's gain.
(Recorded in Barrett Hall at the Pasadena Conservatory of Music, Jan. 2021,
for the 2021 Avery Fisher Career Grant Award Ceremony)
Photo credits: Motti Fang-Bentov (top), Michael Blumfield

WHO'S BLOGGING


RENT A PHOTO
Search Musical America's archive of photos from 1900-1992.