---
MA's Free Guide to (Mostly) Free Streams, May 17-24
We will be updating this list weekly. Please note that all times are given in U.S. Eastern Time (ET). To calculate in other time zones or counties, British Summer Time (BST) is currently five hours ahead of ET and Central European Time (CET) is currently six hours ahead. U.S. Central Daylight Time (CDT) is one hour behind ET. Mountain Time (MT) is two hours behind ET, while Pacific Time (PT) is three hours behind. Contact editor@musicalamerica.com.
Classical music coverage on Musical America is supported in part by a grant from the Rubin Institute for Music Criticism, the San Francisco Conservatory of Music, and the Ann and Gordon Getty Foundation. Musical America makes all editorial decisions.
---
** Highly recommended
Monday, May 17
8 am ET: Wigmore Hall presents Michael Collins & Michael McHale. The clarinetist and pianist's program includes Joseph Horovitz's Sonatina which premièred at Wigmore Hall in 1981. Widor's Introduction et rondo was composed in 1898. At its première in 1935, Bax's clarinet sonata was actually played twice; it was repeated in the program when the sheet music for a work by Lennox Berkeley was lost in the post. Each of the four Time Pieces by Robert Muczynski highlights a characteristic of the clarinet in terms of range, technical prowess, tone color, and expressiveness. Register, view here and on demand for 30 days. LIVE
** 1 pm ET: Wiener Staatsoper presents Gounod's Faust. Conductor: Bertrand de Billy, director: Frank Castorf. With Juan Diego Flórez, Nicole Car, Adam Palka, Étienne Dupuis, and Kate Lindsey. Production from April 2021. Register for free and view here.
** 1:30 pm ET: Müpa Budapest Bartók Spring presents Vasily Petrenko & the Royal Philharmonic. The Music Director Designate of the Royal Philharmonic Orchestra conducts Weber's Euryanthe Overture, Villa-Lobos's Fantasia for Saxophone, Three Horns, and Strings (with soloist Jess Gillam), John Harle's RANT!, and Brahms's Symphony No. 4 in E minor, Op. 98. View here.
2 pm ET: Hamburg International Music Festival presents Ensemble Resonanz plays Xilin Wang. Johannes Kalitzke conducts Ensemble Resonanz in Xilin Wang's Symphony No. 5 for String Orchestra, Op. 40. View here.
** 2:30 pm ET: Wigmore Hall presents Steven Isserlis, Irène Duval & Mishka Rushdie Momen. Isserlis is joined by French violinist Irène Duval and pianist Mishka Rushdie Momen for Schubert's 1827 Second Piano Trio, to round off a program which includes Beethoven's second of two Op. 5 sonatas from 1797, written for performance to the King of Prussia, and a selection of works by Hungarian composer György Kurtág. Register, view here and on demand for 30 days. LIVE
5:30 pm ET: American Symphony Orchestra presents ASO Salutes NYC/USA, Jazz Ensemble. Live from Bryant Park Fountain Terrace, a jazz ensemble salutes U.S. healthcare workers who have made it possible for New Yorkers to experience live music once again. The program, including works by Gershwin, Bernstein, Ellington, and Chick Corea, among others, celebrates composers who have defined the sound of this vibrant city. View here. LIVE
6:30 pm ET: Orchestra of St. Luke's presents Gift of Music Gala. OSL's Gala celebrates resilience, innovation, and music's power to lift the human spirit. Honorees embody bold, visionary leadership and are philanthropist and OSL Trustee, Janet Prindle Seidler, musician, composer, bandleader, educator, and the Managing & Artistic Director of Jazz at Lincoln Center, Wynton Marsalis, and Artistic Director of Paul Taylor Dance Company, Michael Novak. David Hyde Pierce hosts the event, which features performances by Orchestra of St. Luke's, Wynton Marsalis, and Paul Taylor Dance Company. Suggested donation $40. View here.
7:30 pm ET: Met Opera Streams presents Bellini's I Puritani. Starring Anna Netrebko, Eric Cutler, Franco Vassallo, and John Relyea, conducted by Patrick Summers. Production by Sandro Sequi. From January 6, 2007. View here and for 24 hours.
7:30 pm ET: Chamber Music Society of Lincoln Center presents Inside Chamber Music: Debussy's String Quartet. Bruce Adolphe is joined by CMS artists to examine Debussy's Quartet in G minor for Strings, Op. 10. In this, his only string quartet, Debussy created a sonic canvass of extraordinary beauty and instrumental color and his distinctly personal vision of music resonates throughout the piece. Tickets $15. View here and on demand for one week.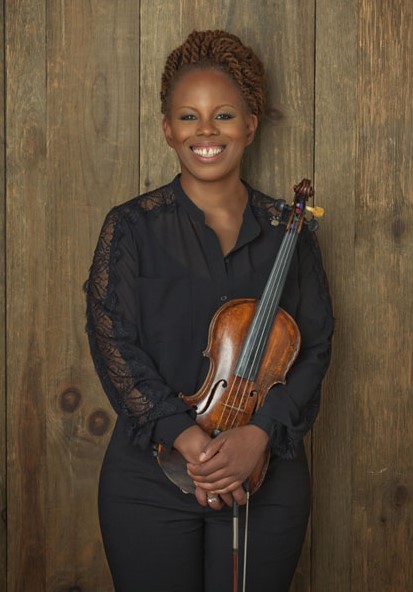 7:30 pm ET: The Menuhin Competition presents Regina Carter. Broadcast from Richmond Virginia, the American jazz violinist performs jazz, R&B, Latin, classical, blues, country, pop, African, and more; a multi-GRAMMY nominee and recipient of a MacArthur "genius" fellowship and the Doris Duke Award, Carter has been widely hailed for her mastery of the violin and her drive to expand its possibilities. View here.
Tuesday, May 18
1 pm ET: Wiener Staatsoper presents Mahler & Liszt. A double bill of Franz Liszt's LIVE (Choreography: Hans van Manen, with Olga Esina and Marcos Menha) and Gustav Mahler's 4 (Choreography: Martin Schläpfer, Conductor: Axel Kober, and with Soloists and Corps de ballet des Wiener Staatsballetts). Production from December 2020. Register for free and view here.
** 1:30 pm ET: Müpa Budapest Bartók Spring presents An Evening of Mozart. György Vashegyi conducts his period Orfeo Orchestra and Purcell Choir in Mozart's Symphony No. 33 in B-flat, K. 319, Piano Concerto No. 9 in E-flat, Jeunehomme, K. 271 with fortepianist Mihály Berecz, and Great Mass in C minor, K. 427 with soloists Sabine Devieilhe, Katalin Szutrély, Zoltán Megyesi, and Lóránt Najbauer. View here.
2 pm ET: Ruhrfestspiele presents Copland, Bernstein & Clyne. Noam Zur leads the Neue Philharmonie Westfalen in a performance for the Ruhrfestspiele, featuring Copland's Quiet City, "Three Meditations" from Bernstein's MASS, and Anna Clyne's Sound and Fury, a recent work inspired by Shakespeare's Macbeth and Haydn's Symphony No. 60, Il Distratto. Tickets Euro 15. View here.
7:30 pm ET: Nightly Met Opera Streams presents Mozart's Idomeneo. Starring Elza van den Heever, Nadine Sierra, Alice Coote, Matthew Polenzani, and Alan Opie, conducted by James Levine. Production by Jean-Pierre Ponnelle. From March 25, 2017. View here and for 24 hours.
7:30 pm ET: The Menuhin Competition presents Geneva Junior Prizewinners Concert. An evening featuring separate performances by the Geneva 2018 Junior 1st prizewinners, 14-year-old Chloe Chua and 13-year-old Christian Li. The prizewinners will perform a variety of repertoire, from Chausson and Faure to Ysaÿe and Heifetz. View here.
Wednesday, May 19
12 pm ET: Kronberg Academy presents Kirill Gerstein. Pianist, oud player, composer, and author Rachel Beckles Willson discusses the oud. "What can Europeans learn from listening to the oud?" she asks. "Something about difference and cross-cultural experience? Or could they listen to the oud as an integral part of the whole European project of musicking and listening?" Willson will pursue the latter idea, drawing on an archive of visual, audio and literary sources developed over a decade of research. Register here for the free Zoom seminar. LIVE
1 pm ET: Trinity Wall Street presents Comfort at One. Trinity premieres a choral meditation: Roxanna Panufnik's Ube Caritas, featuring members of the Choir of Trinity Wall Street, led by associate director of music Melissa Attebury and accompanied by Farrah Dupoux. View here.
1 pm ET: University of Oregon presents Lara Downes Masterclass. The pianist concludes her spring virtual residency with two master classes for students and teachers about performing and teaching music by female BIPOC composers. Prior to the online event, University of Oregon and local Eugene piano students will learn pieces by Black female composers including Florence Price and Margaret Bonds. In the master class, the students will perform the works for Downes who will instruct on how to perform and teach this music. Register and view here and continued May 21 at 1 pm ET.
** 1:30 pm ET: Royal Stockholm Philharmonic presents Sibelius with Oramo I. Sakari Oramo's final concerts as chief conductor of the Royal Stockholm Philharmonic Orchestra are an in-depth journey through Sibelius's creations, including all seven symphonies in chronological order. In this concert, Oramo conducts Sibelius's Symphonies Nos. 1 and 2. View here and on demand.
2 pm ET: Hamburg International Music Festival presents Hamburg Philharmonic, Eberle & Nagano. Kent Nagano conducts the Philharmonisches Staatsorchester Hamburg with violinist Veronika Eberle in the new Violin Concerto by Toshio Hosokawa and Brahms's Symphony No. 3 in F Op. 90. View here.
2:30 pm Bournemouth Symphony Orchestra presents Hopes & Dreams. Kirill Karabits conducts Mendelssohn's A Midsummer Night's Dream Suite, Scriabin's Rêverie, and Sibelius's Symphony No. 5. Tickets £9, View here for 30 days. LIVE
** 3 pm ET: London Philharmonic presents Hough plays Brahms. Filmed without audience on April 16, 2021, Lionel Bringuier conducts Brahms's Tragic Overture, and Brahms's Piano Concerto No. 1 with soloist Stephen Hough. View here for seven days.
6:30 pm ET: Orchestra of St. Luke's presents The Voice at Ease. Bernard Labadie leads OSL in an all-Bach program comprising the Sinfonia from cantata, BWV 196, the Sinfonia from cantata, BWV 21, "Gratias" from Mass in G, BWV 236, the aria "Ja, ja, ich kann die Feinde schlagen" from cantata, BWV 57, the cantata Ich Habe Genug, BWV 82, and Alessandro Marcello's Concerto for oboe in D minor (which Bach arranged for keyboard). Suggested donation $40. View here.
** 7:30 pm ET: Nightly Met Opera Streams presents Mussorgsky's Boris Godunov. Starring Ekaterina Semenchuk, Aleksandrs Antonenko, Oleg Balashov, Evgeny Nikitin, René Pape, Mikhail Petrenko, and Vladimir Ognovenko, conducted by Valery Gergiev. Production by Stephen Wadsworth. From October 23, 2010.View here and for 24 hours.
7:30 pm ET: Carnegie Hall presents Ensemble Connect Up Close. A fusion of visual art and chamber music, American Mosaic showcases the many identities, cultures, and styles that 20th- and 21st-century composers in America bring to their music. The program calls attention to the ever-expanding boundaries of what it means to be an artist and musician in the diverse cultural mosaic that is the United States while also celebrating one's own personal identity. American Mosaic features visual artist Kevork Mourad, who brings the program to life in a visual display. View here and on demand.
7:30 pm ET: The Menuhin Competition presents Mark & Maggie O'Connor. The American fiddling legend Mark O'Connor and his wife Maggie highlight Virginia's fiddling roots through their music. The program offers a broad and interconnecting collection of American music through violin/fiddle solos and duos. View here.
8 pm ET: Baltimore Symphony Orchestra presents BSO Sessions: Bells, Keys & Reeds. Winds return to the stage in a performance of light and airy works featuring a series of Serenades from Mozart, Dvorák, and Strauss. Mendelssohn's Nocturno for Winds, a chamber work consisting of 11 wind players, opens the episode. French composer Darius Milhaud wrote the Little Symphony No. 5, a chamber piece for winds with a distinctive jazz-inspired modality. Tickets $10. View here and on demand.
Thursday, May 20
12 pm ET: The Boston Pops presents A Tribute to John Williams. A concert of modern cinema's greatest music featuring the scores and stories of Boston Pops Laureate Conductor John Williams. Led by Keith Lockhart, it includes the orchestra performing music from the iconic (Star Wars) to rarities ("Stargazers" from E.T.), accompanied by exclusive interviews with the film composer telling the stories behind his music and career. One week passes from $9. View here until June 19.
12 pm ET: University of Pittsburgh Department of Music presents David Del Tredici's MONSTERS. The University of Pittsburgh Department of Music, where David Del Tredici was composer-in-residence, performs his MONSTERS, a 50-minute work for piano and narrator. The two-part work explores the gay rights movement and gay marriage in part one, "Matrimony," followed by the Greek-myth inspired "Scylla and Charybdis." View here.
1:15 pm ET: Midtown Concerts presents Abendmusik. Music from the Kromeriz Archive in Moravia, including five-part music by Schmelzer, Biber, and Biber's colleague Pavel Vejvanovský. In his capacity as librarian and copyist, Vejvanovský, is largely to thank for assembling this vast corpus of music. His connections with the court of the Holy Roman Emperor in Vienna ensured both the performance of Czech music in the capital and the preservation of these works. View here.
1:30 pm ET: Hamburg International Music Festival presents Symphoniker Hamburg & Sylvain Cambreling. Sylvain Cambreling conducts Symphoniker Hamburg with Dörte Lyssewski (narrator) and pianist David Kadouch in a program of Schoenberg's Ode to Napoleon Buonaparte Op. 41 for String Quartet, Piano and Speaker and Beethoven's Symphony No. 3 in E-flat, Eroica. There will be an interval talk with philosopher Christoph Menke. View here.
** 1:30 pm ET: Müpa Budapest Bartók Spring presents Kelemen Quartet • 2.1. The new line-up Kelemen Quartet (Barnabás Kelemen, Jonian Ilias Kadesha, Katalin Kokas, and Vashti Mimosa Hunter) performs Bartók's String Quartet No. 1, Sz. 40, BB 52, String Quartet No. 2, Sz. 67, BB 75, and String Quartet No. 3, Sz. 85, BB 93. View here.
2 pm ET: The Harris Theater presents Joyce DiDonato: Beyond the Aria. Mezzo-soprano Joyce DiDonato will perform with two current Ensemble members of Lyric Opera of Chicago's Ryan Opera Center, South African tenor Lunga Eric Hallam and Mexico soprano Denis Vélez. Accompanied by series artistic director and pianist Craig Terry, with special guest cellist Kenneth Olsen, the artists will perform repertoire of their choosing. The program was filmed live at the Harris on May 13. View here until May 27.
** 2:30 pm ET: Philharmonia Orchestra presents Life in Vienna, Death in Venice. Martyn Brabbins conducts the Philharmonia with pianist Steven Osborne in Richard Strauss's Festmusik der Stadt Wien, Beethoven's Piano Concerto No. 4, and Britten's Death in Venice Suite (arr. Steuart Bedford). Filmed as live at Royal Festival Hall, Southbank Centre on May 6, 2021. Tickets £12. View here for 30 days.
2:30 pm ET: Scottish Chamber Orchestra presents Mendelssohn, Ravel & Mozart. Sir James MacMillan leads the SCO in his work Ein Lämplein verlosch (Scottish Premiere), and Sibelius's The Tempest Suite II. Coilin Currie is the soloist for Rautavarra's Percussion Concerto, Incantations (Scottish Premiere). View here for one month.
3 pm ET: The Royal Conservatory of Music presents Music of My Life: A Conversation With… Toronto RCM's new digital series features performing artists discussing the music that inspires them, that they cannot live without, that they would take to the grave, as well as performances filmed at The Royal Conservatory's Koerner Hall. This week: Canadian singer, composer, actor, author, comedian, and multi-instrumentalist Paul Shaffer, who served as David Letterman's musical director. View here.
3 pm ET: New Century Chamber Orchestra presents New Century: Reunited. Performing as an orchestra together with Daniel Hope for the first time in over a year, New Century release the world premiere of Tan Dun's Double Concerto for Violin, Piano and String Orchestra in a concert film presented by Stanford Live. Alexey Botvinov is the piano soloist in a program that also features Ernest Bloch's Concerto Grosso No. 1 and Aaron Jay Kernis's Elegy (for those we lost). Tickets from $10.View here until August 31.
** 6 pm ET: Philadelphia Chamber Music Society presents Junction Trio. Making its PCMS debut, JCT is composed of violinist Stefan Jackiw, pianist and composer Conrad Tao, and cellist Jay Campbell, a member of the JACK Quartet. Program: Zorn's Ghosts, Op. 70 (Philadelphia premiere), Ives's Piano Trio, and Ravel's Piano Trio in A Minor. View here for 3 days. LIVE
6 pm ET: National Sawdust presents Blueprint Fellowship Concert. The Blueprint Fellowship is an annual National Sawdust mentorship and commissioning initiative that connects Juilliard student composers with career and project mentorship, culminating in a concert of their commissioned projects. Students Amelia Brey, Corey Chang, Horacio Fernández Vázquez, Christopher Jessup, and Su Jin Kang present their Blueprint projects on National Sawdust's digital stage with conductor Kelly Kawai Lam. This mix of voice, dance, electronics, and pierrot chamber ensemble will be performed by the National Sawdust Ensemble members, and Juilliard student musicians. View here.
7 pm ET: The Cleveland Orchestra presents In Focus Episode 11: Order & Disorder. The Cleveland Orchestra is conducted by Franz Welser-Möst with Afendi Yusuf, clarinet, Stephen Rose and Jeanne Preucil Rose, violins, Lynne Ramsey, viola, and Mark Kosower, cello. Program: Mozart's Clarinet Quintet and three pieces from Alban Berg's Lyric Suite along with behind-the-scenes interviews and features about the music and musicmaking. View here via TCO's streaming platform Adella.
** 7:30 pm ET: Nightly Met Opera Streams presents Bellini's La Sonnambula. Starring Natalie Dessay, Juan Diego Flórez, and Michele Pertusi, conducted by Evelino Pidò. Production by Mary Zimmerman. From March 21, 2009. View here and for 24 hours.
7:30 pm ET: Detroit Symphony Orchestra presents Jader conducts Mendelssohn. Jader Bignamini conducts Mendelssohn's Symphony No. 3, Scottish, a work with an opening theme that was first sketched as he visited ruins of the chapel where Mary was crowned Queen of Scotland. Tickets $12. View here. LIVE
7:30 pm ET: Chamber Music Society of Lincoln Center presents International Quartet Series: Emerson String Quartet. In a performance pre-recorded at Drew University Concert Hall in Madison, NJ, the Emerson String Quartet plays Walker's Lyric for Strings, Mozart's String Quartet in D, K. 575, Prussian, and Shostakovich's String Quartet No. 14 in F-sharp. Tickets $25. View here and on demand for one week.
7:30 pm ET: The Menuhin Competition presents Sphinx Virtuosi Showcase. The Sphinx Virtuosi is one of the U.S.'s most dynamic professional chamber orchestras. Comprised of 18 of the nation's top Black and Latinx classical soloists, primarily alumni of the internationally renowned Sphinx Competition, these artists come together as cultural ambassadors to reach new audiences. As one of the featured guest artists at the Menuhin Competition Richmond 2021, this concert showcases their mission of advancing diversity in classical music by presenting varied programs of works by composers of color alongside well-known masterpieces. View here.
7:30 pm ET: Schubert Club presents An Evening with deVon Russell Gray. This year's Schubert Club Mix season will finish with a performance from Schubert Club's Composer-in-Residence, deVon Russell Gray. Program to be announced. View here and on demand.
** 7:30 pm ET: Young Concert Artists presents 60th Anniversary YCA Gala. Broadcast from the DiMenna Center for Classical Music, an evening of performances in celebration of the organization's 60-year history of fostering and developing the next generation of talented young artists. Musical performers include some of YCA's most prominent alumni such as Emanuel Ax, Pinchas Zukerman, Anne-Marie McDermott, and Sasha Cooke, alongside the young stars of their present roster that include Zlatomir Fung, Anthony Trionfo, Albert Cano Smit, and more. Performances include works by Mendelssohn, Dvorák, and Chopin, as well as pieces by YCA composers Mason Bates, Andrew Norman, and Daniel Kellogg. View here. LIVE
** 7:30 pm ET: Cerise Jacobs & White Snake Projects present Death by Life. A live virtual opera conceived as a monument of support for the Black Lives Matter movement after the killing of George Floyd in Minneapolis. The opera explores the intersection of systemic racism and mass incarceration using texts written by incarcerated writers and their families, with a score by five Black composers—Jacinth Greywoode, Leila Adu-Gilmore, Jonathan Bailey Holland, David Sanford and Mary D. Watkins. The sets are immersive 3D environments created in Unreal Engine by Curvin Huber, White Snake's Director of Innovation. Kimille Howard directs. View here and repeated May 22 and 25 at 7:30 pm ET. LIVE
8 pm ET: Tippet Rise Art Center presents Land & Sky. Created remotely this past fall and winter by filmmaker Hamid Shams, the film illustrates Tippet Rise's union of music, land, art, and architecture. Sweeping footage of the 12,000-acre ranch is combined with interviews of the architects and artists whose works are featured at the art center, including Mark di Suvero, Francis Kere, Ensamble Studio, Patrick Dougherty, and Stephen Talasnik, as well as musicians who have played there. Performances by the Calidore String Quartet, alums of the Colburn School and previous performers at Tippet Rise, punctuate the film. The premiere will begin with a conversation with Hamid Shams at 7:30 pm ET. View here.
** 8 pm ET: The Philadelphia Orchestra presents Mahler's Song of the Earth. Yannick Nézet-Séguin conducts the Philadelphia Orchestra with soloists Michelle DeYoung and Russell Thomas in Mahler's Das Lied von der Erde (The Song of the Earth) in an arrangement for chamber orchestra by Arnold Schoenberg and Rainer Riehn. View here and on demand until June 3. LIVE
8 pm ET: Atlanta Symphony Orchestra presents Behind the Curtain: Augustin Hadelich. The violinist brings his artistry to music by Joseph Boulogne, Chevalier de Saint-Georges, the son of a slave who went on to become one of the most important violinists and composers in Paris. Also on the program, Associate Conductor Jerry Hou conducts Mendelssohn's Italian Symphony inspired by a European trip. Tickets $20. View here. LIVE
10 pm ET: Cal Performances presents yMusic. New-music ensemble yMusic, comprising string trio, flute, clarinet, and trumpet/horn, the flexible sextet (and all members of Generation Y), perform their own compositions along with guest composers Andrew Norman and Gabriella Smith—including five world premieres. Filmmaker Jeremy Robins has worked on new video versions that combine live-performance footage with a creative mix of special visual content. Tickets $15. View here until August 18.
10:30 pm ET: Seattle Symphony presents Barnatan plays Mozart & Beethoven. Pianist Inon Barnatan leads the Seattle Symphony in Mozart's Piano Concerto No. 9, Jeunehomme and the Second Piano Concerto written by the young Beethoven. View here.
Friday, May 21
** 12 pm ET: Carnegie Hall presents Karajan conducts Beethoven. Few conductors are as instantaneously associated with the works of Beethoven as Herbert von Karajan. The conductor of the Berlin Philharmonic made his Carnegie Hall debut in 1955 in a performance of Beethoven's Fifth, at once the most popular and revolutionary of symphonies. A decade later, it was the Fifth that became the first Beethoven symphony Karajan recorded with the Berlin Philharmonic, ultimately leading to a complete cycle preserved on film. View here until May 27.
1 pm ET: Trinity Wall Street presents Comfort at One. Under the leadership of Stephen Sands, Downtown Voices presents a virtual performance of a work by Robert Ray, representing the culmination of the choir's long-term collaboration on music from the African diaspora with pedagogue Dr. Donald Dumpson and the Philadelphia Heritage Chorale. View here.
1 pm ET: Müpa Budapest Bartók Spring presents The Faithless Wife. With music by Benjámin Eredics (and folk music editors István Gázsa Papp and Sándor D. Tóth), the Hungarian National Dance Ensemble and Honvéd Male Choir recounts the strange story of a woman punished with death for infidelity, one of the most mysterious of old Hungarian ballads. This tale of cruel beauty and tragedy between a man and a woman is now told in the language of dance. View here.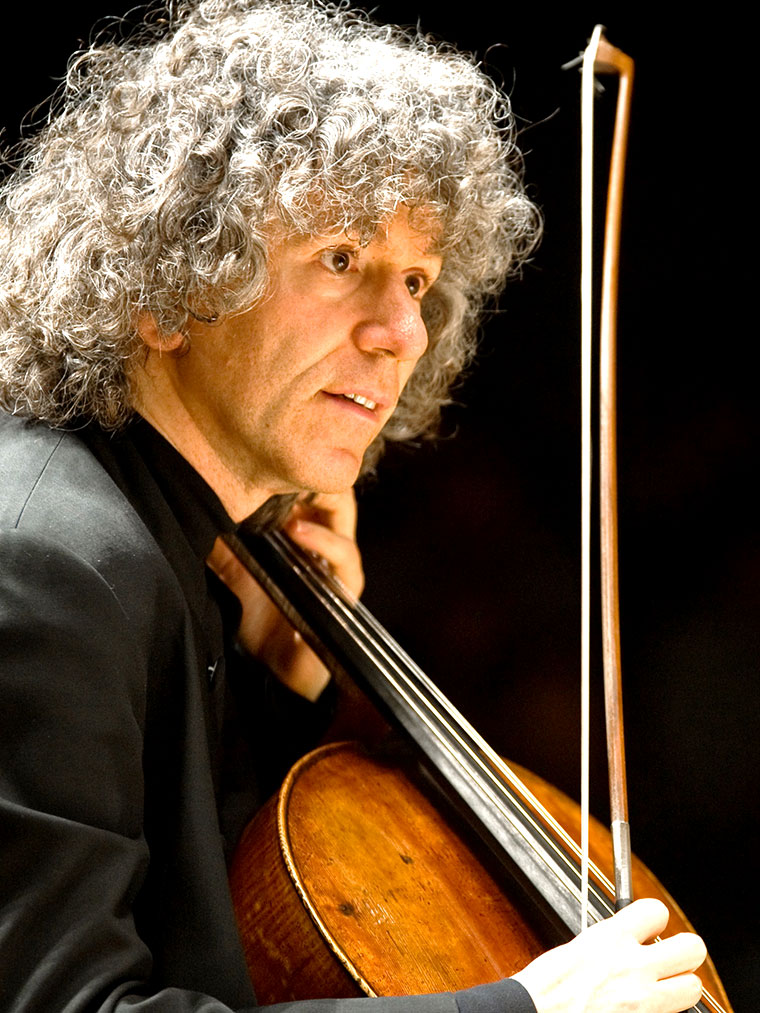 ** 1:30 pm ET: IDAGIO Global Concert Hall presents A Midsummer Night's Dream. Schumann's Cello Concerto and Mendelssohn's A Midsummer Night's Dream live from the Tonhalle Maag in Zurich. The Tonhalle-Orchester Zürich under the baton of its Music Director Paavo Järvi gives a first impression of their forthcoming recordings of Mendelssohn's orchestral works. The concert includes Schumann's Cello Concerto with cellist Steven Isserlis. Tickets from $13. View here. LIVE
** 2:30 pm ET: Royal Opera House presents Mozart's La Clemenza di Tito. Mozart's operatic portrayal of a society threatened by change, control and intrigue re-opens the Royal Opera House to live performance. Richard Jones new production, pared down for our times, highlights how the opera's themes of political scheming but also mercy are just as resonant in modern society as they were in the original Ancient Roman setting. Mark Wigglesworth conducts with a young cast including Nicole Chevalier, Emily D'Angelo, and former Jette Parker Young Artist Edgaras Montvidas. Tickets £16. View here until June 13.
2:30 pm ET: Academy of Ancient Music presents Harmoniemusik: From Field to Table. From humble beginnings in farmers' fields and military bands, woodwinds in the 1700s were to undergo a period of rapid development and wild experimentation that would culminate in the popularity of the Harmonie or wind band by the end of the century. In this program, virtuoso bassoonist and director Peter Whelan directs some of the finest Harmoniemusik of the late 18th and early 19th centuries, including Beethoven's Sextet Op.71. Tickets £12.50. View here and on demand.
**7 pm ET: Opera Saratoga presents A Tribute to Langston Hughes. America Sings, the company's free concert series created to amplify the voices of artists from racial groups historically underrepresented on the concert stage, returns with baritone Justin Austin and pianist/composer Damien Sneed. Langston Hughes was an American poet, social activist, novelist, playwright, and columnist, best known as a leader of the Harlem Renaissance. In addition to poetry, Hughes wrote plays and short stories, and collaborated with many composers, including Kurt Weill on the Broadway opera Street Scene, and William Grant Still on Troubled Island. The all-Hughes program will feature songs by Margaret Bonds, Robert Owens, Damien Sneed, and Ricky Ian Gordon. View here and on demand.
7 pm ET: 92nd St Y presents Marvin Gaye: What's Going On at 50. Marvin Gaye's 1971 masterpiece is regarded as one of the most influential recordings ever made. Christian McBride celebrates the musical genius of this timeless album through a soul-jazz lens. Joined by a group of stellar jazz artists featuring Marcus Strickland on sax, David Gilmore on guitar, percussionist Gabo Lugo, and the topflight rhythm section of Christian Sands and Billy Kilson with McBride on bass, they reimagine What's Going On's essential tracks, including the title track, "Inner City Blues," "Mercy Mercy Me" and more. Tickets $15. View here.
7:30 pm ET: Nightly Met Opera Streams presents Verdi's Nabucco. Starring Liudmyla Monastyrska, Jamie Barton, Russell Thomas, Plácido Domingo, and Dmitry Belosselskiy, conducted by James Levine. Production by Elijah Moshinsky. From January 7, 2017. View here and for 24 hours.
7:30 pm ET: Detroit Symphony Orchestra presents Beethoven & DBR. Jader Bignamini leads the DSO with pianist Orli Shaham in a performance of Beethoven's Second Piano Concerto on a program including a new work by composer and violinist Daniel Bernard Roumain. Tickets $12. View here. LIVE
** 7:30 pm ET: The Menuhin Competition presents Junior Finals. Five of the world's best young violinists will compete for one of the coveted awards. Each finalist will perform Bound Away, a new commission written by Mason Bates. They will also present their choice of a Classical or Romantic concerto with piano, and a selection of works for solo violin and for violin and piano. Audience members will also have the opportunity to vote for a finalist to be awarded the Audience Prize. The prizewinners will be announced at the end of the evening. View here.
8 pm ET: UChicago presents Quince: love fail. Quince, a vocal ensemble specializing in contemporary music, performs David Lang's love fail, a work written for medieval specialists Anonymous 4. If Lang's open vocal harmonies provide the connective tissue, it is the composer's treatment of text that makes this piece thoroughly contemporary. With words and poetry drawn both from centuries-old manuscripts and new miniature short stories by Lydia Davis, love fail is a contemporary reflection on modern love. Tickets $15. View here until May 23.
8 pm ET: On Air presents Brahms's Fourth. Johannes Vogel conducts the Synchron Stage Orchestra for Brahms's Symphony No. 4 in E minor featuring 60 musicians. The performance, captured in Vienna's state-of-the-art recording facility, combines high-end production, set design and atmospheric lighting, giving the viewer the closest approximation to a live experience. Tickets EUR 9.99. View here and repeated at various times May 22 and 23.
** 8 pm ET: LA Opera presents Signature Recital: Julia Bullock. Filmed at Blaibach Concert Hall (Blaibach, Germany), Bullock and pianist Laura Poe perform songs by Wolf, Schumann, and Weill, continuing with music by American composers John Adams, Margaret Bonds, and William Grant Still, before a grand finale of beloved tunes from Rodgers and Hammerstein's The Sound of Music. Tickets $45 for the series of five recitals. View here until July 1.
** 9:30 pm ET: Los Angeles Chamber Orchestra presents Shin, Reid & Britten. Music Director Jaime Martín and Director and Designer James Darrah's digital series celebrates collaboration in an age of isolation through classical music performances set to images and art created and processed in a first-of-its-kind digital studio. In this episode, Grant Gershon leads a world premiere by Peter S. Shin, Lumee's Dream from Ellen Reid's opera p r i s m, and Britten's Les illuminations. Shin's premiere incorporates animation and portraiture by visual artist Jian Lee with the two working together to conjure up visuals in real time. The Britten and Reid feature soprano Nicole Cabell and will be woven together by a new opera dance-theater film by director George Miller and choreographer Rebecca Steinberg. View here.
** 10:30 pm ET: Chamber Music Concerts presents Quartetto di Cremona. The Italian string quartet plays Puccini's Cristantemi, Verdi's String Quartet in E Minor, and Beethoven's String Quartet in E Minor, Op. 59 No. 2. Tickets $20. View here.
Saturday, May 22
** 9 am ET: Royal Stockholm Philharmonic presents Sibelius with Oramo II. Sakari Oramo's final concerts as chief conductor of the Royal Stockholm Philharmonic Orchestra are an in-depth journey through Sibelius's creations, including all seven symphonies in chronological order. In this concert, Oramo conducts Sibelius's Symphonies Nos. 3 and 4 as well as Luonnotar. View here and on demand.
12 pm ET: IDAGIO Global Concert Hall presents Partenope. Part of the Göttingen Handel Festival, the four young women who form the recorder ensemble Palisander perform arrangements of music from Handel's opera Partenope. The young musicians are part of the EU funding program EEEMERGING+ and have already successfully participated in several competitions. Tickets from $13. View here until September 19.
12 pm ET: Minnesota Opera presents Britten's Albert Herring. Jane Glover conducts Doug Scholz-Carlson's production of Britten's May-themed opera, centered around a town's May Day Festival and its titular May King. With Ellie Dehn as Lady Billows and David Portillo as Albert. View here until June 5.
12 pm ET: Music in Corrales presents Telegraph Quartet. The quartet's program includes Beethoven's String Quartet No. 1 in F, Op. 18 and Brahms's String Quartet No. 2 in A minor, Op. 51. Both works represent each composer's first public foray into the string quartet medium. There will be a separate 1-hour Q&A session via Zoom for ticket holders at 9:30 pm ET with members of the quartet. View here until May 30.
** 1 pm ET: Met Stars Live presents Three Divas. A concert of favorite arias and songs featuring Isabel Leonard, Ailyn Pérez, and Nadine Sierra, with piano accompaniment by Vlad Iftinca. The recital is filmed at the Opéra Royal du Château de Versailles, whose 250-year-old theater was inaugurated for Marie Antoinette's wedding. Tickets $20. View here for 14 days. LIVE
1 pm ET: Berliner Philharmoniker Digital Concert Hall presents Bluebeard's Castle. Susanna Mälkki conducts a double bill of Kaija Saariaho's Vista (German premiere) and Bartók's Bluebeard's Castle, Sz 48 (concert performance) with Ildikó Komlósi (Judith), Johannes Martin Kränzle (Bluebeard). Tickets EUR 9.90. View here. LIVE
2 pm ET: DG Stage presents Karajan conducts Missa Solemnis. Recorded live in Salzburg in 1979, the performance of Beethoven's Missa solemnis was one of the highlights of Herbert von Karajan's Easter Festival. The Berlin Philharmonic and the chorus of the Wiener Singverein were joined by soloists Anna Tomowa-Sintow, Ruza Baldani, Eric Tappy, and José van Dam. Tickets EUR 4.90. View here until May 24.
2 pm ET: IDAGIO Global Concert Hall presents Luca Pisaroni in Recital. Bass-baritone Luca Pisaroni offers an intimate evening of song by Schubert, Beethoven, and Reichardt, exploring themes of passionate love and the imminence of death. The performance, captured at the Casino Baumgarten in Vienna, features pianist Maciej Pikulski. Tickets from $7. View here.
** 2 pm ET: Hamburg International Music Festival presents NDR Elbphilharmonie Orchestra, Prohaska, Capuçon & Gilbert. Alan Gilbert conducts the NDR Elbphilharmonie Orchestra with soprano Anna Prohaska and cellist Gautier Capuçon in Dvorák's Cello Concerto Op. 104 and Mahler's Symphony No. 4 in G. View here.
4 pm ET: Orion Ensemble presents Mozart & Rabl. The Orion Ensemble performs at PianoForte Studios in Chicago with a program of Mozart's Quartet in E-flat for Violin, Viola, Cello and Piano, K. 493 and Walter Rabl's (1873–1940) Quartet for Clarinet, Violin, Cello and Piano, Op. 1, which won the 23-year-old Austrian composer and pianist first prize in an important Viennese composition competition. View here. LIVE
6 pm ET: Chamber Music Concerts presents Quartetto di Cremona. The Italian string quartet plays Webern's Langsamer Satz, Mozart's String Quartet in C, K. 465 Dissonance, and Schubert's String Quartet in D Minor, D. 810, Death and the Maiden. Tickets $20. View here.
6:30 pm ET: South Bend Symphony Orchestra presents Beethoven's Fifth & The Rose of Sonora. Beethoven's Fifth Symphony is performed alongside a violin concerto by George Clinton featuring violinist, Holly Mulcahy. Written in five scenes (movements) for solo violin, symphony orchestra, and male chorus, the work is in the style of an epic Western film score. View here.
7 pm ET: Orpheus Chamber Orchestra presents Reminiscentia. The musicians of Orpheus gather for a long-awaited reunion at Riverside Church as they honor the connected humanity at the heart of all great music. Program: Gregg August's Variations On A Theme By Pérotin (world premiere, commissioned by Orpheus), Anna Clyne's Prince of Clouds (with violinists Charles Yang and Geneva Lewis), and Adolphus Hailstork's Sonata da Chiesa. View here.
7:30 pm ET: Nightly Met Opera Streams presents Donizetti's Lucia di Lammermoor. Starring Joan Sutherland, Alfredo Kraus, Pablo Elvira, and Paul Plishka, conducted by Richard Bonynge. Production by Margherita Wallmann. From November 13, 1982. View here and for 24 hours.
** 7:30 pm ET: The Menuhin Competition presents Senior Finals. Four of the world's best young violinists perform their choice of violin concerto with piano accompaniment from the Competition repertoire in the final stage of their journey to be awarded one of the sought-after prizes. Finalists will also perform a movement from a Mozart violin concerto and a selection of works for solo violin and for violin and piano. Audience members will also have the opportunity to vote for a finalist to be awarded the Audience Prize. The prizewinners will be announced at the end of the evening. View here.
7:30 pm ET: Cincinnati Symphony Orchestra presents May Festival Opening Weekend. Juanjo Mena conducts the Cincinnati Symphony Orchestra with Sara Couden, contralto and Elliot Madore, baritone in Bruckner's "Adagio" from String Quintet in F, Julia Perry's Stabat Mater, Mahler arr. Schoenberg Lieder eines fahrenden Gesellen (Songs of a Wayfarer) and selections from Holst's Choral Hymns from the Rig Veda, Group 4, H. 100. View here.
7:30 pm ET: Charlotte Symphony presents Beethoven Romances. Violinist Nathan Meltzer joins the CSO for Beethoven's Romances for Violin and Orchestra. Technically demanding yet graceful, Beethoven composed his two Romances in his twenties. Similarly, Schubert composed his Symphony No. 5 at 19 years old, exhibiting technical accomplishment and finesse in this melodic work. Christopher Warren-Green conducts. Tickets $20. View here until May 29.
7:30 pm ET: Our Concerts Live presents Champlain Trio. The Champlain Trio performs live from Vermont's Highland Center for the Arts to celebrate the return of live music and the release of their six-part documentary series. Ticket purchase includes access to the live performance followed by a Q&A with award-winning filmmaker Jay Craven, and access to the full documentary series from May 15-31. Tickets $25. Register and view here.
7:30 pm ET: iSing Silicon Valley presents Choosing Harmony. The iSing Silicon Valley girl choir performs their last concert of the season featuring a new work from LA-based composer Daniel Wohl and videographer Máni M. Sigfússon. The work, called Drift, was commissioned in response to the challenges of the past year and offers each viewer/listener the opportunity for a unique individual experience. Also on the program is a new piece from the artist PinkZebra entitled Harmony, a joyous celebration of the iSing singers response to the many challenges faced this season. This highly produced, beautifully captured show is interwoven with video premieres of the new works. View here and on demand.
8 pm ET: Music Worcester presents Lawrence Brownlee. The American tenor brings his "Songs Of My Youth" program to Worcester's historic Mechanics Hall. This community benefit concert's proceeds will be passed on to programs and organizations addressing systemic racism and racial injustice in the Greater Worcester community such as the Worcester Black History Project, OurStory Edutainment, and the Black Heritage Juneteenth Festival. Tickets $25. View here.
8 pm ET: Juventas presents One World. The last of five concerts focusing on the work of living composers. Program: Bongani Ndodana-Breen's, Apologia at Umzimvubu, Katy Abbott's Making Angels, Chun-Hay Shing's Moon Over West River, Evan Fein's Untranslatable (Violin Sonata 1), Tamilla Ahadova's Without You, and Daniel Cueto's Kimsa Harawicha. Join at 7 pm ET for a pre-concert composer conversation. View here.
8 pm ET: St Paul Chamber Orchestra presents Songs of Sorrow, Songs of Hope. Inspired by sacred music, this program looks toward a brighter tomorrow after a year filled with uncertainty. Selections from Rachmaninov's piano compositions and George Walker's First String Quartet lead the program, along with the world premiere of American Indian composer Brent Michael Davids's new work for solo flute. Haydn's series of seven musical meditations on Christ's final words concludes a program dedicated to the memory of George Floyd. Register and view here.
8 pm ET: Rhode Island Philharmonic presents Orchestra Showcase. Members of the Rhode Island Philharmonic Orchestra take center stage as soloists. Hyunjung Choi solos in Debussy's Sacred and Profane Dances for harp and strings. Principal Trumpet Joseph Foley and Jane Murray, English horn, are heard in Copland's Quiet City. A symphony for strings by the 12-year-old Mendelssohn completes the program. Tickets $40. View here.
8:30 pm ET: Milwaukee Symphony Orchestra presents An English Romp. The picturesque "land of hope and glory" inspired its composers to create music that reflected their country's beauty. The lush – but often vivacious – sounds of Elgar, Holst, and Vaughan Williams are joined by American composer Eric Ewazen's Colchester Fantasy, a brass quintet whose four movements are named after four pubs in that English town. View here.
9 pm ET: Houston Symphony presents All-Beethoven with Itzhak Perlman. Legendary violinist and Houston Symphony Artistic Partner Itzhak Perlman returns to the Jones Hall stage, performing Beethoven's Violin Romances and leading the Symphony in Beethoven's Coriolan Overture and the Symphony No. 7. Tickets $20. View here. LIVE
9 pm ET: Opera San José presents Sing For Your Supper. A virtual variety show and fundraiser, "Sing for Your Supper!" is an evening of American songs, stories, and surprises featuring Opera San José's company of Resident Artists. Inspired by the musical repertoire of the 1930s, the Golden Age of Radio, the production follows a group of local artists and studio staff desperately trying to throw together a radio show of hit songs in time to make it on the air. View here for 30 days.
10 pm ET: The Vancouver Symphony Orchestra presents Haydn's Cello Concerto No. 1. Live streamed from Skyview Concert Hall, cellist Zuill Bailey performs Haydn's C Major Cello Concerto while Salvador Brotons conducts the VSO in Bruch's Kol Nidrei for Cello Quartet, Copland's Appalachian Spring Suite for 13 Instruments, and Bloch's Concerto Grosso No. 1. Tickets $30. View here. LIVE
Sunday, May 23
12 pm ET: Glyndebourne presents Janácek's The Cunning Little Vixen. Inspired by a newspaper comic strip, Janácek turns it into a reflection on the highs and lows of life and death in nature's constant cycle of renewal. mixing dance, mime and orchestral interludes into the storytelling, he blends folk-derived melodies with sophisticated harmonies to create a personal and modern musical style. Melly Still's production was recorded live at the 2012 Glyndebourne Festival. Vladimir Jurowski conducts the London Philharmonic Orchestra and a cast that includes Lucy Crowe in the title role. View here until June 6.
** 1:30 pm ET: Müpa Budapest Bartók Spring presents Kelemen Quartet • 2.2. The new line-up Kelemen Quartet (Barnabás Kelemen, Jonian Ilias Kadesha, Katalin Kokas, and Vashti Mimosa Hunter) performs Bartók's String Quartet No. 4, Sz. 91, BB 95, String Quartet No. 5, Sz. 102, BB 110, and String Quartet No. 6, Sz. 114, BB 119. View here.
1:30 pm ET: Müpa Budapest Bartók Spring presents An Evening of Liszt & Bartók. The Szent István Philharmonic perform Liszt's late tone poem, From the Cradle to the Grave, a symphonic work with a special atmosphere, as well as his Totentanz with the solo piano played by Sebestyén Pellet. In the second part, Leo Mujic choreographs Bartók's The Wooden Prince with students of the Hungarian Dance University. View here.
1:30 pm ET: London Symphony Orchestra presents Donatella Flick LSO Conducting Competition Final. Three young conductors battle it out to win the position of LSO Assistant Conductor in the final of the Donatella Flick LSO Conducting Competition 2021. Repertoire: Verdi's Nabucco Overture, Brahms's Variations on the St Anthony Chorale, and Dvorák's Slavonic Dances Op. 72. Jury: Lennox Mackenzie OBE (Chairman), Andrew Constantine, Danielle De Niese, Sian Edwards, Rachel Gough, James MacMillan, Carlo Rizzi. View here. LIVE
2 pm ET: OperaVision presents Donizetti's L'Elisir d'Amore. Director Marcos Darbyshire's contemporary version of Donizetti's comic opera is a coming-of-age opera exploring identity and loss of innocence. The all-Dutch co-production between Opera Zuid, Dutch National Touring Opera and Dutch National Opera features an excellent young cast from the Dutch National Opera Studio. View here for three months. LIVE
2 pm ET: IDAGIO Global Concert Hall presents Il Floridante. Part of the Göttingen Handel Festival, Il Floridante, or the Secret Heroine features Cembaless in a new interactive performance concept. The young early music ensemble, which is part of the EU funding program EEEMERGING+, will perform an interactive live program in which excerpts from Hande's opera will be combined with a poetry slam. Tickets from $13. View here until September 19. LIVE
** 2 pm ET: A Far Cry presents Keep Calm & Carry On. A playful homage to those best-loved British television series, from The Crown to Downton Abbey, that explores both the 'high' and 'low' music of England. Program: Errollyn Wallen's Photography, Purcell's Incidental Music from The Gordian Knot Untied, Traditional Set of English Fiddle Tunes, arr. A Far Cry, and Walton's Sonata for String Orchestra. View here.
2 pm ET: National Philharmonic presents Amore & Mozart. Composed for a friend's nuptials in Italy, composer Henry Dehlinger's Amore, the full title of which translates to "love and the gentle heart are one and the same," receives its orchestral premiere with husband-and-wife duo Kerry Wilkerson and Danielle Talamantes, who sang it at the wedding. Four National Philharmonic principal wind players perform in Mozart's Sinfonia Concertante scored for solo oboe, clarinet, bassoon, horn and orchestra. View here.
2 pm ET: Hamburg International Music Festival presents Belcea Quartet. The Belcea Quartet with violist Amihai Grosz perform Brahms's String Quartet in C Minor Op. 51/1 and his String Quintet No. 2 in G Op. 111. View here.
2:30 pm ET: Oxford Philharmonic Orchestra presents Nicola Benedetti & Lawrence Power. From the Sheldonian Theatre, Oxford, violinist Nicola Benedetti directs the OPO with violist Lawrence Power in Mozart's Violin Concerto No. 5 in A, Turkish and his Sinfonia Concertante for Violin, Viola and Orchestra in E flat, K. 364. View here for 28 days.
3 pm ET: Philadelphia Chamber Music Society presents Danika the Rose. Using the lyrics of Dvorák's Moravian duets as inspiration, storyteller Odds Bodkin has crafted an original fairytale, Danika the Rose, which is woven throughout the musical performance of Dvorák's duets. With Sarah Shafer, soprano, Jazimina MacNeil, mezzo, Jonathan Ware, piano, Odds Bodkin, narrator, and with Brett Ashley Robinson as Danika. View here for 3 days. LIVE
3 pm ET: Caramoor presents Junction Trio. Violinist Stefan Jackiw, cellist Jay Campbell, and pianist Conrad Tao perform Shostakovich's Piano Trio No. 2 in E Minor, Op. 67 and Beethoven's Piano Trio in B-flat, Op. 97, Archduke. Tickets from $15. View here.
3 pm ET: The Cliburn presents Cliburn Masterpiece: Encores. An exploration of seven great encore pieces with introductions from pianists. View here and on demand.
3:30 pm ET: American Pianists Association presents 2021 American Pianists Awards. Due to the ongoing health crisis, finalists Dominic Cheli, Kenny Broberg, Mackenzie Melemed, Michael Davidman, and Sahun Sam Hong have recorded individual, non-public, adjudicated recitals. This week, Mackenzie Melemed plays Bach's Partita No. 1 in B-flat, BWV 825, Bartók's Suite, Op. 14, the world premiere of Laura Kaminsky's Alluvion, and Schumann's Symphonic Etudes. View here.
4 pm ET: Princeton Symphony presents Strum, Sospiri & Serenade. Rossen Milanov conducts. Jessie Montgomery's Strum, Elgar's Sospiri, and Tchaikovsky's Serenade for Strings in C, Op. 48. Tickets $5. View here for 72 hours.
4 pm ET: Our Concerts Live presents Concertos from the Inside: Week 20: Wieniawski Concerto No. 2. In a 24-part series, Rachel Barton Pine performs the entire solo violin part of the greatest violin concertos unaccompanied and shares her perspective on each, explaining how she prepares and how her performance connects to the work's historical and musical context. The series is geared towards career violinists, advanced students, violin teachers, and violin aficionados. Tickets $20. Register and view here.
** 4 pm ET: Music Before 1800 presents Aya Hamada. The harpsichordist plays a recital of French baroque music by Louis Couperin, François Couperin, François D'Agincourt, Joseph Bodin de Boismortier, Jean-Philippe Rameau, Antoine Forqueray, Jean-Baptiste Forqueray, and Jacques Duphly. The program will be followed by an interactive Q&A. Tickets $15. View here until mid-July.
** 5 pm ET: The Menuhin Competition presents Gala Presentation. The Gala Presentation brings the Menuhin Competition Richmond 2021 to a conclusion, featuring performances by the Richmond Symphony, the Junior and Senior winners, juror Angelo Xiang Yu, and other guest artists from the 10-day virtual Menuhin Competition. View here.
5 pm ET: The Belly Up presents The Romeros Quartet Live. The Romeros Quartet—Pepe, Celin, Celino, and Lito—celebrate sixty years as a family classical guitar ensemble. The Romeros will perform at Solana Beach's legendary Belly Up, the same stage that has hosted The Rolling Stones, BB King, Willie Nelson, and other musical icons, and is located down the road from The Romero family California home. Tickets $20. View here until May 30.
6 pm ET: New West Symphony presents A Tour of Mexico. Michael Christie conducts a feature concert presentation, spotlighting virtuosic guitarist Jiji Kim and harpist Maria Casale as well as works by Arturo Marquez, Fernando Arroyo Lascurain, Silvestre Revueltas, Manuel Ponce, Gabriela Ortiz, Jose Enrique Gonzalez-Medina and Traditional: El Son de la Negra. Tickets $25. View here.
6 pm ET: The Vancouver Symphony Orchestra presents Haydn Cello Concerto No. 1. Live streamed from Skyview Concert Hall, cellist Zuill Bailey performs Haydn's C Major Cello Concerto while Salvador Brotons conducts the VSO in Bruch's Kol Nidrei for Cello Quartet, Copland's Appalachian Spring Suite for 13 Instruments, and Bloch Concerto Grosso No. 1. Tickets $30. View here. LIVE
7 pm ET: New Jersey PAC presents Broadway by the Year: The Andrew Lloyd Webber Years. The Town Hall's Broadway by the Year series goes virtual featuring songs from Song & Dance, Joseph and the Amazing Technicolor Dreamcoat, Sunset Blvd., Evita, The Phantom of the Opera, Jesus Christ Superstar, Aspects of Love, and Cats. Starring Liz Callaway, Ethan Slater, Max Von Essen, Ali Ewoldt, and Emily Larger. Created, written, and hosted by Scott Siegel. Tickets $30. View here until May 26.
7 pm ET: Berkeley Symphony presents REAL Berkeley: Edgy Art. The four-episode filmed series continues with a showcase of exhibits and artwork from the Berkeley Art Museum and Pacific Film Archive (BAMPFA) alongside chamber works by John Adams, Florence Price, Michael Daugherty, and Olivier Messiaen. View here.
** 7:30 pm ET: Met Opera Streams presents Tchaikovsky's The Queen of Spades. Starring Galina Gorchakova, Elisabeth Söderström, Plácido Domingo, Dmitri Hvorostovsky, and Nikolai Putilin, conducted by Valery Gergiev. Production by Elijah Moshinsky. From April 15, 1999. View here and for 24 hours.
8 pm ET: Howland Chamber Music Circle presents Cassatt Quartet plays Victoria Bond. The Cassatt Quartet gives a preview performance of a newly commissioned work by Victoria Bond. Blue and Green Music is inspired by the art of Georgia O'Keeffe. The program also includes works by Fanny Mendelssohn and Amy Beach with pianist Ursula Oppens joining the quartet. Donation $20 requested. View here and on demand.
Monday, May 24
8 am ET: Wigmore Hall presents Lara Melda. Lara Melda was the winner of BBC Young Musician 2010 and has won praise for her Chopin interpretations. Today's BBC Radio 3 lunchtime program pairs the composer's final and most taxing sonata with two 'study pictures' by Rachmaninov from his Opus 33. Register, view here and on demand for 30 days. LIVE
12 pm ET: IDAGIO Global Concert Hall presents Sophie Rennert: 50 Shades of Love. Part of the Göttingen Handel Festival, the Austrian mezzo-soprano performs a recital of arias and cantatas by Handel in which she is accompanied by viola da gamba and harpsichord. Tickets from $13. View here until September 19.
1 pm ET: Lincoln Center presents Love From Lincoln Center. Livestreamed from the Queens Botanical Garden, the first of a series of livestreams in partnership with NewYork-Presbyterian. The initiative presents special live performances for frontline workers, providing solace, respite, and brightness to those who worked so hard during this pandemic year. In this concert, a string quartet of musicians from the New York City Ballet Orchestra performs Mozart, Beethoven, and more with dancers from the New York City Ballet choreographed by Clara Miller for an audience of NewYork-Presbyterian hospital workers. View here.
1:30 pm ET: Müpa Budapest Bartók Spring presents An Evening of Bartók. A dance production inspired by the music of Bartók's Concerto for Orchestra and evokes the composer's person as a character who shares the stage with figures from Bartók's oeuvre such as Bluebeard, the Mandarin, and the Wooden Prince. In the first part of the concert, Gergely Madaras conducts the orchestra in an outstanding composition of the 20th century: Bartók's Music for Strings, Percussion and Celesta. View here.
** 2 pm ET: Hamburg International Music Festival presents Belcea Quartet. The Belcea Quartet with violist Tabea Zimmermann and cellist Jean-Guihen Queyras perform Brahms's String Sextet No. 1 in B Op. 18 and No. 2 in G Op. 36. View here.
** 2:30 pm ET: Wigmore Hall presents Angela Hewitt. One of the world's leading pianists returns to Wigmore Hall for a selection of Scarlatti's single-movement keyboard sonatas, interspersed with six of Granados's Twelve Spanish Dances, some of his earliest published works. Register, view here and on demand for 30 days. LIVE
**7:30 pm ET: Met Opera Streams presents Massenet's Thaïs. Starring Renée Fleming, Michael Schade, and Thomas Hampson, conducted by Jesús López-Cobos. Production by John Cox. From December 20, 2008. View here and for 24 hours.
7:30 pm ET: Chamber Music Society of Lincoln Center presents Musical Heritage: Leon Fleisher. American pianist Leon Fleisher (1928-2020), despite a career curtailed by hand injury at the age of only thirty-six, leaves a legacy as a titan among pianists and indeed among all musicians. With a lineage of teachers reaching directly back to Beethoven, Fleisher commanded a position of unrivalled authority, and his impact as the most insightful and eloquent of teachers is legendary. Pianist Gloria Chien and violinist Soovin Kim reveal the life and work of one of the greatest artists of our age. View here and on demand for one week.
Artists and Organizations Offering Free Content
The following are all accessible during the coronavirus pandemic
Academy of Ancient Music
The most listened-to period instrument ensemble, directed by Richard Egarr, has made a number of streams available on its website. Guest artists include Louise Alder, soprano, Nicola Benedetti, violin, Mary Bevan, soprano, David Blackadder, trumpet, Iestyn Davies, countertenor, Tim Mead, countertenor, Christopher Purvis, bass, and Tenebrae, directed by Nigel Short. Explore here.
Afro-Diasporic Opera Forum
The International Contemporary Ensemble, in partnership with Opera Omaha and FringeArts, presents the Afro-Diasporic Opera Forum online from May 26-28, 2021. The Forum is a free, three-day series of online events to celebrate, share, and reflect on four operas that have had a major impact on the organization and collaborators. They include: George Lewis's Afterword (2015), Tyshawn Sorey's Perle Noire: Meditations for Joséphine Baker (2016), Pauline Oliveros and IONE's The Nubian Word for Flowers: A Phantom Opera (2017), and a new work-in-development, Awakening (to be premiered in 2022), by Courtney Bryan with Charlotte Brathwaite, Sharan Strange, Cauleen Smith, and Helga Davis. In order to cultivate awareness among presenters, producers, ensembles, and audiences, the Ensemble will bring these works into conversation with one another and with leading scholars in the field. Renowned musicologist Dr. Naomi André is the lead scholar and conversation partner for this three-day series featuring presenters and panelists such as Julia Bullock, IONE, George Lewis, Tyshawn Sorey, and many others. Explore here.
Alternative Classical
Humans of Classical Music is a video series in which musicians, actors, comedians, and podcasters from around the world recommend their favorite piece of classical music in one minute. A new video will go live every Thursday during 2021, starting on February 4, accompanied with a link on Spotify. Each video is free of musical jargon and is suitable for anyone interested in exploring the world of classical music. The list includes countertenor Anthony Roth Costanzo, three-time Edinburgh Comedy Award nominee Kieran Hodgson, Principal Conductor of Glyndebourne on Tour Ben Glassberg-Frost, Chief Executive of Manchester Collective Adam Szabo, and composers Anna Clyne, Gabriel Prokofiev, and Missy Mazzoli. Explore here.
American Opera Project
First Glimpse is a video album of 20 songs created during the first year of AOP's 2019-21 fellowship program, Composers & the Voice. Originally intended as a live concert, the videos will be released every Friday beginning October 23 and for the following six weeks. The composers are Alaina Ferris, Matt Frey, Michael Lanci, Mary Prescott, Jessica Rudman and Tony Solitro, with librettists Amanda Hollander and Jonathan Douglass Turner. Videos will be free for one week following their release, after which they will be available to rent or purchase, individually or as a full set through AOP's Website. Explore here.
American Symphony Orchestra
American Symphony Orchestra releases weekly recordings from its archives with content alternating between live video recordings of SummerScape operas and audio recordings from previous ASO concerts. Ethel Smyth's The Wreckers, Richard Strauss's Die Liebe aus Danae, and Korngold's Das Wunder der Heliane, all conducted by Leon Botstein, are all highly recommended and available now.
Apollo's Fire: Music for the Soul
The Cleveland-based baroque orchestra founded by Artistic Director Jeannette Sorrell is offering a series of video streams entitled "Music for the Soul." New episodes are posted here.
Baltimore Symphony Orchestra
BSO Sessions continues to bring the stories of BSO musicians, conductors, and collaborators to life through a documentary-style narrative. Real stories are paired with powerful music, including the elevation of unheard voices in classical music. Episodes premiere weekly on Wednesdays at 8 pm ET and are available through June 2021. Explore here.
Bard SummerScape & Fisher Center
Archival works highlight Bard's wealth and breadth of programming, including performances from its SummerScape Opera and BMF archives. Recent include Bard SummerScape's 2011 production of Strauss's rarely performed Die Liebe der Danae and last year's Daniel Fish directed staging of Michael Gordon's Acquanetta. More details here.
Bergen Philharmonic
Bergen's outstanding orchestra enjoys national status in Norway with a history dating back to 1765. Its free streaming service was established as part of 250-year anniversary in 2015 and offers a fine selection of works from its concert series in Grieghallen, Bergen. Conductors include Edward Gardner, James Gaffigan, Thierry Fischer, David Zinman, Neeme Järvi, Jukka Pekka Saraste, Nathalie Stutzmann, and Christian Zacharias with soloists including Leif Ove Andsnes, Lise Davidsen, Truls Mørk, Mari Eriksmoen, and Freddy Kempf. Well worth exploring here.
Chatham Baroque
Chatham Baroque is releasing high-quality monthly videos featuring leading baroque performers including gambist Jaap ter Linden, lutenists Nigel North and Stephen Stubbs, and countertenor Reginald Mobley. Once posted, videos are available on demand through June 30, 2021. Each program includes artist interviews and are available for as little as $18 per program. Explore here.
Cliburn Kids
Cliburn Kids is a growing collection of entertaining 7- to 10-minute videos designed to introduce children to the fun of classical music. How does music paint pictures, tell stories, express feelings? Host Buddy Bray and guest artists use individual pieces to explore topics that delve into the way music is organized and structured, counting and rhythm, expressive elements, and sometimes just lighthearted enjoyment. Programs are geared towards elementary-aged children, and activities are provided for each episode that are perfect for in-classroom or at-home studies. New episodes and lesson plans are released every Tuesday. Explore here.
Days & Nights Festival
The annual multidisciplinary Days and Nights Festival—which since 2011 has taken place in and around Big Sur, California and has brought together luminaries and pioneers in fields including music, dance, theater, literature, film and the sciences—launches its premiere streaming portal featuring exclusive films of a selection of its landmark performances and events. Films slated for release, from February to May 2021, includes contributions by such wide-ranging figures as JoAnne Akalaitis, Tibetan artist Tenzin Choegyal, Danny Elfman, Molissa Fenley, María Irene Fornés, Allen Ginsberg, Dev Hynes (Blood Orange), Jerry Quickley, and Glass himself. Featured performers and ensembles include Dennis Russell Davies, Ira Glass, Matt Haimovitz, Tara Hugo, Lavinia Meijer, Maki Namekawa, Gregory Purnhagen, Third Coast Percussion, Opera Parallèle, and Glass and his Philip Glass Ensemble. Explore here.
Detroit Symphony Orchestra
The Detroit Symphony Orchestra has made its webcast archive available for free. The collection features 200+ works going back three years, and highlights include Leonard Slatkin conducting John Luther Adams's climate change-inspired Become Ocean from 2019, several world premieres, and a host of bite-sized encores. Explore here.
Deutsche Grammophon Yellow Lounge
The German classical music giant is streaming Yellow Lounge broadcasts from its archives. Recent additions include clarinetist Andreas Ottensamer, pianists Alice Sara Ott and Chihiro Yamanaka, and cellist Mischa Maisky. Performances are broadcast in rotation, one video at a time, adding a new performance every few days. DG communicates the start of each new performance by newsletter at the start of each week. To keep updated sign up here.
English Symphony Orchestra
The English Symphony Orchestra's ESO Digital is an expanding digital archive of music, performed by English Symphony Orchestra and its partners, that you are unlikely to hear anywhere else. Access is free with a monthly donation; however Musical America readers can get a free trial of one week when setting up a new donation by using the coupon code MusicalAmerica2021. Register here.
Finnish National Opera
Finnish National Opera presents Stage24, a series of streamed archived performances on its website, which are then available for the next six months. Recent content includes a staged version of Sibelius's Kullervo, Stravinsky's The Rake's Progress, Caspar Holten's staging of Wagner's Der Fliegende Holländer with Camilla Nylund, and Christoff Loy's Tosca. An excellent company and some interesting and original work worth investigating. Explore here.
Gina Bachauer Piano Competitions
Postponed from 2020, the Solo Rounds will now be conducted through video recordings, presented online. Twenty-three Junior Competitors ages 11-14 and twenty-one Young Artists Competitors ages 15-18 will continue their quest for medals and their share of $62,000 in cash prizes. Hailing from 14 countries, these young international pianists will each vie for the title of the next Gina Bachauer Gold Medalist. Chosen from an original pool of 220 applicants, 113 pianists performed in the Preliminary Rounds, with each competitor presenting a 30-minute program in one of five international cities: Hamburg, Moscow, Shanghai, New York City, and Salt Lake City. The Gina Bachauer Junior International Piano Competition will take place June 13-19 and the Gina Bachauer Young Artists International Piano Competition will take place June 20-26. Explore here.
Handel and Haydn Society
Boston's Handel and Haydn Society has created the H+H Listening Room where you can hear and watch H+H performances including Mozart's Requiem, Handel's Messiah, and Purcell's Dido and Aeneas filmed at New York's Met Museum. There are also more than a dozen videos of musicians performing from their homes, a special video of principal flutist Emi Ferguson teaching people how to make their own baroque flute, and a new podcast called "Tuning In". In the first episode Principal Cellist Guy Fishman interviews Artistic Director Harry Christophers about Bach's St. Matthew Passion. Explore here.
Kennedy Center: Arts Across America: Spring
Arts across America continues this Spring with a focus on cultural leadership and art as a catalyst for public healing, decolonization, and genuine global change. With artistic contributions from the Black Trans theater community, programs about Sacrifice Zones and the environment, the fight for women's rights in the Latinx community, and discussions of the prisons and detention center system, and about the importance of Indigenous food and health. Hosted by sage artistic minds, these performances and conversations strive to bring audiences together to heal our country, communities, and selves. Explore here and other Kennedy Center regular online releases via their digital stage here.
La Scala/RAI
Italy's RAI presents five productions from La Scala Milan including the world premiere of Kurtág's Fin de Partie, Daniel Barenboim conducting Götterdämmerung, Lisette Oropesa in Verdi's I Masnadieri, Montedervi's Orfeo conducted by Rinaldo Alessandrini, and Les Vêpres Siciliennes conducted by Daniele Gatti. A wide range of concerts are also available. Explore and register here.
Les Arts Florissants
Les Arts Florissants's annual Festival in Thiré, France included a series of 10- to 15-minute "Meditation" concerts recorded earlier this summer. Now available to enjoy online, the Meditations include performances by students of Juilliard's Historical Performance program in the spirit of their annual participation in the Festival. View here.
Lincoln Center Lincoln Center Passport to the Arts
A variety of virtual classes, performances, and bonus content designed for children, teens and adults with disabilities and their families. Offerings include programs with Chamber Music Society of Lincoln Center, Jazz at Lincoln Center, the Metropolitan Opera Guild, New York City Ballet, the New York Philharmonic, and The New York Public Library for the Performing Arts. Families can attend dance, music or drama classes, watch exclusive performances, check out behind-the-scenes content, and even meet performers—all from their homes. Families will receive pre-visit materials, including social narratives, photos, and links before each program. All programs take place via Zoom. Register here.
Look + Listen Festival
The free annual festival returns for its 19th season in May 2021 with an "At Home Edition" designed to bring art directly into audiences' homes, in both digital and tangible forms. Along with online performances, audiences will be treated to limited-edition physical artworks, delivered by mail (to U.S. residents only). On three Saturdays—May 8, 15, and 29 —sound, visual, and literature artists Mendi + Keith Obadike will play LULL: a sleep temple, an eight-hour sonic experience incorporating field recordings, analog synths, and acoustic instruments intended to create a field of sound for dreaming. The first 100 registrants will be sent a small "dream kit" containing a booklet, candle, and sachet. On Saturday, May 22, Berlin-based composer/performer/instrument builder Viola Yip joins forces with composer/vocalist/sound artist Ken Ueno, a professor at UC Berkeley, for the world premiere of an hourlong piece performed synchronously by the two artists from their home locations. thingNY's Dear Nancine consists of mailed gifts to experience alone, and/or with your household or close friends. The work centers around cartography, land rights, colonization, and routine. Packages will arrive to the first 100 registrants on Saturday, May 1. And Audra Wolowiec has created Semaphore, a printed booklet exploring modes of communication across long distances, mailed to all festival registrants in the US. Semaphore will serve simultaneously as a festival program, conceptual art piece, and activity book. Register and explore here.
Los Angeles Chamber Orchestra
LACO AT HOME offers streaming and on demand performances, including a full showing of the orchestra's critically acclaimed West Coast premiere of Dark with Excessive Bright for double bass and strings by LACO Artist-in-Residence Missy Mazzoli. View streaming here and on demand here.
Los Angeles Master Chorale
Videos recorded as part of the "Offstage with the Los Angeles Master Chorale" series from April 24 to June 19, 2020 included interviews conducted by Artistic Director Grant Gershon and Associate Conductor Jenny Wong with notable performers—including special guests Reena Esmail, Morten Lauridsen, Anna Schubert, Peter Sellars, Derrick Spiva—as well as Master Chorale singers. Available on demand here.
Mark Morris Dance Group 40th Anniversary Digital Season
MMDG continues to celebrate its 40th Anniversary with a new archival collection featuring three excerpts from Mark Morris dances?I Don't Want to Love, Rhymes With Silver, and V, and one full-length work, Rock of Ages, selected by veteran MMDG company members Joe Bowie and Lauren Grant. Viewers are also able to watch the full performances of the excerpted works on demand. Each work is preceded by video introductions by Joe Bowie and Lauren Grant. Explore here.
Metropolitan Opera Live In Schools
The Metropolitan Opera's HD Live in Schools program has launched a new series for the 2020–21 school year, creating cross-disciplinary educational opportunities across the country. For the 2020–21 school year, students and teachers will receive free subscriptions to the Met Opera on Demand service, with a catalogue of more than 700 Live in HD presentations, classic telecasts, and radio broadcasts. Ten operas have been selected for the HD Live in Schools program, and will be presented in five educational units, with two thematically paired operas per unit. The series opens with Beethoven's Fidelio and Donizetti's La Fille du Régiment (September 28–October 16), both of which explore the intersection of music and politics. The Met will continue to offer teachers HD Live in Schools Educator Guides and access to Google Classroom materials that can be adapted for virtual learning lesson plans. In addition, the Met's National Educators Conference will be hosted on a virtual platform this year and take place on five Saturdays throughout the 2020–21 school year. Two conferences, scheduled for October 10, 2020, and October 17, 2020, will also feature live conversations with Met artists. More information here.
Minnesota Orchestra
Minnesota Orchestra at Home shares video, audio, and educational materials through the categories of Watch, Listen and Learn, including videos from the orchestra's archives and newly created "mini-concerts" directly from the homes of Orchestra musicians. Explore and view here.
National Sawdust Digital Discovery Festival, Volume One
With more than 65 events, featuring over 100 artists premiering in a four-month span, National Sawdust Digital Discovery Festival: Volume One was a bright spot in NYC's post-COVID live music world. Featuring post-COVID performances from Robert Wilson, Julian Lage, Tyondai Braxton, Emel Mathlouthi, Matthew Whitaker, Dan Tepfer, Ashley Bathgate, Emily Wells, Brooklyn Rider, Joel Ross, Conrad Tao, Andrew Yee, and Lucy Dhegrae, and recently recorded Masterclasses with Tania León, Ted Hearne, Vijay Iyer, Jamie Barton, Lawrence Brownlee, Trimpin, and Lara St. John. Archival performances include David Byrne, Lara Downes and Rhiannon Giddens, and Ryuichi Sakamoto. Explore here.
NEW: Next Festival of Emerging Artists
The 2021 Virtual Festival will take place June 8 – July 1, 2021. 25 festival fellows—young musicians, composers, and choreographers, ages 20-30—will attend the full festival of masterclasses, workshops, and virtual collaborations and select events will be free for the general public to attend. May 25 is the deadline for fellow applications, which are available at www.next-fest.org. Festival events will be held on Tuesdays, Wednesdays, and Thursdays and the schedule will be organized into the following themes: Business & Entrepreneurship (June 8-10), Social Justice & Activism (June 15-17), Artistry & Musicality (June 22-24), and Multidisciplinary Collaboration (June 29-July 1). Guest artists include cellist Seth Parker Woods (University of Chicago); composer Gabriela Lena Frank (Gabriela Lena Frank Creative Arts Academy); composer/violist Jessica Meyer; Aizuri Quartet; double bassist Chi-chi Nwanoku (Chineke!); violinist David Radzynski (Concertmaster, Israel Philharmonic); hornist/composer Jeff Scott (Imani Winds, Oberlin Conservatory); composer Derek Bermel (American Composers Orchestra); conductor/composer Peter Askim (Next Festival's Artistic Director); and more. Explore here.
New World Symphony
The New World Symphony presents a web-based series called NWS Archive+. Michael Tilson Thomas moderates discussions with NWS Fellows, alumni, guest artists, and visiting faculty about archived recordings. Performances will be available here. NWS Fellows also play live, informal chamber music concerts from their homes in Miami Beach and broadcast via Facebook Live. In addition, the NWS online archive contains master classes, tutorials and town halls, which can be found here. Finally, for the past 10 years, the Fellows have performed one-hour concerts for local school children. These concerts and preparatory material will be available free to students and parents. NWS Educational concerts can be found here.
New York Opera Fest
The New York Opera Fest celebrates its sixth season with both virtual and in-person performances by 20+ local, New York City-based opera companies. Presented by the New York Opera Alliance, with support from OPERA America, this annual festival runs for two months May-June 2021 starting with a special kick-off event April 29th. For a complete list of events, explore here.
Opera Australia
OA | TV: Opera Australia on Demand is the Sydney-based company's new digital space. Alongside the world's largest collection of Dame Joan Sutherland on video, OA will offer exclusive content from the OA back catalogue, productions from Handa Opera on Sydney Harbour, and a new series of chat show-style interviews conducted by AD Lyddon Terracini. The first posted full show is Sutherland in The Merry Widow, and the fileted aria's in the section labelled "The Best of Dame Joan Sutherland" are even better. View here.
Opéra National de Paris
The Palais Garnier and Bastille Opera have made their digital stage, "The 3e Scène," free. The platform is a pure place of artistic adventure and exploration, giving free rein to photographers, filmmakers, writers, illustrators, visual artists, composers, and choreographers to create original works. Visit here. Some of Opéra National de Paris's productions are accessible on the company's Facebook Page. In addition, Octave, the Paris Opera's online magazine, is posting articles, videos, and interviews here.
Opera North
One of Britain's most respected smaller opera companies, Opera North has put its acclaimed semi-staged concerts of Wagner's epic Ring Cycle online. "Beg, borrow, or be like Wotan and steal a ticket for this show," said the UK's Times of Das Rheingold. "You'd be lucky to hear as good at Bayreuth," said The Telegraph of Die Walküre. Richard Farnes proves a seriously impressive Wagner conductor. Watch here.
OperaVision
OperaVision offers livestreams of operas available for free and online for up to six months. Previous offerings include Barrie Kosky's visually spectacular Moses und Aron, David McVicar's superb Die Entführung aus dem Serail from Glyndebourne, and Deborah Warner's thoughtful Death in Venice for English National Opera. View upcoming and past content here.
Rotterdam Philharmonic Orchestra: Beethoven at Home
RPO brought Beethoven to living rooms in December playing all nine symphonies. The musicians performed the first eight symphonies in small chamber ensembles varying from a string sextet to a 15-strong brass ensemble. The Grand Finale took place on New Year's Eve: Beethoven's Ninth, played by the full orchestra with chorus and soloists. View here.
Orli Shaham Bach Yard Playdates
Pianist Orli Shaham brings her acclaimed interactive concert series for kids to the internet. Bach Yard Playdates introduces musical concepts, instruments, and the experience of concert-going to a global audience of children and their families. A number of 10-minute episodes are already available for on-demand streaming. Programs and performances range from Bach's Two-Part Invention to Steve Reich's Clapping Music. Explore here.
Trinity Wall Street
New York's Trinity Church Wall Street introduces daily weekday "Comfort at One" (1 pm ET) streaming performances on Facebook with full videos posted here. Tune in for encore performances of favorite Trinity concerts, professionally filmed in HD, along with current at-home performances from Trinity's extended artistic family.
Voices of Ascension
New York choir Voices of Ascension, which celebrates its 30th anniversary next season, is posting a daily offering of choral beauty on its website. Music is chosen by staff, members of the chorus and orchestra, and listeners. View here.
Warsaw Philharmonic
The Warsaw Philharmonic has made a selection of video recordings available on its YouTube channel. Recent offerings include Saint-Saëns's Organ Symphony and Arvo Pärt's Swansong conducted by Artistic Director Andrzej Boreyko, as well as rarities by Polish composers like Grazyna Bacewicz. It's an excellent orchestra very much in the Eastern European tradition and concerts have been master edited for posting online.
Paid Digital Arts Services
Berlin Philharmonic Digital Concert Hall
The BPO Digital Concert Hall contains over 600 orchestra concerts covering more than ten years, including 15 concerts with the orchestra's new Chief Conductor Kirill Petrenko, interviews, backstage footage. Subscriptions or single tickets available.
Medici TV
Thousands of classical music videos are available by subscription, as well as hundreds of events that are broadcast live for free each year, available for 90 days. Subscriptions cost $83.85 per year but single tickets are also available. www.medici.tv
Opera Philadelphia Channel
Opera Philadelphia has created its own channel through which to share its digital offering. Operatic films like David T. Little's Soldier Songs, world premiere digital commissions by Tyshawn Sorey, Courtney Bryan, Angélica Negrón, and Caroline Shaw, and recordings of stage productions like La Traviata and Breaking the Waves are available on-demand. Season subscriptions priced at $99 are offered along with pay-per-view rentals for individual performances. The channel is available on computers and mobile devices, as well as AppleTV, Android TV, Roku, and Amazon FireTV. Explore here.
Pictured: Regina Carter, Steven Isserlis

WHO'S BLOGGING

RENT A PHOTO
Search Musical America's archive of photos from 1900-1992.