---
MA's Free Guide to (Mostly) Free Streams, May 3-10
We will be updating this list weekly. Please note that all times are given in U.S. Eastern Time (ET). To calculate in other time zones or counties, British Summer Time (BST) is currently five hours ahead of ET and Central European Time (CET) is currently six hours ahead. U.S. Central Daylight Time (CDT) is one hour behind ET. Mountain Time (MT) is two hours behind ET, while Pacific Time (PT) is three hours behind. Contact editor@musicalamerica.com.
Classical music coverage on Musical America is supported in part by a grant from the Rubin Institute for Music Criticism, the San Francisco Conservatory of Music, and the Ann and Gordon Getty Foundation. Musical America makes all editorial decisions.
---
** Highly recommended
Monday, May 3
8 am ET: Wigmore Hall presents Jonathan Plowright. The British pianist opens this concert with Busoni's arrangement of Bach's D minor Chaconne which was performed by Busoni himself at the opening of the Hall almost 120 years ago. This is followed by the six pieces that make up Liszt's Consolations S172. The concert closes with Grieg's Holberg Suite Op. 40, originally written for piano before Grieg adapted it for string orchestra. Register, view here and on demand for 30 days. LIVE
1 pm ET: Wiener Staatsoper presents Cavalleria Rusticana & Pagliacci. Conductor: Marco Armiliato, director: Jean-Pierre Ponnelle. With Eva-Maria Westbroek, Brian Jagde, Ambrogio Maestri, Zoryana Kushpler, and Isabel Signoret; Roberto Alagna, Aleksandra Kurzak, Ambrogio Maestri, Andrea Giovannini, and Sergey Kaydalov. Production from November 2020. Register for free and view here.
** 2:30 pm ET: Grand Théâtre de Genève presents Purcell's Dido and Aeneas. Conductor: Emmanuelle Haïm, director and choreographer: Franck Chartier, composition and direction of additional music: Atsushi Sakaï. With Marie-Claude Chappuis as Dido and the Sorceress, Jarrett Ott as Æneas, and Emoke Baráth as Belinda. View here.
2:30 pm ET: Philharmonie de Paris presents Masato Matsuura & Frédérick Haas: Goldberg Nô. Together, the harpsichordist and dancer interpret Johann Sebastian Bach's Goldberg Variations. View here. LIVE
4 pm ET: Vocalists Anna Tonna and Gustavo Ahualli join guitarist Francisco Roldan and pianist Max Lifchitz for a program marking the Cinco de Mayo Holiday. Event features art songs and piano music by composers from Mexico including Carlos Chavez, Manuel Enriquez, Maria Grever, Max Lifchitz, Manuel Ponce, Silvestre Revueltas, Eduardo Soto-Millan, Lilia Vazquez-Kuntze and John Villar. Further info here. View here.
4 pm ET: North/South Consonance presents Cinco de Mayo Celebration! The program, streamed from the National Opera Center, NY, will feature songs and instrumental works by Mexican composers Carlos Chavez, Maria Grever, Manuel M. Ponce and Silvestre Revueltas. It will also introduce music by living composers Eduardo Soto-Millan, Manuel Enriquez, Max Lifchitz, and Lilia Vazquez-Kuntze. A recently completed song cycle Serenade Under the Moon, through which Los Angeles-based composer John Villar takes poems from around the world about the moon and sets them for voice, guitar, and piano, will be heard in New York for the first time. Vocalists Anna Tonna and Gustavo Ahualli join forces with guitarist Francisco Roldan and pianist Max Lifchitz. View here and on demand.
5:30 pm ET: American Symphony Orchestra presents Modernism in Mexico. Live from Bryant Park Fountain Terrace a program exploring string quartets by some of Mexico's most important 20th-century composers. Cyrus Beroukhim and Philip Payton, violins, Will Frampton, viola, and Alberto Parrini, cello perform Manuel Ponce's Estrellita and Petite suite dans le style ancient, Silvestre Revueltas's Musica de Feria, and Carlos Chávez's String Quartet No. 3. View here. LIVE
7 pm ET: 92nd St Y presents Alyson Cambridge & Friends. The American soprano appears in the first performance with limited audience in 92Y's Kaufmann Concert Hall since March 2020. Cambridge performs favorite arias from some of her signature roles, and in special collaboration with the Glimmerglass Festival, is joined by friends from the Festival's Young Artists Program for highlights from their upcoming season. Following the concert, Cambridge talks with the Young Artists about their training and career paths. Tickets $20. View here for one month.
** 7:30 pm ET: Met Opera Streams presents Strauss's Elektra. Starring Nina Stemme, Adrianne Pieczonka, Waltraud Meier, and Eric Owens, conducted by Esa-Pekka Salonen. Production by Patrice Chéreau. From April 30, 2016. View here and for 24 hours.
7:30 pm ET: Chamber Music Society of Lincoln Center presents Inside Chamber Music: Fauré's Trio in D minor. Bruce Adolphe is joined by CMS artists to examine Fauré's Trio in D minor for Piano, Violin, and Cello, Op. 120. Premiered in honor of the composer's 78th birthday, the D minor Piano Trio is a remarkable example of late-style musical thinking: economical and precise, elegant and poised, traditional yet deeply personal. Tickets $15. View here and on demand for one week.
7:30 pm ET: SalonEra presents La Folia. SalonEra caps off its spring season with a party episode featuring soprano Sherezade Panthaki, countertenor Reginald Mobley, and lutenist Arash Noori, and remote collaborations featuring Maya Kherani, Shelby Yamin, Maria Romero, Karin Cuellar, Gail Hernandez-Rosa, Daphna Mor, Mélisande Corriveau, Rebecca Reed, Eric Milnes, and Mark Edwards. Music is by Monteverdi, Corelli, Purcell, Marais, Boismortier, and others. View here.
Tuesday, May 4
12 pm ET: Dallas Symphony Orchestra presents Next Stage: Augustin Hadelich. Gemma New conducts the DSO with violinist Augustin Hadelich in Tchaikovsky's Violin Concerto and Stravinsky's Pulcinella Suite. Tickets $10. View here until May 31.
1 pm ET: Wiener Staatsoper presents Tchaikovsky's Swan Lake. Choreography: Rudolf Nurejev, conductor: Alexander Ingram. With Olga Esina, Vladimir Shishov, Eno Peci, SolistInnen, Corps de ballet, and Jugendkompanie des Wiener Staatsballetts. Production from March 2014. Register for free and view here.
2 pm ET: Royal Liverpool Philharmonic presents Petrenko conducts Poulenc, Gerhard & Falla. Vasily Petrenko conducts Poulenc's Sinfonietta, Gerhard's Alegrías Suite from the ballet Divertissement Flamenco, and Falla's El amor brujo (Ballet Suite). The concert will be preceded by a live pre-concert talk on Zoom and a post-concert Zoom Q&A with musicians and conductor in a sort of post-match analysis. Tickets £10 and view here for 30 days. LIVE
2 pm ET: Boosey & Hawkes presents Reimagining Opera as Film During the Pandemic. When the pandemic hit, creators and producers learned to pivot from a traditionally live medium to visually dynamic, made-for-film productions of stage works with sets, soundtrack recording sessions, and directors. Boosey & Hawkes panel discussion explores re-envisioning the production process for film and discovering new creative possibilities for the art form. Panelists include composer David T. Little, whose Soldier Songs was turned into a film for the Opera Philadelphia Channel; Angélica Negrón, composer of The Island We Made featuring Sasha Velour and an electronic music score; Sarah Williams, Director of New Works and Creative Producer at Opera Philadelphia; and Beth Morrison, creative producer of cutting-edge opera projects and host for the discussion. Register and view here.
6 pm ET: National Sawdust presents Music, Decolonization & Activism. Native American musical traditions are as profound as they are influential, yet they are often overlooked in official historical narratives. Raven Chacon has bridged his musical practice with a concrete activism mission that challenges established structures and ideas, creating disruptive Noise music and art installations with the Native American art collective Post Commodity. Hosted by Martha Redbone. View here.
7 pm ET: Buffalo Philharmonic Orchestra presents Nothing but the Blues. Much popular music of the past 100 years has Blues at its heart and soul. The BPO and vocalist Shayna Steele pay tribute to the musical legends who sang their way into history including Bessie Smith, Billie Holiday, Ma Rainey, and Louis Armstrong. Tickets $10. View here until June 3.
7:30 pm ET: Nightly Met Opera Streams presents Handel's Rodelinda. Starring Renée Fleming, Stephanie Blythe, Andreas Scholl, Iestyn Davies, Joseph Kaiser, and Shenyang, conducted by Harry Bicket. Production by Stephen Wadsworth. From December 3, 2011. View here and for 24 hours.
7:30 pm ET: Ensemble Music Society of Indianapolis May Music Festival presents Gentle Giant: Morton Feldman. The Horszowski Trio appears at the Glick Indiana History Center in a performance of Morton Feldman's rarely performed 80-minute Trio (1980). Musicologist Dr. Nicholas Johnson introduces Feldman and his work here. Tickets $15. View here. LIVE
Wednesday, May 5
12 pm ET: Kronberg Academy presents Kirill Gerstein. Actor/director/author Simon Callow returns to the forum to discuss Orson Welles: The Genius Who Failed. Callow says: "At 26, Welles made Citizen Kane, his first film: he wrote it, he produced it, he directed it, he starred in it. It was immediately and universally acclaimed as the greatest film ever made. 44 years later, he died, having completed only ten more films, none of them commercially successful. What happened? Welles was one of the great personalities of the 20th century and one of the most intrepid of artistic explorers, whose oeuvre is only now fully coming into focus." Register here for the free Zoom seminar. LIVE
1 pm ET: Wiener Staatsoper presents Grieg's Peer Gynt. Choreography: Edward Clug, conductor: Simon Hewett. With Jakob Feyferlik, Alice Firenze, Eno Peci, Zsolt Török, SolistInnen, and Corps de ballet des Wiener Staatsballetts. Production from December 2018. Register for free and view here.
** 1 pm ET: Royal Stockholm Philharmonic presents Lied Concert with Dorothea Röschmann. The German soprano and pianist Magnus Svensson perform Schumann's Gedichte der Königin Maria Stuart, songs from Des Knaben Wunderhorn by Mahler, a selection of Wolf's Mörike Lieder, Berg's Seven Early Songs, Wolf's Mignon I, II & III from Gedichte von Goethe. View here and on demand.
2 pm ET: IDAGIO presents Classical (R)evolution with Rachel. Join soprano Rachel Fenlon as she explores what breaking the rules, embracing uncertainty, and thinking "outside the box" does for classical music-making. In this episode: mezzo-soprano Magdalena Kožená. View here. LIVE
3 pm ET: London Philharmonic presents Spring Storms & Summer Nights. Filmed without audience on April 9, 2021, Maxim Emelyanychev conducts Berlioz's Les nuits d'été, with soprano Miah Persson, and Schumann's Symphony No. 4. View here for seven days.
6 pm ET: Philadelphia Chamber Music Society presents Francesca dePasquale. The violinist combines Mozart's Six Variations for Violin and Piano, K. 360 with a suite of three world premieres. Based on Pablo Neruda's book of poetry, On the Blue Shore of Silence will be paired with visual art by Johanna Andruchovici and Electronics by composers Gity Razaz, Gloria Justen, and Sayo Kosugi. View here for 3 days. LIVE
** 7 pm ET: New York City Ballet presents Spring Gala. Sofia Coppola directs a film shot on location at the David H. Koch Theater with cinematographer Philippe Le Sourd. Coppola's film will feature members of the Company performing a world premiere from Resident Choreographer and Artistic Advisor Justin Peck featuring NYCB Principal Dancer Anthony Huxley set to Barber's Adagio for Strings, excerpts from three works by Balanchine, and a solo from Jerome Robbins's Dances at a Gathering, featuring NYCB Principal Dancer Gonzalo Garcia. The musical soundtrack will be performed under the direction of NYCB Music Director Andrew Litton. View here for two weeks.
7 pm ET: Boulder Philharmonic presents Beethoven & Frequent Flyers. George Walker's Lyric for Strings is elegiac and consoling, the perfect for the current moment. Also on the program, composer Korine Fujiwara's story of a trailblazing and inspirational female artist, Camille Claudel, is brought to life by string orchestra with the dancers at Frequent Flyers Aerial Dance. The evening concludes with Beethoven's Pastoral Symphony, presented in a version for string sextet by Beethoven's contemporary, M.G. Fischer. Michael Butterman conducts. Tickets $40. View here until May 8. LIVE
** 7:30 pm ET: Nightly Met Opera Streams presents Thomas's Hamlet. Starring Marlis Petersen, Jennifer Larmore, Simon Keenlyside, and James Morris, conducted by Louis Langrée. Production by Patrice Caurier & Moshe Leiser. From March 27, 2010. View here and for 24 hours.
7:30 pm ET: 92nd St Y presents Brandon Patrick George & Bryan Wagorn. The flutist and pianist couple works by Schubert, Carl Reinecke and Lili Boulanger with William Grant Still's impressionistic Pastorela, and award-winning flutist and composer Valerie Coleman's tone poem Wish Sonatine, depicting the historic Middle Passage journey across the Atlantic by enslaved Africans. Tickets $20. View here.
7:30 pm ET: Ensemble Music Society of Indianapolis May Music Festival presents Beethoven & Zwilich. The Horszowski Trio and the Ying Quartet appear at the Glick Indiana History Center in performances of Beethoven's Piano Trio, Op. 97, Archduke and Ellen Taaffe Zwilich's Septet for Piano Trio and String Quartet. Tickets $15. View here. LIVE
7:30 pm ET: Celebrity Series of Boston presents Verónica Robles Cinco de Mayo Celebration. Recorded at The Calderwood Pavilion at the BCA, Verónica Robles and her all-female mariachi band celebrate Mexico's national holiday commemorating the nation's victory over the French at Puebla in 1862. A lively evening of music and song from this rich Mexican tradition. View here until May 12.
8 pm ET: Baltimore Symphony Orchestra presents BSO Sessions: Pops With A Swing. Vibraphonist Warren Wolf and pianist and composer Alex Brown join the BSO for swinging jazz music. Brown's original composition The Old Line is followed by the sustained expressiveness of Chick Corea's Lyric Suite for Sextet. Interspersed throughout the program are three jazz standards, Glenn Miller's "In the Mood", a medley of George Gershwin's most recognized works, and Louis Prima's exhilarating "Sing, Sing, Sing." Tickets $10. View here and on demand.
Thursday, May 6
6:15 am ET: Royal Stockholm Philharmonic presents Lalo & Stravinsky. Ryan Bancroft conducts with violinist Clara-Jumi Kang in Lalo's Symphonie espagnole for violin and orchestra and Stravinsky's Petrouchka (1947 version). View here and on demand.
12 pm ET: The Boston Pops presents Mother's Day: Honoring Women. Keith Lockhart leads the Boston Pops in music by and about women, featuring composers Clara Schumann, Joan Tower, Carole King, and Rachel Bruerville, as well as William Grant Still, Ravel, and ABBA. Soloists include pianist Tanya Gabrielian performing the first movement of Clara Schumann's Piano Concerto, and Boston Pops violinist Ala Jojatu and her daughter, violinist Maria Jojatu, performing the final movement of Bach's Double Concerto. One week passes from $9. View here until June 5.
12 pm ET: Chicago Symphony Orchestra presents CSO Sessions Episode 19. A varied program of 20th-century music featuring two works by Prokofiev, both originally intended for ballets: a quintet, scored for the unusual combination of oboe, clarinet, violin, viola and bass, which evokes a circus setting while maintaining the composer's signature elegance and wit, plus an encore presentation of the Suite from Romeo and Juliet. Rounding out the program are a pair of rarely performed works by Willard Elliot and Leo Sowerby. View here.
1 pm ET: Wiener Staatsoper presents Verdi's Nabucco. Conductor: Marco Armiliato, director: Günter Krämer. With Plácido Domingo, Freddie De Tommaso, Riccardo Zanellato, Anna Pirozzi. Production from January 2021. Register for free and view here.
1 pm ET: IDAGIO presents Thursdays with Thomas. Join Thomas Hampson in conversation with colleagues, friends, and other major personalities of the classical music world. In this episode Thomas chats with French horn player, Sarah Willis who is a member of the Berlin Philharmonic a presenter of TV and online programs about classical music. View here. LIVE
1:15 pm ET: Midtown Concerts presents Members of the American Classical Orchestra. Ed Matthew, clarinet, Myron Lutzke, cello, and Dongsok Shin, fortepiano—three accomplished musicians from the ACO—perform two of Beethoven's most engaging chamber works. View here.
2 pm ET: London Symphony Orchestra presents Strauss, Liszt & Rota. Gianandrea Noseda conducts with clarinetist Chris Richards and bassoonist Rachel Gough in Richard Strauss's Duett-Concertino for Clarinet and Bassoon, Liszt's Symphonic Poem No. 4, Orpheus, and Nino Rota's Symphony No. 3. View here.
** 2 pm ET: Hamburg International Music Festival presents Opening Concert. Kent Nagano conducts the Philharmonisches Staatsorchester Hamburg with cellist Jan Vogler, violinist Mira Wang, and clarinetist Daniel Ottensamer in William Blank's Alisma (Triple Concerto for Violin, Cello, Clarinet, and Orchestra) and Beethoven's Symphony No. 5 in C Minor, Op. 67. View here.
2:30 pm ET: Philharmonie de Paris presents Ensemble intercontemporain. Matthias Pintscher conducts Ensemble intercontemporain in a concert of contemporary music by Olga Neuwirth, Aureliano Cattaneo, and Stefano Gervasoni. View here. LIVE
3 pm ET: San Francisco Symphony Orchestra presents Currents: Zimbabwean Musical Culture. Explore the intersection between classical music and Zimbabwean musical culture in a program curated by the Chinyakare Ensemble, with SF Symphony musicians. Tickets $15. View here and on demand.
3 pm ET: The Royal Conservatory of Music presents Music of My Life: A Conversation With… Toronto RCM's new digital series features performing artists discussing the music that inspires them, that they cannot live without, that they would take to the grave, as well as performances filmed at The Royal Conservatory's Koerner Hall. This week: musician and composer Steven Page. View here.
5 pm ET: Concert Artists Guild presents Aizuri Quartet. Aizuri Quartet present "What's Past is Prologue," performing music of the present moment that has sprung forth from the past. The program features music from the 12th and 17th centuries paired with new music by contemporary American composers, who reflect on the work of those who came before them as they push the string quartet medium towards the future. View here. LIVE
7 pm ET: The Cleveland Orchestra presents In Focus Episode 10: Style & Craft. Vinay Parameswaran conducts The Cleveland Orchestra with oboist Frank Rosenwein and pianist Carolyn Gadiel Warner in Ravel's Sonatine and Britten's Variations on a Theme of Frank Bridge. View here via TCO's streaming platform Adella.
** 7 pm ET: Kaufman Music Center presents Conrad: Tao: Ecstatic Music. The culmination of his residency, this multi-media performance re-imagines what a piano recital can be. Tao's work in the intimate setting of his home studio over the last nine months is now an immersive concert film that incorporates piano, electronics, video, and magnets. A musical and visual diary documenting Tao's work during an unusually challenging time, the program weaves together his pandemic repertoire including improvised pieces along with music by Brahms, John Adams, Jason Eckardt, and more. Tickets $15. View here.
** 7:30 pm ET: Nightly Met Opera Streams presents Bellini's Norma. Starring Sondra Radvanovsky, Joyce DiDonato, Joseph Calleja, and Matthew Rose, conducted by Carlo Rizzi. Production by Sir David McVicar. From October 7, 2017. View here and for 24 hours.
7:30 pm ET: Chamber Music Society of Lincoln Center presents Ida Kavafian. Archival performances of the violist and CMS artist performing Beethoven's Serenade in D for Flute, Violin, and Viola, Op. 25 and Dohnányi's Quintet No. 1 in C minor for Piano, Two Violins, Viola, and Cello, Op. 1. View here and on demand for one week.
7:30 pm ET: Ensemble Music Society of Indianapolis May Music Festival presents Beethoven. The Ying Quartet appears at the Glick Indiana History Center in a performance of Beethoven's String Quartet in C, Op. 59, No. 3 Razumovsky and String Quartet in C-sharp Minor, Op. 131. Tickets $15. View here. LIVE
7:30 pm ET: Rochester Philharmonic Orchestra presents Mahler 4. Based on a collection of German folk poetry, Mahler's Fourth Symphony takes its inspiration from a single song of a child's vision of Heaven. Music Director Andreas Delfs conducts K. Simon's chamber arrangement. Tickets $25. View here until June 20.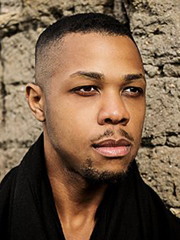 **8 pm ET: The Philadelphia Orchestra presents "Fire, Hope & Truth." Yannick Nézet-Séguin conducts with bass-baritone Davóne Tines in an evening exploring themes that are still relevant today. Tines performs "You Want the Truth, but You Don't Want to Know" from Anthony Davis's opera X: The Life and Times of Malcolm X as well as "Vigil," both a work of art and a call to action co-written by Tines and Igée Dieudonné, and dedicated to the memory of Breonna Taylor. John Adams's "Shake the Heavens" from his Nativity oratorio El Niño lives up to the title and speaks to our times. Mozart's Symphony No. 25 completes the program and there will be a post-concert conversation. View here and on demand until May 13. LIVE
8 pm ET: New Camerata Opera presents The Brooklyn Job. The virtual world premiere of an interactive museum heist written and directed by New York comedian Sarah Morgan Ashey. Under the music direction of Dan Franklin Smith, the narrative is set to wide-ranging repertoire selections performed by a cast of ten singers. On-location shoots, professionally recorded audio, and live performance elements converge with audience polls to create a unique story. Guests (in the NYC metropolitan area) can enhance their at-home experience by opting into cocktail kits and themed party flavors. Tickets $40. View here. LIVE
** 8 pm ET: Roulette presents Dark Days: Karl Larson plays Scott Wollschleger. Pianist Karl Larson performs a concert celebrating the release of Dark Days, a new album of solo piano music by Scott Wollschleger. Featuring the same ten pieces as the album, Larson's performance highlights the most intimate works from Wollschleger's expansive solo piano repertoire, including the world premiere of Brontal No. 11: I-80 (2021), a brief snapshot of a dream of driving west. View here.
** 8 pm ET: Tippet Rise Art Center presents JACK Quartet. Recorded August 2019, the JACK Quartet performs an all-John Luther Adams program comprising The Wind in High Places, Murmurs in a Chromatic Field, and Lines Made by Walking. View here.
8:30 pm ET: Mark Morris Dance Group presents Live from Brooklyn. MMDG concludes its digital season with two shows live from the stage at BRIC House in downtown Brooklyn marking their return to the stage and featuring dancers performing rarely seen works from the early years of the Dance Group. Works includes Jealousy (with music by Handel), Three Preludes (set to Gershwin's Preludes for Piano), and Fugue (set to Fugue in C Minor K. 426 by Mozart). Additionally, the event will include Tempus Perfectum, a new work by Morris set to Brahms's Sixteen Waltzes Op. 39 performed by MMDG Music Director Colin Fowler. The performances will be directed by Barbara Willis Sweete. Tickets $25. View here and repeated May 7 at 2 pm ET. LIVE
** 10 pm ET: Cal Performances presents Julia Wolfe's Steel Hammer. A new film featuring the oratorio by Bang on a Can co-founder Julia Wolfe. Steel Hammer is a meditation on over 200 versions of the "John Henry" folk ballad. Wolfe draws upon these extreme variations, fragmenting and weaving the contradictory versions of the ballad that have circulated since the late 1800s into a new whole in order to tell "the story of the story". The Bang on a Can All-Stars add a slew of instruments—including mountain dulcimer, wooden bones, banjo, harmonicas, and body percussion—to their usual line up as well as a trio of female voices. Tickets $15. View here until August 4.
10 pm ET: Pacific Symphony presents Lark Ascending. Carl St.Clair conducts the Pacific Symphony with violinist Anne Akiko Meyers in Ralph Vaughan Williams's The Lark Ascending with an encore performance of "Somewhere Over the Rainbow". Captured on March 31, 2021. View here until June 4.
10:30 pm ET: Seattle Symphony presents Handel, Vivaldi & Dvorák. Seattle Symphony musicians are joined by resident organist Joseph Adam on Benaroya Hall's Watjen Concert Organ for Handel's Organ Concerto in F, The Cuckoo and the Nightingale. A pair of cellos take a turn in the spotlight with Vivaldi's Concerto for Two Cellos. And the strings are showcased in Dvorák's Serenade for Strings. View here.
Friday, May 7
1 pm ET: Wiener Staatsoper presents Adam's Giselle. Choreography: Elena Tschernischova, conductor: Valery Ovsyanikov. With Nina Poláková, Masayu Kimoto, Andrey Kaydanovskiy, Rebecca Horner, SolistInnen, and Corps de ballet des Wiener Staatsballetts. Production from September 2017. Register for free and view here.
1 pm ET: OperaVision presents Puccini's Tosca. In the Royal Swedish Opera concert performance, the tragic destinies of opera singer and lover are told through music that is as dramatic and brutal as it is dazzlingly beautiful. The title role is performed by the Swedish soprano Malin Byström with Daniel Johansson as Cavaradossi and Lukasz Golinski as Scarpia. Recorded in February 2021. The new concert presentation is based on the 2004 stage production from the same house. View here for six months.
2 pm ET: Concertgebouworkest presents Elim Chan conducts Tchaikovsky. A recording of the Opening Night 2019 concert led by conductor Elim Chan. It features Simone Lamsma making a solo appearance in Tchaikovsky's Violin Concerto, followed by the same composer's Romeo and Juliet Fantasy Overture and excerpts from his ballet Swan Lake. View here.
2 pm ET: DG Stage presents Kissin at Verbier. Filmed at the 2019 Verbier Festival, the pianist performs three of Beethoven's most imposing sonatas: the Pathétique, full of drama and turbulence; The Tempest, his only sonata in the melancholy key of D minor; and the brilliant Waldstein. The Eroica Variations open with the bassline of the theme later used in the Eroica Symphony. Kissin rounds off his program with a smaller-scale set of variations whose theme became the "Turkish March" in The Ruins of Athens and two contrasting bagatelles from his Op.33 set. Tickets Euro 9.90. View here until May 9.
2 pm ET: Hamburg International Music Festival presents Tchaikovsky & Nielsen. Paavo Järvi conducts the NDR Elbphilharmonie Orchester in Tchaikovsky's Serenade for Strings in C, Op. 48 and Nielsen's Symphony No. 2, The Four Temperaments. View here.
** 2:30 pm ET: Philharmonia Orchestra presents Enigma Variations. Sir John Eliot Gardiner conducts the Philharmonia with mezzo-soprano Alice Coote in Tippett's Fantasia Concertante on a Theme of Corelli, Britten's Phaedra, and Elgar's Enigma Variations. Tickets £12. View here for 30 days.
3 pm ET: University of Washington's Meany Center presents So Percussion. In this video presentation, So Percussion performs works by Angelica Negron, Vijay Iyer, and Caroline Shaw (Narrow Sea (mvts. 3, 4 and 5), with Dawn Upshaw and pianist Gilbert Kalish). View here until May 14.
5:30 pm ET: American Symphony Orchestra presents Strike Force. Live from 34th Street Herald Square Plaza, a percussion ensemble combining Afro-Cuban Batá drumming and poetry with the sounds of contemporary chamber percussion, featuring Imani Winds oboist Toyin Spellman-Diaz in compositions by percussionist and composer Javier Diaz. View here. LIVE
7 pm ET: Mannes Sounds Festival presents A Musical Journey through American History Part IV. The last of four concerts that represent a Musical Journey through American History featuring works by Jessie Montgomery, Tanner Porter, Ledah Finck, Lee Hyla, Kenji Bunch, and John Luther Adams, performed by the Bergamot Quartet, the inaugural Cuker and Stern Graduate String Quartet in Residence at Mannes. View here.
**7:30 pm ET: Nightly Met Opera Streams presents Berg's Wozzeck. Starring Elza van den Heever, Tamara Mumford, Christopher Ventris, Gerhard Siegel, Andrew Staples, Peter Mattei, and Christian Van Horn, conducted by Yannick Nézet-Séguin. Production by William Kentridge. From January 11, 2020. View here and for 24 hours.
7:30 pm ET: Detroit Symphony Orchestra presents Jader: Haydn's London Symphony. Music Director Jader Bignamini leads the DSO in a program featuring two works by Austrian composers that found their inspiration far from home. Schubert composed two overtures "In the Italian Style" as he looked to evoke the music of Rossini, while Haydn's final symphony was the culmination of a set of twelve written for his travels to London. Tickets $12. View here. LIVE
7:30 pm Fletcher Opera presents A French Opera Double Bill. Fletcher Opera at UNCSA performs Sophie Arnould by Gabriel Pierné and L'heure espagnole (The Spanish Hour) by Maurice Ravel, works selected to accommodate COVID-safe performance protocols adopted by professional opera companies. The performance will be livestreamed from the Stevens Center. Steven LaCosse directs with musical direction by James Allbritten. View here and repeated on May 9 at 2 pm ET. LIVE
8 pm ET: Louisiana Philharmonic presents Orpheum Sessions. Lina González-Granados conducts the LPO in Caroline Shaw's Entre' Act, Ravel's Le Tombeau de Couperin, and Louise Farrenc's Symphony No. 3 Op. 32 in G minor. View here.
8 pm ET: Washington Performing Arts presents Alisa Weilerstein. Performing at the Kennedy Center Terrace Theater, cellist Alisa Weilerstein gives a recital that showcases both the sonic range of the cello and her own mastery of the instrument, in solo works including Bach's Suite No. 3, Kodály's technically daunting solo sonata, and music by Britten and Golijov. Tickets $20. View here until May 13.
8 pm ET: Dallas Opera presents Viva Opera! Starring mezzo-soprano Joyce DiDonato, soprano Ailyn Pérez, countertenor John Holiday, and baritone Lucas Meacham, in selections from The Barber of Seville, Great Scott, and in recital. Register and view here until June 4.
8 pm ET: LA Opera presents Signature Recital: Christine Goerke. Filmed at the Art Factory (Paterson, New Jersey), the soprano is joined by pianist Craig Terry for a program of Handel, Brahms, and Strauss, Italian art songs, classic show tunes, and other surprises including Carrie Jacobs-Bond's witty cycle of (very!) short pieces, Half-Minute Songs. Tickets $45 for the series of five recitals. View here until July 1.
8 pm ET: UChicago presents Seth Parker Woods. A repeat of a performance previously streamed on February 26-28, 2021. Cellist and University of Chicago artist-in-residence Seth Parker Woods showcases the architecture and creative spaces of UChicago's campus through the music of Fredrick Gifford, Nathalie Joachim, Monty Adkins, and Alvin Singleton. Woods reflects on the unabashed celebration of identities, acts of translation, the Great Migration, and the embodied Black and Brown experience in America. Tickets $15. View here until May 9.
8 pm ET: Duke Performances presents Pavel Haas Quartet. The Czech string quartet performs Beethoven's String Quartet in F Minor, Op. 95, No. 11, Serioso and Martinu's String Quartet No. 7, H. 314, Concerto da camera. Tickets $10. View here until May 10.
9:30 pm ET: Los Angeles Chamber Orchestra presents Beyond the Horizon. Music Director Jaime Martín and Director and Designer James Darrah's digital series celebrates collaboration in an age of isolation through classical music performances set to images and art created and processed in a first-of-its-kind digital studio at Wilhardt + Naud. The creative and collaborative interweaving of classical music with elements of social justice, language, and improvisation has made Jessie Montgomery one of America's most relevant and sought-after composers. This episode is the second of two curated by Montgomery. In Beyong the Horizon, she is working directly with episode director Isabel Leonard to craft an original work of video art incorporating the composer's eclectic program with cinematic footage of the orchestra. Mezzo-soprano Leonard is making her directorial debut. View here.
10 pm ET: Seattle Opera presents Karen Vuong in Recital. Following her Seattle Opera debut in Flight, soprano Karen Vuong is joined by pianist David McDade for a program of French and German art song including selections by Debussy, Duparc, and Richard Strauss. View here until May 27.
10:30 pm ET: University of Oregon presents Holes in the Sky. Pianist Lara Downes presents a webinar previewing her 2022 Oregon Bach Festival recital, titled "Holes in the Sky." Devised as a project that celebrates the power of female creativity and the women who inspire her, the program features newly discovered works by Florence Price, new works from contemporary composers Julia Adolphe, Clarice Assad, Angélica Negrón, Paola Prestini, Elena Ruehr, and Marika Takeuchi, as well as original arrangements of songs by Billie Holiday, Abbey Lincoln, Joni Mitchell, and Nina Simone. Register and view here.
Saturday, May 8
** 1 pm ET: Wiener Staatsoper presents Tchaikovsky's Eugene Onegin. Conductor: Tomás Hanus, director: Dmitri Tcherniakov. With Andrè Schuen, Nicole Car, Bogdan Volkov, Anna Goryachova, and Dimitry Ivashchenko. Production from October 2020. Register for free and view here.
** 1 pm ET: Berliner Philharmoniker Digital Concert Hall presents Tabea Zimmermann. As artist in residence, Tabea Zimmermann appears in two capacities: together with Noah Bendix-Balgley, first concertmaster of the Berliner Philharmoniker, she is the violist in Mozart's Sinfonia concertante. She also conducts Brahms's Second Serenade and two octet movements by Shostakovich with the scholarship holders of the Karajan Academy. Tickets EUR 9.90. View here. LIVE
** 1 pm ET: Met Stars Live presents Wagnerians in Concert. Christine Goerke, Elza van den Heever, Andreas Schager, and Michael Volle, with piano accompaniment by Craig Terry, perform arias and duets from Wagner's Der Fliegende Holländer, Lohengrin, Parsifal, Das Rheingold, Tannhäuser, and Die Walküre, as well as songs by Richard Strauss. Also on the program is Wagner's Wesendonck Lieder and the final scene from Strauss's Die Frau ohne Schatten, with both selections featuring all four artists. The recital is filmed in the grand foyer of the Hessisches Staatstheater in Wiesbaden, built in Baroque revival style in 1894. Tickets $20. View here for 14 days. LIVE
** 2 pm ET: Hamburg International Music Festival presents Death & the Maiden. Violinist Patricia Kopatchinskaja leads Camerata Bern in a program that includes August Nörmiger's Toden Tanz, movements from Schubert's String Quartet in D Minor, D 810 Death and the Maiden, John Dowland's "Pavane" from Lachrimæ or Seaven Teares, and music by Gesualdo and Kurtág. View here.
3 pm ET: Spivey Hall presents Pavel Haas Quartet & Boris Giltburg. A concert featuring the Czech string quartet and Moscow-born Israeli pianist. Program TBA. Tickets $15. View here for 48 hours.
5 pm ET: Paracademia presents The Atterbury House Sessions. Violinist Lara St. John curates a series of chamber music concerts celebrating the 150th anniversary of New York's iconic Atterbury House. This week, the Brentano Quartet perform Haydn's String Quartet Op. 20 No. 5 and Mendelssohn's String Quartet Op. 80. View here.
6:30 pm ET: South Bend Symphony Orchestra presents Beethoven's Eighth. Program: Mason's Reflections on a Memorial, Mozart's Violin Concerto No.3 in G, K.216 with soloist Brendan Shea, and Beethoven's Symphony No. 8 in F. View here.
7:30 pm ET: Nightly Met Opera Streams presents Puccini's Madama Butterfly. Starring Patricia Racette, Maria Zifchak, Marcello Giordani, and Dwayne Croft, conducted by Patrick Summers. Production by Anthony Minghella. From March 7, 2009. View here and for 24 hours.
7:30 pm ET: Peoples' Symphony Concerts presents Dover Quartet. The quartet performs the second instalment of its Beethoven Cycle with the String Quartet No. 4 in C Minor, Op. 18, No. 4, String Quartet No. 11 in F Minor, Op. 95, Serioso, and String Quartet No. 12 in E-flat, Op.127. Tickets $50 for five concerts. View here.
7:30 pm ET: Detroit Symphony Orchestra presents Jader & Midori. Artist, activist, and educator Midori joins DSO Music Director Jader Bignamini to perform Mendelssohn's Violin Concerto. Tickets $12. View here for two weeks. LIVE
7:30 pm ET: New World Symphony presents Michael Tilson Thomas Conducts. MTT returns to the New World Center podium to join NWS Fellows in celebrating the composers who established the American sound. NWS alumnus trumpeter Billy Hunter plays Copland's Quiet City, on a program with William Grant Still's Patterns, Charles Ives's Three Places in New England, and works by Nancarrow and Ruggles. Tickets $25. View here.
7:30 pm ET: Charlotte Symphony presents Mozart & Haydn. Mozart composed his Divertimento in F after a trip to Milan. Delightful and witty, the work is full of Italian charm. Haydn's Symphony No. 64 (subtitled Tempora mutantur, or "Times Changed") is scored for an unusually sparse ensemble but packed with musical grace. Christopher Warren-Green conducts. Tickets $20. View here until May 15.
8 pm ET: A Far Cry presents Ain't I a Woman? A concert calling on the deep well of ingenuity, wisdom, and grit of women across time and around the globe. Program: Hildegard von Bingen's Alma Redemptoris Mater, Meredith Monk's Nightfall, Reena Esmail's Teen Murti, Jessie Montgomery's Strum, and Teresa Carreño's Serenade for Strings in E-flat. View here.
8 pm ET: New Camerata Opera presents The Brooklyn Job. An interactive museum heist written and directed by New York comedian Sarah Morgan Ashey. Under the music direction of Dan Franklin Smith, the narrative is set to wide-ranging repertoire selections performed by a cast of ten singers. On-location shoots, professionally recorded audio, and live performance elements converge with audience polls to create a unique story. Guests (in the NYC metropolitan area) can enhance their at-home viewing experience by opting into cocktail kits and themed party flavors. Tickets $40. View here. LIVE
8 pm ET: Chamber Music Detroit presents Gavilán Brothers. Violinist Ilmar Gavilán and pianist Aldo López-Gavilán are at the Flagstar Strand Theatre in Pontiac for a performance of Aldo's genre-defying music rooted in classical, Latin jazz and Afro-Cuban traditions. Before the concert, meet Aldo and Ilmar by watching Los Hermanos—The Brothers on May 6, including a live post-film conversation featuring the Gavilán Brothers and the filmmakers. The film is available on-demand through May 9. Tickets $15. View here until May 15.
8 pm ET: Duke Performances presents Zakir Hussain & Masters of Percussion. The tabla maestro is joined by his Masters of Percussion project, featuring a stage full of collaborators from diverse South Asian traditions and stretching the boundaries of musical imagination through rarely heard rhythms and melodies. Tickets $10. View here for 72 hours.
8 pm ET: Caramoor presents Catherine Russell. Presented in collaboration with Jazz at Lincoln Center, Russell performs familiar favorites and forgotten gems alike. Tickets from $15. View here.
8:30 pm ET: Milwaukee Symphony Orchestra presents Storm & Drive. Ken-David Masur leads the orchestra in Stamitz's Symphony No. 4 in E-flat, Op. 3, FX Richter's Symphony in C minor, No. 13, WF Bach's Sinfonia in D minor, CPE Bach's Symphony, Wq 183, No. 3 in F, and Mozart's Symphony No. 20 in D. View here.
9 pm ET: St Paul Chamber Orchestra presents Bach, Cuong, Frank & Mozart. Bach's Brandenburg Concerto No. 3, opens the program followed by a world premiere of Circling Back, for Oboe and Cello by composer Viet Cuong. Gabriela Lena Frank's string quartet Leyendas: An Andean Walkabout blends cultural and musical traditions, evoking Andean and Incan imagery. Horn player Matthew Wilson and principal horn James Ferree play alongside their fellow SPCO musicians in Mozart's Divertimento for two horns and string quintet. Register and view here.
9 pm ET: Houston Symphony presents Mozart + Piazzolla's Four Seasons. Concertmaster Yoonshin Song leads Piazzolla's tango-infused response to Vivaldi's Four Seasons, and the Symphony's Jonathan Fischer, Mark Nuccio, Rian Craypo, and William VerMeulen are featured in Mozart's Sinfonia Concertante in E-flat. Gabriela Lena Frank's Escaramuza (Skirmish), inspired by the dance music of Andean Peru, and majestic music of Gabrieli, spotlighting the Symphony's brass section, complete the program. Andrés Orozco-Estrada conducts. Tickets $20. View here. LIVE
Sunday, May 9
11 am ET: IDAGIO Global Concert Hall presents Bach's St John Passion. From Symphony Hall, Birmingham, Jeffrey Skidmore conducts Ex Cathedra in Bach's St John Passion. The concert recreates elements of the Good Friday liturgy as Bach knew it, including the Jacob Handl motet Bach performed. There is a motet commissioned by Ex Cathedra from Alec Roth, as well as chorale preludes and organ improvisations. Viewers are invited to sing along with the hymns. Tickets from $13. View here until June 6.
** 11 am ET: Metropolitan Opera presents National Council Auditions final rounds. The 23 opera singers who have won regional auditions around the U.S. compete in the semifinal of the Metropolitan Opera National Council Auditions. Because of the pandemic, this year's competition has been virtual, so the Met has decided to open the semifinals and finals via livestream. The competition will determine the finalists who will advance to the Grand Finals Concert, which will be streamed, also open to the public, on Sunday, May 16, at 3pm ET. Register and view here.
12 pm ET: Virtual Circle presents Voices of the German Resistance. Vocal ensemble SANSARA and The White Rose Project feature works by composers including J.S. Bach, William Byrd, Piers Kennedy and Philip Moore. In 1943 five students and a lecturer at the University of Munich were executed. They had been members of The White Rose, a clandestine group that distributed pamphlets calling on Germans to resist Hitler. Dr Alexandra Lloyd (University of Oxford) in conversation with Tom Herring (Artistic Director, SANSARA), will introduce the story followed by the concert recorded on February 22, 2020, marking the 77th anniversary of the first White Rose trials and executions, and SANSARA's last live performance before lockdown. Tickets £5. View here and repeated Monday May 10 at 1 pm and 2 pm ET.
1 pm ET: Wiener Staatsoper presents Strauss's Der Rosenkavalier. Conductor: Philippe Jordan, director: Otto Schenk. With Martina Serafin, Daniela Sindram, Günther Groissböck, Erin Morley, and Jochen Schmeckenbecher. Production from December 2020. Register for free and view here.
1 pm ET: Houston Chamber Choir presents A Time to Draw Closer. HCC's season finale reflects on how recent experiences have shown us how important we are to each other and how much we rely on the arts to lift our spirits and enrich our lives. The concert includes the world premiere of a commissioned work by Houston composer Mark Buller. View here and on demand.
2 pm ET: National Philharmonic presents In Memoriam: Hailstork, Hamer & Strauss. Piotr Gajewski conducts Adolphus Hailstork's Essay for Strings, Janice Hamer's For the Uprooted, and Richard Strauss's Metamorphosen, Study for 23 Solo Strings. View here.
3 pm ET: The Cliburn presents Cliburn Masterpiece: Mendelssohn's Fantasy in F-sharp Minor. An exploration of Mendelssohn's Fantasy in F-sharp Minor, Op. 28, Scottish Sonata featuring Dasol Kim, 2017 jury discretionary award. View here and on demand.
** 3 pm ET: Live from the Barbican presents Mahler's Das Lied von der Erde. Mezzo-soprano Magdalena Kozená and tenor Andrew Staples join the London Symphony Orchestra and Sir Simon Rattle, who give their first performance here in over a year. Tickets £12.50. View here.
4 pm ET: Our Concerts Live presents Concertos from the Inside: Week 18: The Four Seasons. In a 24-part series, Rachel Barton Pine performs the entire solo violin part of the greatest violin concertos unaccompanied and shares her perspective on each, explaining how she prepares and how her performance connects to the work's historical and musical context. The series is geared towards career violinists, advanced students, violin teachers, and violin aficionados. Tickets $20. Register and view here.
** 7:30 pm ET: Met Opera Streams presents Handel's Agrippina. Starring Brenda Rae, Joyce DiDonato, Kate Lindsey, Iestyn Davies, Duncan Rock, and Matthew Rose, conducted by Harry Bicket. Production by Sir David McVicar. From February 29, 2020. View here and for 24 hours.
Monday, May 10
1 pm ET: Wiener Staatsoper presents Verdi's Nabucco. Conductor: Marco Armiliato, director: Günter Krämer. With Plácido Domingo, Freddie De Tommaso, Riccardo Zanellato, Anna Pirozzi. Production from January 2021. Register for free and view here.
** 8 am ET: Wigmore Hall presents Timothy Ridout & Tom Poster. 2019 New Generation Artist Timothy Ridout joins Tom Poster from Wigmore Hall's Associate Artists, the Kaleidoscope Chamber Collective, to bring the world première of Kurt Schwertsik's Haydn lived in Eisenstadt, written especially for this concert. This will be performed between two Brahms viola sonatas which were originally written for clarinet. Register, view here and on demand for 30 days. LIVE
2 pm ET: Hamburg International Music Festival presents Ensemble Resonanz. Riccardo Minasi conducts Ensemble Resonanz with organist Iveta Apkalna in Poulenc's Organ Concerto in G minor FP 93, Bach's Organ Concerto in D, and Mozart's Symphony in D, KV 425 Linz. View here.
5:30 pm ET: American Symphony Orchestra presents ASO Salutes NYC/USA, Jazz Ensemble. Live from Bryant Park Fountain Terrace, a jazz ensemble salutes U.S. healthcare workers who have made it possible for New Yorkers to experience live music once again. The program, including works by Gershwin, Bernstein, Ellington, and Chick Corea, among others, celebrates composers who have defined the sound of this vibrant city. View here. LIVE
6:30 pm ET: Orchestra of St. Luke's presents Gabriela & Johannes. Brahms's String Quintet No. 1 is one of the composers more adventurous chamber works. In Gabriela Lena Frank's piece for string quartet, Leyendas: An Andean Walkabout, the composer mixes elements of western classical and Andean folk traditions, "drawing inspiration from the idea of mestizaje as envisioned by the Peruvian writer Jose María Arguedas, wherein cultures co-exist without the subjugation of one by the other." Suggested donation $40. View here.
7 pm ET: New Jersey PAC presents Broadway by the Year: The Kander & Ebb Years. The Town Hall's Broadway by the Year series goes virtual featuring the sophisticated, provocative songs of John Kander and Fred Ebb from musicals such as Flora, The Red Menace, Chicago, Cabaret, Steel Pier, Woman of the Year, Kiss of the Spider Woman, and The Rink. Starring Danny Gardner, Ute Lemper, Tony Yazbeck, Beth Leavel, and Natascia Diaz. Created, written, and hosted by Scott Siegel. Tickets $30. View here until May 12.
7:30 pm ET: Met Opera Streams presents Puccini's la Bohème. Starring Teresa Stratas, Renata Scotto, José Carreras, Richard Stilwell, and James Morris, conducted by James Levine. Production by Franco Zeffirelli. From January 16, 1982. View here and for 24 hours.
7:30 pm ET: Chamber Music Society of Lincoln Center presents Composers in Focus: Joan Tower. Composer, performer, conductor and educator Joan Tower talks with violist Paul Neubauer and bassoonist Peter Kolkay about motivation, influences, and inspiration over the course of her career, spanning more than 50 years. She also discusses in some detail three of her works: Simply Purple for Viola (2008), Purple Rush for Viola, and Red Maple for Bassoon, Two Violins, Viola, and Cello (2013). Excerpts of the solo viola pieces are performed by Neubauer; the ensemble for Red Maple is Kolkay, bassoon, and the Calidore String Quartet. Tickets $15. View here and on demand for one week.
Artists and Organizations Offering Free Content
The following are all accessible during the coronavirus pandemic:
Academy of Ancient Music
The most listened-to period instrument ensemble, directed by Richard Egarr, has made a number of streams available on its website. Guest artists include Louise Alder, soprano, Nicola Benedetti, violin, Mary Bevan, soprano, David Blackadder, trumpet, Iestyn Davies, countertenor, Tim Mead, countertenor, Christopher Purvis, bass, and Tenebrae, directed by Nigel Short. Explore here.
Afro-Diasporic Opera Forum
The International Contemporary Ensemble, in partnership with Opera Omaha and FringeArts, presents the Afro-Diasporic Opera Forum online from May 26-28, 2021. The Forum is a free, three-day series of online events to celebrate, share, and reflect on four operas that have had a major impact on the organization and collaborators. They include: George Lewis's Afterword (2015), Tyshawn Sorey's Perle Noire: Meditations for Joséphine Baker (2016), Pauline Oliveros and IONE's The Nubian Word for Flowers: A Phantom Opera (2017), and a new work-in-development, Awakening (to be premiered in 2022), by Courtney Bryan with Charlotte Brathwaite, Sharan Strange, Cauleen Smith, and Helga Davis. In order to cultivate awareness among presenters, producers, ensembles, and audiences, the Ensemble will bring these works into conversation with one another and with leading scholars in the field. Renowned musicologist Dr. Naomi André is the lead scholar and conversation partner for this three-day series featuring presenters and panelists such as Julia Bullock, IONE, George Lewis, Tyshawn Sorey, and many others. Explore here.
Alternative Classical
Humans of Classical Music is a video series in which musicians, actors, comedians, and podcasters from around the world recommend their favorite piece of classical music in one minute. A new video will go live every Thursday during 2021, starting on February 4, accompanied with a link on Spotify. Each video is free of musical jargon and is suitable for anyone interested in exploring the world of classical music. The list includes countertenor Anthony Roth Costanzo, three-time Edinburgh Comedy Award nominee Kieran Hodgson, Principal Conductor of Glyndebourne on Tour Ben Glassberg-Frost, Chief Executive of Manchester Collective Adam Szabo, and composers Anna Clyne, Gabriel Prokofiev, and Missy Mazzoli. Explore here.
American Opera Project
First Glimpse is a video album of 20 songs created during the first year of AOP's 2019-21 fellowship program, Composers & the Voice. Originally intended as a live concert, the videos will be released every Friday beginning October 23 and for the following six weeks. The composers are Alaina Ferris, Matt Frey, Michael Lanci, Mary Prescott, Jessica Rudman and Tony Solitro, with librettists Amanda Hollander and Jonathan Douglass Turner. Videos will be free for one week following their release, after which they will be available to rent or purchase, individually or as a full set through AOP's Website. Explore here.
American Symphony Orchestra
American Symphony Orchestra releases weekly recordings from its archives with content alternating between live video recordings of SummerScape operas and audio recordings from previous ASO concerts. Ethel Smyth's The Wreckers, Richard Strauss's Die Liebe aus Danae, and Korngold's Das Wunder der Heliane, all conducted by Leon Botstein, are all highly recommended and available now.
Apollo's Fire: Music for the Soul
The Cleveland-based baroque orchestra founded by Artistic Director Jeannette Sorrell is offering a series of video streams entitled "Music for the Soul." New episodes are posted here.
Atlanta Opera
The Atlanta Opera has released the first four episodes of Orfano Mondo, a world premiere film series by bass-baritone Ryan McKinny and filmmaker Felipe Barral. Taking its title from the prologue to Leoncavallo's Pagliacci, Orfano Mondo ("orphan world") addresses the fears surrounding live performance during the pandemic though exclusive behind-the-scenes footage, material filmed expressly for the series, and scenes from Atlanta's live fall productions of Pagliacci and of Viktor Ullmann and Peter Kien's The Kaiser of Atlantis. Performed in Italian and German with English subtitles available, each Orfano Mondo episode is 10-15 minutes long, and four more episodes are scheduled for release over the next two months. Explore here through April.
Baltimore Symphony Orchestra
BSO Sessions continues to bring the stories of BSO musicians, conductors, and collaborators to life through a documentary-style narrative. Real stories are paired with powerful music, including the elevation of unheard voices in classical music. Episodes premiere weekly on Wednesdays at 8 pm ET and are available through June 2021. Explore here.
Bard SummerScape & Fisher Center
Archival works highlight Bard's wealth and breadth of programming, including performances from its SummerScape Opera and BMF archives. Recent include Bard SummerScape's 2011 production of Strauss's rarely performed Die Liebe der Danae and last year's Daniel Fish directed staging of Michael Gordon's Acquanetta. More details here.
Bergen Philharmonic
Bergen's outstanding orchestra enjoys national status in Norway with a history dating back to 1765. Its free streaming service was established as part of 250-year anniversary in 2015 and offers a fine selection of works from its concert series in Grieghallen, Bergen. Conductors include Edward Gardner, James Gaffigan, Thierry Fischer, David Zinman, Neeme Järvi, Jukka Pekka Saraste, Nathalie Stutzmann, and Christian Zacharias with soloists including Leif Ove Andsnes, Lise Davidsen, Truls Mørk, Mari Eriksmoen, and Freddy Kempf. Well worth exploring here.
Chatham Baroque
Chatham Baroque is releasing high-quality monthly videos featuring leading baroque performers including gambist Jaap ter Linden, lutenists Nigel North and Stephen Stubbs, and countertenor Reginald Mobley. Once posted, videos are available on demand through June 30, 2021. Each program includes artist interviews and are available for as little as $18 per program. Explore here.
Cliburn Kids
Cliburn Kids is a growing collection of entertaining 7- to 10-minute videos designed to introduce children to the fun of classical music. How does music paint pictures, tell stories, express feelings? Host Buddy Bray and guest artists use individual pieces to explore topics that delve into the way music is organized and structured, counting and rhythm, expressive elements, and sometimes just lighthearted enjoyment. Programs are geared towards elementary-aged children, and activities are provided for each episode that are perfect for in-classroom or at-home studies. New episodes and lesson plans are released every Tuesday. Explore here.
Concours Musical International de Montréal Piano Edition
From April 26 – May 14, CMIM will hold its triennial piano edition in a virtual format. A preliminary jury has selected twenty-six semifinalists aged 21-30 who represent 11 different countries to compete for over $230,000 in prizes and awards. In addition to a grand prize of $30,000 from the city of Montréal and the $50,000 Joseph Rouleau Career Development Grant offered by the Azrieli Foundation, the first prize winner will also be offered a concert tour in three North American cities, an artist residency at Canada's Banff Centre for Arts and Creativity, a concerto performance with the Orchestre symphonique de Montréal, and a solo album recording on the Steinway & Sons label with a launch event at Steinway Hall in New York City. The public is invited to vote for the recipient of the $5,000 ICI Musique People's Choice Award. All stages of the competition will be available for free, on-demand here.
Days & Nights Festival
The annual multidisciplinary Days and Nights Festival—which since 2011 has taken place in and around Big Sur, California and has brought together luminaries and pioneers in fields including music, dance, theater, literature, film and the sciences—launches its premiere streaming portal featuring exclusive films of a selection of its landmark performances and events. Films slated for release, from February to May 2021, includes contributions by such wide-ranging figures as JoAnne Akalaitis, Tibetan artist Tenzin Choegyal, Danny Elfman, Molissa Fenley, María Irene Fornés, Allen Ginsberg, Dev Hynes (Blood Orange), Jerry Quickley, and Glass himself. Featured performers and ensembles include Dennis Russell Davies, Ira Glass, Matt Haimovitz, Tara Hugo, Lavinia Meijer, Maki Namekawa, Gregory Purnhagen, Third Coast Percussion, Opera Parallèle, and Glass and his Philip Glass Ensemble. Explore here.
Detroit Symphony Orchestra
The Detroit Symphony Orchestra has made its webcast archive available for free. The collection features 200+ works going back three years, and highlights include Leonard Slatkin conducting John Luther Adams's climate change-inspired Become Ocean from 2019, several world premieres, and a host of bite-sized encores. Explore here.
Deutsche Grammophon Yellow Lounge
The German classical music giant is streaming Yellow Lounge broadcasts from its archives. Recent additions include clarinetist Andreas Ottensamer, pianists Alice Sara Ott and Chihiro Yamanaka, and cellist Mischa Maisky. Performances are broadcast in rotation, one video at a time, adding a new performance every few days. DG communicates the start of each new performance by newsletter at the start of each week. To keep updated sign up here.
English Symphony Orchestra
The English Symphony Orchestra's ESO Digital is an expanding digital archive of music, performed by English Symphony Orchestra and its partners, that you are unlikely to hear anywhere else. Access is free with a monthly donation; however Musical America readers can get a free trial of one week when setting up a new donation by using the coupon code MusicalAmerica2021. Register here.
Finnish National Opera
Finnish National Opera presents Stage24, a series of streamed archived performances on its website, which are then available for the next six months. Recent content includes a staged version of Sibelius's Kullervo, Stravinsky's The Rake's Progress, Caspar Holten's staging of Wagner's Der Fliegende Holländer with Camilla Nylund, and Christoff Loy's Tosca. An excellent company and some interesting and original work worth investigating. Explore here.
NEW: Gina Bachauer Piano Competitions
Postponed from 2020, the Solo Rounds will now be conducted through video recordings, presented online. Twenty-three Junior Competitors ages 11-14 and twenty-one Young Artists Competitors ages 15-18 will continue their quest for medals and their share of $62,000 in cash prizes. Hailing from 14 countries, these young international pianists will each vie for the title of the next Gina Bachauer Gold Medalist. Chosen from an original pool of 220 applicants, 113 pianists performed in the Preliminary Rounds, with each competitor presenting a 30-minute program in one of five international cities: Hamburg, Moscow, Shanghai, New York City, and Salt Lake City. The Gina Bachauer Junior International Piano Competition will take place June 13-19 and the Gina Bachauer Young Artists International Piano Competition will take place June 20-26. Explore here.
Handel and Haydn Society
Boston's Handel and Haydn Society has created the H+H Listening Room where you can hear and watch H+H performances including Mozart's Requiem, Handel's Messiah, and Purcell's Dido and Aeneas filmed at New York's Met Museum. There are also more than a dozen videos of musicians performing from their homes, a special video of principal flutist Emi Ferguson teaching people how to make their own baroque flute, and a new podcast called "Tuning In". In the first episode Principal Cellist Guy Fishman interviews Artistic Director Harry Christophers about Bach's St. Matthew Passion. Explore here.
Kennedy Center: Arts Across America: Spring
Arts across America continues this Spring with a focus on cultural leadership and art as a catalyst for public healing, decolonization, and genuine global change. With artistic contributions from the Black Trans theater community, programs about Sacrifice Zones and the environment, the fight for women's rights in the Latinx community, and discussions of the prisons and detention center system, and about the importance of Indigenous food and health. Hosted by sage artistic minds, these performances and conversations strive to bring audiences together to heal our country, communities, and selves. Explore here and other Kennedy Center regular online releases via their digital stage here.
La Scala/RAI
Italy's RAI presents five productions from La Scala Milan including the world premiere of Kurtág's Fin de Partie, Daniel Barenboim conducting Götterdämmerung, Lisette Oropesa in Verdi's I Masnadieri, Montedervi's Orfeo conducted by Rinaldo Alessandrini, and Les Vêpres Siciliennes conducted by Daniele Gatti. A wide range of concerts are also available. Explore and register here.
Les Arts Florissants
Les Arts Florissants's annual Festival in Thiré, France included a series of 10- to 15-minute "Meditation" concerts recorded earlier this summer. Now available to enjoy online, the Meditations include performances by students of Juilliard's Historical Performance program in the spirit of their annual participation in the Festival. View here.
Lincoln Center Lincoln Center Passport to the Arts
A variety of virtual classes, performances, and bonus content designed for children, teens and adults with disabilities and their families. Offerings include programs with Chamber Music Society of Lincoln Center, Jazz at Lincoln Center, the Metropolitan Opera Guild, New York City Ballet, the New York Philharmonic, and The New York Public Library for the Performing Arts. Families can attend dance, music or drama classes, watch exclusive performances, check out behind-the-scenes content, and even meet performers—all from their homes. Families will receive pre-visit materials, including social narratives, photos, and links before each program. All programs take place via Zoom. Register here.
Look + Listen Festival
The free annual festival returns for its 19th season in May 2021 with an "At Home Edition" designed to bring art directly into audiences' homes, in both digital and tangible forms. Along with online performances, audiences will be treated to limited-edition physical artworks, delivered by mail (to U.S. residents only). On three Saturdays—May 8, 15, and 29 —sound, visual, and literature artists Mendi + Keith Obadike will play LULL: a sleep temple, an eight-hour sonic experience incorporating field recordings, analog synths, and acoustic instruments intended to create a field of sound for dreaming. The first 100 registrants will be sent a small "dream kit" containing a booklet, candle, and sachet. On Saturday, May 22, Berlin-based composer/performer/instrument builder Viola Yip joins forces with composer/vocalist/sound artist Ken Ueno, a professor at UC Berkeley, for the world premiere of an hourlong piece performed synchronously by the two artists from their home locations. thingNY's Dear Nancine consists of mailed gifts to experience alone, and/or with your household or close friends. The work centers around cartography, land rights, colonization, and routine. Packages will arrive to the first 100 registrants on Saturday, May 1. And Audra Wolowiec has created Semaphore, a printed booklet exploring modes of communication across long distances, mailed to all festival registrants in the US. Semaphore will serve simultaneously as a festival program, conceptual art piece, and activity book. Register and explore here.
Los Angeles Chamber Orchestra
LACO AT HOME offers streaming and on demand performances, including a full showing of the orchestra's critically acclaimed West Coast premiere of Dark with Excessive Bright for double bass and strings by LACO Artist-in-Residence Missy Mazzoli. View streaming here and on demand here.
Los Angeles Master Chorale
Videos recorded as part of the "Offstage with the Los Angeles Master Chorale" series from April 24 to June 19, 2020 included interviews conducted by Artistic Director Grant Gershon and Associate Conductor Jenny Wong with notable performers—including special guests Reena Esmail, Morten Lauridsen, Anna Schubert, Peter Sellars, Derrick Spiva—as well as Master Chorale singers. Available on demand here.
Mark Morris Dance Group 40th Anniversary Digital Season
MMDG continues to celebrate its 40th Anniversary with a new archival collection featuring three excerpts from Mark Morris dances?I Don't Want to Love, Rhymes With Silver, and V, and one full-length work, Rock of Ages, selected by veteran MMDG company members Joe Bowie and Lauren Grant. Viewers are also able to watch the full performances of the excerpted works on demand. Each work is preceded by video introductions by Joe Bowie and Lauren Grant. Explore here.
Metropolitan Opera Live In Schools
The Metropolitan Opera's HD Live in Schools program has launched a new series for the 2020–21 school year, creating cross-disciplinary educational opportunities across the country. For the 2020–21 school year, students and teachers will receive free subscriptions to the Met Opera on Demand service, with a catalogue of more than 700 Live in HD presentations, classic telecasts, and radio broadcasts. Ten operas have been selected for the HD Live in Schools program, and will be presented in five educational units, with two thematically paired operas per unit. The series opens with Beethoven's Fidelio and Donizetti's La Fille du Régiment (September 28–October 16), both of which explore the intersection of music and politics. The Met will continue to offer teachers HD Live in Schools Educator Guides and access to Google Classroom materials that can be adapted for virtual learning lesson plans. In addition, the Met's National Educators Conference will be hosted on a virtual platform this year and take place on five Saturdays throughout the 2020–21 school year. Two conferences, scheduled for October 10, 2020, and October 17, 2020, will also feature live conversations with Met artists. More information here.
Minnesota Orchestra
Minnesota Orchestra at Home shares video, audio, and educational materials through the categories of Watch, Listen and Learn, including videos from the orchestra's archives and newly created "mini-concerts" directly from the homes of Orchestra musicians. Explore and view here.
National Sawdust Digital Discovery Festival, Volume One
With more than 65 events, featuring over 100 artists premiering in a four-month span, National Sawdust Digital Discovery Festival: Volume One was a bright spot in NYC's post-COVID live music world. Featuring post-COVID performances from Robert Wilson, Julian Lage, Tyondai Braxton, Emel Mathlouthi, Matthew Whitaker, Dan Tepfer, Ashley Bathgate, Emily Wells, Brooklyn Rider, Joel Ross, Conrad Tao, Andrew Yee, and Lucy Dhegrae, and recently recorded Masterclasses with Tania León, Ted Hearne, Vijay Iyer, Jamie Barton, Lawrence Brownlee, Trimpin, and Lara St. John. Archival performances include David Byrne, Lara Downes and Rhiannon Giddens, and Ryuichi Sakamoto. Explore here.
New World Symphony
The New World Symphony presents a web-based series called NWS Archive+. Michael Tilson Thomas moderates discussions with NWS Fellows, alumni, guest artists, and visiting faculty about archived recordings. Performances will be available here. NWS Fellows also play live, informal chamber music concerts from their homes in Miami Beach and broadcast via Facebook Live. In addition, the NWS online archive contains master classes, tutorials and town halls, which can be found here. Finally, for the past 10 years, the Fellows have performed one-hour concerts for local school children. These concerts and preparatory material will be available free to students and parents. NWS Educational concerts can be found here.
New York Opera Fest
The New York Opera Fest celebrates its sixth season with both virtual and in-person performances by 20+ local, New York City-based opera companies. Presented by the New York Opera Alliance, with support from OPERA America, this annual festival runs for two months May-June 2021. For a complete list of events, explore here.
Opera Australia
OA | TV: Opera Australia on Demand is the Sydney-based company's new digital space. Alongside the world's largest collection of Dame Joan Sutherland on video, OA will offer exclusive content from the OA back catalogue, productions from Handa Opera on Sydney Harbour, and a new series of chat show-style interviews conducted by AD Lyddon Terracini. The first posted full show is Sutherland in The Merry Widow, and the fileted aria's in the section labelled "The Best of Dame Joan Sutherland" are even better. View here.
Opéra National de Paris
The Palais Garnier and Bastille Opera have made their digital stage, "The 3e Scène," free. The platform is a pure place of artistic adventure and exploration, giving free rein to photographers, filmmakers, writers, illustrators, visual artists, composers, and choreographers to create original works. Visit here. Some of Opéra National de Paris's productions are accessible on the company's Facebook Page. In addition, Octave, the Paris Opera's online magazine, is posting articles, videos, and interviews here.
Opera North
One of Britain's most respected smaller opera companies, Opera North has put its acclaimed semi-staged concerts of Wagner's epic Ring Cycle online. "Beg, borrow, or be like Wotan and steal a ticket for this show," said the UK's Times of Das Rheingold. "You'd be lucky to hear as good at Bayreuth," said The Telegraph of Die Walküre. Richard Farnes proves a seriously impressive Wagner conductor. Watch here.
OperaVision
OperaVision offers livestreams of operas available for free and online for up to six months. Previous offerings include Barrie Kosky's visually spectacular Moses und Aron, David McVicar's superb Die Entführung aus dem Serail from Glyndebourne, and Deborah Warner's thoughtful Death in Venice for English National Opera. View upcoming and past content here.
Rotterdam Philharmonic Orchestra: Beethoven at Home
RPO brought Beethoven to living rooms in December playing all nine symphonies. The musicians performed the first eight symphonies in small chamber ensembles varying from a string sextet to a 15-strong brass ensemble. The Grand Finale took place on New Year's Eve: Beethoven's Ninth, played by the full orchestra with chorus and soloists. View here.
Orli Shaham Bach Yard Playdates
Pianist Orli Shaham brings her acclaimed interactive concert series for kids to the internet. Bach Yard Playdates introduces musical concepts, instruments, and the experience of concert-going to a global audience of children and their families. A number of 10-minute episodes are already available for on-demand streaming. Programs and performances range from Bach's Two-Part Invention to Steve Reich's Clapping Music. Explore here.
Trinity Wall Street
New York's Trinity Church Wall Street introduces daily weekday "Comfort at One" (1 pm ET) streaming performances on Facebook with full videos posted here. Tune in for encore performances of favorite Trinity concerts, professionally filmed in HD, along with current at-home performances from Trinity's extended artistic family.
Voices of Ascension
New York choir Voices of Ascension, which celebrates its 30th anniversary next season, is posting a daily offering of choral beauty on its website. Music is chosen by staff, members of the chorus and orchestra, and listeners. View here.
Warsaw Philharmonic
The Warsaw Philharmonic has made a selection of video recordings available on its YouTube channel. Recent offerings include Saint-Saëns's Organ Symphony and Arvo Pärt's Swansong conducted by Artistic Director Andrzej Boreyko, as well as rarities by Polish composers like Grazyna Bacewicz. It's an excellent orchestra very much in the Eastern European tradition and concerts have been master edited for posting online.
Paid Digital Arts Services
Berlin Philharmonic Digital Concert Hall
The BPO Digital Concert Hall contains over 600 orchestra concerts covering more than ten years, including 15 concerts with the orchestra's new Chief Conductor Kirill Petrenko, interviews, backstage footage. Subscriptions or single tickets available.
Medici TV
Thousands of classical music videos are available by subscription, as well as hundreds of events that are broadcast live for free each year, available for 90 days. Subscriptions cost $83.85 per year but single tickets are also available. www.medici.tv
Opera Philadelphia Channel
Opera Philadelphia has created its own channel through which to share its digital offering. Operatic films like David T. Little's Soldier Songs, world premiere digital commissions by Tyshawn Sorey, Courtney Bryan, Angélica Negrón, and Caroline Shaw, and recordings of stage productions like La Traviata and Breaking the Waves are available on-demand. Season subscriptions priced at $99 are offered along with pay-per-view rentals for individual performances. The channel is available on computers and mobile devices, as well as AppleTV, Android TV, Roku, and Amazon FireTV. Explore here.
Pictured: Davóne Tines
Photo by Nickolai Schukoff

WHO'S BLOGGING


RENT A PHOTO
Search Musical America's archive of photos from 1900-1992.