---
MA's Free Guide to (Mostly) Free Streams, April 26-May 3
We will be updating this list weekly. Please note that all times are given in U.S. Eastern Time (ET). To calculate in other time zones or counties, British Summer Time (BST) is currently five hours ahead of ET and Central European Time (CET) is currently six hours ahead. U.S. Central Daylight Time (CDT) is one hour behind ET. Mountain Time (MT) is two hours behind ET, while Pacific Time (PT) is three hours behind. Contact editor@musicalamerica.com.
Classical music coverage on Musical America is supported in part by a grant from the Rubin Institute for Music Criticism, the San Francisco Conservatory of Music, and the Ann and Gordon Getty Foundation. Musical America makes all editorial decisions.
---
** Highly recommended
Monday, April 26
8 am ET: Wigmore Hall presents Eric Lu. The Chinese-American pianist returns to Wigmore Hall for a recital including Schubert's Piano Sonata in A minor D784, Mozart's Piano Sonata in B flat K333, and Chopin's Andante spianato et grande polonaise brillante Op. 22. Register, view here and on demand for 30 days. LIVE
10 am ET: The Menuhin Competition presents Junior First Round Part I. Broadcast from Richmond Virginia, ten Juniors, ages 12 to 15, will advance to the Junior Semi-Finals to be streamed on May 15. The 43 competitors in the Menuhin Competition Richmond 2021 come from around the world, and their performances, via video file, are being submitted from a host of countries. View here.
1 pm ET: Wiener Staatsoper presents Bizet's Carmen. Conductor: Andrés Orozco-Estrada, director: Calixto Bieito. With Anita Rachvelishvili, Piotr Beczala, Erwin Schrott, and Vera-Lotte Boecker. Production from February 2021. Register for free and view here.
** 1 pm ET: Orchestra of The Swan presents Timelapse 2:0. David Le Page conducts a concert featuring a selection of pieces from Orchestra of the Swan's new album of the same name. Although the pieces were written, in some cases, centuries apart and in culturally disparate eras, it is striking how much these contrasting works inhabit similar emotional territory. Includes works by Rameau, Adés, Satie, Schubert, and Grieg. View here.
1 pm ET: Copland House presents Underscored. The Music from Copland House ensemble features one of the early landmarks of the American chamber music repertory, Amy Beach's still too-infrequently-heard Quintet for Piano and Strings (1907), by turns, tempestuous, ecstatic and soulful. Includes an introductory conversation with and Copland House Artistic and Executive Director Michael Boriskin, Curtis Macomber and CUNY professor Jennifer Oats, and a live, post-performance Q&A. Register and view here.
2:30 pm ET: Wigmore Hall presents Tabea Debus, Elizabeth Kenny & Jonathan Rees. The trio, who call themselves Ohrwurm, explore how tunes and dances wormed their way into many aspects of music making in 17th- and 18th-century Europe. In traversing the centuries, contemporary compositions testify to the earworm's secured place in modern life. Register, view here and on demand for 30 days. LIVE
2:30 pm ET: Philharmonie de Paris presents Lars Vogt Plays Schumann. The pianist leads the Orchestre de chambre de Paris in an all-Schumann concert that includes the Piano Concerto, excerpts from Kinderszenen, and the Second Symphony. View here. LIVE
** 3 pm ET: Carnegie Hall presents Rzewski Plays Rzewski: The People United Will Never Be Defeated!. From the Miami International Piano Festival in 2007 comes a rare performance by American composer Frederic Rzewski of his most famous work: The People United Will Never Be Defeated!, 36 variations on Sergio Ortega's "¡El pueblo unido jamás será vencido!". View here until May 31.
4 pm ET: Orpheus Chamber Orchestra presents Orpheus at the Dresden Music Festival. A re-showing of OCO's appearance at the Dresden Music Festival featuring Jan Vogler and Mira Wang, with orchestra members Laura Frautschi and Abi Fayette providing commentary. The 90-minute stream is free (though you can donate through the portal), and viewers can add questions or comments to the interactive chat. View here.
6:30 pm ET: Orchestra of St. Luke's presents Plucked & Bowed. OSL principal harpist Sara Cutler joins OSL string players to celebrate the versatility of the harp, combining recognizable classics by Debussy and Beethoven with unusual arrangements that have helped expand the repertoire for the instrument, including a performance of Chávez's Trio for Flute, Viola, and Harp. Suggested donation $40. View here.
7 pm ET: New Jersey PAC presents Broadway by the Year: The Cole Porter Years. The Town Hall's Broadway by the Year series goes virtual featuring the music and lyrics of Cole Porter with songs from The Gay Divorce, Anything Goes, 50 Million Frenchman, Can-Can, Kiss Me Kate, Hi Diddle Diddle, Jubilee and Wake Up and Dream. Starring Danny Gardner, Emily Larger, Lilli Cooper, Nicole Henry, Alexander Gemignani, and Kenita Miller. Created, written, and hosted by Scott Siegel. Tickets $30. View here until April 28.
7:30 pm ET: Met Opera Streams presents Puccini's La Bohème. Starring Sonya Yoncheva, Susanna Phillips, Michael Fabiano, Lucas Meachem, and Matthew Rose, conducted by Marco Armiliato. Production by Franco Zeffirelli. From February 24, 2018. View here and for 24 hours.
7:30 pm ET: Chamber Music Society of Lincoln Center presents Inside Chamber Music: Lili Boulanger's Deux Morceaux. Bruce Adolphe is joined by Arnaud Sussmann and Gilles Vonsattel to examine Lili Boulanger's Deux Morceaux for Violin and Piano. Boulanger, the sister of the renowned pedagogue Nadia Boulanger, was the first female winner of the prestigious Prix de Rome. Influenced by Fauré and Debussy, she wrote just a few poetic and poignant works before her untimely death at age 24. Tickets $15. View here and on demand for one week.
** 8 pm ET: Carnegie Hall presents National Symphony Orchestra. Tolling bells and dark orchestral colors set an ominous tone in Italian composer Alfredo Casella's (d. 1947) large-scale Symphony No. 2. The composer's stylistic voice stands out in the tumult, surging rhythms (including a wild Italian dance), and steady stream of melody. Written before the start of World War I, the rarely heard symphony might have been victim of cultural bias stoked by nationalist beliefs. Gianandrea Noseda conducts. View here until May 31.
8 pm ET: The Philadelphia Orchestra presents Organ Recital: Paul Jacobs Performs Handel and Bach. Organist Paul Jacobs returns to Verizon Hall to play selections from Handel's Concerto, Op. 4, No. 4, Bach/arr. Jacobs "Air," from Orchestral Suite No. 3, and Handel/arr. Jacobs Organ Concerto, Op. 4, No. 2. View here and on demand until May 3. LIVE
Tuesday, April 27
10 am ET: The Menuhin Competition presents Junior First Round Part II. Broadcast from Richmond Virginia, ten Juniors, ages 12 to 15, will advance to the Junior Semi-Finals to be streamed on May 15. The 43 competitors in the Menuhin Competition Richmond 2021 come from around the world, and their performances, via video file, are being submitted from a host of countries. View here.
1 pm ET: Wiener Staatsoper presents Beethoven's Fidelio. Conductor: Peter Schneider, director: Otto Schenk. With Klaus Florian Vogt, Anja Kampe, Evgeny Nikitin, Stephen Milling, and Valentina Nafornita. Production from January 2016. Register for free and view here.
** 2:30 pm ET: Wigmore Hall presents Nash Ensemble. Including no fewer than three world premières, The Nash Ensemble presents an array of contemporary gems. Mark-Anthony Turnage's Owl Songs were written in response to the death of Oliver Knussen, a lifelong mentor and friend, whilst Simon Holt's Cloud Shadow evokes the beauty and unpredictability of the skies of southern Spain. The third première, Colin Matthews's Seascapes, sets the poetry of Sidney Keyes, who died in Tunisia in 1943, only 20 years old. Geoffrey Paterson conducts with soprano Claire Booth. Register, view here and on demand for 30 days. LIVE
2 pm ET: Carnegie Hall presents The Singing Revolution. Music was the weapon of choice for Estonians who sought to free themselves from decades of Soviet occupation. Between 1987 and 1991, hundreds of thousands gathered in fields to sing forbidden patriotic songs and peacefully rally for independence. The Singing Revolution is an inspiring account of one nation's dramatic rebirth, and humankind's irrepressible drive for freedom and self-determination. View here until May 31.
5 pm ET: Copland House & I Care If You Listen present Cultivated Spaces. The last in a six-program series featuring the world premieres of the six new works Copland House commissioned for its CULTIVATE 2020 emerging composers institute. This week: Scott Lee's Between the Lines, a work that explores the idea of a groove that is both patiently developing and incessant. View here.
6 pm ET: National Sawdust presents Fire This Time. Conceived as a virtual salon, poet and musician Lynne Procope sits down with musicians, critics, stick fighters, DJs, academics, curators, poets, and music lovers at the ley lines of organizing, activism, and the legacy of perhaps the most influential writer of the last century, James Baldwin. Procope will be joined by jessica Care moore, award-winning poet, curator, and founder of Black Women Rock, to discuss the vital role of spoken word in progressive resistance; and the music and poetry of place. View here.
7 pm ET: Buffalo Philharmonic Orchestra presents Superb Shostakovich. Conductor and violinist Guillermo Figueroa leads the BPO with pianist Adam Golka and trumpeter Alex Jokipii in Ernesto Cordero's Ínsula Tropical for violin and string orchestra, Shostakovich's Concerto No. 1 in C minor for Piano, Trumpet & Strings, Op. 35, and Suk's Serenade in E-flat. Tickets $10. View here until May 27.
7 pm ET: Miller Theatre at Columbia University presents Pop-Ups in the Lantern: Regional de NY. The Brooklyn-based choro band, Regional de NY, returns to Miller's Pop-Up Concerts series to share the choro tradition of Brazilian culture—a highly energetic, improvisational music that is full of joy and deeply grooving. View here and on demand.
7 pm ET: Kaufman Music Center presents Solar Flare: Luna Composition Lab. Young musicians premiere works by the 2020-21 Luna Composition Lab Fellows: Vera Gjaja, Alisha Heng, Jordan Millar, Zola Saadi-Klein, Azalea Twining, and Marina Zurita McKinnon. A national mentorship program founded by Missy Mazzoli and Ellen Reid with Kaufman Music Center in 2016, Luna Lab is "changing the playing field by providing mentorship and exposure to teen-age female, non-binary, and gender nonconforming composers" (The New Yorker). View here.
7 pm ET: Da Capo Chamber Players presents Hearing the African-American Experience. DCCP performs Wendell Logan's Runagate, Runagate, a musical embodiment of the spirit and determination to be free, and Berio's tribute to Dr. Martin Luther King, Jr., O King. Hosted by Carman Moore. Register and view here.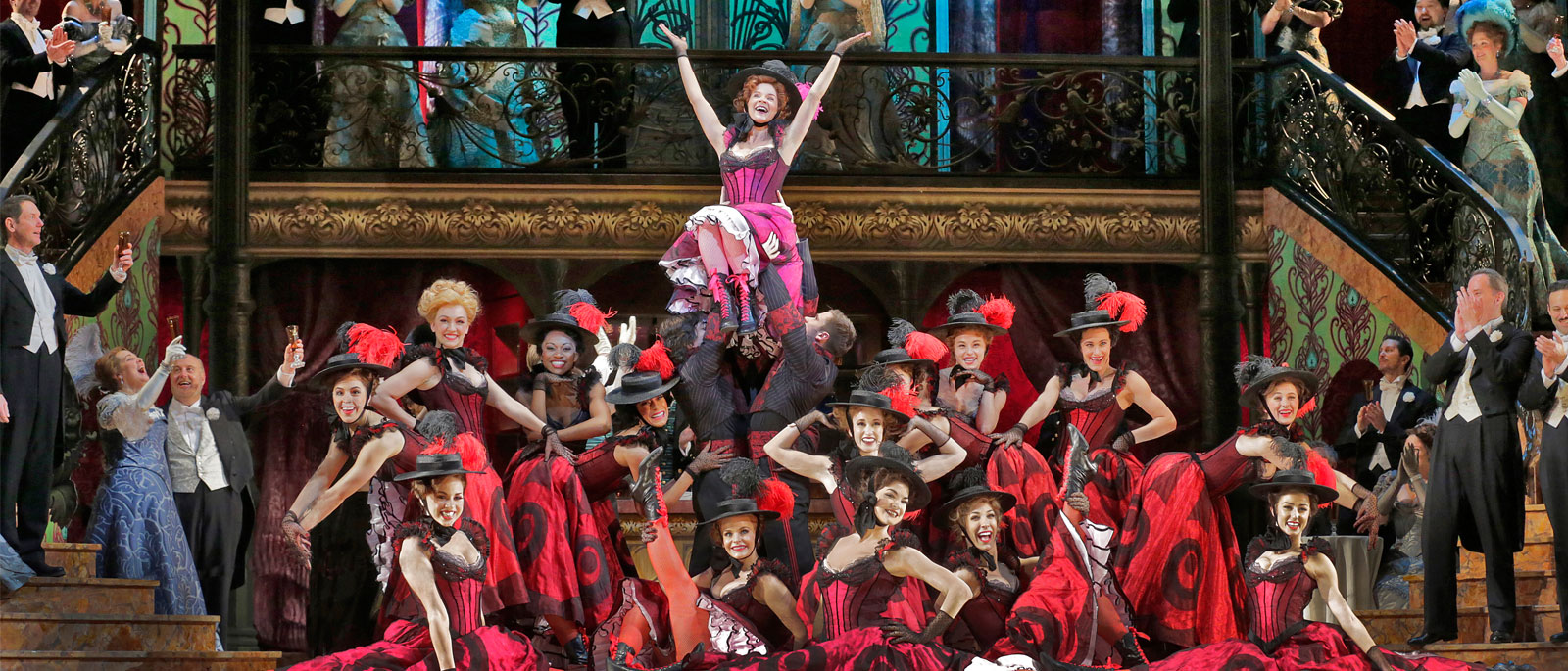 7:30 pm ET: Nightly Met Opera Streams presents Lehár's The Merry Widow [above]. Starring Renée Fleming, Kelli O'Hara, Nathan Gunn, Alek Shrader, and Sir Thomas Allen, conducted by Sir Andrew Davis. Production by Susan Stroman. From January 17, 2015. View here and for 24 hours.
8 pm ET: Carnegie Hall presents Samora Pinderhughes: Grief. A new project of revolutionary songs by pianist-vocalist-composer Samora Pinderhughes that aims to speak truth to power, calling out the sufferings caused by racial capitalism, policing and prison systems, and oppressive ideologies. These are freedom songs, abolitionist songs, and songs that unpack what so many have experienced this past year, while also suggesting pathways for collective response and resistance. Grief was filmed for the Voices of Hope festival and inspired by the black-and-white photography of Roy DeCarava. View here until May 31.
Wednesday, April 28
10 am ET: The Menuhin Competition presents Senior First Round Part I. Broadcast from Richmond Virginia, nine Seniors, ages 16-22, will advance to the Senior Semi-Finals to be streamed on May 16. The 43 competitors in the Menuhin Competition Richmond 2021 come from around the world, and their performances, via video file, are being submitted from a host of countries. View here.
12 pm ET: Kronberg Academy presents Kirill Gerstein in an online seminar with Emma Smith, Professor of Shakespeare Studies at Hertford College, University of Oxford, to discuss "Shakespeare as Collaborator". The early modern theatre was a joint enterprise, and Shakespeare's plays are shaped by his fellow actors, the conditions of performance, and the demands of his audience. In this talk Emma aims to push him off this pedestal—or, at least, give a leg-up to lots of other contributors to Team Shakespeare. A different, more collegial figure emerges, gaining creative energy from contact with others, in the rehearsal room, the writing room, and the print shop. Register here for the free Zoom seminar. LIVE
1 pm ET: Wiener Staatsoper presents Wagner's Tristan und Isolde. Conductor: Peter Schneider, director: David McVicar. With Peter Seiffert, Iréne Theorin, Albert Dohmen, Tomasz Konieczny, and Petra Lang. Production from January 2015. Register for free and view here.
2 pm ET: Carnegie Hall presents Knowledge is the Beginning. The story of the West-Eastern Divan Orchestra, where Arab and Jewish young people sit side by side. It illustrates how prejudices are surmounted during rehearsals, concerts, and post-performance celebrations. It also demonstrates what problems arise and how music can help people of different views find common ground. For Daniel Barenboim, the ensemble's founder, the West-Eastern Divan Orchestra is a metaphor for what is possible in the Middle East. View here until May 31.
2:30 pm ET: Wigmore Hall presents Mishka Rushdie Momen. The pianist's recital includes the plaintive elegance of Janácek's In the Mists, alongside extracts from Schumann's Waldscenen and Ravel's Mirroirs, in a program that explores cyclical works and keys. The concert begins with Rameau's Les tendres plaints. Register, view here and on demand for 30 days. LIVE
3 pm ET: London Philharmonic presents La Vie Parisienne. Filmed without audience on March 26, 2021, Fabien Gabel conducts the LPO with pianist Alexandra Dariescu in Ravel's Mother Goose Suite and Piano Concerto in G, and Offenbach's Gaîté Parisienne (Ballet Suite). View here for seven days.
5 pm ET: American Composers Orchestra presents Composer to Composer Talk. Hosted by ACO Artistic Director Derek Bermel, Angélica Negrón talks with Tania León about León's work Carabalí for orchestra, from 1991. In the note for the piece, James Melo writes: "Carabalí refers to a people of West Africa who rebelled against slavery, and whose saga continued through the cimarrones in the Caribbean region. The quiet and introspective character of much of the piece belies something that stirs much more deeply below the surface in preparation for the final outburst, a carnavalesque frenzy that seems to release all the energy accumulated in the previous sections." Register and view here.
** 7 pm ET: Carnegie Hall presents In Response. Original music from songwriters of all ages who participate in Carnegie Hall's Weill Music Institute education and social impact programs. Participants have responded to personal challenges of the past year as well as global crises we face—including the COVID-19 pandemic and systemic racism—creating new music that is engaging, personal, and powerful. More than 20 songwriters from a diverse community of learners and creators of all ages—ranging from NYC students and teachers, to men at Sing Sing Correctional Facility, to up-and-coming musicians—bring their unique perspective and voice. The songwriters wrote original music and recorded it from home, resulting in intimate storytelling. View here until May 31.
7 pm ET: New York Festival of Song presents Karpman & Kroll-Rosenbaum & Friends. A program of music inspired by the centenary of women's suffrage in the U.S., centered around the work of women composers, including new works by Laura Karpman, Nora Kroll-Rosenbaum, Kathryn Bostic, and Laura Kaminsky. Performances by Lucia Bradford, Elaine Daiber, Aundi Marie Moore, and Devony Smith, with pianist and musical director Bradley Moore. Register and view here until May 31.
7:30 pm ET: Nightly Met Opera Streams presents Giordano's Andrea Chénier. Starring Maria Guleghina, Wendy White, Stephanie Blythe, Luciano Pavarotti, and Juan Pons, conducted by James Levine. Production by Nicolas Joël. From October 15, 1996. View here and for 24 hours.
7:30 pm ET: Young Concert Artists presents Albert Cano Smit. The pianist appears at Kaufman Music Center's Merkin Hall in a program that includes Orlando Gibbons's Lord Salisbury Pavan and Galliard, Schumann's Kreisleriana, Op. 16, YCA composer Katherine Balch's Two memories (world premiere), Ligeti's Etude No. 15, White on White, and Stephen Hough's Partita for piano. View here. LIVE
8 pm ET: Carnegie Hall presents Rhiannon Giddens & Francesco Turrisi: They're Calling Me Home. Multi-instrumentalists Rhiannon Giddens and Francesco Turrisi take a deep dive into the musical meaning of home. Having spent the past year away from in-person concerts, the two found themselves drawn to the music of their native and adoptive countries of America, Italy, and Ireland. The result is their latest album, They're Calling Me Home, which speaks of the longing for the comfort of home as well as the metaphorical "call home" of death, which has been a tragic reality for so many throughout the past year. View here until May 31.
8 pm ET: Roulette presents Erik Friedlander with Sentinel & The Throw. Cellist Erik Friedlander reconvenes his groups Sentinel and The Throw to perform new music and tunes from his albums Sentinel and Artemisia. View here. LIVE
Thursday, April 29
** 6:15 am ET: Royal Stockholm Philharmonic presents Honeck & Mattei. Manfred Honeck conducts the Royal Stockholm Philharmonic Orchestra with baritone Peter Mattei in a selection of songs by Mahler and Brahms's Symphony No. 1. View here and on demand.
7 am ET: The Hallé presents The Soldier's Tale. Broadcast from Bridgewater Hall, Manchester, Sir Mark Elder conducts a staged performance of Stravinsky's 1918 music drama. Conceived to "be read, played, and danced" by three actors, a dancer and seven instrumentalists, Stravinsky broke new ground establishing music-theater as a genre. Its vivid music, rhythmic and lyrical by turns, incorporates jazz and popular dances, like tango and ragtime. With Richard Katz (Narrator), Martins Imhangbe (Soldier), Mark Lockyer (Devil), and Faith Prendergast (Princess). Tickets £14. View here until July 29.
10 am ET: The Menuhin Competition presents Senior First Round Part II. Broadcast from Richmond Virginia, nine Seniors, ages 16-22, will advance to the Senior Semi-Finals to be streamed on May 16. The 43 competitors in the Menuhin Competition Richmond 2021 come from around the world, and their performances, via video file, are being submitted from a host of countries. View here.
** 12 pm ET: Wiener Staatsoper presents Gounod's Faust. The premiere of director Frank Castorf's 1960s -inspired production of Gounod's Faust conducted by Bertrand de Billy. With Juan Diego Flórez as Faust, Nicole Car as Marguerite, Adam Palka s Méphistopélès, Étienne Dupuis as Valentin, and Kate Lindsey as Siébel. Register for free and view here. LIVE
12 pm ET: Boston Symphony Orchestra presents BSO Online. An all-Strauss program brings the BSO's 2020-21 BSO NOW online streaming season to an end with the composer's Wind Serenade, Op. 7, and Interludes from Intermezzo. Andris Nelsons conducts. Donate $100 for full access to BSO Now. View here for 30 days.
12 pm ET: Chicago Symphony Orchestra presents From the CSO Archives Episode 4: Walter Hendl & Isaac Stern. Isaac Stern was back in Chicago in January 1963 to appear with the Chicago Symphony Orchestra, performing Beethoven's Second Violin Romance and Bruch's First Violin Concerto on this television concert. Walter Hendl, the Orchestra's associate conductor, was on the podium and opened the program with Beethoven's Coriolan Overture. View here.
1:15 pm ET: Midtown Concerts presents Ensemble Breve. An exploration of pieces composed by two of the most brilliant musical geniuses from the German Baroque: J. S. Bach and G. P. Telemann, as well as suites illustrating the elegant style of the French Baroque by J. M. Leclair and F. Couperin. View here.
** 1:30 pm ET: La Monnaie presents Britten's The Turn of the Screw. Nothing is what it seems in Bly, an old English country house. When a new governess arrives, the children entrusted to her care seem to receive visits from the ghosts of the previous governess and her libertine lover. Based on a story by Henry James, Britten's opera is a psychological thriller in chamber opera format. Conductor: Ben Glassberg, director: Andrea Breth. With Ed Lyon, Sally Matthews, Carole Wilson, Gielle Allen, and Julian Hubbard. View here.
**2 pm ET: London Symphony Orchestra presents Mark Simpson & Tchaikovsky. Gianandrea Noseda conducts the LSO with violinist Nicola Benedetti in Mark Simpson's Violin Concerto (world premiere) and Tchaikovsky's Symphony No 6, Pathetique. View here.
2 pm ET: Juilliard LIVE presents David Chan Conducts. David Chan conducts members of the Juilliard Orchestra in George Walker's Lyric for Strings and Britten's Prelude and Fugue, Op. 29. Recorded on December 14, 2020. View here and on demand.
2 pm ET: San Francisco Performances present JACK Quartet & Conrad Tao. A re-streaming of the JACK Quartet's Library of Congress performance with pianist Conrad Tao. The program includes Tyshawn Sorey's For Conrad Tao, Elliott Carter's String Quartet No. 3, Duo, Ruth Crawford Seeger's String Quartet, and Rodericus/Otto's Angelorum Psalat. View here.
**2:15 pm ET: Czech Philharmonic presents Bychkov conducts Schumann & Tchaikovsky. Semyon Bychkov and the Czech Philharmonic are joined by Kirill Gerstein for Schumann's Piano Concerto. Streamed live from Prague, the work will be paired with Tchaikovsky's Second Symphony. View here. LIVE
2:30 pm ET: Concertgebouw presents Brahms's Double Concerto. The Netherlands Philharmonic is conducted Markus Poschner with violinist Kian Soltani and cellist Emmanuel Tjeknavorian in Brahms's Double Concerto. View here.
2:30 pm ET: Scottish Chamber Orchestra presents Pärt, Bryars & Beethoven. Joseph Swensen conducts the SCO with saxophonist Jess Gillam in Arvo Pärt's Cantus in Memoriam Benjamin Britten, Gavin Bryars's The Green Ray, and Beethoven's Symphony No 1. View here until May 29.
3 pm ET: Carnegie Hall presents Soundtrack for a Revolution. The story of the American Civil Rights Movement told through its music—the freedom songs that protesters sang on picket lines, in mass meetings, in police wagons, and in jail cells as they fought for justice and equality. A mix of historical documentary and contemporary musical performance, the film features performances by John Legend, Joss Stone, Wyclef Jean, and The Roots; archival footage; and interviews with Civil Rights leaders, including John Lewis, Harry Belafonte, Julian Bond, and Andrew Young. View here until May 31.
3 pm ET: Colburn School presents The Way Forward. The world premiere of a 54-minute film which reimagines the concert-going experience for the digital age. Filmed remotely in Australia, Canada, Finland, England, Spain, and on the Colburn campus in Los Angeles, it features Fabio Bidini, Kris Bowers, Danielle de Niese, Clive Greensmith, Esa-Pekka Salonen, Jean-Yves Thibaudet, Calidore String Quartet, Viano String Quartet, Eric Whitacre's Virtual Choir 6: Sing Gently, young artists of the Colburn School, and a special appearance by Academy Award-winner Christoph Waltz. The screening will be followed by a Q&A with director Hamid Shams and artists featured in the film. Register and view here.
3 pm ET: The Royal Conservatory of Music presents Music of My Life: A Conversation With… Toronto's RCM launches a new digital series in which performing artists discuss the music that inspires them, that they cannot live without, that they would take to the grave. The series also features performances filmed at The Royal Conservatory's Koerner Hall. This week: pianist and conductor Daniel Barenboim. View here.
5:30 pm ET: Philharmonia Baroque presents Music Is Essential. Bass-baritone Davóne Tines and Music Director Richard Egarr present an online gala in support of the Philharmonia Baroque Orchestra & Chorale's education programs. The one-hour event will feature performances by members of Philharmonia Baroque Orchestra & Chorale and guest artists from around the world. Tines will also perform "Cold Song" from Purcell's King Arthur and "What Language to Speak" by Philharmonia Baroque's composer-in-residence, Tarik O'Regan. Tickets from $150. View here.
7 pm ET: New York Opera Fest presents Kick-Off Event & NYOA Service Awards. The sixth festival kicks off with a virtual event featuring live and pre-recorded performances from New York City's opera companies. In addition, New York Opera Alliance will celebrate the life and honor the memory of Antoine Hodge as this year's Festival Honoree. Hodge was a bass-baritone who was a chorus member in Porgy and Bess at the Metropolitan Opera. He died of COVID-19. Hosted by Megan Gillis, Chairwoman of New York Opera Festival. View here.
7 pm ET: University of Massachusetts Amherst presents Silkroad Ensemble. Members of Silkroad Ensemble present highlights from their 20+-year trajectory, including original compositions and traditional repertoire with global reach. The concert includes music from the album Flow by Silkroad Ensemble musicians Wu Man (pipa) and Kojiro Umezaki (shakuhachi). The performance will be immediately followed by a live Q&A featuring Silkroad artists and special guests. Tickets $12. View here.
7 pm ET: Kaufman Music Center presents Fast Forward: ComposerFest. Young musicians from Kaufman Music Center's Special Music School and Lucy Moses School perform music by Florence Price, Margaret Bonds, Samuel Coleridge-Taylor, and Joseph Bolougne, Chevalier de Saint-George. View here.
** 7:30 pm ET: Nightly Met Opera Streams presents Massenet's Manon. Starring Lisette Oropesa, Michael Fabiano, Artur Rucinski, and Kwangchul Youn, conducted by Maurizio Benini. Production by Laurent Pelly. From October 26, 2019. View here and for 24 hours.
7:30 pm ET: Detroit Symphony Orchestra presents Dvorák's Piano Quintet No. 2. Pianist Shai Wosner joins musicians of the DSO in an intimate chamber setting for music by Dvorák. Legends, originally composed for piano duet, is a series of ten smaller works that set a reflective mood, arranged here for piano, clarinet, and viola. His second piano quintet was originally intended as a revision of his first but became a brand-new work of its own. Tickets $12. View here. LIVE
7:30 pm ET: Chamber Music Society of Lincoln Center presents Monumental Trios. Archival performances of Brahms's Trio in B for Piano, Violin, and Cello, Op. 8 and Beethoven's Trio in E-flat for Piano, Violin, and Cello, Op. 70, No. 2. With pianists Juho Pohjonen and Orion Weiss, violinists Paul Huang and Ani Kavafian, and cellists Carter Brey and Jakob Koranyi. View here and on demand for one week.
7:30 pm ET: Schubert Club presents Salon Séance: Debussy in Persona. Salon Séance dramatizes the performer's journey in understanding masterworks of the past in a unique presentation: concert with incidental theatre. Framed as a séance, the film Debussy in Persona reveals a more human side of the French composer, providing insights and depths into his later works. The conversation gets heated as the musicians pose the central question: can art be separated from the artist? View here.
7:30 pm ET: Rochester Philharmonic Orchestra presents Latin Heat. Principal Pops Conductor Jeff Tyzik journeys from the Spanish heartland to the streets of Havana and Buenos Aires. Featuring Bizet's Carmen Suite, Manuel de Falla's Ritual Fire Dance, Lecuona's Andalucia, Jeff Tyzik's Three Latin Dances, and more. View here until June 13.
7:30 pm ET: Adelphi University presents Americana. Violinist Kristin Lee and pianist Jeremy Jordan showcase a broad spectrum of composers and the American musical styles which influenced them. Repertoire includes Jeremy Jordan's Fish Me a Dream, Jonathan Ragonese's Non-Poem No. 4, Harry Burleigh's Four Southland Sketches, Patrick Castillo's Cirque for solo violin, Amy Beach's Romance, Gershwin's But Not for Me (arr. Jeremy Jordan), James Louis "JJ" Johnson's Lament, Joplin's The Entertainer, Florence Price's Adoration, and John Novacek's Four Rags. Tickets $10. View here.
8 pm ET: Lyric Opera of Chicago presents Rising Stars in Concert. A program of rarely heard operatic gems in the annual showcase of The Patrick G. and Shirley W. Ryan Opera Center: Rising Stars in Concert. This concert will be led by conductor Christopher Allen, with Ryan Opera Center pianist Chris Reynolds and a chamber ensemble of Lyric Opera Orchestra members. View here.
8 pm ET: Atlanta Symphony Orchestra presents Behind the Curtain: All Brahms. Robert McDuffie returns for the Violin Concerto by Brahms. Also, Robert Spano conducts members of the Atlanta Symphony Orchestra in the composer's genial and rustic Serenade No. 2. Tickets $20. View here. LIVE
**8 pm ET: The Philadelphia Orchestra presents Farrenc's Symphony No. 2. Perhaps the greatest overlooked composer of her day, Louise Farrenc was also the only female professor of music at the Paris Conservatory throughout the entire 19th century. Like much of her work, the Symphony No. 2 remains underappreciated. Yannick Nézet-Séguin is joined by organist Paul Jacobs in a program of Foumai's Concerto grosso, for chamber orchestra, Poulenc's Organ Concerto, and Farrenc's Symphony No. 2. Tickets $17. View here and on demand until May 6. LIVE
10 pm ET: Cal Performances presents Renée Fleming: Music & The Mind. The soprano presents a combination discussion-performance—featuring UC Berkeley professor of neuroscience Ehud Isacoff—as part of her ongoing creative collaborations with researchers, scholars, and scientists. Fleming has made the relationship between music and the human brain the subject of recent work. In this special presentation she offers insights into music's untapped potential for healing and transformation, performing illuminating selections from her expansive repertoire, with piano accompaniment by Robert Ainsley. Tickets $15. View here until July 28.
** 10:30 pm ET: Seattle Symphony presents Tan Dun & Takemitsu. Seattle Symphony musicians present a chamber performance featuring a selection of contemporary works including Anthony Barfield's Gravity, Allison Loggins-Hull's Hammers, Takemitsu's Rain Tree, and Tan Dun's Elegy: Snow in June. View here.
Friday, April 30
12 pm ET: Princeton Symphony presents Buskaid: Curious Creatures & a Heavenly Harp. Rosemary Nalden, Music conducts the Buskaid Soweto String Ensemble with Jude Harpstar, guest harpist and Mzwandile Twala, violin in Carlo Farina's Capriccio Stravagante, Debussy's Danse sacrée et danse profane, Angela Morley's Reverie, and Kreisler's Praeludium and Allegro, plus pop and kwela selections. Tickets $5. View here for 72 hours.
1 pm ET: Wiener Staatsoper presents Mozart's Die Zauberflöte. Conductor: Adam Fischer, directors: Moshe Leiser, Patrice Caurier. With Jörg Schneider, Olga Bezsmertna, Hila Fahima, Thomas Tatzl, and René Pape. Production from December 2017. Register for free and view here.
2 pm ET: Concertgebouworkest presents Daniel Harding Conducts. Daniel Harding conducts the Concertgebouworkest in Stravinsky's Apollon musagète and Messiaen's Et exspecto resurrectionem mortuorum. View here.
2 pm ET: DG Stage presents Sir Bryn Terfel. The Welsh bass baritone offers comfort and familiarity amid the chaos of the year, with a personal selection of pieces that lie at the heart of his musical life. From Bach's cantata Ich habe genug to the nostalgia of songs by Finzi, lighter material by Ivor Novello and odes to his homeland of Wales, Terfel confirms his versatility supported by Britten Sinfonia. Tickets Euro 9.90. View here until May 2.
2 pm ET: Royal Opera House presents 8bit. Created in response to the impact of COVID-19 on the arts (not least the freelance community), ROH Director of Opera Oliver Mears, Creative Producer Kate Wyatt, and Producer Rachel Caccia have commissioned an international cohort of collaborators who straddle both opera and technology to create short works of digital opera. The eight short 'bits' comprise six short films, one audio performance and a web browser experiment, presenting well-known repertory in new ways. Pieces by Dumbworld, Patrick Eakin Young, Elayce Ismail, Akhila Krishnan, Katie Mitchell, Anna Morrissey, André de Ridder and Katherine Manley, and Rakhi Singh feature music from Handel and Tchaikovsky to John Barber, Brian Irvine, Matt Huxley, and Anna Meredith. View here and on demand.
2:30 pm ET: Philharmonia Orchestra presents Steven Isserlis plays Schumann. Simone Young conducts the Philharmonia with cellist Steven Isserlis in Liszt's Orpheus, Schumann's Cello Concerto, and Schubert's Symphony No. 4, Tragic. Tickets £12. View here for 30 days.
3 pm ET: University of Washington's Meany Center presents Joyce Yang. The pianist plays Bach's French Suite No. 5 in G, BWV 816 and Rachmaninov's Ten Preludes, Op. 23. View here until May 7.
** 3 pm ET: Carnegie Hall presents Jordi Savall: Bal-Kan. A journey from the reign of the Ottoman Turks to the political divisions of the 20th century exploring the diverse cultural traditions that adapted and flourished during the Ottoman Empire's regime. Savall calls the Balkans "at one and the same time a rich meeting point and the theater of dramatic confrontations." View here until May 31.
5 pm ET: Carnegie Hall presents Sneak Preview: Los Hermanos/The Brothers. Violinist Ilmar Gavilán and pianist Aldo López-Gavilán are virtuoso Cuban-born brothers living on opposite sides of a geopolitical chasm a half-century wide. Tracking their parallel lives, poignant reunion, and momentous first performances together, Los Hermanos/The Brothers offers a nuanced, often startling view of estranged nations through the lens of music and family. Featuring a genre-bending score composed by López-Gavilán that he performs with his brother, the film also includes appearances by Joshua Bell and the Harlem Quartet. This screening before the film's theatrical release on May 14 will be followed by a live, online Q&A. View here until May 31.
6 pm ET: Philadelphia Chamber Music Society presents Aizuri Quartet & Marcy Rosen. The Aizuri Quartet is joined by cellist Marcy Rosen for a performance of Schubert's String Quintet in C Major. Complementing the Schubert is a first half of Alberga's String Quartet No. 1 and a selection from Dvorák's Cypresses. View here for 3 days. LIVE
6 pm ET: Martha Graham Dance Company presents The Eve Project. The opening event of GrahamFest95. Streamed from the Martha Graham Studio Theater the program includes Deep Song by Martha Graham, performed by Leslie Andrea Williams, Immediate Tragedy by Martha Graham, performed by Anne Souder, Spectre-1914 by Martha Graham, performed by Natasha M. Diamond Walker, Martha Graham's Satyric Festival Song, performed by Xin Ying, artwork by Mary Heilmann (film premiere), and Treading by Elisa Monte, performed by Charlotte Landreau and Lloyd Knight. A conversation with Janet Eilber and Elisa Monte completes the event. Tickets $30. View here.
7 pm ET: Urban Arias presents dwb (driving while black). Composed by Susan Kander with a libretto by Roberta Gumbel, this film adaptation of dwb stars Karen Slack and is directed and choreographed by Du'Bois and Camry A'Keen of A'KEEN Brand. dwb (driving while black) is a montage of moments examining the trials and triumphs Black mothers experience as their children come of age in a society plagued by racism and inequality. In the central narrative, a Mother's anxiety builds in her mind and heart as her "beautiful brown boy" approaches manhood and faces the realities of modern life as a Black person in America. Tickets $15. View here.
7 pm ET: Kalamazoo Symphony presents A New Concerto for Piano. A new concerto commissioned by The Gilmore and Poland's NFM Leopoldinum Orchestra will be given its world premiere by the Kalamazoo Symphony with the composer as soloist. Michael Brown's Concerto for Piano and Strings was originally scheduled to premiere at The Gilmore Keyboard Festival in 2020, which was cancelled due to COVID-19. The concerto was written to celebrate Beethoven's 250th birthday. Tickets $30. View here.
**7:30 pm ET: Nightly Met Opera Streams presents Verdi's La Traviata. Starring Ileana Cotrubas, Plácido Domingo, and Cornell MacNeil, conducted by James Levine. Production by Colin Graham. From March 28, 1981. View here and for 24 hours.
7:30 pm ET: Celebrity Series of Boston presents Tetzlaff Quartet. Pre-recorded in Berlin, the Tetzlaff Quartet plays Beethoven's String Quartet in B-flat, Opus 130 with Grosse Fuge, Opus 133 and String Quartet in A minor, Opus 132. Tickets $20. View here until May 6.
8 pm ET: Washington Performing Arts presents Zakir Hussain & Masters of Percussion. The tabla maestro performs on the Strathmore stage leading his ensemble in a musical exploration of "The Story of the Tabla," from the drum's origins to its leading-edge expressions. The package also includes a listening party, in which Hussain shares and discusses some of his own works as well as recordings by other artists who have influenced his life and art. Tickets $25. View here until May 6.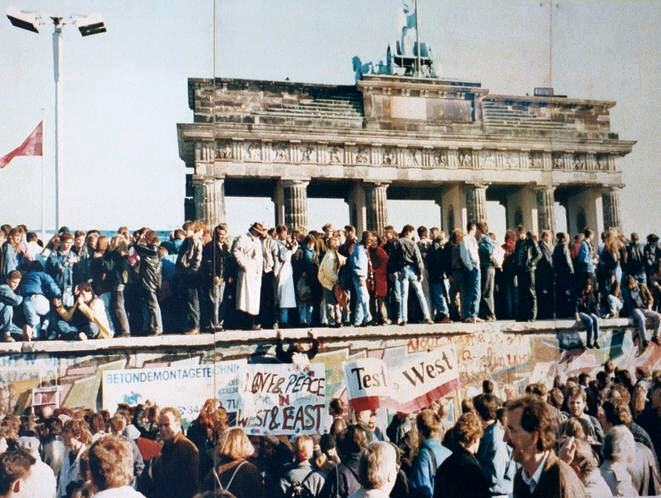 ** 8 pm ET: Carnegie Hall presents Beethoven's Symphony No. 9. To celebrate the history-making fall of the Berlin Wall in 1989, Leonard Bernstein conducted concerts on each side of the city that had been divided for 28 years. It was fitting that East Germany's newfound freedom was celebrated with a Christmas Day performance of Beethoven's Ninth Symphony. For the occasion, Bernstein substituted the word joy ("Freude") with freedom ("Freiheit"). Adding to the symbolism, the orchestra and chorus members not only hailed from Germany, but also represented the United States, Great Britain, France, and the Soviet Union. View here until May 31.
8 pm ET: UChicago presents Sullivan Fortner: The Great American Songbook. In a special streaming performance recorded during the 2020 COVID pandemic, pianist and New Orleans native Sullivan Fortner matches nostalgia with a hunger for progress, pairing his own original works with classic selections from the Great American Songbook. Register and view here until May 2.
8 pm ET: La Jolla Music Society presents Joffery Ballet. Cameras livestream the rehearsal process of Under the Trees' Voices choreographed by Joffrey Rehearsal Director Nicolas Blanc on March 3 and April 7. Set to Symphony No. 2 by Italian composer Ezio Bosso, Under the Trees' Voices channels the power of community in the age of social distancing. In four distinct sections, Blanc imagines a future of hope and unity. Tickets $20. Register and view here for one week.
8:30 pm ET: Houston Grand Opera presents Marian's Song. HGO's 68th world premiere—Marian's Song, composed by Damien Sneed to a libretto by Deborah D.E.E.P. Mouton, Houston's poet laureate emeritus—debuted in February 2020. The opera is based on the life of Marian Anderson, one of the most celebrated singers of the 20th century, who broke racial barriers throughout her storied career. This new filmed version fuses opera, spoken word, and multimedia projections. Register and view here.
9 pm ET: Minnesota Orchestra presents Dreams & Discovery. Orchestra horn player Ellen Dinwiddie Smith is featured in Eleanor Alberga's The Shining Gates of Morpheus for string quartet and horn, and French conductor Fabien Gabel makes his Minnesota Orchestra debut leading Stravinsky's suite from the ballet Pulcinella and Mozart's Symphony No. 39. View here. LIVE
Saturday, May 1
** 5 am ET: Berliner Philharmoniker Digital Concert Hall presents European Concert with Kirill Petrenko. As in 2020, the Berliner Philharmoniker and Kirill Petrenko will give their 2021 European Concert in the Philharmonie Berlin, due to the corona pandemic. Performing in the building's foyer, the special architecture is an invitation to present the music spatially with Blacher's Fanfare, Ives's Unanswered Question, Mozart's Notturno, and Penderecki's Emanations consciously relying on the effect of spatial sound. Also in the program is Tchaikovsky's Orchestral Suite No. 3 and John Adams''s Short Ride in a Fast Machine. Tickets EUR 9.90. View here. LIVE
10 am ET: IDAGIO Global Concert Hall presents Rundfunkchor Berlin: Sing-Along Concert. 1300 lovers of vocal music from many different countries come together in the Berlin Philharmonie to learn a symphonic choral work with Rundfunkchor Berlin and then perform it in concert. Simon Halsey conducts Beethoven's Fantasy for Piano, Chorus and Orchestra in C minor Op. 80, Brahms's Schicksalslied (Song of Destiny) Op. 54, and Haydn's Mass in B flat Hob. XXII:14, Harmoniemesse. The concert is streamed live from Haus des Rundfunks, Berlin, Germany. Tickets from $13. View here until December 31.
12 pm ET: Arizona Friends of Chamber Music presents Alexander String Quartet. The quartet performs Shostakovich's Prelude and Fugue in D-flat, Op. 87, No. 15 (arranged by Zakarias Grafilo), Jerome Kern's "All the Things You Are" and "The Way You Look Tonight" (transcribed by Charles Miller), George Walker's String Quartet No. 1 (excerpt), Ravel's String Quartet in F, and Gershwin's Lullaby for String Quartet. View here for 30 days.
12 pm ET: Washington National Opera presents American Opera Initiative. Three world premieres directed by Amanda Consol. This year's class of librettist-composer teams are Laura Fuentes and Ben Morris, Rebecca Hart and Amber Vistein, and Lila Palmer and Damien Geter. Their three original stories describe the experiences of a first-generation Mexican-American as she navigates her own cultural identity (Las Auténticas), the haunting mysteries of a south New Jersey town (the barren (s)), and the complex relationship between painter and model, muse and artist, touching on unspoken sexual identification and the transgression of racial and economic class norms (American Apollo). View here.
** 1 pm ET: OperaVision presents Rameau's Hippolyte et Aricie. Phèdre loves Hippolyte, but Hippolyte loves Aricie. And wouldn't you just know it, Hippolyte is the son of Phèdre's husband Thésée. Rameau tells his story with an expressive force that earned him the reputation of a revolutionary at the premiere in 1733. The richness of his harmonies, rhythms and melodies spans an entire cosmos from the underworld to the heavens, which stage director Lorenzo Fioroni, together with baroque specialist Bernhard Forck, captures in spectacular images fusing music, text, film, and dance. Recorded on April 21 and 24, 2021 at Nationaltheater Mannheim. View here for two months.
2:15 pm ET: Rotterdam Philharmonic Orchestra presents Lahav Shani conducts Brahms. For twenty years, Brahms struggled under the shadow of Beethoven before was able to make progress with his First Symphony. Lahav Shani conducts. View here until June 1.
** 2:30 pm ET: Philharmonie de Paris presents Pablo Heras-Casado & Sabine Devieilhe. Pablo Heras-Casado conducts the Orchestre de Paris with soprano Sabine Devieilhe in a concert that includes Ravel's Boléro, his Chansons populaires grecques, his orchestral arrangement of his piano piece Alborada del gracioso, and his arrangement of Mussorgsky's Pictures at an Exhibition. View here. LIVE
5 pm ET: Martha Graham Dance Company presents Past Present. Part of GrahamFest95. Streamed from the Martha Graham Studio Theater the program includes two excerpts from Communion by Robert Cohan, performed by Laurel Dalley Smith and Lloyd Mayor, "Lorenzo" from Afternoon Conversations with Dancers by Robert Cohan, performed by Lorenzo Pagano, Robert Cohan's "Lloyd" from Afternoon Conversations with Dancers, performed by Lloyd Knight, artwork by Rashid Johnson (film premiere), Conversation of Lovers by Martha Graham, performed by Xin Ying and TBA, and Lamentation Variations by Kyle Abraham (performed by Lloyd Knight and Lloyd Mayor), Richard Move (So Young An), and Nicolas Paul (performed by Anne O'Donnell, Anne Souder, and Leslie Andrea Williams). Tickets $30. View here.
7 pm ET: The Gay Men's Chorus of Washington, DC presents Spring Affair 2021. Emcee Alan Cumming hosts A Ruby Jubilee for GMCW's 40th anniversary with appearances, including Broadway star Laura Benanti and comedian and jazz singer Lea Delaria ("Boo" on Orange is the New Black). There will also be a silent auction with prizes such as a Greek Island Adventure, New Orleans Cruise, Escape to Key West, and a variety of specialized wine packages. View here.
** 7:30 pm ET: Nightly Met Opera Streams presents Cilea's Adriana Lecouvreur. Starring Anna Netrebko, Anita Rachvelishvili, Piotr Beczala, and Ambrogio Maestri, conducted by Gianandrea Noseda. Production by Sir David McVicar. From January 12, 2019. View here and for 24 hours.
7:30 pm ET: Detroit Symphony Orchestra presents Chamber Winds. Members of the DSO's winds and brass perform works for woodwind quintet featuring Barber's Summer Music and Jeff Scott's Startin' Sumthin'. Tickets $12. View here. LIVE
7:30 pm ET: 92nd St Y presents Manuel Barrueco. The guitarist returns to 92Y with a program that travels from late Renaissance Italy to 20th century Mexico, and ranges from Baroque sonatas to color-drenched folk-inspired works. Tickets $20. View here.
8 pm ET: The Orchestra Now presents A Belated Beethoven Birthday. TON Music Director Leon Botstein conducts the first of two concerts dedicated to one of the greatest composers of all time, Ludwig van Beethoven (after the pandemic shut down many of the celebrations planned for the 250th anniversary of his birth). The program features his Fifth and Seventh symphonies, as well as his Triple Concerto for violin, cello, and piano. View here.
8 pm ET: Rhode Island Philharmonic presents String Kingdom. Bramwell Tovey conducts a program of Vaughan Williams's Fantasia on a Theme by Thomas Tallis and Elgar's Introduction and Allegro as well as works by Benjamin Britten and Dag Wirén. Tickets $40. View here.
8 pm ET: Chamber Music Detroit presents Zuill Bailey & Bryan Wallick. The cellist and pianist perform Mendelssohn's Variations Concertantes for Cello and Piano in D, Op. 17, Debussy's Sonata for Cello and Piano, Lukas Foss's Capriccio for Cello and Piano, and Rachmaninov's Sonata for Cello and Piano in G minor, Op 19. Tickets $15. View here until May 8.
8 pm ET: Duke Performances presents Ciompi Quartet. Saxophonist Branford Marsalis returns to Duke Performances for a virtual presentation with pianist Joey Calderazzo (also an NCCU teacher/mentor). Marsalis and Calderazzo will perform fresh originals, familiar standards, and echoes of jazz history. View here until May 4.
8 pm ET: Annapolis Symphony Orchestra presents Tan Dun & Brahms. Wu Man performs Tan Dun's Concerto for String Orchestra and Pipa with the Annapolis Symphony Orchestra and Music Director José-Luis Novo in a concert filmed at Maryland's Music Center at Strathmore. The program also includes Brahms's Serenade No. 1 in D, Op. 11. Tickets $49. View here.
8 pm ET: Friends of Ringwood Chamber Music presents Jasper String Quartet & Jupiter String Quartet. The two string quartets combine for a concert that includes Florence Price's String Quartet in G, George Walker's Lyric for String Quartet, and Mendelssohn's Octet in E-flat, Op. 20. Register and view here.
** 8:30 pm ET: Tulsa Opera presents Greenwood Overcomes. A program of works by 23 living Black composers performed by eight Black artists to commemorate the centennial of the 1921 Tulsa Race Massacre. Co-curated by Howard Watkins and Tulsa Opera Artistic Director Tobias Picker, Greenwood Overcomes features mezzo-soprano Denyce Graves, soprano Leah Hawkins, soprano Leona Mitchell, tenor Issachah Savage, tenor Noah Stewart, mezzo-soprano Krysty Swann, bass Kevin Thompson, and bass-baritone Davóne Tines. Howard Watkins will be the pianist. The program includes four new works commissioned by Tulsa Opera and eight world premieres in total. View here until May 31
9 pm ET: Houston Symphony presents Brian Del Signore Plus Brahms. Principal percussionist Brian Del Signore makes a Houston Symphony solo debut, performing the marimba movement from his own Percussion Concerto. Celestial Blue by Jennifer Higdon is followed by Britten's Sinfonietta, Op. 1. The concert closes with Brahms's Serenade No. 2. Tickets $20. View here. LIVE
Sunday, May 2
1 pm ET: Wiener Staatsoper presents Bizet's Carmen. Conductor: Andrés Orozco-Estrada, director: Calixto Bieito. With Anita Rachvelishvili, Piotr Beczala, Erwin Schrott, and Vera-Lotte Boecker. Production from February 2021. Register for free and view here.
1 pm ET: Orpheus Sinfonia & The Wallace Collection present Silent Witness. The fourth of a five-part series exploring the connections between art and music. This program plays with the concept of paintings, furniture and music bearing witness to particular moments at the Courts of Louis XIV, Louis XV, and Marie-Antoinette, such as Mozart's first visit to Versailles, where he performed aged only 7. With music by Lully, Mozart, Rameau, and Gluck. Tickets from £5. View here.
** 2 pm ET: Peoples' Symphony Concerts presents Juilliard String Quartet. The quartet performs Brahms's String Quartet in A minor, Op. 51 No. 2, Mozart's String Quartet in B-flat, K.458 Hunt, and Dutilleux's String Quartet. Tickets $50 for five concerts. View here.
2 pm ET: Young Concert Artists presents Albert Cano Smit. The pianist appears at Kaufman Music Center's Merkin Hall in a program that includes Orlando Gibbons's Lord Salisbury Pavan, Ravel's Pavane pour une infant défunte, Debussy's "Canope" from Preludes, Book 2, and Ligeti's Etude No. 1, Désordre, Etude No. 15, White on White, and Etude No. 13, The Devil's Staircase. View here. LIVE
3 pm ET: Martha Graham Dance Company presents Other Spaces. Part of GrahamFest95. Streamed from the Martha Graham Studio Theater the program includes Martha Graham's Saraband, performed by Xin Ying and Lloyd Knight, artwork by Luchita Hurtado (film premiere), Martha Graham's Immediate Tragedy, performed by Xin Ying, artwork by Rita Ackermann (film premiere), My River Runs to Thee by Martha Graham, performed by Anne O'Donnell, Moon by Martha Graham, performed by So Young An and Jacob Larsen "Duet" from The Auditions by Troy Schumacher, performed by Marzia Memoli and Lorenzo Pagano, and Treading by Elisa Monte, performed by Charlotte Landreau and Lloyd Knight. Tickets $30. View here.
3 pm ET: Caramoor presents Callisto Quartet. For their second performance as Caramoor's 2020–21 Ernst Stiefel String Quartet-in-Residence, the Callisto completes its season-long survey of Bartók's string quartets with the composer's Second, Third, and Fifth Quartets. View here.
3:30 pm ET: Louisiana Philharmonic presents Low Notes! Brass players Michael Matushek, Evan Conroy, Robert Nunez, and Ben Atherholt are joined by bass duo Dave Anderson and Paul Macres in a program of David Anderson's Three Movements from Seven Bass Duets, David Fetter's Spain from Bass Lines, Bach's "Allemande" from Partita in A minor, BWV 1013, and Schulhoff's "Melancolia" from Bassnachtigall, Op. 38. Tickets $50 (includes sweets or savories if you live in the New Orleans area). View here.
4 pm ET: Our Concerts Live presents Concertos from the Inside: Week 17: Mozart No. 5. In a 24-part series, Rachel Barton Pine performs the entire solo violin part of the greatest violin concertos unaccompanied and shares her perspective on each, explaining how she prepares and how her performance connects to the work's historical and musical context. The series is geared towards career violinists, advanced students, violin teachers, and violin aficionados. Tickets $20. Register and view here.
4 pm ET: Music Institute of Chicago presents Chen String Quartet. The Chicago-based quartet performs Beethoven's String Quartets, Op. 18: No. 5 in A and No. 6 in B flat, and the String Quartet No. 15 in A minor, Op. 132 (III. Molto adagio). Register and view here. LIVE
4 pm ET: The Gilmore presents Virtual Rising Stars: Glenn Zaleski Trio. Zaleski leads his trio in an eclectic mix of jazz works and his own compositions. The pianist was a semi-finalist in the 2011 Thelonious Monk International Jazz Piano Competition, as well as a finalist for the 2011 American Pianists Association Cole Porter Fellowship in Jazz. Since then, he has become one of the most in-demand young pianists on the New York jazz scene. Suggested donation $25. View here for 30 days. LIVE
4 pm ET: Music Before 1800 presents From Russia with Love: String Quartets for Catherine the Great. The Diderot String Quartet perform a quartet by Anton Ferdinand Titz, a favorite composer of Catherine the Great, doyenne of the Russian Enlightenment. Their second offering is Haydn's Quartet in E-flat from his "Russian" quartets, nicknamed the "Joke." Tickets $15. View here.
** 7:30 pm ET: Met Opera Streams presents Puccini's La Rondine. Starring Angela Gheorghiu, Lisette Oropesa, Roberto Alagna, Marius Brenciu, and Samuel Ramey, conducted by Marco Armiliato. Production by Nicolas Joël. From January 10, 2009. View here and for 24 hours.
Monday, May 3
8 am ET: Wigmore Hall presents Jonathan Plowright. The British pianist opens this concert with Busoni's arrangement of Bach's D minor Chaconne which was performed by Busoni himself at the opening of the Hall almost 120 years ago. This is followed by the six pieces that make up Liszt's Consolations S172. The concert closes with Grieg's Holberg Suite Op. 40, originally written for piano before Grieg adapted it for string orchestra. Register, view here and on demand for 30 days. LIVE
1 pm ET: Wiener Staatsoper presents Cavalleria Rusticana & Pagliacci. Conductor: Marco Armiliato, director: Jean-Pierre Ponnelle. With Eva-Maria Westbroek, Brian Jagde, Ambrogio Maestri, Zoryana Kushpler, and Isabel Signoret; Roberto Alagna, Aleksandra Kurzak, Ambrogio Maestri, Andrea Giovannini, and Sergey Kaydalov. Production from November 2020. Register for free and view here.
** 2:30 pm ET: Grand Théâtre de Genève presents Purcell's Dido and Aeneas. Conductor: Emmanuelle Haïm, director and choreographer: Franck Chartier, composition and direction of additional music: Atsushi Sakaï. With Marie-Claude Chappuis as Dido and the Sorceress, Jarrett Ott as Æneas, and Emoke Baráth as Belinda. View here.
2:30 pm ET: Philharmonie de Paris presents Masato Matsuura & Frédérick Haas: Goldberg Nô. Together, the harpsichordist and dancer interpret Johann Sebastian Bach's Goldberg Variations. View here. LIVE
7 pm ET: 92nd St Y presents Alyson Cambridge & Friends. The American soprano appears in the first performance with limited audience in 92Y's Kaufmann Concert Hall since March 2020. Cambridge performs favorite arias from some of her signature roles, and in special collaboration with the Glimmerglass Festival, is joined by friends from the Festival's Young Artists Program for highlights from their upcoming season. Following the concert, Cambridge talks with the Young Artists about their training and career paths. Tickets $20. View here for one month.
** 7:30 pm ET: Met Opera Streams presents Strauss's Elektra. Starring Nina Stemme, Adrianne Pieczonka, Waltraud Meier, and Eric Owens, conducted by Esa-Pekka Salonen. Production by Patrice Chéreau. From April 30, 2016. View here and for 24 hours.
7:30 pm ET: Chamber Music Society of Lincoln Center presents Inside Chamber Music: Fauré's Trio in D minor. Bruce Adolphe is joined by CMS artists to examine Fauré's Trio in D minor for Piano, Violin, and Cello, Op. 120. Premiered in honor of the composer's 78th birthday, the D minor Piano Trio is a remarkable example of late-style musical thinking: economical and precise, elegant and poised, traditional yet deeply personal. Tickets $15. View here and on demand for one week.
7:30 pm ET: SalonEra presents La Folia. SalonEra caps off its spring season with a party episode featuring soprano Sherezade Panthaki, countertenor Reginald Mobley, and lutenist Arash Noori, and remote collaborations featuring Maya Kherani, Shelby Yamin, Maria Romero, Karin Cuellar, Gail Hernandez-Rosa, Daphna Mor, Mélisande Corriveau, Rebecca Reed, Eric Milnes, and Mark Edwards. Music is by Monteverdi, Corelli, Purcell, Marais, Boismortier, and others. View here.
Artists and Organizations Offering Free Content
The following are all accessible during the coronavirus pandemic:
Academy of Ancient Music
The most listened-to period instrument ensemble, directed by Richard Egarr, has made a number of streams available on its website. Guest artists include Louise Alder, soprano, Nicola Benedetti, violin, Mary Bevan, soprano, David Blackadder, trumpet, Iestyn Davies, countertenor, Tim Mead, countertenor, Christopher Purvis, bass, and Tenebrae, directed by Nigel Short. Explore here.
NEW: Afro-Diasporic Opera Forum
The International Contemporary Ensemble, in partnership with Opera Omaha and FringeArts, presents the Afro-Diasporic Opera Forum online from May 26-28, 2021. The Forum is a free, three-day series of online events to celebrate, share, and reflect on four operas that have had a major impact on the organization and collaborators. They include: George Lewis's Afterword (2015), Tyshawn Sorey's Perle Noire: Meditations for Joséphine Baker (2016), Pauline Oliveros and IONE's The Nubian Word for Flowers: A Phantom Opera (2017), and a new work-in-development, Awakening (to be premiered in 2022), by Courtney Bryan with Charlotte Brathwaite, Sharan Strange, Cauleen Smith, and Helga Davis. In order to cultivate awareness among presenters, producers, ensembles, and audiences, the Ensemble will bring these works into conversation with one another and with leading scholars in the field. Renowned musicologist Dr. Naomi André is the lead scholar and conversation partner for this three-day series featuring presenters and panelists such as Julia Bullock, IONE, George Lewis, Tyshawn Sorey, and many others. Explore here.
Alternative Classical
Humans of Classical Music is a video series in which musicians, actors, comedians, and podcasters from around the world recommend their favorite piece of classical music in one minute. A new video will go live every Thursday during 2021, starting on February 4, accompanied with a link on Spotify. Each video is free of musical jargon and is suitable for anyone interested in exploring the world of classical music. The list includes countertenor Anthony Roth Costanzo, three-time Edinburgh Comedy Award nominee Kieran Hodgson, Principal Conductor of Glyndebourne on Tour Ben Glassberg-Frost, Chief Executive of Manchester Collective Adam Szabo, and composers Anna Clyne, Gabriel Prokofiev, and Missy Mazzoli. Explore here.
American Opera Project
First Glimpse is a video album of 20 songs created during the first year of AOP's 2019-21 fellowship program, Composers & the Voice. Originally intended as a live concert, the videos will be released every Friday beginning October 23 and for the following six weeks. The composers are Alaina Ferris, Matt Frey, Michael Lanci, Mary Prescott, Jessica Rudman and Tony Solitro, with librettists Amanda Hollander and Jonathan Douglass Turner. Videos will be free for one week following their release, after which they will be available to rent or purchase, individually or as a full set through AOP's Website. Explore here.
American Symphony Orchestra
American Symphony Orchestra releases weekly recordings from its archives with content alternating between live video recordings of SummerScape operas and audio recordings from previous ASO concerts. Ethel Smyth's The Wreckers, Richard Strauss's Die Liebe aus Danae, and Korngold's Das Wunder der Heliane, all conducted by Leon Botstein, are all highly recommended and available now.
Apollo's Fire: Music for the Soul
The Cleveland-based baroque orchestra founded by Artistic Director Jeannette Sorrell is offering a series of video streams entitled "Music for the Soul." New episodes are posted here.
Atlanta Opera
The Atlanta Opera has released the first four episodes of Orfano Mondo, a world premiere film series by bass-baritone Ryan McKinny and filmmaker Felipe Barral. Taking its title from the prologue to Leoncavallo's Pagliacci, Orfano Mondo ("orphan world") addresses the fears surrounding live performance during the pandemic though exclusive behind-the-scenes footage, material filmed expressly for the series, and scenes from Atlanta's live fall productions of Pagliacci and of Viktor Ullmann and Peter Kien's The Kaiser of Atlantis. Performed in Italian and German with English subtitles available, each Orfano Mondo episode is 10-15 minutes long, and four more episodes are scheduled for release over the next two months. Explore here through April.
Baltimore Symphony Orchestra
BSO Sessions continues to bring the stories of BSO musicians, conductors, and collaborators to life through a documentary-style narrative. Real stories are paired with powerful music, including the elevation of unheard voices in classical music. Episodes premiere weekly on Wednesdays at 8 pm ET and are available through June 2021. Explore here.
Bard SummerScape & Fisher Center
Archival works highlight Bard's wealth and breadth of programming, including performances from its SummerScape Opera and BMF archives. Recent include Bard SummerScape's 2011 production of Strauss's rarely performed Die Liebe der Danae and last year's Daniel Fish directed staging of Michael Gordon's Acquanetta. More details here.
Bergen Philharmonic
Bergen's outstanding orchestra enjoys national status in Norway with a history dating back to 1765. Its free streaming service was established as part of 250-year anniversary in 2015 and offers a fine selection of works from its concert series in Grieghallen, Bergen. Conductors include Edward Gardner, James Gaffigan, Thierry Fischer, David Zinman, Neeme Järvi, Jukka Pekka Saraste, Nathalie Stutzmann, and Christian Zacharias with soloists including Leif Ove Andsnes, Lise Davidsen, Truls Mørk, Mari Eriksmoen, and Freddy Kempf. Well worth exploring here.
Chatham Baroque
Chatham Baroque is releasing high-quality monthly videos featuring leading baroque performers including gambist Jaap ter Linden, lutenists Nigel North and Stephen Stubbs, and countertenor Reginald Mobley. Once posted, videos are available on demand through June 30, 2021. Each program includes artist interviews and are available for as little as $18 per program. Explore here.
Cliburn Kids
Cliburn Kids is a growing collection of entertaining 7- to 10-minute videos designed to introduce children to the fun of classical music. How does music paint pictures, tell stories, express feelings? Host Buddy Bray and guest artists use individual pieces to explore topics that delve into the way music is organized and structured, counting and rhythm, expressive elements, and sometimes just lighthearted enjoyment. Programs are geared towards elementary-aged children, and activities are provided for each episode that are perfect for in-classroom or at-home studies. New episodes and lesson plans are released every Tuesday. Explore here.
Concours Musical International de Montréal Piano Edition
From April 26 – May 14, CMIM will hold its triennial piano edition in a virtual format. A preliminary jury has selected twenty-six semifinalists aged 21-30 who represent 11 different countries to compete for over $230,000 in prizes and awards. In addition to a grand prize of $30,000 from the city of Montréal and the $50,000 Joseph Rouleau Career Development Grant offered by the Azrieli Foundation, the first prize winner will also be offered a concert tour in three North American cities, an artist residency at Canada's Banff Centre for Arts and Creativity, a concerto performance with the Orchestre symphonique de Montréal, and a solo album recording on the Steinway & Sons label with a launch event at Steinway Hall in New York City. The public is invited to vote for the recipient of the $5,000 ICI Musique People's Choice Award. All stages of the competition will be available for free, on-demand here.
Days & Nights Festival
The annual multidisciplinary Days and Nights Festival—which since 2011 has taken place in and around Big Sur, California and has brought together luminaries and pioneers in fields including music, dance, theater, literature, film and the sciences—launches its premiere streaming portal featuring exclusive films of a selection of its landmark performances and events. Films slated for release, from February to May 2021, includes contributions by such wide-ranging figures as JoAnne Akalaitis, Tibetan artist Tenzin Choegyal, Danny Elfman, Molissa Fenley, María Irene Fornés, Allen Ginsberg, Dev Hynes (Blood Orange), Jerry Quickley, and Glass himself. Featured performers and ensembles include Dennis Russell Davies, Ira Glass, Matt Haimovitz, Tara Hugo, Lavinia Meijer, Maki Namekawa, Gregory Purnhagen, Third Coast Percussion, Opera Parallèle, and Glass and his Philip Glass Ensemble. Explore here.
Detroit Symphony Orchestra
The Detroit Symphony Orchestra has made its webcast archive available for free. The collection features 200+ works going back three years, and highlights include Leonard Slatkin conducting John Luther Adams's climate change-inspired Become Ocean from 2019, several world premieres, and a host of bite-sized encores. Explore here.
Deutsche Grammophon Yellow Lounge
The German classical music giant is streaming Yellow Lounge broadcasts from its archives. Recent additions include clarinetist Andreas Ottensamer, pianists Alice Sara Ott and Chihiro Yamanaka, and cellist Mischa Maisky. Performances are broadcast in rotation, one video at a time, adding a new performance every few days. DG communicates the start of each new performance by newsletter at the start of each week. To keep updated sign up here.
English Symphony Orchestra
The English Symphony Orchestra's ESO Digital is an expanding digital archive of music, performed by English Symphony Orchestra and its partners, that you are unlikely to hear anywhere else. Access is free with a monthly donation; however Musical America readers can get a free trial of one week when setting up a new donation by using the coupon code MusicalAmerica2021. Register here.
Finnish National Opera
Finnish National Opera presents Stage24, a series of streamed archived performances on its website, which are then available for the next six months. Recent content includes a staged version of Sibelius's Kullervo, Stravinsky's The Rake's Progress, Caspar Holten's staging of Wagner's Der Fliegende Holländer with Camilla Nylund, and Christoff Loy's Tosca. An excellent company and some interesting and original work worth investigating. Explore here.
Handel and Haydn Society
Boston's Handel and Haydn Society has created the H+H Listening Room where you can hear and watch H+H performances including Mozart's Requiem, Handel's Messiah, and Purcell's Dido and Aeneas filmed at New York's Met Museum. There are also more than a dozen videos of musicians performing from their homes, a special video of principal flutist Emi Ferguson teaching people how to make their own baroque flute, and a new podcast called "Tuning In". In the first episode Principal Cellist Guy Fishman interviews Artistic Director Harry Christophers about Bach's St. Matthew Passion. Explore here.
Kennedy Center: Arts Across America: Spring
Arts across America continues this Spring with a focus on cultural leadership and art as a catalyst for public healing, decolonization, and genuine global change. With artistic contributions from the Black Trans theater community, programs about Sacrifice Zones and the environment, the fight for women's rights in the Latinx community, and discussions of the prisons and detention center system, and about the importance of Indigenous food and health. Hosted by sage artistic minds, these performances and conversations strive to bring audiences together to heal our country, communities, and selves. Explore here and other Kennedy Center regular online releases via their digital stage here.
La Scala/RAI
Italy's RAI presents five productions from La Scala Milan including the world premiere of Kurtág's Fin de Partie, Daniel Barenboim conducting Götterdämmerung, Lisette Oropesa in Verdi's I Masnadieri, Montedervi's Orfeo conducted by Rinaldo Alessandrini, and Les Vêpres Siciliennes conducted by Daniele Gatti. A wide range of concerts are also available. Explore and register here.
Les Arts Florissants
Les Arts Florissants's annual Festival in Thiré, France included a series of 10- to 15-minute "Meditation" concerts recorded earlier this summer. Now available to enjoy online, the Meditations include performances by students of Juilliard's Historical Performance program in the spirit of their annual participation in the Festival. View here.
Lincoln Center Lincoln Center Passport to the Arts
A variety of virtual classes, performances, and bonus content designed for children, teens and adults with disabilities and their families. Offerings include programs with Chamber Music Society of Lincoln Center, Jazz at Lincoln Center, the Metropolitan Opera Guild, New York City Ballet, the New York Philharmonic, and The New York Public Library for the Performing Arts. Families can attend dance, music or drama classes, watch exclusive performances, check out behind-the-scenes content, and even meet performers—all from their homes. Families will receive pre-visit materials, including social narratives, photos, and links before each program. All programs take place via Zoom. Register here.
Look + Listen Festival
The free annual festival returns for its 19th season in May 2021 with an "At Home Edition" designed to bring art directly into audiences' homes, in both digital and tangible forms. Along with online performances, audiences will be treated to limited-edition physical artworks, delivered by mail (to U.S. residents only). On three Saturdays—May 8, 15, and 29 —sound, visual, and literature artists Mendi + Keith Obadike will play LULL: a sleep temple, an eight-hour sonic experience incorporating field recordings, analog synths, and acoustic instruments intended to create a field of sound for dreaming. The first 100 registrants will be sent a small "dream kit" containing a booklet, candle, and sachet. On Saturday, May 22, Berlin-based composer/performer/instrument builder Viola Yip joins forces with composer/vocalist/sound artist Ken Ueno, a professor at UC Berkeley, for the world premiere of an hourlong piece performed synchronously by the two artists from their home locations. thingNY's Dear Nancine consists of mailed gifts to experience alone, and/or with your household or close friends. The work centers around cartography, land rights, colonization, and routine. Packages will arrive to the first 100 registrants on Saturday, May 1. And Audra Wolowiec has created Semaphore, a printed booklet exploring modes of communication across long distances, mailed to all festival registrants in the US. Semaphore will serve simultaneously as a festival program, conceptual art piece, and activity book. Register and explore here.
Los Angeles Chamber Orchestra
LACO AT HOME offers streaming and on demand performances, including a full showing of the orchestra's critically acclaimed West Coast premiere of Dark with Excessive Bright for double bass and strings by LACO Artist-in-Residence Missy Mazzoli. View streaming here and on demand here.
Los Angeles Master Chorale
Videos recorded as part of the "Offstage with the Los Angeles Master Chorale" series from April 24 to June 19, 2020 included interviews conducted by Artistic Director Grant Gershon and Associate Conductor Jenny Wong with notable performers—including special guests Reena Esmail, Morten Lauridsen, Anna Schubert, Peter Sellars, Derrick Spiva—as well as Master Chorale singers. Available on demand here.
MSU College of Music
Over two weeks, MSU College of Music will stream an assortment of live and recorded classical performances from a variety of chamber music groups. over a two-week period from April 20 – May 2. In all, eight concerts in just 13 days will feature the Symphony Orchestra Chamber Players, Wind Symphony Chamber Players, a chamber music recital featuring cello and piano sonatas, Concert Band Chamber Players, Symphony Band Chamber Players, Graduate and Undergraduate Chamber Choirs, and concluding the series will be a special rebroadcast of Mendelssohn's Elijah recorded in 2018 on the Cobb Great Hall stage of Wharton Center. Explore here.
Mark Morris Dance Group 40th Anniversary Digital Season
MMDG continues to celebrate its 40th Anniversary with a new archival collection featuring three excerpts from Mark Morris dances?I Don't Want to Love, Rhymes With Silver, and V, and one full-length work, Rock of Ages, selected by veteran MMDG company members Joe Bowie and Lauren Grant. Viewers are also able to watch the full performances of the excerpted works on demand. Each work is preceded by video introductions by Joe Bowie and Lauren Grant. Explore here.
Metropolitan Opera Live In Schools
The Metropolitan Opera's HD Live in Schools program has launched a new series for the 2020–21 school year, creating cross-disciplinary educational opportunities across the country. For the 2020–21 school year, students and teachers will receive free subscriptions to the Met Opera on Demand service, with a catalogue of more than 700 Live in HD presentations, classic telecasts, and radio broadcasts. Ten operas have been selected for the HD Live in Schools program, and will be presented in five educational units, with two thematically paired operas per unit. The series opens with Beethoven's Fidelio and Donizetti's La Fille du Régiment (September 28–October 16), both of which explore the intersection of music and politics. The Met will continue to offer teachers HD Live in Schools Educator Guides and access to Google Classroom materials that can be adapted for virtual learning lesson plans. In addition, the Met's National Educators Conference will be hosted on a virtual platform this year and take place on five Saturdays throughout the 2020–21 school year. Two conferences, scheduled for October 10, 2020, and October 17, 2020, will also feature live conversations with Met artists. More information here.
Minnesota Orchestra
Minnesota Orchestra at Home shares video, audio, and educational materials through the categories of Watch, Listen and Learn, including videos from the orchestra's archives and newly created "mini-concerts" directly from the homes of Orchestra musicians. Explore and view here.
National Sawdust Digital Discovery Festival, Volume One
With more than 65 events, featuring over 100 artists premiering in a four-month span, National Sawdust Digital Discovery Festival: Volume One was a bright spot in NYC's post-COVID live music world. Featuring post-COVID performances from Robert Wilson, Julian Lage, Tyondai Braxton, Emel Mathlouthi, Matthew Whitaker, Dan Tepfer, Ashley Bathgate, Emily Wells, Brooklyn Rider, Joel Ross, Conrad Tao, Andrew Yee, and Lucy Dhegrae, and recently recorded Masterclasses with Tania León, Ted Hearne, Vijay Iyer, Jamie Barton, Lawrence Brownlee, Trimpin, and Lara St. John. Archival performances include David Byrne, Lara Downes and Rhiannon Giddens, and Ryuichi Sakamoto. Explore here.
New World Symphony
The New World Symphony presents a web-based series called NWS Archive+. Michael Tilson Thomas moderates discussions with NWS Fellows, alumni, guest artists, and visiting faculty about archived recordings. Performances will be available here. NWS Fellows also play live, informal chamber music concerts from their homes in Miami Beach and broadcast via Facebook Live. In addition, the NWS online archive contains master classes, tutorials and town halls, which can be found here. Finally, for the past 10 years, the Fellows have performed one-hour concerts for local school children. These concerts and preparatory material will be available free to students and parents. NWS Educational concerts can be found here.
NEW: New York Opera Fest
The New York Opera Fest celebrates its sixth season with both virtual and in-person performances by 20+ local, New York City-based opera companies. Presented by the New York Opera Alliance, with support from OPERA America, this annual festival runs for two months May-June 2021 starting with a special kick-off event April 29th. For a complete list of events, explore here.
Opera Australia
OA | TV: Opera Australia on Demand is the Sydney-based company's new digital space. Alongside the world's largest collection of Dame Joan Sutherland on video, OA will offer exclusive content from the OA back catalogue, productions from Handa Opera on Sydney Harbour, and a new series of chat show-style interviews conducted by AD Lyddon Terracini. The first posted full show is Sutherland in The Merry Widow, and the fileted aria's in the section labelled "The Best of Dame Joan Sutherland" are even better. View here.
Opéra National de Paris
The Palais Garnier and Bastille Opera have made their digital stage, "The 3e Scène," free. The platform is a pure place of artistic adventure and exploration, giving free rein to photographers, filmmakers, writers, illustrators, visual artists, composers, and choreographers to create original works. Visit here. Some of Opéra National de Paris's productions are accessible on the company's Facebook Page. In addition, Octave, the Paris Opera's online magazine, is posting articles, videos, and interviews here.
Opera North
One of Britain's most respected smaller opera companies, Opera North has put its acclaimed semi-staged concerts of Wagner's epic Ring Cycle online. "Beg, borrow, or be like Wotan and steal a ticket for this show," said the UK's Times of Das Rheingold. "You'd be lucky to hear as good at Bayreuth," said The Telegraph of Die Walküre. Richard Farnes proves a seriously impressive Wagner conductor. Watch here.
OperaVision
OperaVision offers livestreams of operas available for free and online for up to six months. Previous offerings include Barrie Kosky's visually spectacular Moses und Aron, David McVicar's superb Die Entführung aus dem Serail from Glyndebourne, and Deborah Warner's thoughtful Death in Venice for English National Opera. View upcoming and past content here.
Rotterdam Philharmonic Orchestra: Beethoven at Home
RPO brought Beethoven to living rooms in December playing all nine symphonies. The musicians performed the first eight symphonies in small chamber ensembles varying from a string sextet to a 15-strong brass ensemble. The Grand Finale took place on New Year's Eve: Beethoven's Ninth, played by the full orchestra with chorus and soloists. View here.
Orli Shaham Bach Yard Playdates
Pianist Orli Shaham brings her acclaimed interactive concert series for kids to the internet. Bach Yard Playdates introduces musical concepts, instruments, and the experience of concert-going to a global audience of children and their families. A number of 10-minute episodes are already available for on-demand streaming. Programs and performances range from Bach's Two-Part Invention to Steve Reich's Clapping Music. Explore here.
Trinity Wall Street
New York's Trinity Church Wall Street introduces daily weekday "Comfort at One" (1 pm ET) streaming performances on Facebook with full videos posted here. Tune in for encore performances of favorite Trinity concerts, professionally filmed in HD, along with current at-home performances from Trinity's extended artistic family.
Voices of Ascension
New York choir Voices of Ascension, which celebrates its 30th anniversary next season, is posting a daily offering of choral beauty on its website. Music is chosen by staff, members of the chorus and orchestra, and listeners. View here.
Warsaw Philharmonic
The Warsaw Philharmonic has made a selection of video recordings available on its YouTube channel. Recent offerings include Saint-Saëns's Organ Symphony and Arvo Pärt's Swansong conducted by Artistic Director Andrzej Boreyko, as well as rarities by Polish composers like Grazyna Bacewicz. It's an excellent orchestra very much in the Eastern European tradition and concerts have been master edited for posting online.
Paid Digital Arts Services
Berlin Philharmonic Digital Concert Hall
The BPO Digital Concert Hall contains over 600 orchestra concerts covering more than ten years, including 15 concerts with the orchestra's new Chief Conductor Kirill Petrenko, interviews, backstage footage. Subscriptions or single tickets available.
Medici TV
Thousands of classical music videos are available by subscription, as well as hundreds of events that are broadcast live for free each year, available for 90 days. Subscriptions cost $83.85 per year but single tickets are also available. www.medici.tv
Opera Philadelphia Channel
Opera Philadelphia has created its own channel through which to share its digital offering. Operatic films like David T. Little's Soldier Songs, world premiere digital commissions by Tyshawn Sorey, Courtney Bryan, Angélica Negrón, and Caroline Shaw, and recordings of stage productions like La Traviata and Breaking the Waves are available on-demand. Season subscriptions priced at $99 are offered along with pay-per-view rentals for individual performances. The channel is available on computers and mobile devices, as well as AppleTV, Android TV, Roku, and Amazon FireTV. Explore here.
Pictured: Fall of the Berlin Wall, 1989

WHO'S BLOGGING


RENT A PHOTO
Search Musical America's archive of photos from 1900-1992.