---
Free Guide to (Mostly) Free Streams, April 12-19
We will be updating this list weekly. Please note that all times are given in U.S. Eastern Time (ET). To calculate in other time zones or counties, British Summer Time (BST) is currently five hours ahead of ET and Central European Time (CET) is currently six hours ahead. U.S. Central Daylight Time (CDT) is one hour behind ET. Mountain Time (MT) is two hours behind ET, while Pacific Time (PT) is three hours behind. Contact editor@musicalamerica.com.
Classical music coverage on Musical America is supported in part by a grant from the Rubin Institute for Music Criticism, the San Francisco Conservatory of Music, and the Ann and Gordon Getty Foundation. Musical America makes all editorial decisions.
---
** Highly recommended
Monday, April 12
8 am ET: Wigmore Hall presents Benjamin Appl & James Baillieu. The baritone and pianist perform a recital of songs. Register, view here and on demand for 30 days. LIVE
1 pm ET: Wiener Staatsoper presents Puccini's Tosca. Conductor: Marco Armiliato, director: Margarethe Wallmann. With Sondra Radvanovsky, Piotr Beczala, Thomas Hampson, and Ryan Speedo Green. Production from February 2019. Register for free and view here.
2:30 pm ET: Wigmore Hall presents Imogen Cooper. The pianist returns to Wigmore Hall for a performance of Beethoven's monumental set of 33 variations based on a waltz theme by Anton Diabelli, composed between 1819 and 1823. Register, view here and on demand for 30 days. LIVE
7:30 pm ET: Met Opera Streams presents Massenet's Cendrillon. Starring Kathleen Kim, Joyce DiDonato, Alice Coote, Stephanie Blythe, and Laurent Naouri, conducted by Bertrand de Billy. Production by Laurent Pelly. From April 28, 2018. View here and for 24 hours.
7:30 pm ET: Cutting Edge Concerts presents The Art of the 21st Century Trombone. New York Philharmonic principal trombone Joseph Alessi performs Adelante by Jorge Machain; principal trombone of the Metropolitan Opera, John Romeo, performs The Beginning of Spring by Harrison J. Collins; associate principal trombone of the New York Philharmonic, Colin Williams, performs Anthony Barfield's Red Sky; bass trombone of the New York Philharmonic, George Curran, performs Kenneth Fuchs's Bass Trombone Concerto; professor of trombone, Univ. of Missouri-Kansas City Conservatory, JoDee Davis, performs the premiere of The Voices of Air by Victoria Bond. Pianists Hanako Yamagata Greenberg and Martha Locker accompany. View here.
7:30 pm ET: Chamber Music Society of Lincoln Center presents Inside Chamber Music: Ravel's Sonata for Violin and Piano. Bruce Adolphe is joined by Arnaud Sussmann and Gilles Vonsattel to examine Ravel's Sonata for Violin and Piano. With Ravel's style considered old-fashioned he deliberately issued a more modern aesthetic statement with this bold, elegant, and humorous sonata. From Stravinsky to Jazz, Ravel seized upon a variety of musical ideas, made them his own, and kept it completely French. Register, view here and on demand for one week.
Tuesday, April 13
8 am ET: Wigmore Hall presents Elaine Mitchener. Mitchener is an experimental vocalist, movement artist and composer whose work encompasses improvisation, contemporary music theater and performance art. Her program includes Charles Mingus's String Quartet No. 1 and Christian Wolff's setting of text by Susan Griffin about Harriet Tubman, a former who risked her life and freedom to bring others out of slavery via the Underground Railway. Register, view here and on demand for 30 days. LIVE
2 pm ET: IDAGIO Global Concert Hall presents The Wanderlust Series: Schubert's Winterreise. Nigerian American soprano Francesca Chiejina performs Schubert's song cycle. For the performance, captured live in Blackheath Halls, London in March 2021, Chiejina is joined at the piano by series curator Jocelyn Freeman. The event includes a virtual conversation with both performers, Thomas Hampson and Dr Natasha Loges, chaired by Natasha Riordan. Tickets from $5. View here.
2 pm ET: Juilliard LIVE presents David Robertson conducts Schubert. Recorded on February 12, 2021, members of the Juilliard Orchestra are conducted by David Robertson, director of conducting studies and distinguished visiting faculty, in Schubert's Quartet for Strings in D Minor, Death and the Maiden, arranged by Gustav Mahler. View here and on demand.
2:15 pm ET: Gürzenich-Orchester Köln presents Raphaela Gromes & Michael Sanderling. Michael Sanderling conducts the Gürzenich-Orchester Köln with cellist Raphaela Gromes in Bernhard Gander's From Dust till Dawn, Schumann's Cello Concerto in A minor, and Schubert's Symphony No. 4 in C minor, Tragic. View here.
2:30 pm ET: Wigmore Hall presents Trish Clowes. The saxophonist and composer performs works of her own as well as Joe Cutler's Hawaii Hawaii Hawaii, Ross Stanley's Avoidance, Duke Ellington's Prelude to a Kiss, Dupré's Preludes et Fugues and an arrangement from Vivaldi's The Four Seasons. Register, view here and on demand for 30 days. LIVE
5 pm ET: Copland House & I Care If You Listen present Cultivated Spaces. The fourth of a six-program series featuring the world premieres of the six new works Copland House commissioned for its CULTIVATE 2020 emerging composers institute. This week: Inti Figgis-Vizueta's new cosmologies performed by Pala Garcia, violin, Alexis Pia Gerlach, cello, and Margaret Kampmeier, piano. View here.
7 pm ET: Buffalo Philharmonic Orchestra presents 20th Century Titans. JoAnn Falletta conducts the BPO with violinist Blake Pouliot in Wayne Barlow's The Winter's Past, Bernstein's Serenade, and Respighi's Trittico Botticelliano. Tickets $10. View here until May 13.
** 7:30 pm ET: Nightly Met Opera Streams presents Tchaikovsky's Iolanta & Bartók's Bluebeard's Castle. Starring Anna Netrebko and Piotr Beczala in Iolanta, and Nadja Michael and Mikhail Petrenko in Bluebeard's Castle, conducted by Valery Gergiev. Production by Mariusz Trelinski. From February 14, 2015. View here and for 24 hours.
** 7:30 pm ET: 92nd St Y presents Trifonov plays Debussy, Prokofiev & Brahms. In a concert recorded this January, pianist Daniil Trifonov performs Debussy's Pour le Piano, Prokofiev's Sarcasms, and Brahms's Piano Sonata No. 3 in F Minor, Op. 5. View here.
Wednesday, April 14
** 1:30 pm ET: Musikkollegium Winterthur presents Mozart & Ligeti with Pierre-Laurent Aimard. Thomas Zehetmair conducts, with pianist and artist-in-residence Pierre-Laurent Aimard, in a concert of Mozart's Piano Concerto No. 5 in D, KV 175, Ligeti's Piano Concerto, Mozart's Concert Rondo in D, KV 382, and Dvorák's Symphony No. 5 in F Op. 76. Tickets from $12. View here.
2:30 pm ET: Wigmore Hall presents Chiaroscuro Quartet. The Chiaroscuro Quartet performs Haydn's String Quartet in C, Op. 33 No. 3, The Bird and Schubert's String Quartet in A minor, D804, Rosamunde. Register, view here and on demand for 30 days. LIVE
2:30 pm ET: Academy of Ancient Music presents Glories of Venice. Had Dario Castello left a large-scale composition his genius would likely be recognized today alongside that of his colleague Monteverdi. Daring, innovative and virtuosic, Castello's sonatas are surpassed perhaps only by their commercial success in early 17th-century Venice. AAM Music Director Richard Egarr, a long-time advocate of Castello's, leads an exploration offset by works of his contemporaries. Tickets £12.50. View here and on demand.
** 3 pm ET: London Philharmonic presents Bohemian Rhapsodies. Filmed without audience on March 20, 2021, Mark Elder conducts the LPO with cellist Steven Isserlis in Janácek's Jealousy, and Dvorák's The Wild Dove and Cello Concerto. View here for seven days.
**6:30 pm ET: MasterVoices presents Adam Guettel's Myths and Hymns. Inspired by Greek myths and a 19th-century Presbyterian hymnal, Guettel's 1998 cycle is a kaleidoscopic collection of musical genres exploring the nature of faith and longing in a secular world. In an online staging conceived by Ted Sperling, short musical films illustrate the protagonist's exploration of Flight, Work, Love, and Faith. The third chapter, Love, features the MasterVoices chorus and soloists Dianne Drayse Alonso, Nina Bernstein, John Brancy, Dove Cameron, Drew Gehling, Cheyenne Jackson, Shereen Pimentel, and Lori Wilner. View here.
7 pm ET: New York Festival of Song presents Focus on Mark Campbell. A 40-minute concert previewing Campbell's new work and presenting selections from operas postponed due to the pandemic or works written during the past year. These will include songs from: Edward Tulane (Minnesota Opera), A Nation of Others (Oratorio Society of New York), The Secret River (Opera Orlando), and a new arrangement of the finale from Stonewall (New York City Opera). Composers include Iain Bell, Daron Hagen, Paul Moravec, Roberto Scarcella Perino, Paola Prestini, Matthew Ricketts, Kamala Sankaram, and Stella Sung. Steven Blier will interview Campbell and the program will be performed by soprano Jessica Fishenfeld, mezzo-soprano Olivia Cosío, baritone Brian James Myer, and tenor Joshua Blue, accompanied on piano by Danny Zelibor. Register and view here until May 31.
7:30 pm ET: Nightly Met Opera Streams presents Mozart's Die Zauberflöte. Starring Golda Schultz, Kathryn Lewek, Charles Castronovo, Markus Werba, and René Pape, conducted by James Levine. Production by Julie Taymor. From October 14, 2017. View here and for 24 hours.
8 pm ET: Baltimore Symphony Orchestra presents BSO Sessions: Spotlight. BSO musicians feature as soloists in works from Mazzoli to Vivaldi in this free to watch showcase. Members of the string section share the spotlight in Bologne's Sinfonie Concertante No. 2, two of the orchestra's newest members perform a concerto by Bottesini for two Double Basses, and Ji Su Jung makes her BSO debut in Séjourné's Marimba Concerto. View here and on demand.
9:30 pm ET: University of Idaho presents Chanticleer. In a program entitled Love, always, Chanticleer sings works by Morley, Gibbons, Palestrina, Janequin, Martinu, Daniel Lesur, Tavener, Steven Sametz, Keane and Elbow, Matt Alber, and Whitney Houston's "I Wanna Dance With Somebody". View here.
Thursday, April 15
** 6:15 am ET: Royal Stockholm Philharmonic presents Nelsons & Hardenberger. Andris Nelsons conducts the Royal Stockholm Philharmonic Orchestra with trumpeter Håkan Hardenberger in Weinberg's Trumpet Concerto and Dvorák's Symphony No. 6. View here and on demand.
7 am ET: The Hallé presents Trail-Blazing Hallé. Broadcast from The Bridgewater Hall, Manchester, Sir Mark Elder conducts the Hallé with pianist Stephen Hough in Debussy's Prélude à l'après-midi d'un faune, Rachmaninov's Rhapsody on a Theme of Paganini, and the world premiere of Huw Watkins's Symphony No. 2. Tickets £14. View here until July 15.
12 pm ET: Boston Symphony Orchestra presents BSO Online. Andris Nelsons leads the BSO in a program of Schumann's Violin Concerto with soloist Baiba Skride and Brahms's Serenade No. 2. Donate $100 for full access to BSO Now. View here for 30 days.
1 pm ET: Wiener Staatsoper presents Rossini's Il Barbiere di Siviglia. Conductor: Evelino Pidò, director: Günther Rennert. With Juan Diego Flórez, Margarita Gritskova, Rafael Fingerlos, Pand aolo Rumetz. Production from May 2019. Register for free and view here.
1:15 pm ET: Midtown Concerts presents Shin, Tanimoto, Ross Trio. In the 18th century the musical rivalry between France and Italy culminated in a hybrid style, famously dubbed by François Couperin as "les Goûts réunis". This program features works by some of these style-bending champions—J.S. Bach, G. P. Telemann, and Couperin himself. View here.
2 pm ET: IDAGIO Global Concert Hall presents The Wanderlust Series: Schubert's Schwanengesang. Schubert's Schwanengesang is performed by German bass-baritone Stephan Loges and pianist and series curator Jocelyn Freeman. The event includes a virtual conversation with both performers and Dr Natasha Loges, chaired by Natasha Riordan. Tickets from $5. View here.
2:30 pm ET: Wigmore Hall presents Chiaroscuro Quartet. The Chiaroscuro Quartet performs Purcell's Fantasia a 4 No. 7 in C minor Z738 and Fantasia a 4 No. 11 in G Z742, Haydn's String Quartet in B minor Op. 33 No. 1, and Mendelssohn's String Quartet in E flat Op. 12. Register, view here and on demand for 30 days. LIVE
** 2:30 pm ET: Philharmonia Orchestra presents Serenades and a Symphony. John Wilson conducts the Philharmonia with Chris Parkes, horn, and tenor Benjamin Hulett in Elgar's Serenade for Strings, Britten's Serenade for Tenor, Horn and Strings, Op. 31, and Vaughan Williams's Symphony No. 5. Tickets £12. View here for 30 days.
2:30 pm ET: Scottish Chamber Orchestra presents Caplet, Clyne, & Dvorák. Filmed at Perth Concert Hall, Nicholas Daniel directs the ensemble in André Caplet's Suite Persane, Anna Clyne's Overflow (SCO commission, World Premiere), and Dvorák (arr. Sheen) Czech Suite. View here until July 15.
2:30 pm ET: Orchestra Svizzera Italiana presents Poschner conducts Britten & Rossini. Markus Poschner conducts the OSI with Baiba Skride, violin and Ivan Vukcevic, viola in a program of Sibelius's Finlandia Op. 26, Britten's Double Concerto for Violin and Viola, and music from Rossini's La gazza ladra, Semiramide, and Guillaume Tell. View here.
**3 pm ET: San Francisco Symphony Orchestra presents Patterns: Esa-Pekka Salonen. SF Symphony Music Director Esa-Pekka Salonen curates and conducts a SoundBox concert in which patterns build on one another in a magical and complex dance of design. Program: Reich's Clapping Music, Salonen's Saltat sobrius [after Pérotin's Sederunt principes] (World Premiere), Pärt's Spiegel im Spiegel, and Riley's In C. Tickets $15. View here and on demand.
5 pm ET: The Violin Channel & Vanguard Concerts presents Philippe Quint & Jun Cho. The violinist and pianist perform Debussy's Sonata for Violin and Piano in G minor, Clara Schumann's Three Romances for Violin and Piano, Piazzolla's Le Grand Tango (Arr. Gubaidulina), Bloch's "Nigun" from Baal Shem, and Ravel's Tzigane. View here.
5 pm ET: Baryshnikov Arts Center presents Tesla Quartet & Alexandra Smither. A program from the archives of turn of the century masterworks for string quartet by Szymanowski and Debussy, plus Berio's Sequenza III, which incorporates coughing, laughing, whispering, speaking, and singing into one of the great modern feats for solo voice. Performed by the Tesla Quartet and Canadian soprano Alexandra Smither. View here until April 22.
5 pm ET: Concert Artists Guild presents Britton-René Collins. The percussionist explores Bach's famous Chaconne from the Violin Partita No. 2 in D minor through the lens of a modern percussionist as well as offering a number of contemporary, multidimensional percussion works. View here. LIVE
6 pm ET: National Sawdust presents Left & Right. Part of a season-long collaboration with the Center for Ballet and the Arts at NYU. Left and Right is a collaboration among composer/performer Molly Joyce, dancer Jerron Herman, writer Max Greyson, and director Austin Regan to examine historical myths of the left versus right side. The work explores the traditionally cursed and dark left side of the body, sourcing stories from ancient Mesopotamians to the Egyptians, Greeks, and Romans. Left and Right intersects, overlaps, diverges, and collaborates through the disparate yet synergic disciplines of dance and music, with a digital film presentation to unite and contrast the two. View here.
7:20 pm ET: Detroit Symphony Orchestra presents Slatkin Returns. DSO Music Director Laureate Leonard Slatkin returns to lead a program of folk-infused works. William Grant Still, often referred to as the "dean of African American composers" drew from throughout the western hemisphere to compose his folk suites, while Ginastera's Concerto for Strings uses the music of Argentina in a more abstract manner. Tickets $12. View here. LIVE
7:30 pm ET: Nightly Met Opera Streams presents Humperdinck's Hansel and Gretel. Starring Judith Blegen, Frederica von Stade, Jean Kraft, Rosalind Elias, and Michael Devlin, conducted by Thomas Fulton. Production by Nathaniel Merrill. From December 25, 1982. View here and for 24 hours.
7:30 pm ET: Chamber Music Society of Lincoln Center presents Orion String Quartet. The Orion String Quartet plays Haydn's Quartet in C for Strings, Hob. III:32, Op. 20, No. 2 and Beethoven's Quartet in C-sharp minor for Strings. Tickets $25. View here and on demand for one week.
7:30 pm ET: Rochester Philharmonic Orchestra presents From Czechia With Love. Andreas Delfs conducts the RPO in Mozart's Symphony No. 38, Prague and Dvorák's Czech Suite in D, Op. 39. View here until May 30.
8 pm ET: The Philadelphia Orchestra presents Aaron Diehl Plays Rhapsody In Blue. Yannick Nézet-Séguin conducts a program comprising Duke Ellington's Solitude, Gershwin's Rhapsody in Blue (original jazz band version) with pianist Aaron Diehl, and Stravinsky's Suite from Pulcinella. Tickets $17. View here and on demand until April 22. LIVE
8:30 pm ET: Lied Center for Performing Arts presents Silkroad Ensemble: Home Within. This audio-visual performance, conceived by Syrian composer and clarinetist Kinan Azmeh and Syrian Armenian visual artist Kevork Mourad, is an impressionistic reflection on the unity of loss, longing, and the impact of tragedy on our sense of "home." The artists document "home" within specific moments in Syria's recent history, using the counterpoint between image and sound to establish a sense of sustained urgency and continued hope for both their homeland and communities around the world. Tickets $20. View here. LIVE
9 pm ET: Opera San José presents Love & Secrets: A Domestic Trilogy. Three tales of couples contending with the tumult, joys, and heartache of love. Wolf-Ferrari's Il segreto di Susanna features soprano Vanessa Becerra and baritone Efraín Solís, and musicians from the Opera San José Orchestra conducted by Joseph Marcheso. Ned Rorem's Four Dialogues, based on the poetry of Frank O'Hara, marks one couple's journey from love's first blush to its bitter end (as portrayed by soprano Marnie Breckenridge and tenor Carlos Enrique Santelli). Tom Cipullo's The Husbands stars mezzo-soprano Ashley Dixon and baritone Eugene Brancoveanu and is conducted by Christopher James Ray. Directed by Tara Branham. Tickets $15. View here for 30 days.
10 pm ET: Cal Performances presents Jeremy Denk. The pianist, MacArthur Fellow, writer, and musical commentator performs Book I of Bach's Well-Tempered Clavier, the preludes and fugues that Beethoven referred to as his musical bible. Tickets $15. View here until July 14.
10:30 pm ET: Seattle Symphony presents Shostakovich & Respighi. Concertmaster Noah Geller leads the orchestra in Shostakovich's deeply felt Chamber Symphony, originally written for a string quartet and arranged by Russian conductor Rudolf Barhsai (with Shostakovich's approval) for orchestra as well as Respighi's The Birds. View here.
Friday, April 16
1 pm ET: Wiener Staatsoper presents Puccini's Tosca. Conductor: Marco Armiliato, director: Margarethe Wallmann. With Sondra Radvanovsky, Piotr Beczala, and Thomas Hampson. Production from February 2019. Register for free and view here.
** 1 pm ET: OperaVision presents Prokofiev's Romeo & Juliet. Upon his return from exile in 1936, Prokofiev transformed Shakespeare's tragedy into a ballet with a happy ending. Soviet cultural officials did not agree, so Romeo and Juliet went on dying as before. In his Warsaw staging, Krzysztof Pastor relocates the action to the Italy of the 1930s, 1950s and 1990s respectively, proving yet again the timeless nature of this tragic story. Recorded on February 27, 2021 at Polish National Ballet, Warsaw. View here for five months.
** 2 pm ET: Concertgebouworkest presents Víkingur Ólafsson plays Mozart. Paavo Järvi conducts the Concertgebouworkest in Mozart's Piano Concerto No. 24 with the Icelandic pianist Víkingur Ólafsson, followed by Schumann's romantic Rhenish Symphony. View here.
2 pm ET: DG Stage presents Batiashvili & Hrusa play Saint-Saëns Violin Concerto No. 3. Filmed at the Rudolfinum in Prague, violinist Lisa Batiashvili makes her debut with the Czech Philharmonic. Under the baton of the orchestra's Principal Guest Conductor Jakub Hrusa, she performs Saint-Saëns's Third Violin Concerto. Brahms's Variations on a Theme by Joseph Haydn, Op. 56a and Dvorák's Symphonic Variations, Op. 78 complete the program. Tickets Euro 9.90. View here until April 18.
2 pm ET: Opera Streaming presents Verdi's Aroldo. Live from the Teatro Amintore Galli in Rimini, Verdi's Aroldo represents his first thoughts on the opera that would become Stiffelio. View here. LIVE
2:30 pm ET: Bavarian Radio Symphony Orchestra presents Christian Thielemann. The Symphonieorchester des Bayerischen Rundfunks is conducted by Christian Thielemann in Bruckner's Symphony No. 5 in B. View here.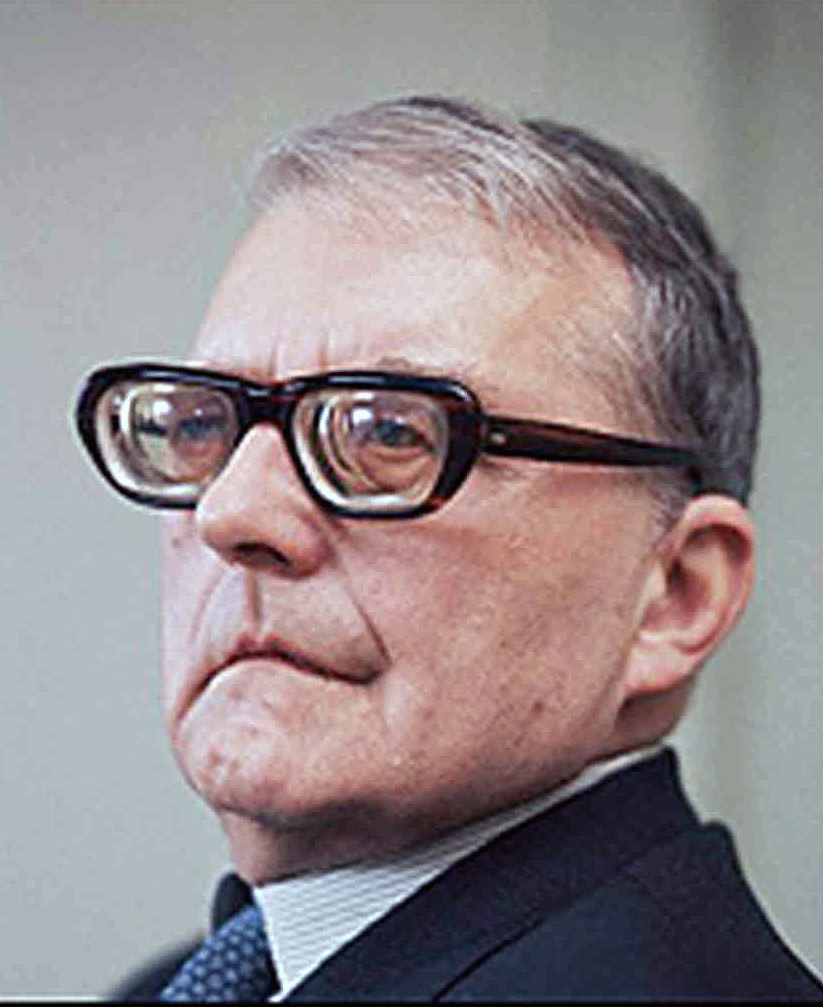 ** 3 pm ET: Carnegie Hall presents Dmitri Shostakovich: A Man of Many Faces. British actor John Hurt is the narrator in Reiner Moritz's documentary examining Shostakovich's resilient career that testifies to the power of art in the face of a dictatorial regime. Highlights include interviews with Shostakovich specialist Valery Gergiev and excerpted performances by the Mariinsky Orchestra, Borodin Quartet, and the composer himself. View here until May 31.
3 pm ET: University of Washington's Meany Center presents Takács Quartet. Now in its 45th year, the Takács Quartet performs the music of Florence Price and Samuel Coleridge-Taylor as well as Mozart, Bartók, and Debussy. View here until April 23.
7 pm ET: Carnegie Hall presents American Voices. Italian pianist Emanuele Arciuli focuses on selections by Black and Native American composers whose works represent an amalgam of different experiences and traditions. From the spiritual-inspired "Troubled Water" by Margaret Bonds and Arthur Cunningham's jazz-infused Harlem Suite to contemporary works by Michael Begay and Brent Michael Davids, Arciuli showcases the diversity of voices that collectively add to the American music landscape. View here until May 31.
7:30 pm ET: Nightly Met Opera Streams presents Dvorák's Rusalka. Starring Kristine Opolais, Katarina Dalayman, Jamie Barton, Brandon Jovanovich, and Eric Owens, conducted by Sir Mark Elder. Production by Mary Zimmerman. From February 25, 2017. View here and for 24 hours.
** 7:30 pm ET: Celebrity Series of Boston presents Conrad Tao. The pianist and composer presents a recital including Conrad Tao/John Adams's improvisation with magnets—China Gates, Jason Eckardt's Echoes' White Veil, and Schumann's Kreisleriana. View here until April 22.
7:30 pm ET: Detroit Symphony Orchestra presents Amazing Grace. Leonard Slatkin conducts Finzi's Prelude for String Orchestra, Jennifer Higdon's Amazing Grace, and Bloch's Concerto Grosso No. 1 for String Orchestra and Piano obbligato. Tickets $12. View here. LIVE
7:30 pm ET: The little OPERA theatre of ny presents Zemlinskys Zimmer. Austrian composer Alexander Zemlinsky was born in Vienna in 1871 and died in Larchmont, NY in 1942. He was celebrated in Europe as a conductor, composer and teacher, but his life was changed by the Second World War. This performance interweaves vocal and chamber music as a prelude to scenes from his opera Eine Florentinische Tragödie (A Florentine Tragedy), which involves a love triangle between a married woman, a Prince, and her working-class husband. Featuring soprano Katy Lindhart, baritone Eric McKeever and tenor Nicholas Simpson. Catherine Miller conducts and Philip Shneidman directs. The livestream comes from St. John's in the Village. Tickets from $5. View here. LIVE
** 8 pm ET: Carnegie Hall presents Boston Symphony Orchestra: Shostakovich's Fourth. Having been savaged in the Soviet press for his opera Lady Macbeth of Mtsensk and warned about composing music in a similar style, Shostakovich cancelled the premiere of his Symphony No. 4 in 1936 and placed it in his desk until it was finally performed in 1961. Scored for 125 players, the symphony's edgy intensity, sardonic humor, and heartbreaking melancholy make for a riveting emotional journey. Andris Nelsons conducts. View here until May 31.
8 pm ET: Opera Philadelphia presents Caroline Shaw's We Need To Talk. The fourth and final new work in the company's Digital Commissions series is a collaboration between Shaw, poet Anne Carson, director Maureen Towey, and Four/Ten Media, and features soprano Ariadne Greif. The voice of Greif, singing live to camera, is both accompanied by and in conversation with a choral track of Shaw's own voice and recitation of the poem by Carson herself. Additional electronic composition and sampling of old film scores create an environment filled with tension and energy. Tickets from $10. View here.
8 pm ET: Washington Performing Arts presents Home Delivery Plus: Damien Sneed & Friends. A master of genres ranging from gospel music to jazz to classical and beyond, Damien Sneed is a pianist, organist, vocalist, conductor, composer, producer, arranger, and music educator. In this performance recorded at D.C.'s historic Lincoln Theatre, he focuses on the gospel music side of his sound, leading an ensemble of instrumentalists and singers with a guest appearance from Tasha Page-Lockhart. View here.
**8 pm ET: UChicago presents Ian Bostridge & Imogen Cooper. The tenor and pianist perform Beethoven's Resignation, WoO. 149, Sehnsucht, WoO. 134, Ich liebe Dich, WoO. 123, An die ferne Geliebte, Op. 98, Schumann's Liederkries, Op. 39, and Beethoven's Aus Goethes Faust, Op. 75, No. 3. Register and view here until April 18.
8 pm ET: Tippet Rise Art Center presents Spring Festival. For the first day of Tippet Rise's Spring Festival, two films have been captured at the DiMenna Center. The first features violinist Katie Hyun—founding member of the Amphion String Quartet—performing Vytautas Barkauskas's Partita for violin solo. For the second film, Tippet Rise's Artistic Advisor Pedja Mužijevic performs in a program titled Is It Real (A Loving Homage to Surrealism), which includes music and spoken word by Satie, Schwitters, and Antheil. At 7:30 pm ET there will be a "backstage" gathering via Zoom, giving artists the opportunity to discuss their performances, followed by the release of the films. View here.
9 pm ET: Minnesota Orchestra presents Outliers & Intrigue. Conductor Marc Albrecht makes his Minnesota Orchestra debut in a program featuring Shostakovich's First Piano Concerto with pianist Jon Kimura Parker and Schumann's Symphony No. 4. The concert opens with Miguel del Aguila's Trio for flute, bassoon, and harp. View here. LIVE
** 10:30 pm ET: Chamber Music Concerts presents Danish String Quartet I. The Danish String Quartet plays Beethoven's String Quartet Op. 18 No. 3 and Scandinavian Folk Music, arranged by the DSQ. Tickets $20. View here.
Saturday, April 17
12 pm ET: Arizona Friends of Chamber Music presents Parker Quartet. A concert featuring Florence Price's "Drink to Me with Thine Own Eyes" from Five Folksongs for String Quartet, Thomas Adès's Arcadiana, Beethoven's "Heiliger Dankgesang" from String Quartet in A Minor, Op. 132, and Vijay Iyer's Mozart Effect. View here for 30 days.
1 pm ET: Wiener Staatsoper presents Donizetti's L'Elisir d'Amore. Conductor: Marco Armiliato, director: Otto Schenk. With Valentina Nafornita, Stephen Costello, Marco Caria, and Erwin Schrott. Production from June 2016. Register for free and view here.
1 pm ET: San Francisco Opera presents Verdi's Don Carlo. SFO's 2016 revival of Don Carlo is directed by Emilio Sagi utilizing the composer's 1886 five-act Modena version of the score. American tenor Michael Fabiano appears in the title role of the Spanish crown prince and Puerto Rican soprano Ana María Martínez as his beloved, Elisabetta. German bass René Pape sings King Philip II with Polish baritone Mariusz Kwiecien as Carlo's friend Rodrigo and Bulgarian mezzo-soprano Nadia Krasteva as Princess Eboli. Former San Francisco Opera Music Director Nicola Luisotti leads the SFO Orchestra. View here until midnight the following day.
1 pm ET: OperaVision presents Blacher's Romeo und Julia. The chamber opera by the German-Baltic composer Boris Blacher, written in 1943, condenses Shakespeare's tragedy to its essence: the fate of Romeo and Juliet. Scenic miniatures conjure a foggy world hostile to love. Characters occasionally materialize like ghostly apparitions, while a Brechtian chansonnier comments with humor and harshness on the failure of the greatest love story of all. Deutsche Oper Am Rhein's production was recorded on March 19, 2021 in Duisburg. View here for six months.
1 pm ET: Berliner Philharmoniker Digital Concert Hall presents Mehta conducts Bruckner's Ninth. Zubin Mehta combines Messiaen's Et exspecto resurrectionem mortuorum, a musical memorial to the dead of both world wars, with Bruckner's monumental Ninth Symphony, in which Bruckner not only sums up his symphonic oeuvre but bids farewell to this world in a very personal way. Tickets EUR 9.90. View here. LIVE
** 1:30 pm ET: IDAGIO Global Concert Hall presents Haydn's Hornsignal with Giovanni Antonini & Il Giardino Armonico. For its Haydn2032 project, leading up to the 300th anniversary of Haydn's birth in 2032, the Joseph Haydn Foundation in Basel is organizing, producing and financing the performance and recording of all 107 of the composer's symphonies under the artistic direction of Giovanni Antonini. In this program: Haydn's Symphony No. 48 in C Hob. I:48 Maria Theresia, Symphony No. 59 in A Hob. I:59 Fire Symphony, and Symphony No. 31 in D Hob. I:31 Hornsignal. The concert is streamed live from Don Bosco Basel, Paul Sacher Hall. Tickets from $10. View here. LIVE
2 pm ET: DG Stage presents Alice Sara Ott: Nordic Nightfall. Recorded at the DR Koncerthuset in Copenhagen, January 28, 2021, Alice Sara Ott performs works by Chopin as well as repertoire from her album Nightfall. She begins with two movements from Debussy's Suite bergamasque and continues with Rêverie. Next come three minimalist works by Debussy's contemporary Satie: Gymnopédie No. 1 and two of the Gnossiennes. Ott then presents two of Chopin's Nocturnes, before ending with the fireworks of his First Ballade. Tickets Euro 9.90. View here until April 19.
2:15 pm ET: Rotterdam Philharmonic Orchestra presents Shostakovich's Symphony No. 9. Lahav Shani conducts Shostakovich's Symphony No. 9. As light-hearted, compact and playful as a divertimento: just after World War II, Shostakovich's Ninth is anything but the monumental victory symphony the Soviets expect from him. Tickets Euro 10. View here until June 1.
** 2:30 pm ET: Philharmonie de Paris presents Nielsen's Aladdin. Klaus Mäkelä conducts the Orchestre de Paris and violist Antoine Tamestit in Ravel's Ma Mère l'Oye and Bartók's The Miraculous Mandarin and Viola Concerto. View here. LIVE
** 4 pm ET: IDAGIO Global Concert Hall presents Gil Shaham & The Knights Play Beethoven. Violinist Gil Shaham joins friends and frequent collaborators from The Knights, the Brooklyn-based orchestral collective, in The Knights' newly conceived arrangement of Beethoven's Violin Concerto and Beethoven arr. Hummel's Overture to The Creatures of Prometheus. Tickets from $9. View here. LIVE
5 pm ET: Paracademia presents The Atterbury House Sessions. Violinist Lara St. John curates a series of chamber music concerts celebrating the 150th anniversary of New York's iconic Atterbury House. This week, Imani Winds. View here.
** 6 pm ET: Chamber Music Concerts presents Danish String Quartet II. The Danish String Quartet plays Schnittke's String Quartet No. 3 and Scandinavian Folk Music, arranged by the Danish Quartet. Tickets $20. View here.
7:30 pm ET: Nightly Met Opera Streams presents Puccini's Turandot. Starring Evá Marton, Leona Mitchell, Plácido Domingo, and Paul Plishka, conducted by James Levine. Production by Franco Zeffirelli. From April 4, 1987. View here and for 24 hours.
7:30 pm ET: Peoples' Symphony Concerts presents Augustin Hadelich & Orion Weiss. The violinist and pianist perform Stravinsky's Suite Italienne (Kochansky transcription), Beethoven's Violin Sonata No. 9, Kreutzer, and Eddie South's Black Gypsy. Tickets $50 for five concerts. View here.
7:30 pm ET: UNCSA School of Music presents An Evening of Beethoven Sonatas. The Kostov-Valkov Duo, featuring alumnus Lachezar Kostov, perform the composer's five sonatas for cello and piano, written over the span of 25 years, to be livestreamed from Watson Hall. Tickets $10. View here. LIVE
7:30 pm ET: 92nd St Y presents Jason Vieaux. The Grammy Award-winning guitarist plays Bach's Violin Sonata No. 1 in G Minor, BWV 1001 (arr. Vieaux), Brouwer's El Decamerón Negro, Jason Vieaux's Home (New York Premiere), Scarlatti's Sonata in A, K. 208 (arr. Brouwer), and Pat Metheny's Four Paths of Light (New York Premiere). View here. LIVE
7:30 pm ET: Frost School of Music presents Gerard Schwarz Conducts. Frost School's Distinguished Professor of Music, Conducting and Orchestral Studies leads the students in an evening of orchestral classics including Mozart's Symphony No. 35, pianist Kevin Kenner playing Chopin's Piano Concerto No. 2 in F minor, Op. 21, two movements of Serenade for Orchestra by Ulysses Kay, and Dvorák's Symphony No. 7. View here.
8 pm ET: Carnegie Hall presents Brooklyn Rider. Vocalist Magos Herrera and Brooklyn Rider perform treasures from the Ibero-American songbook in new arrangements set to texts by such literary giants as Octavio Paz, Federico García Lorca, and others who suffered under repressive regimes. View here until May 31.
8 pm ET: Duke Performances presents Ciompi Quartet. The Ciompi Quartet perform the world premiere of Duke composer John Supko's quartet, soleil noir. Jokubaviciute joins the Ciompi for César Franck's Piano Quintet in F Minor, a late-romantic masterpiece defined by its cyclic structure and harmonies. View here until April 20.
8 pm ET: Tippet Rise Art Center presents Spring Festival. The second day of Tippet Rise on Tour: Spring Festival, pianist Richard Goode performs works by Debussy, Brahms, and Mozart, and recites poems by Charles Tomlinson and Wallace Stevens. Claire Chase will perform the world premiere of The Haunted Orchard, composed by Bora Yoon. The evening continues with Canadian baritone Tyler Duncan and pianist Erika Switzer presenting art songs and concludes with violinist Tessa Lark performing Corigliano's Stomp. At 7:30 pm ET there will be a "backstage" gathering via Zoom, giving artists the opportunity to discuss their performances, followed by the release of the films. View here.
8:30 pm ET: Milwaukee Symphony Orchestra presents Celebrating Takemitsu. On the 25th anniversary of his death, a homage to Japanese composer Toru Takemitsu (1930-1996). Three of his compositions from the 1980s surround music by Gounod and Ravel, an appropriate contrast as Takemitsu's earliest works were influenced by French composers. View here.
8:30 pm ET: Austin Chamber Music Center presents Adoration. Patrice Calixte, Rita Andrade, Laura Andrade, and Michelle Schumann perform Mahler's Piano Quartet in A Minor, Danny Elfman's Piano Quartet, Die Wolfsjungen, Florence Price's Adoration for Cello and Piano, and Schumann's Piano Quartet in E-flat, Op. 47. The program includes a pre-concert talk. Tickets are pay what you can up to $40. View here.
9 pm ET: Houston Symphony presents Hollywood Serenade. Violinist Caroline Campbell joins Steven Reineke and the Symphony for a program of silver screen favorites like "Love Theme" from The Godfather, the tango "Por una Cabeza" (as heard in Scent of a Woman), "America" from West Side Story, and the theme from Pirates of the Caribbean. Tickets $20. View here. LIVE
Sunday, April 18
8 am ET: Wiener Staatsoper presents Wagner's Parsifal. Conductor: Philippe Jordan, director: Kirill Serebrennikov. With Jonas Kaufmann, Elina Garanca, Ludovic Tézier, Georg Zeppenfeld, Wolfgang Koch, and Nikolay Sidorenko. Production from April 2021. Register for free and view here.
1 pm ET: Orpheus Sinfonia & The Wallace Collection present Ceremony & Battle. The third of a five-part series exploring the connections between art and music. Hertford House is home to one of the world's finest collections of arms and armor. From fanfare music for brass quintet and percussion to the splendor of Sovereign Ceremonies, the drama of music in battle, a pistol duel, and dynamic selections of music from Richard III. Tickets from £5. View here.
1 pm ET: Bang On A Can presents BOAC Online Marathon. A four-hour event with all 15 pieces on the program world premiere performances of newly commissioned works, streamed from musicians' homes around the country and across the world. Hosted by Bang on a Can Co-Founders and Artistic Directors Michael Gordon, David Lang, and Julia Wolfe, with music and performances including Andy Akiho, Carman Moore, Joan LaBarbara, Matana Roberts, Kelly Moran, Rudresh Mahanthappa, Vicky Chow, Timo Andres, and many more. The concert is free but please consider purchasing a ticket to helps pay more players, commission more composers, and make more music. View here.
2 pm ET: VOCES8 Live from London, Spring presents Sing the Score: A Madrigal History Tour with Robert Hollingworth/I Fagiolini. For keen singers, music-lovers, purveyors of Monty Python and lovers of history in all forms, Sing The Score is I Fagiolini's You Tube series looking at choral repertoire, one mini-masterwork a week. If you want to learn historical background, vocal techniques, enjoy jokes uncensored by station producers, spot celebrity singer appearances and your favorite film characters all in one go, then this is for you. Tickets $12.50. View here.
3 pm ET: Spivey Hall presents Imogen Cooper. The British pianist performs Schubert's Moments musicaux, D. 780, Liszt's Jeux d'eau à la Villa d'Este, Ravel's Jeux d'eau, and Liszt's Hungarian Rhapsody No. 13 in A minor. Tickets $15. View here.
3 pm ET: Caramoor presents Caramoor Conversations: The Bartók String Quartets (Part Two). Bartók's six string quartets are one of the peaks of the chamber music literature. Ara Guzelimian (Artistic Director of Ojai Music Festival and former Dean and Provost of The Juilliard School) and the Callisto Quartet continue to explore the trajectory of the cycle as well as taking a closer look at the three quartets to be played on Sunday, May 2, 2021 in their final installment of the complete cycle. View here.
3 pm ET: Soapbox Gallery presents 19th Amendment: Women's Freedom To Vote Celebration. The Cassatt Quartet gives a preview performance of Victoria Bond's new string quartet, Blue and Green Music. The program also includes works by Fanny Mendelssohn and Amy Beach with pianist Ursula Oppens joining the quartet. View here for three days.
4 pm ET: Our Concerts Live presents Concertos from the Inside: Week 15: Paganini Violin Concerto No. 1. In a 24-part series, Rachel Barton Pine performs the entire solo violin part of the greatest violin concertos unaccompanied and shares her perspective on each, explaining how she prepares and how her performance connects to the work's historical and musical context. The series is geared towards career violinists, advanced students, violin teachers, and violin aficionados. Tickets $20. Register and view here.
4 pm ET: Music Institute of Chicago presents Claire Aebersold & Ralph Neiweem. Celebrating 40 years as a piano duo, Music Institute artists in residence and faculty members Claire Aebersold and Ralph Neiweem perform Schubert's Rondo in A,?D. 951, his Divertissement à la Hongroise, D. 818, and Liszt's Bénédiction de Dieu dans la Solitude and Les Préludes (Poeme Symphonique). Register and view here. LIVE
7 pm ET: Crowden Music Center presents Telegraph Quartet. As part of CMC's Sundays@Four Concert Series, Telegraph Quartet (Eric Chin and Joseph Maile, violins; Pei-Ling Lin, viola; Jeremiah Shaw, cello) give a virtual performance of Britten's Three Divertimenti, Beethoven's String Quartet No. 1 in F, Op. 18 No. 1, and Brahms's String Quartet No. 2 in A minor, Op. 51 No. 2. Register and view here for one week.
7:30 pm ET: Met Opera Streams presents Rossini's La Cenerentola. Starring Joyce DiDonato, Juan Diego Flórez, Pietro Spagnoli, Alessandro Corbelli, and Luca Pisaroni, conducted by Fabio Luisi. Production by Cesare Lievi. From May 10, 2014. View here and for 24 hours.
8 pm ET: Tippet Rise Art Center presents Spring Festival. The last day of the festival features programs filmed in the Long Island City studio of sculptor Joe Shapiro. Streams begin with works commissioned and performed by cellist Arlen Hlusko and composed by Matthias McIntire, Giancarlo Latta, India Gailey, and Ryan Wilmot. Violinist Benjamin Beilman joins cellist Gabriel Cabezas in Montgomery's Duo for Violin and Cello. Beilman closes the festival with a solo performance of Rogerson's Partita for Violin. At 7:30 pm ET there will be a "backstage" gathering via Zoom, giving artists the opportunity to discuss their performances, followed by the release of the films. View here.
** 8 pm ET: Carnegie Hall presents Ute Lemper. Celebrating the courage of composers and poets who created music despite the horrors of the ghettos and concentration camps during the Holocaust. Chanteuse and actress Ute Lemper, accompanied by an instrumental ensemble, performs songs of rebellion, hope, defiance, and life-affirming resilience. Sung in Yiddish and German, these songs offer stark testimony to the best and worst in humanity. View here until May 31.
Monday, April 19
8 am ET: Wigmore Hall presents Olivier Stankiewicz & Alasdair Beatson. The oboist and pianist perform Schumann's Adagio and Allegro in A flat Op. 70, Bach's Oboe Sonata in B minor BWV1030, and Mozart's Violin Sonata in B flat K454 (transcribed by Olivier Stankiewicz for oboe and piano). Register, view here and on demand for 30 days. LIVE
1 pm ET: Wiener Staatsoper presents Puccini's La Bohème. Conductor: Speranza Scappucci, director: Franco Zeffirelli. With Marina Rebeka, Benjamin Bernheim, Clemens Unterreiner, Hans Peter Kammerer, and Mariam Battistelli. Production from November 2018. Register for free and view here.
2:30 pm ET: Wigmore Hall presents Chloë Hanslip & Danny Driver. The violinist and pianist perform Stravinsky's Suite italienne for violin and piano, Messiaen's Theme and Variations, Lili Boulanger's Nocturne and D'un matin de printemps, and Prokofiev's Violin Sonata No. 1. Register, view here and on demand for 30 days. LIVE
** 5 pm ET: Carnegie Hall presents The Tragedy of Katerina Ismailova. In Shostakovich's opera Lady Macbeth of Mtsensk, the tedium of everyday life determines the fate of protagonist Katerina Ismailova. It is a story that highlights the irrepressible nature of sexual urges, and erotic deeds of violence and liberation. The opera's initial success was silenced by its denunciation in the Communist Party's Pravda newspaper, heralding a merciless, widespread and long-lasting idealistic clampdown on the Soviet music world. Reiner Moritz highlights the tragic story of Shostakovich's second opera, based on Martin Kušej's production for Dutch National Opera. View here until May 31.
** 7 pm ET: Carnegie Hall presents Jerusalem Quartet. Prokofiev wrote his String Quartet No. 2 during his evacuation to a remote Soviet region at the onset of Germany's 1941 invasion of Russia. Inspired by the local music, he spiced his quartet with the folk tunes and dance rhythms of the area. Schulhoff's Five Pieces for String Quartet from 1923 has lively rhythmic flair, pungent harmonies, and folk accents from his Czech homeland. A Jew with a love for jazz and ragtime, he perished in a German concentration camp in 1942. View here until May 31.
7:30 pm ET: Met Opera Streams presents Wagner's Lohengrin. Starring Eva Marton, Leonie Rysanek, Peter Hofmann, Leif Roar, and John Macurdy, conducted by James Levine. Production by August Everding. From January 10, 1986. View here and for 24 hours.
7:30 pm ET: Palm Beach Symphony presents Gerard Schwarz Conducts. Palm Beach Symphony's Music Director leads the orchestra and cellist Julian Schwarz (Gerard's son) in Saint-Saëns' Cello Concerto No. 1 in A minor, Op. 33 in addition to William Grant Still's Darker America, Dvorák's Silent Woods, and Mendelssohn's Symphony No. 1 in C minor. Tickets $30. View here.
7:30 pm ET: Cutting Edge Concerts presents Immigrant Dreams. A program highlighting the stories of immigrants, as told through the playing of native flutist Ron Warren and pianist and chanter Paul Barnes. Barnes performs the NY premiere of Warren's Distances Between 2, and together they play Beads. Barnes also performs the NY premieres of Philip Glass's Annunciation Piano Quintet (arranged for solo piano by Barnes), David von Kampen's Trisagion, and the world premiere of Victoria Bond's Potirion Sotiriu, Simeron Kremate, Enite ton Kyrion. View here.
7:30 pm ET: Chamber Music Society of Lincoln Center presents The Art of Interpretation: Farrenc, Bardac, Boulanger & Sert. The series reveals how artists arrive at their interpretations of specific musical passages and gives a sense of the artists' process as they prepare to perform a piece of music. Pianists Wu Han and Gilles Vonsattel explore Farrenc's Air russe Varié for Piano, Boulanger's Trois Morceaux for Piano, Fauré's Dolly Suite for Piano, Four Hands, Op. 56, Debussy's Petite Suite for Piano, Four Hands, and Ravel's La Valse for Piano, Four Hands. View here and on demand for one week.
7:30 pm ET: SalonEra presents The Orpheus Myth. Scholar Susan McClary, soprano Michele Kennedy, and tenor Jason McStoots bring the Orpheus story to life through conversation and music that spans the centuries. With excerpts from Monteverdi's Orfeo and Charpentier's La descente d'Orphée aux enfers (in archival performances shared by the Boston Early Music Festival), Marcel Camus's 1959 film Black Orpheus, and music by Rameau, Maurice Green, and Vaughan Williams, each of whom used the Orpheus story to probe connections between humanity and music. View here.
7:30 pm ET: Our Concerts Live presents Ying Quartet. The Ying Quartet performs from Lippes Concert Hall in Slee Hall, University at Buffalo. Program: Beethoven's String Quartet in E-flat, Op. 127, String Quartet in F, Op. 18, No. 1, and String Quartet in C, Op. 59, No. 3, Razumovsky. Tickets $20. View here.
** 8 pm ET: Carnegie Hall presents Shostakovich's Lady Macbeth of Mtsensk. In 2006, Dutch National Opera presented Shostakovich's Lady Macbeth of Mtsensk in commemoration of the 100th anniversary of the composer's birth. Mariss Jansons—one of the best-known conductors of Shostakovich's scores—conducts the production directed by Martin Kušej. The cast includes soprano Eva-Maria Westbroek as Katerina Ismailova, tenor Christopher Ventris as Sergey, tenor Ludovit Ludha as Zinovy Ismailov, and bass Anatoly Kotcherga as Boris Ismailov. View here until May 31.
10 pm ET: Black Opera Live! presents Davóne Tines. Bass-baritone Davóne Tines is the featured guest on the weekly broadcast Black Opera Live! hosted by baritone Kenneth Overton. In this episode called "The World According to Davóne" they discuss Tines's creative inspirations, his upbringing and education, his artistry and advocacy, and his upcoming projects. The conversation will also be available as a podcast. View here and on demand.
Artists and Organizations Offering Free Content
The following are all accessible during the coronavirus pandemic:
Academy of Ancient Music
The most listened-to period instrument ensemble, directed by Richard Egarr, has made a number of streams available on its website. Guest artists include Louise Alder, soprano, Nicola Benedetti, violin, Mary Bevan, soprano, David Blackadder, trumpet, Iestyn Davies, countertenor, Tim Mead, countertenor, Christopher Purvis, bass, and Tenebrae, directed by Nigel Short. Explore here.
Alternative Classical
Humans of Classical Music is a video series in which musicians, actors, comedians, and podcasters from around the world recommend their favorite piece of classical music in one minute. A new video will go live every Thursday during 2021, starting on February 4, accompanied with a link on Spotify. Each video is free of musical jargon and is suitable for anyone interested in exploring the world of classical music. The list includes countertenor Anthony Roth Costanzo, three-time Edinburgh Comedy Award nominee Kieran Hodgson, Principal Conductor of Glyndebourne on Tour Ben Glassberg-Frost, Chief Executive of Manchester Collective Adam Szabo, and composers Anna Clyne, Gabriel Prokofiev, and Missy Mazzoli. Explore here.
American Lyric Theater: Opera Writers Symposium
ALT is recruiting musicians and for a series of workshops and mini-seminars taking place February 27 – April 24. ALT seeks to introduce musicians and writers from diverse racial and artistic backgrounds to opera and explore how they might use the tools of the art form to tell their stories. ALT also hopes to encourage applications to the Composer Librettist Development Program (CLDP), the country's only full-time paid mentorship for emerging opera composers, librettists and dramaturgs. No previous experience in writing opera is necessary. Classes will address timely topics like Dramatizing History and Opera as Activism led by composer Anthony Davis and dramaturg Cori Ellison; Opera, Technology and Innovation with composers Kamala Sankaram and Jorge Sosa; From Erased to Self-Empowered: Celebrating BIPOC Opera Composers and Librettists led by ALT's Associate Artistic Director Kelly Kuo; The Architecture of Opera led by composer/librettist Mark Adamo. Guest speakers include composers Missy Mazzoli, Daniel Bernard Roumain, Huang Ruo and Errollyn Wallen; and librettists Mark Campbell, Thulani Davis (also a poet and playwright), David Henry Hwang, and Andrea Davis Pinkney.
American Opera Project
First Glimpse is a video album of 20 songs created during the first year of AOP's 2019-21 fellowship program, Composers & the Voice. Originally intended as a live concert, the videos will be released every Friday beginning October 23 and for the following six weeks. The composers are Alaina Ferris, Matt Frey, Michael Lanci, Mary Prescott, Jessica Rudman and Tony Solitro, with librettists Amanda Hollander and Jonathan Douglass Turner. Videos will be free for one week following their release, after which they will be available to rent or purchase, individually or as a full set through AOP's Website. Explore here.
American Symphony Orchestra
American Symphony Orchestra releases weekly recordings from its archives with content alternating between live video recordings of SummerScape operas and audio recordings from previous ASO concerts. Ethel Smyth's The Wreckers, Richard Strauss's Die Liebe aus Danae, and Korngold's Das Wunder der Heliane, all conducted by Leon Botstein, are all highly recommended and available now.
Apollo's Fire: Music for the Soul
The Cleveland-based baroque orchestra founded by Artistic Director Jeannette Sorrell is offering a series of video streams entitled "Music for the Soul." New episodes are posted here.
Atlanta Opera
The Atlanta Opera has released the first four episodes of Orfano Mondo, a world premiere film series by bass-baritone Ryan McKinny and filmmaker Felipe Barral. Taking its title from the prologue to Leoncavallo's Pagliacci, Orfano Mondo ("orphan world") addresses the fears surrounding live performance during the pandemic though exclusive behind-the-scenes footage, material filmed expressly for the series, and scenes from Atlanta's live fall productions of Pagliacci and of Viktor Ullmann and Peter Kien's The Kaiser of Atlantis. Performed in Italian and German with English subtitles available, each Orfano Mondo episode is 10-15 minutes long, and four more episodes are scheduled for release over the next two months. Explore here through April.
Baltimore Symphony Orchestra
BSO Sessions continues to bring the stories of BSO musicians, conductors, and collaborators to life through a documentary-style narrative. Real stories are paired with powerful music, including the elevation of unheard voices in classical music. Episodes premiere weekly on Wednesdays at 8 pm ET and are available through June 2021. Explore here.
Bard SummerScape & Fisher Center
Archival works highlight Bard's wealth and breadth of programming, including performances from its SummerScape Opera and BMF archives. Recent include Bard SummerScape's 2011 production of Strauss's rarely performed Die Liebe der Danae and last year's Daniel Fish directed staging of Michael Gordon's Acquanetta. More details here.
The Benedetti Foundation
Intention, thought, confidence, openness, and individuality are all intrinsic to developing playing. How to stand, how to breathe, focus and comfort, are all important questions. This new series of virtual sessions from March 28 to April 18 will help musicians address their physical and psychological foundations and the majority are open to players of any instrument and at any level. The sessions are intended to complement participants' individual lessons or group tuition. There will be live sessions, improvisation sessions, wellbeing sessions and daily challenges available for any instrument. Participants can join in as often as they want, and each live session will be repeated each day to allow those in different time zones to attend live. The Sessions will be free but with a recommended donation of £25 per person. Explore here.
Bergen Philharmonic
Bergen's outstanding orchestra enjoys national status in Norway with a history dating back to 1765. Its free streaming service was established as part of 250-year anniversary in 2015 and offers a fine selection of works from its concert series in Grieghallen, Bergen. Conductors include Edward Gardner, James Gaffigan, Thierry Fischer, David Zinman, Neeme Järvi, Jukka Pekka Saraste, Nathalie Stutzmann, and Christian Zacharias with soloists including Leif Ove Andsnes, Lise Davidsen, Truls Mørk, Mari Eriksmoen, and Freddy Kempf. Well worth exploring here.
Chatham Baroque
Chatham Baroque is releasing high-quality monthly videos featuring leading baroque performers including gambist Jaap ter Linden, lutenists Nigel North and Stephen Stubbs, and countertenor Reginald Mobley. Once posted, videos are available on demand through June 30, 2021. Each program includes artist interviews and are available for as little as $18 per program. Explore here.
Cliburn Kids
Cliburn Kids is a growing collection of entertaining 7- to 10-minute videos designed to introduce children to the fun of classical music. How does music paint pictures, tell stories, express feelings? Host Buddy Bray and guest artists use individual pieces to explore topics that delve into the way music is organized and structured, counting and rhythm, expressive elements, and sometimes just lighthearted enjoyment. Programs are geared towards elementary-aged children, and activities are provided for each episode that are perfect for in-classroom or at-home studies. New episodes and lesson plans are released every Tuesday. Explore here.
NEW: Concours Musical International de Montréal Piano Edition
From April 26 – May 14, CMIM will hold its triennial piano edition in a virtual format. A preliminary jury has selected twenty-six semifinalists aged 21-30 who represent 11 different countries to compete for over $230,000 in prizes and awards. In addition to a grand prize of $30,000 from the city of Montréal and the $50,000 Joseph Rouleau Career Development Grant offered by the Azrieli Foundation, the first prize winner will also be offered a concert tour in three North American cities, an artist residency at Canada's Banff Centre for Arts and Creativity, a concerto performance with the Orchestre symphonique de Montréal, and a solo album recording on the Steinway & Sons label with a launch event at Steinway Hall in New York City. The public is invited to vote for the recipient of the $5,000 ICI Musique People's Choice Award. All stages of the competition will be available for free, on-demand here.
Days & Nights Festival
The annual multidisciplinary Days and Nights Festival—which since 2011 has taken place in and around Big Sur, California and has brought together luminaries and pioneers in fields including music, dance, theater, literature, film and the sciences—launches its premiere streaming portal featuring exclusive films of a selection of its landmark performances and events. Films slated for release, from February to May 2021, includes contributions by such wide-ranging figures as JoAnne Akalaitis, Tibetan artist Tenzin Choegyal, Danny Elfman, Molissa Fenley, María Irene Fornés, Allen Ginsberg, Dev Hynes (Blood Orange), Jerry Quickley, and Glass himself. Featured performers and ensembles include Dennis Russell Davies, Ira Glass, Matt Haimovitz, Tara Hugo, Lavinia Meijer, Maki Namekawa, Gregory Purnhagen, Third Coast Percussion, Opera Parallèle, and Glass and his Philip Glass Ensemble. Explore here.
Detroit Symphony Orchestra
The Detroit Symphony Orchestra has made its webcast archive available for free. The collection features 200+ works going back three years, and highlights include Leonard Slatkin conducting John Luther Adams's climate change-inspired Become Ocean from 2019, several world premieres, and a host of bite-sized encores. Explore here.
Deutsche Grammophon Yellow Lounge
The German classical music giant is streaming Yellow Lounge broadcasts from its archives. Recent additions include clarinetist Andreas Ottensamer, pianists Alice Sara Ott and Chihiro Yamanaka, and cellist Mischa Maisky. Performances are broadcast in rotation, one video at a time, adding a new performance every few days. DG communicates the start of each new performance by newsletter at the start of each week. To keep updated sign up here.
English Symphony Orchestra
The English Symphony Orchestra's ESO Digital is an expanding digital archive of music, performed by English Symphony Orchestra and its partners, that you are unlikely to hear anywhere else. Access is free with a monthly donation; however Musical America readers can get a free trial of one week when setting up a new donation by using the coupon code MusicalAmerica2021. Register here.
Finnish National Opera
Finnish National Opera presents Stage24, a series of streamed archived performances on its website, which are then available for the next six months. Recent content includes a staged version of Sibelius's Kullervo, Stravinsky's The Rake's Progress, Caspar Holten's staging of Wagner's Der Fliegende Holländer with Camilla Nylund, and Christoff Loy's Tosca. An excellent company and some interesting and original work worth investigating. Explore here.
Handel and Haydn Society
Boston's Handel and Haydn Society has created the H+H Listening Room where you can hear and watch H+H performances including Mozart's Requiem, Handel's Messiah, and Purcell's Dido and Aeneas filmed at New York's Met Museum. There are also more than a dozen videos of musicians performing from their homes, a special video of principal flutist Emi Ferguson teaching people how to make their own baroque flute, and a new podcast called "Tuning In". In the first episode Principal Cellist Guy Fishman interviews Artistic Director Harry Christophers about Bach's St. Matthew Passion. Explore here.
Kennedy Center: Arts Across America: Spring
Arts across America continues this Spring with a focus on cultural leadership and art as a catalyst for public healing, decolonization, and genuine global change. With artistic contributions from the Black Trans theater community, programs about Sacrifice Zones and the environment, the fight for women's rights in the Latinx community, and discussions of the prisons and detention center system, and about the importance of Indigenous food and health. Hosted by sage artistic minds, these performances and conversations strive to bring audiences together to heal our country, communities, and selves. Explore here and other Kennedy Center regular online releases via their digital stage here.
La Scala/RAI
Italy's RAI presents five productions from La Scala Milan including the world premiere of Kurtág's Fin de Partie, Daniel Barenboim conducting Götterdämmerung, Lisette Oropesa in Verdi's I Masnadieri, Montedervi's Orfeo conducted by Rinaldo Alessandrini, and Les Vêpres Siciliennes conducted by Daniele Gatti. A wide range of concerts are also available. Explore and register here.
Les Arts Florissants
Les Arts Florissants's annual Festival in Thiré, France included a series of 10- to 15-minute "Meditation" concerts recorded earlier this summer. Now available to enjoy online, the Meditations include performances by students of Juilliard's Historical Performance program in the spirit of their annual participation in the Festival. View here.
Lincoln Center Lincoln Center Passport to the Arts
A variety of virtual classes, performances, and bonus content designed for children, teens and adults with disabilities and their families. Offerings include programs with Chamber Music Society of Lincoln Center, Jazz at Lincoln Center, the Metropolitan Opera Guild, New York City Ballet, the New York Philharmonic, and The New York Public Library for the Performing Arts. Families can attend dance, music or drama classes, watch exclusive performances, check out behind-the-scenes content, and even meet performers—all from their homes. Families will receive pre-visit materials, including social narratives, photos, and links before each program. All programs take place via Zoom. Register here.
Look + Listen Festival
The free annual festival returns for its 19th season in May 2021 with an "At Home Edition" designed to bring art directly into audiences' homes, in both digital and tangible forms. Along with online performances, audiences will be treated to limited-edition physical artworks, delivered by mail (to U.S. residents only). On three Saturdays—May 8, 15, and 29 —sound, visual, and literature artists Mendi + Keith Obadike will play LULL: a sleep temple, an eight-hour sonic experience incorporating field recordings, analog synths, and acoustic instruments intended to create a field of sound for dreaming. The first 100 registrants will be sent a small "dream kit" containing a booklet, candle, and sachet. On Saturday, May 22, Berlin-based composer/performer/instrument builder Viola Yip joins forces with composer/vocalist/sound artist Ken Ueno, a professor at UC Berkeley, for the world premiere of an hourlong piece performed synchronously by the two artists from their home locations. thingNY's Dear Nancine consists of mailed gifts to experience alone, and/or with your household or close friends. The work centers around cartography, land rights, colonization, and routine. Packages will arrive to the first 100 registrants on Saturday, May 1. And Audra Wolowiec has created Semaphore, a printed booklet exploring modes of communication across long distances, mailed to all festival registrants in the US. Semaphore will serve simultaneously as a festival program, conceptual art piece, and activity book. Register and explore here.
Los Angeles Chamber Orchestra
LACO AT HOME offers streaming and on demand performances, including a full showing of the orchestra's critically acclaimed West Coast premiere of Dark with Excessive Bright for double bass and strings by LACO Artist-in-Residence Missy Mazzoli. View streaming here and on demand here.
Los Angeles Master Chorale
Videos recorded as part of the "Offstage with the Los Angeles Master Chorale" series from April 24 to June 19 included interviews conducted by Artistic Director Grant Gershon and Associate Conductor Jenny Wong with notable performers—including special guests Reena Esmail, Morten Lauridsen, Anna Schubert, Peter Sellars, Derrick Spiva—as well as Master Chorale singers. Available on demand here.
Mark Morris Dance Group 40th Anniversary Digital Season
MMDG continues to celebrate its 40th Anniversary with a new archival collection featuring three excerpts from Mark Morris dances?I Don't Want to Love, Rhymes With Silver, and V, and one full-length work, Rock of Ages, selected by veteran MMDG company members Joe Bowie and Lauren Grant. Viewers are also able to watch the full performances of the excerpted works on demand. Each work is preceded by video introductions by Joe Bowie and Lauren Grant. Explore here.
Metropolitan Opera Live In Schools
The Metropolitan Opera's HD Live in Schools program has launched a new series for the 2020–21 school year, creating cross-disciplinary educational opportunities across the country. For the 2020–21 school year, students and teachers will receive free subscriptions to the Met Opera on Demand service, with a catalogue of more than 700 Live in HD presentations, classic telecasts, and radio broadcasts. Ten operas have been selected for the HD Live in Schools program, and will be presented in five educational units, with two thematically paired operas per unit. The series opens with Beethoven's Fidelio and Donizetti's La Fille du Régiment (September 28–October 16), both of which explore the intersection of music and politics. The Met will continue to offer teachers HD Live in Schools Educator Guides and access to Google Classroom materials that can be adapted for virtual learning lesson plans. In addition, the Met's National Educators Conference will be hosted on a virtual platform this year and take place on five Saturdays throughout the 2020–21 school year. Two conferences, scheduled for October 10, 2020, and October 17, 2020, will also feature live conversations with Met artists. More information here.
Minnesota Orchestra
Minnesota Orchestra at Home shares video, audio, and educational materials through the categories of Watch, Listen and Learn, including videos from the orchestra's archives and newly created "mini-concerts" directly from the homes of Orchestra musicians. Explore and view here.
National Sawdust Digital Discovery Festival, Volume One
With more than 65 events, featuring over 100 artists premiering in a four-month span, National Sawdust Digital Discovery Festival: Volume One was a bright spot in NYC's post-COVID live music world. Featuring post-COVID performances from Robert Wilson, Julian Lage, Tyondai Braxton, Emel Mathlouthi, Matthew Whitaker, Dan Tepfer, Ashley Bathgate, Emily Wells, Brooklyn Rider, Joel Ross, Conrad Tao, Andrew Yee, and Lucy Dhegrae, and recently recorded Masterclasses with Tania León, Ted Hearne, Vijay Iyer, Jamie Barton, Lawrence Brownlee, Trimpin, and Lara St. John. Archival performances include David Byrne, Lara Downes and Rhiannon Giddens, and Ryuichi Sakamoto. Explore here.
New World Symphony
The New World Symphony presents a web-based series called NWS Archive+. Michael Tilson Thomas moderates discussions with NWS Fellows, alumni, guest artists, and visiting faculty about archived recordings. Performances will be available here. NWS Fellows also play live, informal chamber music concerts from their homes in Miami Beach and broadcast via Facebook Live. In addition, the NWS online archive contains master classes, tutorials and town halls, which can be found here. Finally, for the past 10 years, the Fellows have performed one-hour concerts for local school children. These concerts and preparatory material will be available free to students and parents. NWS Educational concerts can be found here.
Opera Australia
OA | TV: Opera Australia on Demand is the Sydney-based company's new digital space. Alongside the world's largest collection of Dame Joan Sutherland on video, OA will offer exclusive content from the OA back catalogue, productions from Handa Opera on Sydney Harbour, and a new series of chat show-style interviews conducted by AD Lyddon Terracini. The first posted full show is Sutherland in The Merry Widow, and the fileted aria's in the section labelled "The Best of Dame Joan Sutherland" are even better. View here.
Opéra National de Paris
The Palais Garnier and Bastille Opera have made their digital stage, "The 3e Scène," free. The platform is a pure place of artistic adventure and exploration, giving free rein to photographers, filmmakers, writers, illustrators, visual artists, composers, and choreographers to create original works. Visit here. Some of Opéra National de Paris's productions are accessible on the company's Facebook Page. In addition, Octave, the Paris Opera's online magazine, is posting articles, videos, and interviews here.
Opera North
One of Britain's most respected smaller opera companies, Opera North has put its acclaimed semi-staged concerts of Wagner's epic Ring Cycle online. "Beg, borrow, or be like Wotan and steal a ticket for this show," said the UK's Times of Das Rheingold. "You'd be lucky to hear as good at Bayreuth," said The Telegraph of Die Walküre. Richard Farnes proves a seriously impressive Wagner conductor. Watch here.
OperaVision
OperaVision offers livestreams of operas available for free and online for up to six months. Previous offerings include Barrie Kosky's visually spectacular Moses und Aron, David McVicar's superb Die Entführung aus dem Serail from Glyndebourne, and Deborah Warner's thoughtful Death in Venice for English National Opera. View upcoming and past content here.
Rotterdam Philharmonic Orchestra: Beethoven at Home
RPO brought Beethoven to living rooms in December playing all nine symphonies. The musicians performed the first eight symphonies in small chamber ensembles varying from a string sextet to a 15-strong brass ensemble. The Grand Finale took place on New Year's Eve: Beethoven's Ninth, played by the full orchestra with chorus and soloists. View here.
Orli Shaham Bach Yard Playdates
Pianist Orli Shaham brings her acclaimed interactive concert series for kids to the internet. Bach Yard Playdates introduces musical concepts, instruments, and the experience of concert-going to a global audience of children and their families. A number of 10-minute episodes are already available for on-demand streaming. Programs and performances range from Bach's Two-Part Invention to Steve Reich's Clapping Music. Explore here.
Trinity Wall Street
New York's Trinity Church Wall Street introduces daily weekday "Comfort at One" (1 pm ET) streaming performances on Facebook with full videos posted here. Tune in for encore performances of favorite Trinity concerts, professionally filmed in HD, along with current at-home performances from Trinity's extended artistic family.
Voices of Ascension
New York choir Voices of Ascension, which celebrates its 30th anniversary next season, is posting a daily offering of choral beauty on its website. Music is chosen by staff, members of the chorus and orchestra, and listeners. View here.
Warsaw Philharmonic
The Warsaw Philharmonic has made a selection of video recordings available on its YouTube channel. Recent offerings include Saint-Saëns's Organ Symphony and Arvo Pärt's Swansong conducted by Artistic Director Andrzej Boreyko, as well as rarities by Polish composers like Grazyna Bacewicz. It's an excellent orchestra very much in the Eastern European tradition and concerts have been master edited for posting online.
Paid Digital Arts Services
Berlin Philharmonic Digital Concert Hall
The BPO Digital Concert Hall contains over 600 orchestra concerts covering more than ten years, including 15 concerts with the orchestra's new Chief Conductor Kirill Petrenko, interviews, backstage footage. Subscriptions or single tickets available.
Medici TV
Thousands of classical music videos are available by subscription, as well as hundreds of events that are broadcast live for free each year, available for 90 days. Subscriptions cost $83.85 per year but single tickets are also available. www.medici.tv
Opera Philadelphia Channel
Opera Philadelphia has created its own channel through which to share its digital offering. Operatic films like David T. Little's Soldier Songs, world premiere digital commissions by Tyshawn Sorey, Courtney Bryan, Angélica Negrón, and Caroline Shaw, and recordings of stage productions like La Traviata and Breaking the Waves are available on-demand. Season subscriptions priced at $99 are offered along with pay-per-view rentals for individual performances. The channel is available on computers and mobile devices, as well as AppleTV, Android TV, Roku, and Amazon FireTV. Explore here.
Pictured: Dmitri Shostakovich

WHO'S BLOGGING


RENT A PHOTO
Search Musical America's archive of photos from 1900-1992.