---
MA's Free Guide to (Mostly) Free Streams, March 15-22
We will be updating this list weekly. Please note that all times are given in U.S. Eastern Time (ET). To calculate in other time zones or counties, British Summer Time (BST) is currently five hours ahead of ET and Central European Time (CET) is currently six hours ahead. U.S. Central Daylight Time (CDT) is one hour behind ET. Mountain Time (MT) is two hours behind ET, while Pacific Time (PT) is three hours behind. Contact editor@musicalamerica.com.
Classical music coverage on Musical America is supported in part by a grant from the Rubin Institute for Music Criticism, the San Francisco Conservatory of Music, and the Ann and Gordon Getty Foundation. Musical America makes all editorial decisions.
---

** Highly recommended
Monday, March 15
** 9 am ET: Wigmore Hall presents Kathryn Rudge & Christopher Glynn. The mezzo-soprano and pianist perform songs by Coates, Finzi, Harty, Quilter, and Vaughan Williams. Register, view here and on demand for 30 days. LIVE
2 pm ET: Wiener Staatsoper presents Verdi's Aida. Conductor: Marco Armiliato, director: Nicolas Joel. With Elena Guseva, Gregory Kunde, Ekaterina Gubanova, and Simone Piazzola. Production from June 2019. Register for free and view here.
2 pm ET: Bergen Philharmonic Orchestra & Bergen National Opera present Mozart's La Clemenza di Tito. BPO Chief Conductor Edward Gardner conducts with the Edvard Grieg Kor and an all-Norwegian cast led by tenor Bror Magnus Tødenes in the title role and soprano Beate Mordal as Vitellia. Rodula Gaitanou directs the new, fully staged production. View here and for one month.
** 2:30 pm ET: IDAGIO Global Concert Hall presents Haydn Night in Basel. Giovanni Antonini conducts Kammerorchester Basel's 14th Basel Haydn Night. Program: Haydn's Symphony No. 33 in C, Hob. I:33, Symphony No. 54 in G, Hob. I:54, Sinfonia in D, Hob. Ia:7, and Symphony No.53 in D, L'Impériale, Hob. I:53, version A. The concert is streamed from Don Bosco Basel, Paul Sacher Hall. View here. LIVE
**3:30 pm ET: Wigmore Hall presents Jennifer Pike & Petr Limonov. The violinist and pianist perform Bacewicz's Polish Caprice, Mozart's Violin Sonata in E minor K304, Chopin's Mazurkas Op. 63, and Poldowski's Violin sonata in D minor and Tango. Register, view here and on demand for 30 days. LIVE
3:30 pm ET: Philharmonie de Paris presents Paris Mozart Orchestra. Claire Gibault and Rebecca Tong conduct the Paris Mozart Orchestra with pianist Maria-Joao Pires in Mozart's Piano Concerto No. 20 and Bartók's Divertimento. View here. LIVE
4 pm ET: Soprano Celia Castro performs Max Lifchitz's Rosa Divina/Divine Rose, inspired by a sonnet penned by the 17th century Mexican icon Sor Juana Ines de la Cruz. Also featured: art songs and piano music from the U.S. and the Spanish-speaking Caribbean including works by Aura Marina del Rosario, John McGinn, Sheli Nan, William Ortiz and Raymond Torres-Santos. View here and click for further info.
4:30 pm ET: Washington Performing Arts presents A Tribute to Ruth Bader Ginsburg. On what would have been Justice Ruth Bader Ginsburg's 88th birthday, WPA premieres a compilation of video tributes including remembrances from opera stars Renée Fleming, Joyce Di Donato, and Alyson Cambridge; classical soloists Joshua Bell, Itzhak Perlman, Rachel Barton Pine, and Alisa Weilerstein; composer/vocalist Patrice Michaels (the Justice's daughter-in-law); jazz and Broadway icons John Pizzarelli and Jessica Molaskey; and other eminent performers. View here.
5 pm ET: Baryshnikov Arts Center presents Museum of Calm. Extended-technique vocalist and composer Holland Andrews (who often performs under name Like a Villain) blends vocal feats with electronic music and solo clarinet in a new work that is equal parts vocal music composition, meditation, and performance art video. Filmed at BAC's John Cage & Merce Cunningham Studio, the performance generates a cathartic emotional experience, offering strategies for navigating through chaos, and sustaining the energy to survive in a reforming society. There will be live-streamed conversation with Holland Andrews and performer Morgan Bassichis on March 24 at 8 pm ET. View here until March 29.
7:30 pm ET: Met Opera Streams presents Offenbach's Les Contes d'Hoffmann. Starring Anna Netrebko, Kathleen Kim, Ekaterina Gubanova, Kate Lindsey, Joseph Calleja, and Alan Held, conducted by James Levine. Production by Bartlett Sher. From December 19, 2009.View here and for 24 hours.
** 7:30 pm ET: Chamber Music Society of Lincoln Center presents Musical Heritage: William Primrose. Violist Paul Neubauer and violinist Aaron Boyd host an evening celebrating William Primrose (1904-1982), the Scottish violist and teacher considered the greatest violist who ever lived. Primrose's solo and chamber music recordings attest unequivocally that he was, in fact, the only violist who could "keep up" with Heifetz, and his playing truly has to be heard to be believed. Register and view here and on demand for a week.
7:30 pm ET: 92nd St Y presents Gil Shaham & The Knights. The violinist joins friends and frequent collaborators from Brooklyn-based orchestral collective The Knights in a string quartet by Joseph Bologne, also known as Chevalier de Saint-Georges. The concert also features The Knights's own newly conceived arrangement of Beethoven's Violin Concerto and the composer's Overture to The Creatures of Prometheus (arr. Hummel). Tickets $20. View here.
7:30 pm ET: Rochester Philharmonic Orchestra presents Truth Is of No Color. A concert celebrating the life and legacy of Rochester's own Frederick Douglass in partnership with the Frederick Douglass Family Initiative. Program: Jessie Montgomery's Voodoo Dolls, Break Away, Source Code, and Strum, and Carlos Simon's Warmth from other Suns. View here until April 29.
7:30 pm ET: SalonEra presents Women in Music. Women's History Month is marked with instrumental and vocal music by Maddalena Sirmen, Barbara Strozzi, Isabella Leonarda, Elisabeth Jacquet de la Guerre, and Clara Schumann. Featured guests include harpsichordist Byron Schenkman, violinist Shelby Yamin, and soprano Michele Kennedy, who share a commitment to researching, performing, and recording music by women composers. View here.
8 pm ET: EnsembleNEWSRQ presents Nightfall! The ensemble performs Gerard Grisey's Stelé for two percussionists, David Maric's Nascent Forms for mallet quartet, and David T. Little's Haunt of Last Nightfall for percussion quartet and electronics. View here.
Tuesday, March 16
2 pm ET: Wiener Staatsoper presents Verdi's Rigoletto. Conductor: Evelino Pidò, director: Pierre Audi. With Carlos Álvarez, Juan Diego Flórez, Olga Peretyatko, Ain Anger, and Nadia Krasteva. Production from January 2016. Register for free and view here.
3 pm ET: Handel + Haydn Society presents The Magic of Telemann. Telemann is the centerpiece of this concert featuring five of H+H's principal musicians. Performed on the instruments which would have been known by the composers, this concert rediscovers the magic of Telemann and his colleague Pisendel. Register and view here.
3:15 pm ET: Gürzenich-Orchester Köln presents Vilde Frang plays Stravinsky. Fabien Gabel conducts the Gürzenich-Orchester Köln in a program of Frank Pesci's Parade (World Premiere), Korngold's Suite from Shakespeare's Much Ado about Nothing, Stravinsky's Violin Concerto with soloists Vilde Frang, and Schreker's Kammersinfonie in einem Satz. View here.
3:30 pm ET: Wigmore Hall presents Carducci String Quartet. The ensemble performs Mendelssohn's String Quartet No. 6 in F minor Op. 80, Rebecca Clarke's Poem, and Shostakovich's String Quartet No. 2 in A, Op. 68. Register, view here and on demand for 30 days. LIVE
7 pm ET: MATA & International Contemporary Ensemble present Radical Pairings 1. Maurizio Azzan's Geometrie nelle mani for solo guitar is paired with Yvette Janine Jackson's Deliberate (Afraid of Nothing) for percussion and electronics. The program will also feature newly written solo works by each composer. With percussionist Colleen Bernstein and guitarist Jordan Dodson, this program showcases both sonic curiosity and emotional resilience. Register and view here.
** 7 pm ET: Orchestre Symphonique de Montréal presents Nagano conducts Stravinsky & Schubert. Kent Nagano conducts with pianist Marc-André Hamelin in Stravinsky's Concerto for Piano and Wind Instruments and Mahler's arrangement for string orchestra of Schubert's String Quartet No. 14 in D minor, D. 810, Death and the Maiden. Tickets $20. View here until April 6.
7:30 pm ET: Nightly Met Opera Streams presents Puccini's La Fanciulla del West. Starring Eva-Maria Westbroek, Jonas Kaufmann, and Željko Lucic, conducted by Marco Armiliato. Production by Giancarlo Del Monaco. From October 27, 2018. View here and for 24 hours.
8:30 pm ET: Sun Valley Music Festival presents Festival@Home. The Festival's third digital concert explores the grandeur, complexity, and harmonies within Bach's Cello Suite No. 6 in D, BWV 1012, performed by Sun Valley principal cello Amos Yang. This all-new performance was recorded for the Festival last summer at Kohl Mansion near San Francisco, CA. View here and for 48 hours.
Wednesday, March 17
12 pm ET: Young Concert Artists presents Jonathan Swensen. The cellist is joined by pianist Adam Golka in a concert livestreamed from The Morgan Library & Museum. Program: Debussy's Cello Sonata in D minor, L. 135 and Rachmaninov's Cello Sonata in G minor, Op. 19. View here. LIVE
1 pm ET: Kronberg Academy presents Kirill Gerstein in an online seminar with Reinhard Goebel on the Brandenburg Concertos to help modern orchestras learn and apply "some secrets of 18th-century music making." Goebel will share the beauties and the problems of the cycle and take a new look into the original score, one of the treasures of the Berlin Staatsbibliothek. Register here for the free Zoom seminar. LIVE
2 pm ET: Wiener Staatsoper presents Tchaikovsky's Swan Lake. Conductor: Alexander Ingram, choreography: Rudolf Nureyev. With Olga Esina, Vladimir Shishov, Eno Peci, and Soloists and Corps de Ballet of the Wiener Staatsballetts. Production from March 2014. Register for free and view here.
3 pm ET: IDAGIO presents Classical (R)evolution with Rachel. Join soprano Rachel Fenlon as she explores what breaking the rules, embracing uncertainty, and thinking "outside the box" does for classical music-making. In this episode: bass Matthew Rose. View here. LIVE
**3:30 pm ET: Wigmore Hall presents Ailish Tynan, Robin Tritschler & James Baillieu. The soprano, tenor and pianist perform arrangements of traditional songs as well as music by Britten, Bridge, Rebecca Clarke, Muriel Herbert, Thomas Dunhill, Barber, Edmund Pendleton, Stanford, Balfe, and Bishop. Register, view here and on demand for 30 days. LIVE
6:30 pm Orchestra of St. Luke's presents The Madness of La Folía. OSL's Baroque 2021 series opens with a program highlighting the versatility of one of Western classical music's most energizing musical themes. La folía has inspired compositions for centuries and was all the rage during the Baroque. This program pairs two works—Corelli's Violin Sonata in D minor and Vivaldi's Trio Sonata in D minor—with C. P. E. Bach's 12 Variations on La folía d'Espagne and lesser-known pieces, including Geminiani's Concerto Grosso in D minor. Tickets $40 (suggested). View here.
7:30 pm ET: Nightly Met Opera Streams presents Donizetti's Anna Bolena. Starring Anna Netrebko, Ekaterina Gubanova, Tamara Mumford, Stephen Costello, and Ildar Abdrazakov, conducted by Marco Armiliato. Production by Sir David McVicar. From October 15, 2011. View here and for 24 hours.
8 pm ET: Baltimore Symphony Orchestra presents BSO Sessions: Bar Talk. For Saint Patrick's Day, musicians from the BSO engage in some "bar talk" about ethnomusicologist and composer Béla Bartók. One of his best-known works, Romanian Folk Dances is based on six tunes recorded during trips through Eastern Europe. The second piece on the program, Music for Strings, Percussion, and Celesta, was used to great effect in Stanley Kubrick's The Shining. Tickets $10. View here and on demand.
Thursday, March 18
8 am ET: The Hallé presents Winter Season: Sibelius Symphony No. 3. Sir Mark Elder conducts Richard Strauss's Serenade, Beethoven's Piano Concerto No. 3 with soloist Isata Kanneh-Mason, and Sibelius's Symphony No. 3 Broadcast from The Bridgewater Hall, Manchester. Tickets £14. View here until June 18.
9:05 am ET: London Mozart Players presents Piano Explored: Mozart. Mozart composed his 21st Piano Concerto in a hugely busy period of his life but the music is perfectly poised, and the concerto has the majesty and immensity of his greatest symphonies. This lunch-hour concert also includes Howard Shelley's insights into the piece, delivered before the LMP and Shelley perform this technically demanding and popular masterpiece. Tickets £8. View here and on demand.
12 pm ET: San Francisco Performances presents Front Row Premium: Jason Vieaux. The guitarist performs a program featuring works by Bach, Brouwer, Dowland, and Metheny. Register and view here.
** 12 pm ET: Boston Symphony Orchestra presents BSO Online. David Robertson leads the orchestra in an all-French program including Milhaud's La Création du monde, Honegger's Pastorale d'été, and Ravel's Piano Concerto in G with Inon Barnatan as soloist. A chamber music performance features American composer Marion Bauer's Forgotten Modes, Op. 29, for solo flute, with Elizabeth Klein, BSO Assistant principal Flute. Donate $100 for full access. View here for 30 days.
1:15 pm ET: Midtown Concerts presents ALBA Consort. A journey of Medieval and Renaissance songs and dances from Persia, over the Caucasus Mountains to Armenia and the Mediterranean, seaward to Cyprus, Greece, Italy, France, North Africa, then through Iberia. With Margo Andrea, mezzo soprano, vielle, Carlo Valte, oud, Jason Priset, lute, baroque guitar, and Rex Benincasa, percussion, psaltery, voice. View here.
1:50 pm ET: London Symphony Orchestra presents An Evening with the LSO. Sir Simon Rattle and Managing Director Kathryn McDowell talk with Financial Times Arts Editor Jan Dalley about what's next for Britain's arts organizations after the global pandemic, followed by a concert at 2:30 pm ET. Program: Dvorák's Scherzo capriccioso, Op. 66 and Tchaikovsky's Nutcracker Act II. View here.
2 pm ET: Wiener Staatsoper presents Verdi's Otello. Conductor: Graeme Jenkins, director: Christine Mielitz. With Roberto Alagna, Aleksandra Kurzak, Dalibor Jenis, and Antonio Poli. Production from March 2018. Register for free and view here.
** 2 pm ET: Royal Stockholm Philharmonic presents Tarkiainen, Barber, Stravinsky & Dvorák. Sakari Oramo conducts the RSPO with soprano Johanna Wallroth in Outi Tarkiainen's The Ring of Fire and Love, Anne Truelove 's Aria, Recitative and Cabaletta from Stravinsky's The Rake's Progress, Barber's Knoxville: Summer of 1915, and Dvorák's Symphony No. 7. View here and on demand.
2 pm ET: IDAGIO presents Thursdays with Thomas. Join Thomas Hampson in conversation with colleagues, friends, and other major personalities of the classical music world. In this episode: bass René Pape. View here. LIVE
2:45 pm ET: Budapest Festival Orchestra presents Fischer conducts Bruckner. Iván Fischer leads the BPO in Bruckner's Symphony No. 9 in D Minor. Tickets Euro 10. View here.
3 pm ET: Polyphonic Concert Club presents Colin Currie Quartet. The percussion quartet plays Joseph Pereira's Mallet Quartet, Andy Akiho's Pillar IV, David Maric's Nascent Forms, and Steve Reich's Drumming Part 1. Tickets £95 for the series of six. View here and on demand.
3 pm ET: San Francisco Symphony Orchestra presents Lineage: Julia Bullock. Soprano and SF Symphony Collaborative Partner Julia Bullock curates a SoundBox program, featuring members of the SF Symphony and Chorus, pianist Sarah Cahill, and violinist Benjamin Beilman. The century-spanning program bridges defiant contrasts and unearths surprising connections. Tickets $15. View here and on demand.
3 pm ET: Concertgebouworkest presents Pappano & Levit. Igor Levit returns to the Concertgebouworkest to perform Beethoven's Third Piano Concerto under the direction of Sir Antonio Pappano. Schumann's Symphony No. 2 completes the program. View here.
3:15 pm ET: Bavarian Radio Symphony Orchestra presents Bamberg Symphony Jubilee Concert. Violinist Nikolaj Szeps-Znaider joins the Bamberger Symphoniker and conductor Christoph Eschenbach for a 75th Anniversary all-Beethoven concert comprising the Leonore Overture No. 3, the Violin Concerto in D, Op. 61, and Symphony No. 3 in E Flat, Eroica. View here.
3:30 pm ET: Wigmore Hall presents 12 Ensemble. The British ensemble performs Tavener's The Lamb, Lutoslawski's ?Musique Funebre?, Beethoven's String Quartet in A minor Op. 132, "III. Molto adagio," and Owen Leith's Honey Siren. Register, view here and on demand for 30 days. LIVE
3:30 pm ET: Philharmonie de Paris presents Stravinsky's Firebird. The Orchestre de Paris is conducted by Gábor Káli in Stravinsky's ballet score for The Firebird. View here. LIVE
3:30 pm ET: Concertgebouw presents Lucas & Arthur Jussen: The Russian Album. The two pianists perform Shostakovich's Concertino in A minor, Op. 94, Stravinsky's Concerto for two piano's, Rachmaninov's "Romance" (from Suite No. 2, Op. 17), and Arensky's "Waltz" (from Suite No. 1, Op. 15) and "La Coquette" (from Suite No. 2, Op. 23, Silhouettes). Tickets Euro 12.50. View here.
5 pm ET: The Violin Channel presents Bacelar, Cassidy-Polera & Melvin. Cellist Sophia Bacelar, pianist Noreen Cassidy-Polera, and dancer Jamaii Melvin perform Rachmaninov's "Andante" from Cello Sonata in G minor Op. 19, Piazzolla's Oblivion, Chopin's Nocturne in C-sharp minor (Arr. Piatigorsky), Mancini's Moon River (Arr. Bacelar), Bach's "Prelude" from Solo Cello Suite No. 1 in G minor, Saint-Saëns Romance Op. 36, Piazzolla's Le Grand Tango, and Rimsky-Korsakov's Captured by the Nightingale. View here.
6 pm ET: National Sawdust presents Delune. Izzi and Kate Eberstadt of Delune premiere a new concept video, Pierrot and the Reverie, blending animation by Alexandra Hohner, theater, pop music, and silent film: In it, a clown falls in love with a figment of his imagination, blurring the line between fantasy and reality; the composer-singer duo features ethereal vocals and haunting electronic beats. View here.
7:30 pm ET: Nightly Met Opera Streams presents Glass's Akhenaten. Starring Dísella Lárusdóttir, J'Nai Bridges, Anthony Roth Costanzo, Aaron Blake, Will Liverman, Richard Bernstein, and Zachary James, conducted by Karen Kamensek. Production by Phelim McDermott. From November 23, 2019. View here and for 24 hours.
7:30 pm ET: Detroit Symphony Orchestra presents Mozart's Second Violin Concerto. Kahchun Wong makes his DSO debut conducting a program that features the DSO's acting concertmaster Kimberly Kaloyanides Kennedy in a performance of Mozart's Second Violin Concerto. Tickets $12. View here. LIVE
7:30 pm ET: Rochester Philharmonic Orchestra presents Souvenir de Florence. The program opens with Ravel's Introduction and Allegro for Harp, Flute, Clarinet and String Quartet followed by Debussy's Sonata for flute, viola, and harp. Sketched in part during his visit to Florence, Tchaikovsky's Souvenir de Florence is set in a four-movement form which includes Russian and folk-like melodies typical of the emerging Russian compositions of the time. View here until May 2.
7:30 pm ET: Chamber Music Society of Lincoln Center presents New Milestones III: Scope (Dichotomy & Range). Archival recordings of Bartók's Contrasts for Violin, Clarinet, and Piano and Romanian Folk Dances for Strings, Beethoven's Quintet in C for Two Violins, Two Violas, and Cello, Op. 29. With Alessio Bax, Daniel Hope, Bella Hristova, Alexi Kenney, Benny Kim, Jessica Lee, Kristin Lee, Cho-Liang Lin, Alexander Sitkovetsky, Danbi Um, Mark Holloway, Hsin-Yun Huang, John Largess, Gary Hoffman, Daniel McDonough, Keith Robinson, Anthony Manzo, Sebastian Manz. Intermission features a Q&A with the artists. View here and on demand for one week.
7:30 pm ET: Les Délices presents Women of Genius. Les Délices honors Women's History Month with the contributions of accomplished, creative women in 17th- and 18th-century France. Soprano Clara Rottsolk joins in a program highlighting women composers and strong female characters with songs by Julie Pinel, instrumental works and cantatas by Elisabeth Jacquet de la Guerre, and more. Tickets $20. View here and on demand.
7:30 pm ET: Jorgensen Center for the Performing Arts presents Kronos Quartet: 50 for the Future. The quartet presents a selection of pieces from their 50 for the Future collection, followed by a dialogue with the Quartet and Rodney Rock. Program includes Aleksandra Vrebalov's My Desert, My Rose, Philip Glass's Quartet Satz, Nicole Lizée's Another Living Soul, and Chartlon Singleton's Testimony. Tickets $15. View here.
8 pm ET: The Philadelphia Orchestra presents Yannick & Mozart. Wind instruments take center stage in Mozart's Gran Partita for 13 instruments, including basset horns. Written in 2009, Valerie Coleman's Red Clay & Mississippi Delta is about her mother's family and the delta region from which they hail. Tickets $17. View here and on demand until March 24. LIVE
10 pm ET: Cal Performances presents Mitsuko Uchida. The pianist performs Schubert's Impromptu in A-flat, D. 935, No. 2, Impromptu in C minor, D. 899, No. 1, and Piano Sonata in G, D. 894. Tickets $15. View here until June 16.
10:30 pm ET: Seattle Symphony presents Celebrate Asia. Guest conductor Keitaro Harada leads the Seattle Symphony for the 13th annual Celebrate Asia at Benaroya Hall. Program: Takashi Yoshimatsu's Atom Hearts Club Suite No. 1, Dai Fujikura's Umi, Akira Senju's A Ba La Ka Kya IV (World Premiere), and Tchaikovsky's Rococo Variations. View here.
Friday, March 19
** 12 pm ET: Vocal Arts DC presents Lise Davidsen A virtual concert with pianist James Baillieu including selections by Brahms, Grieg, and Richard Strauss; as well as Schumann's Gedichte der Königin Maria Stuart and Sibelius's Luonnotar. The performance was recorded at London's Guildhall School of Music and Drama. Tickets $20. View here until March 30.
12 pm ET: Opera Grand Rapids presents Penny. Douglas Pew's one-hour opera is about the power of music and how Penny Rutherford, an autistic woman, literally and figuratively finds her voice. As Penny learns to express herself through singing, she transforms before our eyes. Penny is being staged for the first time outside of its commission with Washington National Opera and Kennedy Center. Tickets $25. View here.
2 pm ET: Wiener Staatsoper presents Glazunov's Raymonda. Conductor: Kevin Rhodes, choreography: Rudolf Nureyev. With Olga Esina, Jakob Feyferlik, Vladimir Shishov, and Soloists and Corps de Ballet of the Wiener Staatsballetts. Production from March 2018. Register for free and view here.
2 pm ET: OperaVision presents Verdi's Atilla. In his attempt to conquer the world, Attila the Hun destroys all that lies in his path until a young female captive swears to avenge her father's death. Sofia Opera and Ballet's production of Verdi's opera was staged in front of the historic fortress of Tsarevets in Bulgaria. Recorded on 31 July 2011. View here for three months.
2 pm ET: Opera Philadelphia & LA Opera present Missy Mazzoli's Breaking the Waves. Mazzoli and librettist Royce Vavrek's opera won the Best New Opera award from the Music Critics Association of North America. Director James Darrah, who guided the world premiere, presents an uncensored and remastered release of the 2016 recording, featuring color correction, remastered sound, and a new edit. With its intense subject matter, violence, language and nudity, Breaking the Waves is recommended for mature audiences only. View here until April 12.
3:30 pm ET: English Symphony Orchestra presents Elgar Reimagined Part 1. The English Symphony Orchestra is conducted by Kenneth Woods with cellist Raphael Wallfisch in a program of Elgar Miniatures for Cello and Strings arranged by Donald Fraser. View here.
3 pm ET: DG Stage presents Max Richter's Sleep. The film follows composer and musician Max Richter and his creative partner, artist and filmmaker Yulia Mahr, as they navigate an ambitious performance of his 8-hour opus Sleep at an open-air concert in Los Angeles. Director Natalie Johns weaves in Mahr's personal archive and performance footage from Berlin, Sydney, and Paris to create a portrait of a shared artistic process. Tickets Euro 9.90. View here.
3 pm ET: Frankfurt Radio Symphony Orchestra presents About Humans. The orchestra and the Hába Quartet perform music by Martin Kippenberger, Maria Lassnig, Daniel Richter, and Cindy Sherman as well as Beethoven's String Quartet in C, Op. 59 No. 3 and Arvo Pärt's Psalom. View here.
3 pm ET: Royal Opera House presents The Dream. Frederick Ashton's interpretation of Shakespeare's A Midsummer Night's Dream is a classic of The Royal Ballet's repertory, and this production, recorded in 2017, features music by Mendelssohn performed by the Orchestra of the Royal Opera House. This recording stars Akane Takada as Titania and Steven McRae as Oberon. Also featured are Valentino Zucchetti as Puck and Bennet Gartside as Bottom. Tickets £3. View here until April 18.
3:30 pm ET: Wigmore Hall presents Leon McCawley. The British pianist performs Schubert's Drei Klavierstücke D946, Grieg's Slåtter Op. 72 "IV. Haugelåt: halling" and "II. Jon Vestafes springdans," and Schumann's Davidsbündlertänze, Op. 6. Register, view here and on demand for 30 days. LIVE
6 pm ET: Philadelphia Chamber Music Society presents Alexi Kenney & Anna Polonsky. The violinist and pianist play Dvorák's Violin Sonata in F, Op. 57, Ko's Plush Earth in Four Pieces, Dancigers's Skyline for Solo Violin, Poulenc's Violin Sonata, and Rebecca Clarke's Midsummer Moon. View here.
7:30 pm ET: University of Cincinnati College-Conservatory of Music presents Together/Apart, an hour-long concert featuring the CCM Chamber Choir under the direction of new faculty member Joe Miller. Works by Thomas Morley, Claudio Monteverdi and J.S. Bach are featured alongside contemporary pieces like David Lang's "I Am Walking" and The Wailin' Jennys' "One Voice" in an eclectic program that takes viewers on an emotional journey that reflects on the impact of COVID-19. View here and on demand.
** 7:30 pm ET: Nightly Met Opera Streams presents Rossini's Il Barbiere di Siviglia. Starring Joyce DiDonato, Juan Diego Flórez, Peter Mattei, John Del Carlo, and John Relyea, conducted by Maurizio Benini. Production by Bartlett Sher. From March 24, 2007. View here and for 24 hours.
7:30 pm ET: Detroit Symphony Orchestra presents Brahms's Second Serenade. Brahms composed his serenades as studies on the path to what would become his own offerings to the symphonic form. Made up of five movements—helping anyone who may mistake it for a traditional four-movement symphony—Brahms Second Serenade weaves lyrical melodies with moments of folk-inspired dance. Tickets $12. View here.
9 pm ET: Minnesota Orchestra presents Lament & Beauty. The Minnesota Orchestra steps into spring with Lyric for Strings by Pulitzer Prize-winner George Walker. Osmo Vänskä also conducts Beethoven's Fourth Symphony and French pianist Jean-Yves Thibaudet is the soloist in Ravel's Piano Concerto in G. View here. LIVE
10 pm ET: Seattle Opera presents Mozart's Don Giovanni. Tickets $35. Lidiya Yankovskaya conducts Brenna Corner's production with Jared Bybee (Don Giovanni), Vanessa Goikoetxea (Donna Anna), Laura Wilde (Donna Elvira), Michael Sumuel (Leporello), and Jasmine Habersham (Zerlina). View here until March 21.
10:30 pm ET: Wheaton College presents Lara St. John & Matt Herskowitz. The violinist and pianist appear in a program that balances standard classical repertoire and innovative interpretations, featuring music by Beethoven and Bartók, as well as traditional folk melodies. The concert is filmed in Wheaton College's Edman Chapel and the pass includes a pre-concert conversation. Register and view here.
Saturday, March 20
1 pm ET: San Francisco Opera presents Wagner's Siegfried. Francesca Zambello's staging of Wagner's Der Ring des Nibelungen was filmed at the War Memorial Opera House in summer 2018 and streams across four weekends accompanied by complementary live Ring-related events. Donald Runnicles conducts with Iréne Theorin as Brünnhilde, Greer Grimsley as Wotan, Daniel Brenna as Siegfried, Brandon Jovanovich as Froh and Siegmund, Karita Mattila as Sieglinde, Falk Struckmann as Alberich, Jamie Barton as Fricka, the Second Norn and Waltraute and Ronnita Miller as Erda and the First Norn. View here until midnight the following day.
** 2 pm ET: Wiener Staatsoper presents Verdi's La Traviata. Conductor: Giacomo Sagripanti, director: Simon Stone. With Pretty Yende, Juan Diego Flórez, Igor Golovatenko, and Margaret Plummer. Production from March 2021. Register for free and view here.
3:15 pm ET: Rotterdam Philharmonic Orchestra presents Matthias Goerne: Im Grossen Schweigen. Lahav Shani conducts with baritone Matthias Goerne in a program of Wagner's Siegfried Idyll, Diepenbrock's Im grossen Schweigen, and Wagner's Tannhäuser Overture. Tickets Euro 15. View here until June 1.
3:50 pm ET: Dutch National Opera presents Michel van der Aa's Upload. DNO's Opera Forward Festival shares a behind-the-scenes look at Michel van der Aa's new opera, Upload, the story of a man who uploads his consciousness to the cloud. The preview includes an interview with van der Aa and the cast, footage from rehearsals, and a complete aria sung by Julia Bullock. The full film opera, featuring Bullock, Roderick Williams, and MusikFabrik will be available in May 2021. View here.
4 pm ET: Frost School of Music presents Music Fest '21. In her first live outdoor festival appearance since the start of the pandemic, soprano Renée Fleming joins Gerard Schwarz conducting the all-student Frost Symphony Orchestra as part of a six-hour open air event. The line-up also features Frost School students performing in various music ensembles of jazz, pop, classical, Latin music, and more. View here.

7:30 pm ET: University of Cincinnati College-Conservatory of Music presents Travelogue, a mixed repertoire dance concert featuring the CCM Ballet Ensemble directed by CCM Dance Chair Shauna Steele. The 90-minute long program includes "Les Sylphides" with choreography by Mikhail Fokine restaged by faculty member Deirdre Carberry, August Bournonville's "Napoli" restaged by faculty member Tricia Sundbeck, and three world premieres choreographed by CCM faculty. View here and on demand.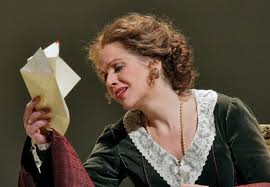 **7:30 pm ET: Nightly Met Opera Streams presents Tchaikovsky's Eugene Onegin. Starring Renée Fleming, Ramón Vargas, and Dmitri Hvorostovsky, conducted by Valery Gergiev. Production by Robert Carsen. From February 24, 2007. View here and for 24 hours.
** 7:30 pm Tesla Quartet presents A Bartók Journey Part II. The Tesla Quartet journeys through the six string quartets of Béla Bartók. This week, a complete performance of String Quartet No. 2, Sz. 67. For a deeper dive, March 17 at 3 pm ET features a talk by Mark Steinberg, first violinist of the Brentano String Quartet, and there is a Virtual Open Rehearsal on March 19 at 1 pm ET. Register for complete series and view here.
7:30 pm ET: Pittsburgh Symphony Orchestra presents Barnatan plays Mozart. Pianist Inon Barnatan joins the Pittsburgh Symphony for Mozart's Piano Concerto No. 12 in A, K. 414. The program is book-ended with two folk-inspired works: Bartók's lively Rumanian Folk Dances and Dvorák's Serenade for Strings. Tickets $15. Register and view here until March 26.
8 pm ET: The Orchestra Now presents Carmen & Vivaldi. TON resident conductor Zachary Schwartzman leads an arrangement of orchestral music from Bizet's opera Carmen by Russian composer Rodion Shchedrin, and a concerto for strings by Vivaldi. Also on the program are a work by Frank Martin and a memoriam for composer Benjamin Britten by Arvo Pärt. View here.
8 pm ET: Rhode Island Philharmonic presents Violin Virtuosity. Leonard Slatkin conducts with violinst Jennifer Frautschi in a program of Saint-Saëns's Introduction and Rondo capriccioso, Vaughan Williams's The Lark Ascending, the First Symphony of 18th-century Black French composer Chevalier de Saint Georges, and for St. Patrick's Day, Percy Grainger's arrangement of Danny Boy. Tickets $40. View here.
8 pm ET: Juventas presents Small Bear, Large Telescope. The fourth of five concerts focusing on the work of living composers. Program: Carson Cooman's Horn Trio, Eric Whitacre's Goodnight Moon, Oliver Caplan's Connect All. We All Connect, Lunastella Fuga, a new work by Emma Wine, Stephanie Ann Boyd's Astum Agri, a new work by J. A. J. Sedarski, and Jessie Montgomery's Strum. Join at 7 pm ET for a pre-concert composer conversation. View here.
8 pm ET: Chamber Music Detroit presents Pinchas Zukerman & Shai Wosner. Violinist Pinchas Zukerman and pianist Shai Wosner perform two Beethoven violin sonatas—Violin Sonata No. 1 in D, Op. 12, No. 1 and Violin Sonata No. 5 in F, Op. 24, Spring'—in a virtual concert recorded at the Kaufman Center's Merkin Hall. Tickets $15. View here until March 27.
8 pm ET: Sparrow Live presents Alexandra Lang: The Journeywork of the Stars. As the Northern Hemisphere tilts towards the sun and the days grow longer, snow thaws, buds appear, and we experience the beauty and spirituality of the natural world. Soprano Alexandra Lang and pianist Eric Sedgwick explore the mystery and magic of this change in season through works by Respighi, Strauss, Barber, and Rachmaninov. Tickets $25. View here.
8:30 pm ET: Milwaukee Symphony Orchestra presents Let's Dance! Ken-David Masur, music director and host, conducts a program of music by composers that hail from Argentina, Cuba, and Puerto Rico including Osvaldo Golijov's Last Round, a theatrical "tango dance" tribute to Astor Piazzolla, as well as Paquito D'Rivera's Aires Tropicales, which celebrates a multitude of classic Latin dance traditions. View here.
** 8:30 pm ET: Chicago Opera Theater presents Vanguard Opera: The Puppy Episode. High school teenager Gil realizes he has feelings for his best friend Clay. Louise is a married woman who regrets not having explored the full spectrum of her queer identity. Phyllis, a quirky grandmother who suffers from dementia, reflects on what could have been if she had been honest with herself. When a popular show portrays the first coming out narrative to be shown on TV, public representation forces them to do some soul-searching. Music by Matthew Recio, libretto by Royce Vavrek. Tickets $20. View here.
9 pm ET: Houston Symphony presents Musical Storytellers. The woodwind, brass, and percussion sections take center stage in a program including music of John Williams and Principal POPS Conductor Steven Reineke. Each work tells a story and invites listeners on a journey, whether into the world of a powerful wizard, mythical dragons, or even classic cartoons. Tickets $20. View here. LIVE
9 pm ET: St Paul Chamber Orchestra presents Lamentations. In the midst of a global pandemic and social unrest, a program centered on grief but anchored in hope. The concert opens with Coleridge-Taylor Perkinson's 1973 Lamentations for Solo Cello, subtitled "Black/Folk Song Suite." Mozart's String Quintet in G minor follows, while Brahms's Horn Trio, written to simulate the stages of grief in memory of his mother, completes the program. An interactive discussion with musicians James Ferree, Eunice Kim, and Kyu-Young Kim follows the concert. Register, view here and repeated at 11 pm ET.
10 pm ET: Chamber Music Northwest presents Goldmund Quartet. The rising stars of the European Concert Hall Organisation play Puccini's Crisantemi, Richard Strauss's String Quartet in A, Op. 2, and Schubert's String Quartet in D Minor, D. 810, Death and the Maiden. Tickets $20. View here.
10:30 pm ET: Community School of Music & Arts presents The Future is Female. To mark the 100th anniversary of the 19th Amendment, Sarah Cahill presents classical works from her latest project, The Future is Female, including music by Clara Schumann, Fanny Mendelssohn, Florence Price, Theresa Carreño, and more. View here.
Sunday, March 21
** 10:30 am ET: Bavarian Radio Symphony Orchestra presents Richard Strauss's Der Rosenkavalier. Vladimir Jurowski conducts Barrie Kosky's new staging with Marlis Petersen (Die Marschallin), Samantha Hankey (Octavian), Katharina Konradi (Sophie), Christof Fischesser (Baron Ochs auf Lerchenau), and Johannes Martin Kränzle (Herr von Faninal). The new production will be performed in the arrangement by Eberhard Kloke which transcribes the score to match the orchestration of Strauss's opera Ariadne auf Naxos. View here.
12 pm ET: IDAGIO Global Concert Hall presents Ex Cathedra: Baroque Passion. Jeffrey Skidmore and his choir Ex Cathedra present a program of passionate Lenten music by Kuhnau, Lotti, Monteverdi, and Purcell. It's poignant music that yearns for resolution—heart-rending as Mary weeps at the foot of the cross in Scarlatti's Stabat Mater—yet concludes with the optimism of Bach's faith in "the true path to life" in Komm, Jesu, komm BWV 229. Tickets £12.50. View here until April 11. LIVE
2 pm ET: Wiener Staatsoper presents Verdi's Falstaff. Conductor: Zubin Mehta, director: David McVicar. With Ambrogio Maestri, Ludovic Tézier, Paolo Fanale, and Hila Fahima. Production from December 2016. Register for free and view here.
** 2 pm ET: Orpheus Sinfonia & The Wallace Collection present Canaletto & Vivaldi. The first of a five-part series exploring the connections between art and music. Examine the synergy between Vivaldi and his 18th-century Venetian contemporary, Canaletto. Program: Vivaldi's Trio Sonata in D minor, Op 1 No. 12, RV61, Variations on La Follia, Concerto alla Rustica, RV 151, "III Presto", and Oboe Concerto in A minor, RV 461. With Peter Facer, oboe, Nathaniel Anderson-Frank, Alicia Berendse, and Clifton Harrison, violins, and Sophie Gledhill, cello. Tickets from £5. View here.
3 pm ET: Spivey Hall presents Fred Hersch. A concert by five-time Grammy nominee Fred Hersch, one of the most respected jazz musicians of his generation". Tickets $15. View here.
3 pm ET: Bang On A Can Bang on a Can & Berliner Festspiele presents Bang on a Can Marathon Live Online – MaerzMusik Edition. A special edition of the online Bang on a Can Marathon featuring four hours of live performances from both sides of the Atlantic. The lineup includes Tomeka Reid, Bill Frisell, Mazz Swift, Arnold Dreyblatt, Steve Reich, Tyshawn Sorey, and many more. The show is free to watch, but viewers are encouraged to consider purchasing a ticket to help Bang on a Can and MaerzMusik pay more players, commission more composers, and make more music. View here.
3 pm ET: Caramoor presents Dashon Burton & David Fung. An original member of Grammy-winning vocal ensemble Roomful of Teeth, bass-baritone Dashon Burton and pianist David Fung combine Schumann's Dichterliebe with works by John Dowland, Charles Brown, Florence Price, Margaret Bonds, Ernest Charles, and William Bolcom, as well as a set of spirituals. Following the concert there will be a Q&A with Burton and Fung. Tickets from $15. View here.
3 pm ET: Houston Chamber Choir presents A Time to Journey Inward. Founder and Artistic Director Robert Simpson explores the power of contemplation and meditation including the American premiere of Solitude by English composer James Whitbourn, featuring guitarist Marc Garvin, and Simon and Garfunkel's "The Sound of Silence" in a Pentatonix arrangement. The concert concludes with the "Dona Nobis Pacem" movement of Bach's Mass in B Minor to mark the composer's 336th birthday. View here.
** 3 pm ET: Medici.tv presents Sir Simon Rattle conducts Ravel, Barber, Harrison, and Varèse. Barbara Hannigan joins Rattle and the LSO live from St Luke's. Program: Barber's Knoxville: Summer of 1915, Lou Harrison's Song of Quetzacoatl, Varèse's Offrandes, and Ravel's Ma Mère l'Oye. Tickets $10. View here. LIVE
3 pm ET: VOCES8 Live from London, Spring presents Singing London. In partnership with the VOCES8 Digital Academy, join VOCES8 and Paul Smith for a concert of participative music-making. In the weeks before the event there will be an opportunity to take part in a series of free online workshops to prepare for this virtual 'massed voices concert'. Repertoire will include music from the Renaissance to contemporary choral compositions, and sheet music and online coaching will be provided. Singers of all ages and abilities are welcome. Tickets $7 and view here.
3 pm ET: IDAGIO Global Concert Hall presents New World Symphony: Oboe Fantasy. The New World Symphony welcomes back alumnus Jonathan Fischer, now Principal Oboe of the Houston Symphony, for a concert of chamber music. The program includes works by Valerie Coleman, Mendelssohn, Britten, and more. Tickets $13. View here. LIVE
4 pm ET: Pioneer Valley Symphony Orchestra presents Musical Mosaic: Roots & Branches. From Ottoman era rhythms to contemporary harmonies, Syrian-American composer Kareem Roustom discusses music from his native Syria and how it has shaped his artistic voice. Tickets $15. Register and view here.
4 pm ET: Our Concerts Live presents Concertos from the Inside: Week 9: Mozart Concerto No. 3. In a 24-part series, Rachel Barton Pine performs the entire solo violin part of the greatest violin concertos unaccompanied and shares her perspective on each, explaining how she prepares and how her performance connects to the work's historical and musical context. The series is geared towards career violinists, advanced students, violin teachers, and violin aficionados. Tickets $20. Register and view here.
7 pm ET: Lyric Opera of Chicago presents Magical Music Around the World. The Patrick G. and Shirley W. Ryan Opera Center Ensemble perform a cabaret-style program featuring operatic and popular music, led by Music Director Craig Terry. View here.
7:30 pm ET: Met Opera Streams presents Handel's Agrippina. Starring Brenda Rae, Joyce DiDonato, Kate Lindsey, Iestyn Davies, Duncan Rock, and Matthew Rose, conducted by Harry Bicket. Production by Sir David McVicar. From February 29, 2020. View here and for 24 hours.
Monday, March 22
9 am ET: Wigmore Hall presents Nash Ensemble. The Wigmore Hall Ensemble in Residence plays three of Bruch's Eight Pieces for Clarinet, Viola and Piano Op. 83 and Brahms's Piano Quintet in F minor, Op. 34. Register, view here and on demand for 30 days. LIVE
1 pm ET: Copland House presents Underscored: Harbison's November 19, 1828. An exploration of John Harbison's musical "hallucination" about Schubert crossing into the next world, complete with trumpet fanfares welcoming the traveler, recollections of the iconic Viennese composer's hallmark compositional styles, and speculative completions of unfinished or imagined works. Includes an introductory conversation with Harbison and live, post-performance Q&A between composer and viewers. Register and view here.
1 pm ET: The Choir of Trinity Wall Street presents Comfort at One. The Choir and Trinity Baroque Orchestra perform Preise dein Glücke, gesegnetes Sachsen, BWV 215 and the Sanctus, Osanna, and Dona nobis pacem from the B-minor Mass. Featured soloists include Andrew Fuchs, Christopher Dylan Herbert, and Sarah Brailey. (From 2016 12th Night Festival). View here.
2 pm ET: Wiener Staatsoper presents Verdi's Aida. Conductor: Marco Armiliato, director: Nicolas Joel. With Elena Guseva, Gregory Kunde, Ekaterina Gubanova, and Simone Piazzola. Production from June 2019. Register for free and view here.
3:15 pm ET: Bayerische Staatsoper presents Rossini's Il Signor Bruschino. Conductor: Antonino Fogliani, director: Marcus H. Rosenmüller. With Misha Kiria, Emily Pogorelc, Paolo Bordogna, Andres Agudelo, Andrew Hamilton, Edwin Crossley-Mercer, and Eliza Boom. View here. LIVE
3:15 ET: Philharmonie Essen presents Igor Levit plays Beethoven. Gilmore Artist Igor Levit performs Beethoven's final three piano sonatas: Sonata No. 30 in E, Op.109, Sonata No. 31 in A flat, Op.110, and Sonata No. 32 in C Minor, Op.111. View here.
3:30 pm ET: Wigmore Hall presents London Handel Players & Lucy Crowe. The ensempble and soprano perform Bach's Ich habe genug BWV82a, Brandenburg Concertos No. 5 in D BWV1050 and No. 4 in G BWV1049, and arias by Handel. Register, view here and on demand for 30 days. LIVE
7:30 pm ET: Met Opera Streams presents Gluck's Orfeo ed Euridice. Starring Danielle de Niese, Heidi Grant Murphy, and Stephanie Blythe, conducted by James Levine. Production by Mark Morris. From January 24, 2009. View here and for 24 hours.
7:30 pm ET: Chamber Music Society of Lincoln Center presents The Art of Interpretation. Violinist Chad Hoopes and pianist Anne-Marie McDermott perform a recital and present a discussion of wide-ranging music by masters from three ages. Program: Mozart's Violin Sonata in C, K. 296, Schumann's Violin Sonata in A minor, Op. 105, and Debussy's Violin Sonata. Register and view here and on demand for a week.
Artists and Organizations Offering Free Content
The following are all accessible during the coronavirus pandemic:
Academy of Ancient Music
The most listened-to period instrument ensemble, directed by Richard Egarr, has made a number of streams available on its website. Guest artists include Louise Alder, soprano, Nicola Benedetti, violin, Mary Bevan, soprano, David Blackadder, trumpet, Iestyn Davies, countertenor, Tim Mead, countertenor, Christopher Purvis, bass, and Tenebrae, directed by Nigel Short. Explore here.
Alternative Classical
Humans of Classical Music is a video series in which musicians, actors, comedians, and podcasters from around the world recommend their favorite piece of classical music in one minute. A new video will go live every Thursday during 2021, starting on February 4, accompanied with a link on Spotify. Each video is free of musical jargon and is suitable for anyone interested in exploring the world of classical music. The list includes countertenor Anthony Roth Costanzo, three-time Edinburgh Comedy Award nominee Kieran Hodgson, Principal Conductor of Glyndebourne on Tour Ben Glassberg-Frost, Chief Executive of Manchester Collective Adam Szabo, and composers Anna Clyne, Gabriel Prokofiev, and Missy Mazzoli. Explore here.
American Lyric Theater: Opera Writers Symposium
ALT is recruiting musicians and for a series of workshops and mini-seminars taking place February 27 – April 24. ALT seeks to introduce musicians and writers from diverse racial and artistic backgrounds to opera and explore how they might use the tools of the art form to tell their stories. ALT also hopes to encourage applications to the Composer Librettist Development Program (CLDP), the country's only full-time paid mentorship for emerging opera composers, librettists and dramaturgs. No previous experience in writing opera is necessary. Classes will address timely topics like Dramatizing History and Opera as Activism led by composer Anthony Davis and dramaturg Cori Ellison; Opera, Technology and Innovation with composers Kamala Sankaram and Jorge Sosa; From Erased to Self-Empowered: Celebrating BIPOC Opera Composers and Librettists led by ALT's Associate Artistic Director Kelly Kuo; The Architecture of Opera led by composer/librettist Mark Adamo. Guest speakers include composers Missy Mazzoli, Daniel Bernard Roumain, Huang Ruo and Errollyn Wallen; and librettists Mark Campbell, Thulani Davis (also a poet and playwright), David Henry Hwang, and Andrea Davis Pinkney.
American Opera Project
First Glimpse is a video album of 20 songs created during the first year of AOP's 2019-21 fellowship program, Composers & the Voice. Originally intended as a live concert, the videos will be released every Friday beginning October 23 and for the following six weeks. The composers are Alaina Ferris, Matt Frey, Michael Lanci, Mary Prescott, Jessica Rudman and Tony Solitro, with librettists Amanda Hollander and Jonathan Douglass Turner. Videos will be free for one week following their release, after which they will be available to rent or purchase, individually or as a full set through AOP's Website. Explore here.
American Symphony Orchestra
American Symphony Orchestra releases weekly recordings from its archives with content alternating between live video recordings of SummerScape operas and audio recordings from previous ASO concerts. Ethel Smyth's The Wreckers, Richard Strauss's Die Liebe aus Danae, and Korngold's Das Wunder der Heliane, all conducted by Leon Botstein, are all highly recommended and available now.
Apollo's Fire: Music for the Soul
The Cleveland-based baroque orchestra founded by Artistic Director Jeannette Sorrell is offering a series of video streams entitled "Music for the Soul." New episodes are posted here.
Atlanta Opera
The Atlanta Opera has released the first four episodes of Orfano Mondo, a world premiere film series by bass-baritone Ryan McKinny and filmmaker Felipe Barral. Taking its title from the prologue to Leoncavallo's Pagliacci, Orfano Mondo ("orphan world") addresses the fears surrounding live performance during the pandemic though exclusive behind-the-scenes footage, material filmed expressly for the series, and scenes from Atlanta's live fall productions of Pagliacci and of Viktor Ullmann and Peter Kien's The Kaiser of Atlantis. Performed in Italian and German with English subtitles available, each Orfano Mondo episode is 10-15 minutes long, and four more episodes are scheduled for release over the next two months. Explore here through April.
Baltimore Symphony Orchestra
BSO Sessions continues to bring the stories of BSO musicians, conductors, and collaborators to life through a documentary-style narrative. Real stories are paired with powerful music, including the elevation of unheard voices in classical music. Episodes premiere weekly on Wednesdays at 8 pm ET and are available through June 2021. Explore here.
Bard SummerScape & Fisher Center
Archival works highlight Bard's wealth and breadth of programming, including performances from its SummerScape Opera and BMF archives. Recent include Bard SummerScape's 2011 production of Strauss's rarely performed Die Liebe der Danae and last year's Daniel Fish directed staging of Michael Gordon's Acquanetta. More details here.
Bergen Philharmonic
Bergen's outstanding orchestra enjoys national status in Norway with a history dating back to 1765. Its free streaming service was established as part of 250-year anniversary in 2015 and offers a fine selection of works from its concert series in Grieghallen, Bergen. Conductors include Edward Gardner, James Gaffigan, Thierry Fischer, David Zinman, Neeme Järvi, Jukka Pekka Saraste, Nathalie Stutzmann, and Christian Zacharias with soloists including Leif Ove Andsnes, Lise Davidsen, Truls Mørk, Mari Eriksmoen, and Freddy Kempf. Well worth exploring here.
Carnegie Hall
More than 200 teen musicians hailing from 41 states across the US came together in July 2020 as an online virtual community to form three musical ensembles: the National Youth Orchestra of the United States of America (NYO-USA), NYO2, and NYO Jazz. All three ensembles recorded exuberant virtual performance videos during the residency, directed by Emmy Award-winner Habib Azar. The first four videos—Valerie Coleman's Umoja by the musicians of NYO-USA; a unique adaptation of Grieg's Morning Mood by NYO2; and Thad Jones's Cherry Juice and Wycliffe Gordon's We're Still Here by NYO Jazz—are now available for viewing. Explore here.
Chatham Baroque
Chatham Baroque is releasing high-quality monthly videos featuring leading baroque performers including gambist Jaap ter Linden, lutenists Nigel North and Stephen Stubbs, and countertenor Reginald Mobley. Once posted, videos are available on demand through June 30, 2021. Each program includes artist interviews and are available for as little as $18 per program. Explore here.
Cliburn Kids
Cliburn Kids is a growing collection of entertaining 7- to 10-minute videos designed to introduce children to the fun of classical music. How does music paint pictures, tell stories, express feelings? Host Buddy Bray and guest artists use individual pieces to explore topics that delve into the way music is organized and structured, counting and rhythm, expressive elements, and sometimes just lighthearted enjoyment. Programs are geared towards elementary-aged children, and activities are provided for each episode that are perfect for in-classroom or at-home studies. New episodes and lesson plans are released every Tuesday. Explore here.
Daniel Hope: Europe@Home
Streaming live each Friday, Saturday and Sunday in February and March, this newest incarnation of the violinist's show celebrates Europe and its rich musical and cultural diversity. With each episode devoted to a different one of the European Union's 27 member states, Hope invites young musicians into his Berlin home to collaborate on music by composers from their respective countries. Conceived as "DIY TV" for socially distanced times, the Hope@Home series combine high-quality audio with the intimacy and immediacy of live, world-class home music-making. Together with its sequels, Hope@Home on Tour! and Hope@Home Next Generation, the original show ran to almost 120 episodes, was streamed more than ten million times, and raised tens of thousands of Euros for artists in need. View here with episodes archived here.
Days & Nights Festival
The annual multidisciplinary Days and Nights Festival—which since 2011 has taken place in and around Big Sur, California and has brought together luminaries and pioneers in fields including music, dance, theater, literature, film and the sciences—launches its premiere streaming portal featuring exclusive films of a selection of its landmark performances and events. Films slated for release, from February to May 2021, includes contributions by such wide-ranging figures as JoAnne Akalaitis, Tibetan artist Tenzin Choegyal, Danny Elfman, Molissa Fenley, María Irene Fornés, Allen Ginsberg, Dev Hynes (Blood Orange), Jerry Quickley, and Glass himself. Featured performers and ensembles include Dennis Russell Davies, Ira Glass, Matt Haimovitz, Tara Hugo, Lavinia Meijer, Maki Namekawa, Gregory Purnhagen, Third Coast Percussion, Opera Parallèle, and Glass and his Philip Glass Ensemble. Explore here.
Detroit Symphony Orchestra
The Detroit Symphony Orchestra has made its webcast archive available for free. The collection features 200+ works going back three years, and highlights include Leonard Slatkin conducting John Luther Adams's climate change-inspired Become Ocean from 2019, several world premieres, and a host of bite-sized encores. Explore here.
Deutsche Grammophon Yellow Lounge
The German classical music giant is streaming Yellow Lounge broadcasts from its archives. Recent additions include clarinetist Andreas Ottensamer, pianists Alice Sara Ott and Chihiro Yamanaka, and cellist Mischa Maisky. Performances are broadcast in rotation, one video at a time, adding a new performance every few days. DG communicates the start of each new performance by newsletter at the start of each week. To keep updated sign up here.
English Symphony Orchestra
The English Symphony Orchestra's ESO Digital is an expanding digital archive of music, performed by English Symphony Orchestra and its partners, that you are unlikely to hear anywhere else. Access is free with a monthly donation; however Musical America readers can get a free trial of one week when setting up a new donation by using the coupon code MusicalAmerica2021. Register here.
Finnish National Opera
Finnish National Opera presents Stage24, a series of streamed archived performances on its website, which are then available for the next six months. Recent content includes a staged version of Sibelius's Kullervo, Stravinsky's The Rake's Progress, Caspar Holten's staging of Wagner's Der Fliegende Holländer with Camilla Nylund, and Christoff Loy's Tosca. An excellent company and some interesting and original work worth investigating. Explore here.
Handel and Haydn Society
Boston's Handel and Haydn Society has created the H+H Listening Room where you can hear and watch H+H performances including Mozart's Requiem, Handel's Messiah, and Purcell's Dido and Aeneas filmed at New York's Met Museum. There are also more than a dozen videos of musicians performing from their homes, a special video of principal flutist Emi Ferguson teaching people how to make their own baroque flute, and a new podcast called "Tuning In". In the first episode Principal Cellist Guy Fishman interviews Artistic Director Harry Christophers about Bach's St. Matthew Passion. Explore here.
Kennedy Center: Arts Across America: Winter Traditions.
As millions across the United States will be altering traditions to keep friends, loved ones, and neighbors safe, the Kennedy Center will be sharing performances from across the country and numerous communities and cultures to celebrate traditions held dear. Highlights include performances from Renée Fleming, Amythyst Kiah, Broadway's Austin Colby, Caroline Bowman, and Nicholas Ward, Los Texmaniacs celebrating their own Texas miracle following a battle with COVID-19, and D.C. favorites DuPont Brass, Aaron Myers, and Chuck Redd. Explore Winer Traditions here and other Kennedy Center regular online releases via their digital stage here.
La Scala/RAI
Italy's RAI presents five productions from La Scala Milan including the world premiere of Kurtág's Fin de Partie, Daniel Barenboim conducting Götterdämmerung, Lisette Oropesa in Verdi's I Masnadieri, Montedervi's Orfeo conducted by Rinaldo Alessandrini, and Les Vêpres Siciliennes conducted by Daniele Gatti. A wide range of concerts are also available. Explore and register here.
Les Arts Florissants
Les Arts Florissants's annual Festival in Thiré, France included a series of 10- to 15-minute "Meditation" concerts recorded earlier this summer. Now available to enjoy online, the Meditations include performances by students of Juilliard's Historical Performance program in the spirit of their annual participation in the Festival. View here.
Lincoln Center Lincoln Center Passport to the Arts
A variety of virtual classes, performances, and bonus content designed for children, teens and adults with disabilities and their families. Offerings include programs with Chamber Music Society of Lincoln Center, Jazz at Lincoln Center, the Metropolitan Opera Guild, New York City Ballet, the New York Philharmonic, and The New York Public Library for the Performing Arts. Families can attend dance, music or drama classes, watch exclusive performances, check out behind-the-scenes content, and even meet performers—all from their homes. Families will receive pre-visit materials, including social narratives, photos, and links before each program. All programs take place via Zoom. Register here.
Los Angeles Chamber Orchestra
LACO AT HOME offers streaming and on demand performances, including a full showing of the orchestra's critically acclaimed West Coast premiere of Dark with Excessive Bright for double bass and strings by LACO Artist-in-Residence Missy Mazzoli. View streaming here and on demand here.
Los Angeles Master Chorale
Videos recorded as part of the "Offstage with the Los Angeles Master Chorale" series from April 24 to June 19 included interviews conducted by Artistic Director Grant Gershon and Associate Conductor Jenny Wong with notable performers—including special guests Reena Esmail, Morten Lauridsen, Anna Schubert, Peter Sellars, Derrick Spiva—as well as Master Chorale singers. Available on demand here.
Mark Morris Dance Group 40th Anniversary Digital Season
MMDG continues to celebrate its 40th Anniversary with a new archival collection featuring three excerpts from Mark Morris dances?I Don't Want to Love, Rhymes With Silver, and V?and one full-length work, Rock of Ages, selected by veteran MMDG company members Joe Bowie and Lauren Grant. Viewers are also able to watch the full performances of the excerpted works on demand. Each work is preceded by video introductions by Joe Bowie and Lauren Grant. Explore here.
Metropolitan Opera Live In Schools
The Metropolitan Opera's HD Live in Schools program has launched a new series for the 2020–21 school year, creating cross-disciplinary educational opportunities across the country. For the 2020–21 school year, students and teachers will receive free subscriptions to the Met Opera on Demand service, with a catalogue of more than 700 Live in HD presentations, classic telecasts, and radio broadcasts. Ten operas have been selected for the HD Live in Schools program, and will be presented in five educational units, with two thematically paired operas per unit. The series opens with Beethoven's Fidelio and Donizetti's La Fille du Régiment (September 28–October 16), both of which explore the intersection of music and politics. The Met will continue to offer teachers HD Live in Schools Educator Guides and access to Google Classroom materials that can be adapted for virtual learning lesson plans. In addition, the Met's National Educators Conference will be hosted on a virtual platform this year and take place on five Saturdays throughout the 2020–21 school year. Two conferences, scheduled for October 10, 2020, and October 17, 2020, will also feature live conversations with Met artists. More information here.
Minnesota Orchestra
Minnesota Orchestra at Home shares video, audio, and educational materials through the categories of Watch, Listen and Learn, including videos from the orchestra's archives and newly created "mini-concerts" directly from the homes of Orchestra musicians. Explore and view here.
National Sawdust Digital Discovery Festival, Volume One
With more than 65 events, featuring over 100 artists premiering in a four-month span, National Sawdust Digital Discovery Festival: Volume One was a bright spot in NYC's post-COVID live music world. Featuring post-COVID performances from Robert Wilson, Julian Lage, Tyondai Braxton, Emel Mathlouthi, Matthew Whitaker, Dan Tepfer, Ashley Bathgate, Emily Wells, Brooklyn Rider, Joel Ross, Conrad Tao, Andrew Yee, and Lucy Dhegrae, and recently recorded Masterclasses with Tania León, Ted Hearne, Vijay Iyer, Jamie Barton, Lawrence Brownlee, Trimpin, and Lara St. John. Archival performances include David Byrne, Lara Downes and Rhiannon Giddens, and Ryuichi Sakamoto. Explore here.
New World Symphony
The New World Symphony presents a web-based series called NWS Archive+. Michael Tilson Thomas moderates discussions with NWS Fellows, alumni, guest artists, and visiting faculty about archived recordings. Performances will be available here. NWS Fellows also play live, informal chamber music concerts from their homes in Miami Beach and broadcast via Facebook Live. In addition, the NWS online archive contains master classes, tutorials and town halls, which can be found here. Finally, for the past 10 years, the Fellows have performed one-hour concerts for local school children. These concerts and preparatory material will be available free to students and parents. NWS Educational concerts can be found here.
Opera Australia
OA | TV: Opera Australia on Demand is the Sydney-based company's new digital space. Alongside the world's largest collection of Dame Joan Sutherland on video, OA will offer exclusive content from the OA back catalogue, productions from Handa Opera on Sydney Harbour, and a new series of chat show-style interviews conducted by AD Lyddon Terracini. The first posted full show is Sutherland in The Merry Widow, and the fileted aria's in the section labelled "The Best of Dame Joan Sutherland" are even better. View here.
Opéra National de Paris
The Palais Garnier and Bastille Opera have made their digital stage, "The 3e Scène," free. The platform is a pure place of artistic adventure and exploration, giving free rein to photographers, filmmakers, writers, illustrators, visual artists, composers, and choreographers to create original works. Visit here. Some of Opéra National de Paris's productions are accessible on the company's Facebook Page. In addition, Octave, the Paris Opera's online magazine, is posting articles, videos, and interviews here.
Opera North
One of Britain's most respected smaller opera companies, Opera North has put its acclaimed semi-staged concerts of Wagner's epic Ring Cycle online. "Beg, borrow, or be like Wotan and steal a ticket for this show," said the UK's Times of Das Rheingold. "You'd be lucky to hear as good at Bayreuth," said The Telegraph of Die Walküre. Richard Farnes proves a seriously impressive Wagner conductor. Watch here.
OperaVision
OperaVision offers livestreams of operas available for free and online for up to six months. Previous offerings include Barrie Kosky's visually spectacular Moses und Aron, David McVicar's superb Die Entführung aus dem Serail from Glyndebourne, and Deborah Warner's thoughtful Death in Venice for English National Opera. View upcoming and past content here.
Rotterdam Philharmonic Orchestra: Beethoven at Home
RPO brought Beethoven to living rooms in December playing all nine symphonies. The musicians performed the first eight symphonies in small chamber ensembles varying from a string sextet to a 15-strong brass ensemble. The Grand Finale took place on New Year's Eve: Beethoven's Ninth, played by the full orchestra with chorus and soloists. View here.
Orli Shaham Bach Yard Playdates
Pianist Orli Shaham brings her acclaimed interactive concert series for kids to the internet. Bach Yard Playdates introduces musical concepts, instruments, and the experience of concert-going to a global audience of children and their families. A number of 10-minute episodes are already available for on-demand streaming. Programs and performances range from Bach's Two-Part Invention to Steve Reich's Clapping Music. Explore here.
The Sixteen Choral Odyssey
Actor Sir Simon Russell Beale, Harry Christophers and The Sixteen have recorded a special, five-part series. A Choral Odyssey explores choral music from across the ages in iconic, relevant surroundings—from Byrd in Elizabeth I's childhood home of Hatfield House, to Purcell in the reconstructed 17th-century theatre of the Sam Wanamaker Playhouse at London's Globe Theatre. With a mix of conversation, music demonstration and performance, these programs reunite Harry Christophers and Simon Russell Beale—a partnership which proved successful in the popular BBC Sacred Music series—and feature performers from The Sixteen. Tickets £10 per episode. View here until March 31.
Trinity Wall Street
New York's Trinity Church Wall Street introduces daily weekday "Comfort at One" (1 pm ET) streaming performances on Facebook with full videos posted here. Tune in for encore performances of favorite Trinity concerts, professionally filmed in HD, along with current at-home performances from Trinity's extended artistic family.
University of Colorado Boulder
University of Colorado Boulder College of Music faculty artists perform with students and colleagues in Faculty Tuesdays, chamber music recitals featuring world premieres alongside classics. Free most Tuesdays from September 2020 through March 2021. Upcoming performers include violinist Harumi Rhodes, violist Richard O'Neill, cellist David Requiro, pianist David Korevaar, harpist Janet Harriman, and more. Explore here.
Voices of Ascension
New York choir Voices of Ascension, which celebrates its 30th anniversary next season, is posting a daily offering of choral beauty on its website. Music is chosen by staff, members of the chorus and orchestra, and listeners. View here.
Warsaw Philharmonic
The Warsaw Philharmonic has made a selection of video recordings available on its YouTube channel. Recent offerings include Saint-Saëns's Organ Symphony and Arvo Pärt's Swansong conducted by Artistic Director Andrzej Boreyko, as well as rarities by Polish composers like Grazyna Bacewicz. It's an excellent orchestra very much in the Eastern European tradition and concerts have been master edited for posting online.
Paid Digital Arts Services
Berlin Philharmonic Digital Concert Hall
The BPO Digital Concert Hall contains over 600 orchestra concerts covering more than ten years, including 15 concerts with the orchestra's new Chief Conductor Kirill Petrenko, interviews, backstage footage. Subscriptions or single tickets available.
Medici TV
Thousands of classical music videos are available by subscription, as well as hundreds of events that are broadcast live for free each year, available for 90 days. Subscriptions cost $83.85 per year but single tickets are also available. www.medici.tv
Pictured: Renée Fleming in Met Opera's 2007 Robert Carsen staging of Eugene Onegin.

WHO'S BLOGGING


RENT A PHOTO
Search Musical America's archive of photos from 1900-1992.