---
MA's Free Guide to (Mostly) Free Streams, Nov. 23-30
This list will be updated weekly. Note all times are in U.S. Eastern Time (ET). To calculate in other time zones or counties, British Summer Time (BST) is currently five hours ahead of ET and Central European Time (CET) is currently six hours ahead. U.S. Central Daylight Time (CDT) is one hour behind ET. Mountain Time (MT) is two hours behind ET, while Pacific Time (PT) is three hours behind. Contact editor@musicalamerica.com.
Classical music coverage on Musical America is supported in part by a grant from the Rubin Institute for Music Criticism, the San Francisco Conservatory of Music, and the Ann and Gordon Getty Foundation. Musical America makes all editorial decisions.
---
Monday, November 23
8 am ET: Wigmore Hall presents Elias String Quartet & Robert Plane. The clarinetist has championed numerous British works. Arthur Bliss's Clarinet Quintet was first performed in 1932 by Frederick Thurston and the Kutcher Quartet and memorializes the composer's clarinetist brother Francis Kennard, killed during the First World War. Beethoven's String Trio in C minor Op. 9 No. 3 completes the program. Register, view here and on demand for 30 days. LIVE
1 pm ET: Wiener Staatsoper presents Richard Strauss's Elektra. Conductor: Franz Welser-Möst, director: Harry Kupfer. With Ricarda Merbeth, Camilla Nylund, Doris Soffel, Derek Welton, Jörg Schneider. Performance of September 11, 2020. Register for free and view here.
1 pm ET: Daniel Hope presents Hope@Home: Next Generation. The award-winning TV show's U.S. debut sees the British violinist taking it to San Francisco. Six half-hour episodes will feature musical performances by Hope and members of the New Century Chamber Orchestra, of which he is Music Director. Guests include composer Jake Heggie, percussionist Zakir Hussain, pianist Garrick Ohlsson, and other musicians from the Bay Area. View here.
2:30 pm ET: Wigmore Hall presents Trio Gaspard. Program: Beethoven's Piano Trio in C minor Op. 1 No. 3, Helena Winkelman's Micro-bagatelles, visitations from the past (UK première), and Saint-Saëns's Piano Trio No. 2 in E minor Op. 92. Register, view here and on demand for 30 days. LIVE
2:30 pm ET: Philharmonie de Paris presents Quatuor Ébène: Beethoven Cycle IV. The Ébène Quartet continues its complete cycle of Beethoven's quartets with a concert bringing together String Quartets No. 11, Quartetto serioso, and Quartet No. 8, Razumovsky. View here. LIVE
6:30 pm ET: Orchestra of St. Luke's presents Bologne + Mozart. The third program in the Composers of Note series. Born in Guadeloupe and educated in France, Joseph Bologne, Chevalier de St. Georges was one of the first French composers to embrace the growing popularity of the string quartet and symphonic forms championed by Haydn. His String Quartet No. 4 in C minor is paired with Mozart's Clarinet Quintet. Tickets $40 per household (suggested) but minimum donation $1 per concert. View here.
7:30 pm ET: Met Opera Streams presents Verdi's Il Trovatore. Starring Sondra Radvanovsky, Dolora Zajick, Marcelo Álvarez, and Dmitri Hvorostovsky, conducted by Marco Armiliato. From April 30, 2011. View here and for 24 hours.
Tuesday, November 24
1 pm ET: IDAGIO presents Thomas Hampson's World of Song. Tune in with baritone Thomas Hampson and special guests every Tuesday evening for insights into some of their favorite repertoire and recordings. In this episode, Thomas chats with Jeff Lunden, freelance arts reporter and producer. View here.
1 pm ET: Wiener Staatsoper presents Tchaikovsky's Swan Lake. Choreography: Rudolf Nurejev, conductor: Alexander Ingram. With Olga Esina, Vladimir Shishov, Eno Peci. Performance of March 14, 2014. Register for free and view here.
2:30 pm ET: Wigmore Hall presents 12 Ensemble. Program: Dowland's Lachrimae Antiquae (arr. Ruisi), Caroline Shaw's Entr'acte, Bartók's Divertimento, and Thomas Adès's O Albion from Arcadiana. Register, view here and on demand for 30 days. LIVE
2:30 pm ET: Philharmonie de Paris presents Quatuor Ébène: Beethoven Cycle V. The Ébène Quartet continues its complete cycle of Beethoven's quartets with a concert bringing together String Quartets No. 6 and No. 15. View here. LIVE
3 pm ET: Handel + Haydn Society presents Glories of the Baroque. Baroque music blazes to life with the excitement of when it first was composed. Concertmaster Aisslinn Nosky leads a program of Corelli's Concerto Grosso in B-flat, Op. 6, No. 11, Muffat's Ciacona from Concerto Grosso No. 12 in G, Propitia Sydera, and Handel's Concerto Grosso in G, Op. 6, No. 1, HWV 319. Suggested donation $10. Register and view here.
6 pm ET: Philadelphia Chamber Music Society presents Jonathan Biss. The pianist continues his exploration of Beethoven's sonatas live from The American Philosophical Society's Benjamin Franklin Hall in Philadelphia. Program: Sonata in E-flat Major, Op. 7, Sonata in F-sharp Major, Op. 78, à Thérèse, and Sonata in A-flat Major, Op. 110. Tickets $25. View here. LIVE
7 pm ET: Orchestre Symphonique de Montréal presents Adrianne Piezconka sings Strauss. The Canadian soprano sings Richard Strauss's Four Last Songs, a metaphor of human existence seen through the cycle of the seasons. Strauss's metaphysical meditations on redemption in death reach their apex in the tone poem Death and Transfiguration. Also on the program is Sibelius's Valse triste. Alexander Shelley conducts the OSM. Tickets $20. View here.
7:30 pm ET: Nightly Met Opera Streams presents Nico Muhly's Marnie. Starring Isabel Leonard, Iestyn Davies, and Christopher Maltman, conducted by Robert Spano. From November 10, 2018. View here and for 24 hours.
Wednesday, November 25
1 pm ET: Wiener Staatsoper presents Richard Strauss's Die Frau Ohne Schatten. Conductor: Christian Thielemann, director: Vincent Huguet. With Camilla Nylund, Evelyn Herlitzius, Nina Stemme, Stephen Gould, and Wolfgang Koch. Performance of June 10, 2019. Register for free and view here.
1 pm ET: IDAGIO presents Classical (R)evolution with Rachel. Join soprano Rachel Fenlon as she explores what breaking the rules, embracing uncertainty, and thinking "outside the box" does for classical music-making. In this episode: Brazilian pianist Arnaldo Cohen. View here. LIVE
2 pm ET: Rossini Opera Festival presents Il Barbiere di Siviglia. From 2018. Conductor: Michele Spotti, director: Pier Luigi Pizzi. With Juan Francisco Gatell (Il Conte d'Almaviva), Carlo Lepore (Bartolo), Aya Wakizono (Rosina), Iurii Samoilov (Figaro), Michele Pertusi (Basilio). View here and repeated November 27 at 2 pm ET and November 29 at 11 am ET.
2 pm ET: Royal Liverpool Philharmonic presents Vasily Petrenko conducts Arensky, Weber & Haydn. Clarinetist Julian Bliss play's Arensky's Variations on a Theme by Tchaikovsky and the Second Clarinet Concerto by Carl Maria von Weber. Haydn's Surprise Symphony completes the program. The concert will be preceded by a live pre-concert talk on Zoom and a post-concert Zoom Q&A with musicians and conductor in a sort of post-match analysis. Tickets £10 and view here for 30 days. LIVE
2:30 pm Bournemouth Symphony Orchestra presents Elgar's Enigma. Britten's Sea Interludes from Peter Grimes are brilliantly realized tone portraits of the sea and a subtle psychological primer on the deep questions posed in the opera itself. The Elégie is a prime example of Fauré's ability to distill anguish into a touching musical statement. The Variations on an Original Theme resulted from Elgar's habit of unwinding after a day's work by improvising at the piano. Conducted by David Hill. Tickets £6 and view here. LIVE
3 pm ET: London Philharmonic Orchestra presents The Midnight Sun. Program: Penderecki's Sinfonietta No. 1, Schubert's Symphony No. 3, Lotta Wennäkoski's Verdigris (London premiere), and Sibelius's Symphony No. 5. Hannu Lintu and Daniele Rustioni conduct the LPO with soloists Nicolas Namoradze, piano, and Sophie Bevan, soprano. View here and for seven days.
7:30 pm ET: Nightly Met Opera Streams presents Ambroise Thomas's Hamlet. Starring Marlis Petersen, Jennifer Larmore, Simon Keenlyside, and James Morris, conducted by Louis Langrée. From March 27, 2010. View here and for 24 hours.

Thursday, November 26
1 am ET: Chicago Symphony Orchestra presents CSO Features Revisited. Originally recorded on May 10 and 11, 1989, for PBS Great Performances, this program features the CSO's eighth music director Sir Georg Solti at the piano in his London studio describing Beethoven's Fifth Symphony. He then rehearses the Orchestra in Chicago, followed by a performance of the symphony itself. This special program is presented as part of the CSO's Beethoven 250 celebration. View here and on demand for 30 days.
12 pm ET: Boston Symphony Orchestra presents Music in Changing Times. Thomas Wilkins leads the BSO in Jessie Montgomery's Starburst, William Grant Still's Out of the Silence and Duke Ellington's New World A-Comin' (both featuring piano soloist Aaron Diehl), Ellington's Come Sunday with Charlotte Blake Alston as narrator, and the fourth movement from Still's Symphony No. 4. BSO musicians also feature in a chamber performance of Golijov's Lullaby and Doina. View here and on demand for 30 days.
1 pm ET: Royal Stockholm Philharmonic presents Alan Gilbert conducts Mad Dog. Program: Bernd Richard Deutsch's Mad Dog, Schubert's Symphony No. 2, and Brahms's Academic Festival Overture. View here.
1 pm ET: Wiener Staatsoper presents Richard Strauss's Arabella. Conductor: Cornelius Meister, director: Sven-Eric Bechtolf. With Anja Harteros, Tomasz Konieczny, Ileana Tonca, Herbert Lippert, and Hila Fahima. Performance of February 1, 2016. Register for free and view here.
2 pm ET: Rossini Opera Festival presents Il Viaggio a Reims. From 2001. Conductor: Alessandro Cadario, director: Emilio Sagi. With soloists from the Accademia Rossiniana "Alberto Zedda". View here and repeated November 28 at 2 pm ET.
2:30 pm ET: Scottish Chamber Orchestra presents Clyne & Britten. Director/violinist Pekka Kuusisto, tenor: Allan Clayton, and horn Alec Frank-Gemmill join the SCO for a program of Anna Clyne's Within Her Arms and Benjamin Britten's Serenade for Tenor, Horn and Strings. View here.
2:30 pm ET: Academy of St. Martins in the Fields presents Re:connect Night. Program: Eleanor Alberga's Nightscape and Mozart's Serenade for Winds No. 10 in B flat, Gran Partita. Eleanor Alberga conducts. Tickets £10. View here and on demand for one month.
3 pm ET: Oslo Philharmonic presents Purcell & Haydn. Klaus Mäkelä conducts the March from Purcell's Music for the Funeral of Queen Mary and Haydn's Symphony No. 49, La Passione. The concert is part of Mellomspill II, a sequel to the previous lockdown's Mellomspill (Interlude) series, filmed in an empty concert hall in accordance with current infection control guidelines. View here. LIVE
7:30 pm ET: Nightly Met Opera Streams presents Richard Strauss's Elektra. Starring Nina Stemme, Adrianne Pieczonka, Waltraud Meier, and Eric Owens, conducted by Esa-Pekka Salonen. From April 30, 2016. View here and for 24 hours.
8 pm ET: The Philadelphia Orchestra presents Florence Price's Symphony No. 1. When Marian Anderson sang on the steps of the Lincoln Memorial in 1939, she concluded with a spiritual arranged by Florence Price. Yannick Nézet-Séguin conducts Price's groundbreaking Symphony No. 1 alongside Barber's Adagio for Strings. Tickets $15. View here and on demand for three days. LIVE
Friday, November 27
8 am ET: Royal Academy of Music presents John Adams & Harrison Birtwistle. London's Royal Academy of Music Orchestra is conducted by Edward Gardner in a concert of John Adams's Chamber Symphony and Harrison Birtwistle's In Broken Images. Both composers are visiting professors at the Academy. Schoenberg's Chamber Symphony, that inspired Adams's work, completes the program. View here.
1 pm ET: IDAGIO Global Concert Hall presents The King's Singers: Out Of Darkness. Highlighting a new season of hope following a difficult time of struggle, featuring music by Tallis, Gombert, Debussy, Michel Legrand, Ned Rorem, and Jacob Collier. Tickets EUR 9.90. View here. LIVE
1 pm ET: Wiener Staatsoper presents Peer Gynt. Conductor: Simon Hewett, choreography: Edward Clug. With Jakob Feyferlik, Alice Firenze, Eno Peci, and Zsolt Török. Performance of December 4, 2018. Register for free and view here.
2 pm ET: DG Stage presents Andris Nelsons conducts Beethoven, Debussy & Wagner. Andris Nelsons conducts the Munich Philharmonic, opening with Ravel's orchestration of Debussy's early piano work Danse. In the Pastoral Symphony, the musicians give expression to Beethoven's rustic portraits, and there's more birdsong in the Siegfried Idyll, written as a birthday present for Wagner's wife Cosima. Filmed live at the Gasteig on October 31, 2020. Tickets EUR 9.90. View here.
2 ET: Royal Opera House presents Mozart's Don Giovanni. Caspar Holten's 2019 production of Mozart's tragicomedy is conducted by Hartmut Haenchen with a cast including Erwin Schrott, Roberto Tagliavini, Malin Byström, Daniel Behle, Myrtò Papatanasiu, Louise Alder, and Leon Košavic. Tickets £3. View here.
2:30 pm ET: Philharmonie de Paris presents Pascal Dusapin's Penthesilea. Ariane Matiakh conducts the Orchestre de Paris and Accentus in Dusapin's searing version of the Greek myth of Achilles and the Amazon Queen Penthesilea. With Georg Nigl, Christel Loetzsch, Marisol Montalvo, Davóne Tines, Noa Frenkel, Richard Wilberforce, and Thierry Coduys. View here. LIVE
2:30 pm ET: IDAGIO presents Mozart Vibes with Riccardo Minasi & Golda Schultz. The Orchestra di Santa Cecilia Rome plays Mozart, streamed live from Rome. Featuring opera star Golda Schultz and conducted by Riccardo Minasi. The program includes Laudate Dominum from Vesperae Solennes de Confessore, arias from Le Nozze di Figaro and Don Giovanni, and Symphony No. 41, Jupiter. Tickets Euro 9.90. View here. LIVE
7:30 pm ET: Nightly Met Opera Streams presents Donizetti's Luci di Lammermoor. Starring Natalie Dessay, Joseph Calleja, Ludovic Tézier, and Kwangchul Youn, conducted by Patrick Summers. From March 19, 2011. View here and for 24 hours.
8 pm ET: Boston Early Music Festival presents Looking Back at Orpheus. A stream of November 2011's performance of Charpentier's La Descente d'Orphée aux Enfers and La Couronne de Fleurs. The broadcast will follow a two-week marathon of new video content created for the event, including documentaries on the making of each production, video talks, and a 30-minute excerpt from 2017's production of Campra's Le Carnaval de Venise, featuring an Orpheus-themed "opera-within-an-opera" attended by the characters of the larger story. View here until December 10.
8:30 pm ET: Houston Grand Opera presents The Impresario & Bon Appetit!. Mozart's opera of warring divas and a show-within-a-show gets an English-language retelling from playwright Jim Luigs with its drama-filled auditions taking place over Zoom. In Lee Hoiby's one-woman opera, Bon Appetit!, Jamie Barton plays Julia Child. Based on an episode of Child's TV program The French Chef, this critically acclaimed confection, directed by Ryan McKinny, brings audiences into the chef's storied kitchen as she bakes a chocolate cake. View here.
10 pm ET: Cal Performances at UC Berkeley presents Yo-Yo Ma & Kathryn Stott: Songs of Comfort & Hope. Ma and fellow musical explorer Stott join forces for a diverse concert recorded in mid-November at Taiwan's National Kaohsiung Center for the Arts. Join at 9:30 pm ET for a pre-concert conversation. Tickets $15. Register and view here.
Saturday, November 28
5 am ET: NPR Music presents AMPLIFY with Lara Downes & Julia Bullock. NPR Music's video interview series AMPLIFY with Lara Downes continues with American classical singer Julia Bullock, one of Musical America's 2021 Artists of the Year. This bi-weekly series features intimate and deeply personal video conversations with visionary Black musicians who are shaping the present and future of the art form. View here and on demand.
1 pm ET: Wiener Staatsoper presents Verdi's Don Carlos. Conductor: Bertrand de Billy, director: Peter Konwitschny. With Malin Byström, Jonas Kaufmann, Eve-Maud Hubeaux, Igor Golovantenko, Michele Pertusi, and Virginie Verrez. Performance of October 4, 2020. Register for free and view here.
1 pm ET: San Francisco Opera presents Donizetti's L'Elisir d'Amore. SFO's 2008 production of Donizetti's comedy updates the work to the eve of World War I in Northern California's Napa Valley. The cast features Ramón Vargas as the naive Nemorino and Inva Mula as Adina, who Nemorino tries to win using a "love potion" provided by the Dr. Dulcamara of Alessandro Corbelli. James Robinson directs with Bruno Campanella conducting the SFO Orchestra. View here until midnight the following day.
2 pm ET: IDAGIO presents Boulanger Trio & Matthias Pintscher play Schumann & Pintscher. Program: Schumann's Trio in D Minor, Op. 63, and Pintscher's Study III for Treatise on the Veil for solo violin, Uriel for Violoncello und Klavier, and Svelto for Violine, Violoncello und Klavier. Tickets Euro 9.90. View here. LIVE
7:30 pm ET: Nightly Met Opera Streams presents Wagner's Die Walküre. Starring Christine Goerke, Eva-Maria Westbroek, Jamie Barton, Stuart Skelton, Greer Grimsley, and Günther Groissböck, conducted by Philippe Jordan. From March 30, 2019. View here and for 24 hours.
7:30 pm ET: Peoples' Symphony Concerts presents Vladimir Feltsman. The pianist performs Schubert's Impromptus Op. 142 the Seven Bagatelles Op. 33 by Beethoven. Tickets $50 for five concerts. View here.
9 pm ET: Saint Paul Chamber Orchestra presents Sounds from Home. For Thanksgiving weekend, a program about our ever-evolving sense of home. Dvorák's American String Quintet blends Czech influences with popular American music. The program also features excerpts from Florence Price's String Quartet No. 2, Principal Flute Julia Bogorad-Kogan performing a solo work by James Lee III inspired by his long relationship with Brazilian music, and a new work for Principal Oboe Cassie Pilgrim written by Chen Yi. View here.
Sunday, November 29
5 am ET: Ravenna Festival presents Riccardo Muti & The Luigi Cherubini Youth Orchestra. Live from Ravenna's Alighieri Theater. Program: Martucci's Notturno, Puccini's Preludio sinfonico, and Verdi's Nabucco Overture, ballet music from Macbeth, La Forza del Destino Overture, and I Vespri Siciliani Overture. View here and on demand. LIVE
9:30 am ET: Medici TV presents Lahav Shani conducts Mozart, Beethoven & Schubert. Lahav Shani and the Rotterdam Philharmonic perform live from De Doelen. Martin Fröst kicks things off with Mozart's Clarinet Concerto. The concert continues with Schubert's Symphony No. 5 in B-flat and concludes with Beethoven's Symphony No. 6 in F, Op. 68, Pastorale. Subscriptions from £9.90. View here.
12 pm ET: The Gesualdo Six's London Sound Gallery presents The Gesualdo Six. Taking inspiration from the turning of the seasons, The Gesualdo Six explore modern settings of ancient texts interpreting the mechanisms of the heavenly spheres, including Four Kepler Motets written especially for the group by Tim Watts, artist in residence at the University of Cambridge's Institute of Astronomy. Tickets £10. View here and on demand until January 1, 2021. LIVE
1 pm ET: Wiener Staatsoper presents Puccini's La Bohème. Conductor: Speranza Scappucci, director: Franco Zeffirelli. With Benjamin Bernheim, Marina Rebeka, Samuel Hasselhorn, and Mariam Battistelli. Performance of November 29, 2018. Register for free and view here.
1 pm ET: Berliner Philharmoniker Digital Concert Hall presents Daniel Barenboim & Emanuel Pahud. Berlioz wrote countless love letters to actress Harriet Smithson before the Symphonie Fantastique became his outlet: the depiction of an extreme love drama in which the lover is murdered, and the murderer is executed. Emmanuel Pahud, principal flute of the Berliner Philharmoniker, is the soloist in Ibert's Flute Concerto. Tickets EUR 9.90. View here. LIVE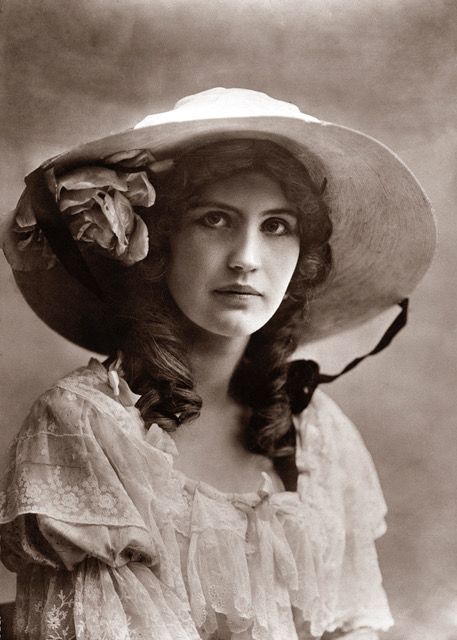 1 pm ET: OperaVision presents Kirsten Flagstad Jubilee Concert. The Norwegian soprano, born in 1895, is an icon in her home country, the voice credited with saving the Metropolitan Opera from bankruptcy in the 1930s. On the 125th anniversary of her birth, the Norwegian National Opera celebrates Flagstad's life with a repertoire spanning different styles and times, as varied as her own life and career. Presented by Randi Stene, Opera Director of the Norwegian National Opera and conducted by Kirill Karabits, Norway's leading soloists join in celebration of a mesmerizing voice. View here and on demand for six months. LIVE
2 pm ET: London Symphony Orchestra presents Bacewicz, Haydn & Beethoven. Paavo Järvi conducts the LSO in Grazyna Bacewicz's Concerto for String Orchestra, Haydn's Sinfonia concertante in B-flat, and Beethoven's Symphony No. 8. With Roman Simovic violin, Olivier Stankiewicz oboe, Rebecca Gilliver cello, and Daniel Jemison bassoon. View here.
2 pm ET: Orchestre de la Suisse Romande presents The Orchestra at 102. Program: Handel's Concerto grosso, Op. 3, No. 1, Nitocris's aria from Belshazzar, Mozart's Symphony No. 38, Prague, Paul Benner's Nox, (from Poèmes de la Mer), Emile Jaques-Dalcroze's Ronde printanière, and Rimsky-Korsakov's Sheherazade. Fabio Luisi conducts with soprano Valérie Lecoq. View here.
2:15pm ET: Czech Philharmonic presents Vorísek, Janácek & Martinu. Sir John Eliot Gardiner conducts Vorísek's Symphony in D and Martinu's Sinfonietta La Jolla for Piano & Chamber Orchestra, H. 328. Ondrej Vrabec conducts Janácek's Capriccio for Piano Left Hand & Wind Ensemble. View here.
2:30 pm ET Montréal Bach Festival presents Filippo Gorini plays The Art of Fugue. The 25-year-old Italian pianist will perform Bach's masterwork live-streamed from the atrium lobby of the monumental Mole Antonelliana in Turin (Italy's National Museum of Cinema). Tickets $9. Register and view here. LIVE
3 pm ET: Princeton University Concerts presents Sheku and Isata Kanneh-Mason. The siblings make their Princeton debut, but recorded live from their family home in Nottingham, England. Following a program of works by Beethoven, Rachmaninov, and Saint-Saëns, the duo will engage viewers in a live Q&A. View here.
3 pm ET: Boston Early Music Festival presents Monteverdi's Orfeo. A stream of the June 2015 performance of Monteverdi's opera. BEMF Musical Directors Paul O'Dette and Stephen Stubbs lead, with Aaron Sheehan as Orfeo, Mireille Asselin as Euridice, Teresa Wakim as Proserpina, Matthew Brook as Charon, and Marco Bussi as Plutone. The broadcast will follow a two-week marathon of new video content, including documentaries on the making of each production, video talks, and a 30-minute excerpt from 2017's production of Campra's Le Carnaval de Venise, featuring an Orpheus-themed "opera-within-an-opera" attended by the characters of the larger story. View here until December 10.
4 am ET: Parma Recordings present Dan Brown's Wild Symphony. Wild Symphony, also an illustrated children's book, features 21 musical portraits drawn from the animal kingdom. From Bouncing Kangaroo to Wondrous Whale to Brilliant Bat, Wild Symphony is for music lovers of all ages. In this performance narrated by Snezhina Petrova, the Sofia Philharmonic led by Nayden Todorov stream live from the historic Bulgaria Hall. View here and on demand. LIVE
4 pm ET: The Gilmore presents Virtual Rising Stars: Dominic Cheli. Cheli has curated a program entitled Hidden Stories, featuring works by Clara Schumann, H. Leslie Adams, Carl Vine, Erwin Schulhoff, and more, cleverly combined with composers such as Beethoven, Brahms, and Liszt, in order to speak to how composers influence and inspire one another. View here.
7:30 pm ET: Met Opera Streams presents Verdi's Simon Boccanegra. Starring Kiri Te Kanawa, Plácido Domingo, Vladimir Chernov, and Robert Lloyd, conducted by James Levine. From January 26, 1995. View here and for 24 hours.
Monday, November 30
8 am ET: Wigmore Hall presents Christine Rice & Julius Drake. The British mezzo-soprano performs a program of Britten's Tit for Tat, Mussorgsky's Songs and Dances of Death, and songs by Weill. Register, view here and on demand for 30 days. LIVE
1 pm ET: Wiener Staatsoper presents Mozart's Die Entführung aus dem Serail. Conductor: Antonello Manacorda, director: Hans Neuenfels. With Lisette Oropesa, Daniel Behle, Regula Mühlemann, Michael Laurenz, Goran Juric. Performance of October 12, 2020. Register for free and view here.
2:15 pm Bayerische Staatsoper presents Puccini's La Bohème. Conductor: Asher Fisch, director: Otto Schenk. With Rachel Willis-Sørensen, Mirjam Mesak, Jonas Kaufmann, Andrei Zhilikhovsky, Sean Michael Plumb, and Tareq Nazmi. Tickets free for three days, then Euro 14.90. View here until December 31.
2:30 pm ET: Wigmore Hall presents Heath Quartet. Program: James MacMillan's Memento, Thomas Adès's Arcadiana, Op. 12, and Britten's String Quartet No. 2 in C, Op. 36. Register, view here and on demand for 30 days. LIVE
2:30 pm ET: IDAGIO Global Concert Hall presents Benedetti plays Beethoven. The Philharmonia returns to the Royal Festival Hall with Pablo Heras-Casado conducting Beethoven's Second Symphony and Beethoven's Violin Concerto played by Nicola Benedetti. Tickets EUR 10.90. View here. LIVE
6:30 pm ET: Orchestra of St. Luke's presents The Cello in Motion. The final concert in OSL's Composers of Note series. Written in 2015, Alberga's Ride Through for solo cello takes its inspiration from a Jamaican nursery rhyme. In his String Quintet in C, Schubert expands the sonority of the string quartet by adding a second cello. Tickets $40 per household (suggested) but minimum donation $1 per concert. View here.
7:30 pm ET: Met Opera Streams presents Tchaikovsky's Eugene Onegin. Starring Renée Fleming, Ramón Vargas, and Dmitri Hvorostovsky, conducted by Valery Gergiev. From February 24, 2007. View here and for 24 hours.
7:30 pm ET: Chamber Music Society of Lincoln Center presents Musical Heritage: Paganini. Violinist Sean Lee, a Paganini Caprice specialist, joins violinist Aaron Boyd for an exploration of Paganini's violin writing. The event features performances of selections from the Paganini Caprices by Lee and insight from Boyd into the history of this legend of classical music. Register, view here and on demand for a week.
7:30 pm ET: SalonEra presents Unwritten Traditions. Masters of improvisation Robert Mealy, Shira Kammen, Priscilla Herreid, and Mark Edwards talk about their work and inspiration in reconstructing lost musical traditions from Medieval to Baroque. Suggested donation $10, register and view here.
Artists and Organizations Offering Free Content
The following are all accessible during the coronavirus pandemic:
Academy of Ancient Music
The most listened-to period instrument ensemble, directed by Richard Egarr, has made a number of streams available on its website. Guest artists include Louise Alder, soprano, Nicola Benedetti, violin, Mary Bevan, soprano, David Blackadder, trumpet, Iestyn Davies, countertenor, Tim Mead, countertenor, Christopher Purvis, bass, and Tenebrae, directed by Nigel Short. Explore here.
American Opera Project
First Glimpse is a video album of 20 songs created during the first year of AOP's 2019-21 fellowship program, Composers & the Voice. Originally intended as a live concert, the videos will be released every Friday beginning October 23 and for the following six weeks. The composers are Alaina Ferris, Matt Frey, Michael Lanci, Mary Prescott, Jessica Rudman and Tony Solitro, with librettists Amanda Hollander and Jonathan Douglass Turner. Videos will be free for one week following their release, after which they will be available to rent or purchase, individually or as a full set through AOP's Website. Explore here.
American Symphony Orchestra
American Symphony Orchestra releases weekly recordings from its archives with content alternating between live video recordings of SummerScape operas and audio recordings from previous ASO concerts. Ethel Smyth's The Wreckers, Richard Strauss's Die Liebe aus Danae, and Korngold's Das Wunder der Heliane, all conducted by Leon Botstein, are all highly recommended and available now.
Apollo's Fire: Music for the Soul
The Cleveland-based baroque orchestra founded by Artistic Director Jeannette Sorrell is offering a series of video streams entitled "Music for the Soul." New episodes are posted here.
Austin Opera
Following its October debut at the Blue Starlite Drive-Ins in Austin Texas, Austin Opera brings its Lauren + Mark digital concert film online throughout November. Featuring Central Texas power couple, soprano Lauren Snouffer and baritone Mark Diamond, accompanied by Nyle Matsuoka, the film is directed by technology firm Subvrsive (Austin, TX) to showcase landmarks of Austin along with popular operatic songs, including selections chosen by Austin Opera fans. There will be a Watch Party on Monday, November 30 at 7:30 pm ET. View here.
Baltimore Symphony Orchestra
BSO Sessions continues to bring the stories of BSO musicians, conductors, and collaborators to life through a documentary-style narrative. In addition to the first three episodes currently available upcoming episodes celebrate a responsible return of winds and brass to the stage, as well as the series debut of Music Director Marin Alsop and Principal Pops Conductor Jack Everly. Assistant Conductor Jonathan Rush interviews film composer Michael Abels and Artistic Partner Wordsmith joins in a special holiday episode with a new rendition of "'Twas the Night Before Christmas." Explore here.
Bard SummerScape & Fisher Center
Archival works highlight Bard's wealth and breadth of programming, including performances from its SummerScape Opera and BMF archives. Recent include Bard SummerScape's 2011 production of Strauss's rarely performed Die Liebe der Danae and last year's Daniel Fish directed staging of Michael Gordon's Acquanetta. More details here.
Carnegie Hall
More than 200 teen musicians hailing from 41 states across the US came together in July 2020 as an online virtual community to form three musical ensembles: the National Youth Orchestra of the United States of America (NYO-USA), NYO2, and NYO Jazz. All three ensembles recorded exuberant virtual performance videos during the residency, directed by Emmy Award-winner Habib Azar. The first four videos—Valerie Coleman's Umoja by the musicians of NYO-USA; a unique adaptation of Grieg's Morning Mood by NYO2; and Thad Jones's Cherry Juice and Wycliffe Gordon's We're Still Here by NYO Jazz—are now available for viewing. Explore here.
The Cleveland Orchestra
The Cleveland Orchestra is offering archival videos, daily Mindful Music Moments videos, and videos from musicians performing from home. Explore here.
Cliburn Kids
The Cliburn launches its expanded, robust online music education program for elementary-school students. Created as a resource for school districts, teachers, and parents, the initiative includes 27 lesson plans to date, each with a seven- to ten-minute video, and corresponding individual and class activities that meet objectives of the Texas Essential Knowledge and Skills (TEKS). New episodes and lesson plans are released every Tuesday of the 2020–2021 school year for a total of more than 50 by May 2021. Explore here.
Detroit Symphony Orchestra
The Detroit Symphony Orchestra has made its webcast archive available for free. The collection features 200+ works going back three years, and highlights include Leonard Slatkin conducting John Luther Adams's climate change-inspired Become Ocean from 2019, several world premieres, and a host of bite-sized encores. Explore here.
Deutsche Grammophon Yellow Lounge
The German classical music giant is streaming Yellow Lounge broadcasts from its archives. Recent additions include clarinetist Andreas Ottensamer, pianists Alice Sara Ott and Chihiro Yamanaka, and cellist Mischa Maisky. Performances are broadcast in rotation, one video at a time, adding a new performance every few days. DG communicates the start of each new performance by newsletter at the start of each week. To keep updated sign up here.
Finnish National Opera
Finnish National Opera presents Stage24, a series of streamed archived performances on its website, which are then available for the next six months. Recent content includes a staged version of Sibelius's Kullervo, Stravinsky's The Rake's Progress, Caspar Holten's staging of Wagner's Der Fliegende Holländer with Camilla Nylund, and Christoff Loy's Tosca. An excellent company and some interesting and original work worth investigating. Explore here.
Handel and Haydn Society
Boston's Handel and Haydn Society has created the H+H Listening Room where you can hear and watch H+H performances including Mozart's Requiem, Handel's Messiah, and Purcell's Dido and Aeneas filmed at New York's Met Museum. There are also more than a dozen videos of musicians performing from their homes, a special video of principal flutist Emi Ferguson teaching people how to make their own baroque flute, and a new podcast called "Tuning In". In the first episode Principal Cellist Guy Fishman interviews Artistic Director Harry Christophers about Bach's St. Matthew Passion. Explore here.
Kennedy Center
The Kennedy Center is offering a free, live digital performance initiative, Couch Concerts, to help inspire, uplift, heal, and bring the performing arts into homes across the country and around the world during these difficult times. Couch Concerts stream direct from artists' homes on the Kennedy Center website. Audiences can discover a wide range of other at-home programming through the Kennedy Center at Home webpage.
La Scala/RAI
Italy's RAI presents five productions from La Scala Milan including the world premiere of Kurtág's Fin de Partie, Daniel Barenboim conducting Götterdämmerung, Lisette Oropesa in Verdi's I Masnadieri, Montedervi's Orfeo conducted by Rinaldo Alessandrini, and Les Vêpres Siciliennes conducted by Daniele Gatti. A wide range of concerts are also available. Explore and register here.
Les Arts Florissants
Les Arts Florissants's annual Festival in Thiré, France included a series of 10- to 15-minute "Meditation" concerts recorded earlier this summer. Now available to enjoy online, the Meditations include performances by students of Juilliard's Historical Performance program in the spirit of their annual participation in the Festival. View here.
Lincoln Center Lincoln Center Passport to the Arts
A variety of virtual classes, performances, and bonus content designed for children, teens and adults with disabilities and their families. Offerings include programs with Chamber Music Society of Lincoln Center, Jazz at Lincoln Center, the Metropolitan Opera Guild, New York City Ballet, the New York Philharmonic, and The New York Public Library for the Performing Arts. Families can attend dance, music or drama classes, watch exclusive performances, check out behind-the-scenes content, and even meet performers—all from their homes. Families will receive pre-visit materials, including social narratives, photos, and links before each program. All programs take place via Zoom. Register here.
Los Angeles Chamber Orchestra
LACO AT HOME offers streaming and on demand performances, including a full showing of the orchestra's critically acclaimed West Coast premiere of Dark with Excessive Bright for double bass and strings by LACO Artist-in-Residence Missy Mazzoli. View streaming here and on demand here.
Los Angeles Master Chorale
Videos recorded as part of the "Offstage with the Los Angeles Master Chorale" series from April 24 to June 19 included interviews conducted by Artistic Director Grant Gershon and Associate Conductor Jenny Wong with notable performers—including special guests Reena Esmail, Morten Lauridsen, Anna Schubert, Peter Sellars, Derrick Spiva—as well as Master Chorale singers. Available on demand here.
Metropolitan Opera Live In Schools
The Metropolitan Opera's HD Live in Schools program has launched a new series for the 2020–21 school year, creating cross-disciplinary educational opportunities across the country. For the 2020–21 school year, students and teachers will receive free subscriptions to the Met Opera on Demand service, with a catalogue of more than 700 Live in HD presentations, classic telecasts, and radio broadcasts. Ten operas have been selected for the HD Live in Schools program, and will be presented in five educational units, with two thematically paired operas per unit. The series opens with Beethoven's Fidelio and Donizetti's La Fille du Régiment (September 28–October 16), both of which explore the intersection of music and politics. The Met will continue to offer teachers HD Live in Schools Educator Guides and access to Google Classroom materials that can be adapted for virtual learning lesson plans. In addition, the Met's National Educators Conference will be hosted on a virtual platform this year and take place on five Saturdays throughout the 2020–21 school year. Two conferences, scheduled for October 10, 2020, and October 17, 2020, will also feature live conversations with Met artists. More information here.
Minnesota Orchestra
Minnesota Orchestra at Home shares video, audio, and educational materials through the categories of Watch, Listen and Learn, including videos from the orchestra's archives and newly created "mini-concerts" directly from the homes of Orchestra musicians. Explore and view here.
National Sawdust Digital Discovery Festival, Volume One
With more than 65 events, featuring over 100 artists premiering in a four-month span, National Sawdust Digital Discovery Festival: Volume One was a bright spot in NYC's post-COVID live music world. Featuring post-COVID performances from Robert Wilson, Julian Lage, Tyondai Braxton, Emel Mathlouthi, Matthew Whitaker, Dan Tepfer, Ashley Bathgate, Emily Wells, Brooklyn Rider, Joel Ross, Conrad Tao, Andrew Yee, and Lucy Dhegrae, and recently recorded Masterclasses with Tania León, Ted Hearne, Vijay Iyer, Jamie Barton, Lawrence Brownlee, Trimpin, and Lara St. John. Archival performances include David Byrne, Lara Downes and Rhiannon Giddens, and Ryuichi Sakamoto. Explore here.
New World Symphony
The New World Symphony presents a web-based series called NWS Archive+. Michael Tilson Thomas moderates discussions with NWS Fellows, alumni, guest artists, and visiting faculty about archived recordings. Performances will be available here. NWS Fellows also play live, informal chamber music concerts from their homes in Miami Beach and broadcast via Facebook Live. In addition, the NWS online archive contains master classes, tutorials and town halls, which can be found here. Finally, for the past 10 years, the Fellows have performed one-hour concerts for local school children. These concerts and preparatory material will be available free to students and parents. NWS Educational concerts can be found here.
Opera Australia
OA | TV: Opera Australia on Demand is the Sydney-based company's new digital space. Alongside the world's largest collection of Dame Joan Sutherland on video, OA will offer exclusive content from the OA back catalogue, productions from Handa Opera on Sydney Harbour, and a new series of chat show-style interviews conducted by AD Lyddon Terracini. The first posted full show is Sutherland in The Merry Widow, and the fileted aria's in the section labelled "The Best of Dame Joan Sutherland" are even better. View here.
Opéra National de Paris
The Palais Garnier and Bastille Opera have made their digital stage, "The 3e Scène," free. The platform is a pure place of artistic adventure and exploration, giving free rein to photographers, filmmakers, writers, illustrators, visual artists, composers, and choreographers to create original works. Visit here. Some of Opéra National de Paris's productions are accessible on the company's Facebook Page. In addition, Octave, the Paris Opera's online magazine, is posting articles, videos, and interviews here.
Opera North
One of Britain's most respected smaller opera companies, Opera North has put its acclaimed semi-staged concerts of Wagner's epic Ring Cycle online. "Beg, borrow, or be like Wotan and steal a ticket for this show," said the UK's Times of Das Rheingold. "You'd be lucky to hear as good at Bayreuth," said The Telegraph of Die Walküre. Richard Farnes proves a seriously impressive Wagner conductor. Watch here.
OperaVision
OperaVision offers livestreams of operas available for free and online for six months. Previous offerings include Barrie Kosky's visually spectacular Moses und Aron, David McVicar's superb Die Entführung aus dem Serail from Glyndebourne, and Deborah Warner's thoughtful Death in Venice for English National Opera. View upcoming and past content here.
Orli Shaham Bach Yard Playdates
Pianist Orli Shaham brings her acclaimed interactive concert series for kids to the internet. Bach Yard Playdates introduces musical concepts, instruments, and the experience of concert-going to a global audience of children and their families. A number of 10-minute episodes are already available for on-demand streaming. Programs and performances range from Bach's Two-Part Invention to Steve Reich's Clapping Music. Explore here.
The Sixteen
The Sixteen and founder Harry Christophers launched Quarantine with The Sixteen, a regular schedule of digital content. The Sixteen Virtual Choir's performance of Sheppard's Libera nos involved each part being recorded at each singer's home. Other features include: Choral Chihuahua, a podcast by The Sixteen and I Fagiolini; Stay at Home Choir performing Sir James MacMillan's O Radiant Dawn; Archive performances, including MacMillan's Stabat Mater performed in the Sistine Chapel and Bach's St Matthew Passion with Streetwise Opera; Recipes for isolation; Video diaries providing insight into daily lives during lockdown; Weekly playlists. Explore here.
Trinity Wall Street
New York's Trinity Church Wall Street introduces daily weekday "Comfort at One" (1 pm ET) streaming performances on Facebook with full videos posted here. Tune in for encore performances of favorite Trinity concerts, professionally filmed in HD, along with current at-home performances from Trinity's extended artistic family.
University of Colorado Boulder
University of Colorado Boulder College of Music faculty artists perform with students and colleagues in Faculty Tuesdays, chamber music recitals featuring world premieres alongside classics. Free most Tuesdays from September 2020 through March 2021. Upcoming performers include violinist Harumi Rhodes, violist Richard O'Neill, cellist David Requiro, pianist David Korevaar, harpist Janet Harriman, and more. Explore here.
Vertical Player Repertory: The Constitution
VPR is releasing of a series of videos from Benjamin Yarmolinsky's oratorio The Constitution, a work which played six sold-out live performances in 2019 and was called "an important work," and "uniformly excellent," by Musical America. First up is Voting Rights, which sets the text "The right of citizens of the United States, who are 18 years of age or older, to vote shall not be denied or abridged by the United States, or by any state, on account of age, by reason of failure to pay any poll tax or other tax, on account of sex, on account of race, on account of color, or of previous condition of servitude." Future releases will include The First Amendment (Treason), The Fifth Amendment (Self-Incrimination), The Sixth Amendment (Impartial Jury), The Eighth Amendment (Cruel and Unusual Punishment), The Thirteenth Amendment (Abolition of Slavery), and The Miranda Warning (a world premiere). Explore here.
Voices of Ascension
New York choir Voices of Ascension, which celebrates its 30th anniversary next season, is posting a daily offering of choral beauty on its website. Music is chosen by staff, members of the chorus and orchestra, and listeners. View here.
Warsaw Philharmonic
The Warsaw Philharmonic has made a selection of video recordings available on its YouTube channel. Recent offerings include Saint-Saëns's Organ Symphony and Arvo Pärt's Swansong conducted by Artistic Director Andrzej Boreyko, as well as rarities by Polish composers like Grazyna Bacewicz. It's an excellent orchestra very much in the Eastern European tradition and concerts have been master edited for posting online.
Paid Digital Arts Services
Berlin Philharmonic Digital Concert Hall
The BPO Digital Concert Hall contains over 600 orchestra concerts covering more than ten years, including 15 concerts with the orchestra's new Chief Conductor Kirill Petrenko, interviews, backstage footage.
Medici TV
Thousands of classical music videos are available by subscription, as well as hundreds of events that are broadcast live for free each year, available for 90 days. Subscriptions cost $83.85 per year. www.medici.tv
**Highly recommended
Pictured: Kirsten Flagstad

WHO'S BLOGGING


RENT A PHOTO
Search Musical America's archive of photos from 1900-1992.