---
New Artist of the Month: Pianist Liza Stepanova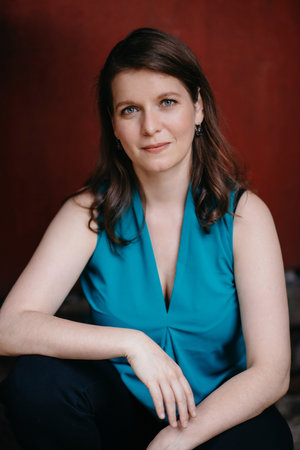 Liza Stepanova's identity as a pianist goes beyond interpreting a legacy of glorious repertoire from the past for the present: Her sensors are continually alert to the ways in which freshly created music can help us make sense of the situations faced by people in the world today. Take her latest solo project, E Pluribus Unum, which gathers pieces by nine American composers (including three world premiere recordings), each with a distinct style, story, and immigrant background.
The impetus for the collection was an injustice Stepanova witnessed that affected one of her piano students, composer Badie Khaleghian. In 2017—as a result of the then-new Trump administration's first batch of executive orders targeting foreigners and immigrants—his Iranian parents were barred from entering the United States to attend his graduation recital at the University of Georgia, Athens, where she teaches piano performance.
So Stepanova decided to commission Khaleghian to write a new work. His response became the centerpiece of a new recital program she introduced at the San Francisco Center for New Music and subsequently of her new album."Táhirih the Pure" is a three-movement work that, according to Khaleghian, "narrates the heroic journey of Táhirih, a prominent figure in 19th-century Middle Eastern history and Baha'i faith, who inspired women of Persia to reject their oppressed status."
Stepanova is herself a first-generation immigrant who was born in Belarus to Russian Jewish parents and grew up there until the age of 13; she then spent a formative decade in Germany before settling in the U.S. to continue graduate studies at Juilliard.
Contemplating her roots
"I hadn't thought so much about my Belarusian identity for a while, because I haven't been back there since I was a teenager. But recent events there brought it into focus," she said in a recent phone conversation, referring to the ongoing political demonstrations against the country's President Alexander Lukashenko. "People in professions like mine become very civically engaged because they are so outraged by what is going on" — among them is flutist Maria Kolesnikova, who has turned into one of the familiar faces of the opposition.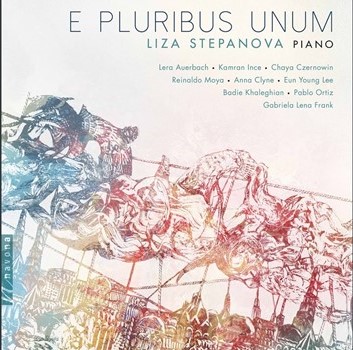 Complications of identity similarly surround Stepanova's activity as an artist of many facets. She frustrates attempts to be pigeonholed. Although, percentage-wise, lieder recitals comprise a relatively small amount of her work, she has developed her experiences as an accompanist for master classes with the late Dietrich Fischer-Dieskau into a passion for art song. Stepanova is also a member, along with violinist/husband Itamar Zorman and cellist Michael Katz, of the Lysander Trio, which will release its album mirrors in December to celebrate the trio's 10th anniversary.
The project around E Pluribus Unum has proved to be especially satisfying because it embodies the intersection of Stepanova's many personae as an artist, teacher, and human being. She notes that being identified as an immigrant often "takes on a dimension of otherness you want to get rid of — especially as a child, when everyone wants to belong and assimilate. It was a long journey for me to realize that knowing about the backgrounds of these composers makes for a richer experience. No way would I want them to give that up!"
That accounts for the "pluribus" in the motto the pianist uses to title her new album. The "unum" is meant to mirror this diversity as well, rather than coat it with a forced, ersatz veneer of "unity." With Khaleghian as her starting point, Stepanova added composers she has known and admired, like Reinaldo Moya, a friend from her grad school years at Juilliard who "has a deeply personal story about the immigrant journey from south to north through Mexico."
Visual connections
For her live performance of one section of Moya's piece, "Rain Outside the Church" (see YouTube video), she commissioned Syrian-American visual artist Kevork Mourad to create a video; his painting Between Two Worlds also appears on the album's cover. Mourad's contributions additionally underscore Stepanova's attraction to parallels with visual art—a leaning she also explored in her first solo album in 2018, Tones & Colors.
Other composers on the new release include Lera Auerbach, Anna Clyne, Gabriela Lena Frank, Kamran Ince, and Pablo Ortiz, as well as two brand-new pieces by Chaya Czernowin and Eun Young Lee, recorded for the first time here.
The album's diversity is not just about immigrant background but extends to a fascinating variety of musical approaches: from experiments with extended sound and epic narratives to the hyper-simple, brief opening piece by Lera Auerbach that anchors memories from the Old World. Says Stepanova: "All of these make up the rich fabric of the profession that I am surrounded by."
Photo by Jiyang Chen

WHO'S BLOGGING


RENT A PHOTO
Search Musical America's archive of photos from 1900-1992.