---
New Artist of the Month: Tenor Xabier Anduaga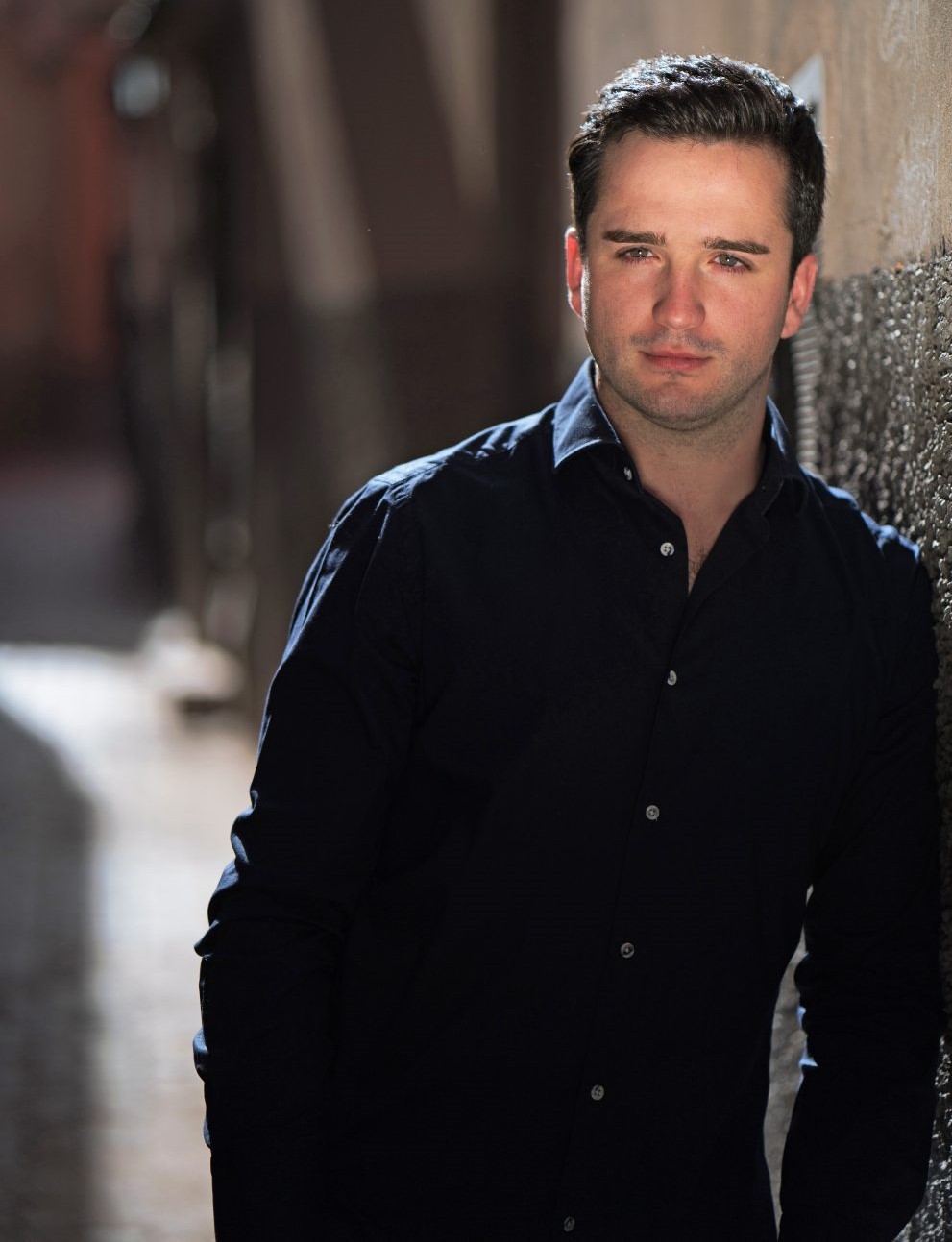 MILAN--During the opening performance of Ricciardo e Zoraide at the 2017 Rossini Opera Festival in Pisaro, tenor Xabier Anduaga turned a few heads, including this one. Opening the duet "S'ella mi é ognor Fedele," Juan Diego Flórez (Ricciardo) provided characteristically slender, laser-like vocalism, before Anduaga (as Ricciardo's sidekick Ernesto) responded with an explosive muscularity that pinned this listener against his chair. With its purring middle register, firm, ringing upper notes and keen musicality, this was clearly an exciting new voice.
Meatier bel canto roles followed, notably with Leicester in Il castello di Kenilworth in 2018 and Gennaro in Lucrezia Borgia in 2019, both at Bergamo's Donizetti Festival. When we first spoke last February, Anduaga, 24, had just made his debut at the Opéra National de Paris as Count Almaviva in Il barbiere di Siviglia (conducted by Carlo Montanaro). Still on the horizon was his U.S. debut at the Dallas Opera in the same role, scheduled for April with Riccardo Frizza on the podium.
Then the coronavirus struck, and with it the cancellations: Dallas, Oper Köln's Il viaggio a Reims in March (Belfiore), and the title role in the Teatro Nacional in Lisbon's Le Comte Ory in June. Paris Opera's L'elisir d'amore in September (Nemorino) and the Festival Donizetti's Fille du régiment in November (Tonio) are still hanging in the balance. In a successive phone interview, Anduaga said it is unclear whether he will be compensated for the cancelled engagements. "You hear stories of singers paying for flights and hotels and getting nothing back. It isn't right. People have bills to pay. It's not like life stops," he said.
Time to study, polish, refresh
Yet there have been benefits from his isolation in San Sebastian, the coastal city in Spain's Basque Country in which Anduaga grew up. "In my short career, there has been no time to stop. If you are doing a production, travelling, dragging your luggage around and rushing to catch your flight, it can be difficult to properly prepare for roles," he says.
In Bergamo's Lucrezia, Anduaga's high pianissimos sounded thrillingly hard won but suggested he was still mastering his large voice. He knows this is his chance to sand off some sharp edges. "I can make errors, experiment, and push myself in new directions. It helps that I don't need to constantly change between repertoire between performances. That is keeping me fresh."
That his long-term singing teacher, soprano Elena Barbé, is also his romantic partner, has been a bonus. Isolating together, they are preparing for his future engagements, including Così fan tutte for Seville in October (Ferrando). "Mozart obliges you to be technically perfect….You can't leave a single note in mid-air but have to join everything up. If you don't, it is no longer Mozart."
He is also taking the time to immerse himself in literature and his record collection (discs of Così featuring Fritz Wunderlich and Matthew Polenzani are particular favorites). "I am reading about Mozart, about Il barbiere and Così. This is a unique chance to get inside the characters, to live with them, to speak about them and deconstruct them."
Born to musical parents, Anduaga joined San Sebastian's prestigious Orfeón Donostiarra choir at age eight, performing under the batons of Riccardo Chailly and Michael Tilson Thomas, among others, but also introducing him to Barbé, singing teacher to members of the choir. Twelve years his senior, Barbé to this day remains an essential guide. (The couple was due to marry in June, but postponed their wedding due to the health crisis.)
The influence of the master
After enrolling at the Musikene conservatory, Anduaga continued to study privately with her. He won a place in the 2016 Rossini Academy, where Alberto Zedda, a leading figure of the "Rossini renaissance," made a lasting impact. "Singing coloratura phrases that contain two-thousand notes requires brilliance and virtuosity. Zedda showed me you also need to provide color and phrasing. Without those, the music is dull."
Awareness of Spain's operatic legacy ultimately inspired Anduaga to pursue a career in singing. "Not all [aficianados] like the three tenors, but I loved them. Not least because two-thirds were Spanish. For a small country, Spain has produced so many musicians. Some kids are inspired by football players. For me it was the singers."
Anduaga won five awards at the Tenor Francisco Viñas Competition in 2017, and was awarded both first and Zarzuela prizes at Operalia last year. At Bergamo and Pesaro, singing alongside the likes of Pretty Yende, Jessica Pratt, and Flórez has provided further visibility and learning opportunities.
On numerous occasions during our conversations, Anduaga reiterated his belief in the importance of the family. That his San Sebastian-based parents have been off limits during the lockdown has underlined their centrality to his life. ("We are singers, but we are also people," Anduaga says.) Meanwhile, he is raring to get back to work. "You have to be ready to jump onstage at any moment. I am ready. I would be onstage now if I could."
Photo by Elena Cherkashyna

WHO'S BLOGGING


RENT A PHOTO
Search Musical America's archive of photos from 1900-1992.