---
New Artist of the Month: Baritone John Brancy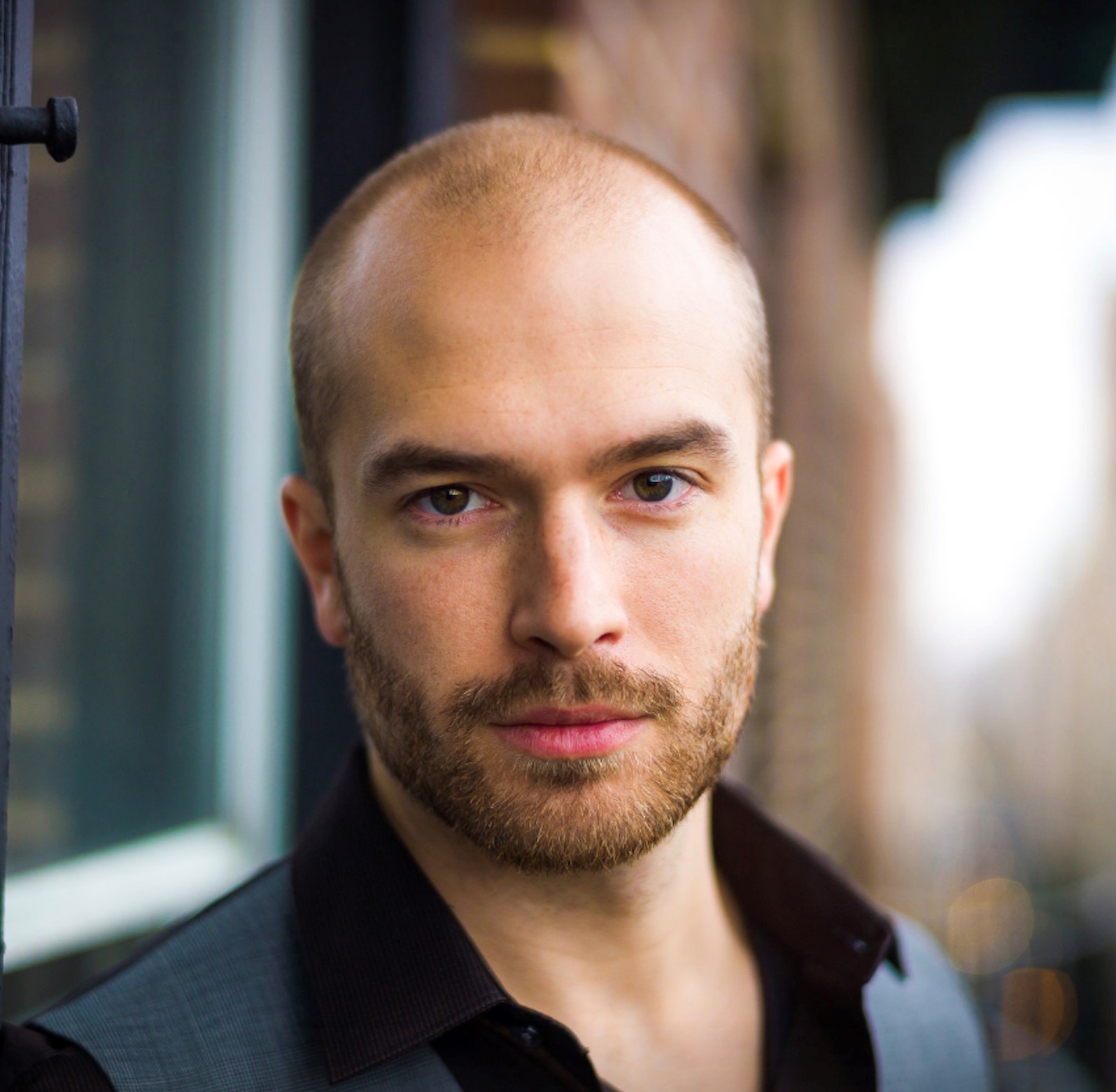 It's rare to chat with a singer for an hour without them once raising the subject of "the voice." John Brancy may not be your typical singer, but diffidence certainly isn't holding back the 31-year-old New Jersey-born baritone who, as we were speaking, was preparing to fly off for the 2020 Grammys where his recording of the title role in Tobias Picker's Fantastic Mr. Fox was nominated for Best Opera Recording.
On the subject of the voice, Brancy's is impressive: clear as a bell, tightly focussed, and with an easily accessed upper register. The singer has come across my desk twice in recent months. Reviewing the Picker, I was struck by his "vigorous, conversational baritone" and how much personality he injected into Mr. Fox's lengthy, far from simple opening aria. In recent performances of Marc Blitzstein's No For an Answer at the New York Festival of Song, he transcended the limited staging to deliver something special, thanks to an intelligent understanding of a song's inner meaning and an intense connection with the text.
Growing up in a not especially musical family—dad is a pilot "but with a great speaking voice," he tells me—Brancy started singing at age eight, his first solo being Alvin and the Chipmunks' "Me, I want a Hula-Hoop" (complete with hula-hoop) in his local mall. "I always had a keen interest," he admits, "but it went from being something I did to get attention to something that felt good and interesting in itself."
At Brancy's middle and high school, two Westminster College Choir directors spotted his potential and "shepherded" him through the musical learning process. He debuted in school musicals as a pirate in The Pirates of Penzance ("we all had nicknames and for some reason mine was 'wet lips,'" he laughs). At age 15 he was cast as Harold Hill in The Music Man and by 18 he was singing Billy Bigelow. What changed his world, though, was a pair of CDs: Bryn Terfel's English song recital Vagabond and Thomas Hampson's Broadway album Leading Man. "Both of them brought me to tears," Brancy admits. "My choral director said, these are opera singers; you have an opera voice; we have to find you a vocal coach."
Eventually he was taken under the wing of Cynthia Hoffmann who helped him earn a place at Juilliard where he studied for six years with legendary soprano Edith Wiens (who still teaches him today).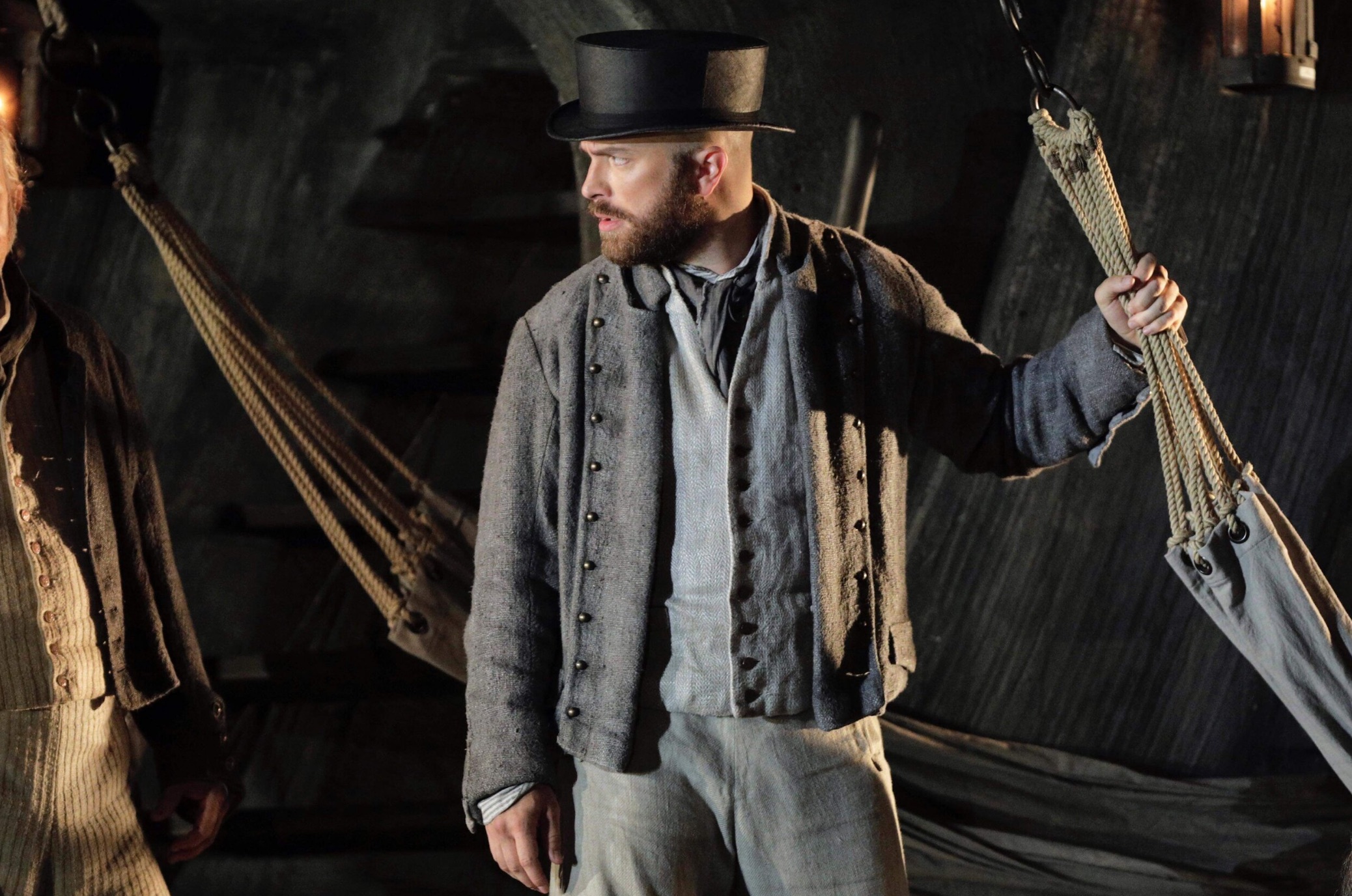 Despite his obvious enthusiasm for the stage, Brancy wasn't immediately drawn to opera, preferring the more cerebral territory of art song. It was there he first made his mark, winning first prize in the Music Academy of the West's 2013 Marilyn Horne Song Competition, media prize in the 2017 Belvedere International Singing Competition in Moscow, first prize in the 2018 Lotte Lenya Competition in New York, and, most recently, first prize in the Art Song Division of the 2018 Concours Musical International de Montréal. But it was his second prize at the 2017 Wigmore Hall Competition in London that he feels was most significant. "I was able to show that I was bringing something fresh to the table," he says. "Programming is so important to me and that's a major part of the competition. I took a major risk in the finals. I sang too loud—Carl Orff—and perhaps too much. I split the jury and I split the audience, but that was what I wanted to do, and it was an exciting place to do it."
The Orff came out of a highly personal four-year project, one which saw Brancy and long-term pianist collaborator Peter Dugan touring two programs—A Silent Night: A WWI Memorial in Song and Armistice: The Journey Home— to venues including Alice Tully Hall, the Smithsonian Institute, and the Kennedy Center. Opening in 2014, the centennial of the start of The Great War, the project represents the main combatants through music—England (composers George Butterworth and Ivor Gurney), France (Ravel, Poulenc, Debussy), Germany (the Orff, dug up in a library in Toronto), and America (Ives)—alongside popular songs of the times. "We started looking at the history of the composers, the battles, and we found so many connections," he explains. "Thematic programming takes it to another level."
With pianist Peter Dugan at the 2018 Concours Musical International de Montréal
Alongside art song, modern opera also started to exert a pull. "Contemporary opera is an opportunity to take risks, and to bring forward necessary topics of discussion," he says. "It's ultimately what I want in life as a singing actor."
In 2019 Brancy debuted with the LA Philharmonic in a new production of Meredith Monk's ATLAS, directed by Yuval Sharon, and sang at Oper Frankfurt in another Sharon production, Olga Neuwirth's Lost Highway. "With Yuval there's a lot of talking about character throughout the process: what is the nature of their personalities; why are they in the scenario they are in?" he explains. "Ultimately, it was about letting go of what I'd learned as an opera singer—as John—where you are told to be who you are and present that persona in everything you do. This was the opposite. It was [to] shave away the persona, let it go, kill the ego, and birth this entirely new person through your voice, through character, and through the music."
This year Brancy will appear in Jonathan Dove's Flight for Pacific Opera Victoria, Puccini's Messa de Gloria in Milan and Stuttgart, and he will make his Tanglewood debut in a new work by Michael Gandolfi with the Boston Symphony Orchestra. Oh, and he may have sung too loudly, but Wigmore Hall has invited him to give a recital in the Fall. This is one singing actor who is clearly making a name for himself.
Middle photo: John Brancy as Donald in San Francisco Opera production of Billy Budd
Credit Cory Weaver; top photo credit Gerard Collett

WHO'S BLOGGING


RENT A PHOTO
Search Musical America's archive of photos from 1900-1992.