---
MA Top 30 Professional of the Year: Benjamin Woodroffe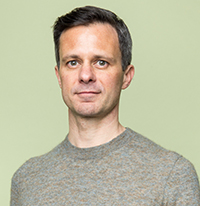 Chair
Global Foundation for Performing Artists
A practicing architect with majors in French, music (piano), and art history, Australian-born Benjamin Woodroffe has directed organizations committed to young artists for the past 15 years. As general manager of the Melbourne International Chamber Music Competition (MICMC) from 2005 to 2015, Woodroffe presided over its fifth, sixth, and seventh editions, the first and second Asia-Pacific Chamber Music Competitions, and the Victorian Governor's Recital Series.
His time at MICMC significantly enhanced the Competition's international reputation. "Each and every MICMC prize-winning chamber ensemble during my tenure is enjoying a professional performing career to date," he says. "The MICMC has also greatly helped to establish a thriving chamber music scene in Melbourne."
From 2015 to 2019, as Secretary General of the Geneva-based World Federation of International Music Competitions (the body that represents, promotes, monitors and advocates on behalf of the world's major music competitions), Woodroffe coordinated the operations of 125 competitions across 40 countries. He is credited with growing WFIMC's international profile and membership, and creating new revenue streams through major global network expansion.
Currently, he is in the process of registering a new philanthropic trust in New York, a global foundation that he will chair, dedicated to providing assistance and advice and supporting and promoting performing artists. "We anticipate opening events from March 2020 in the U.S. and China," he says. "The Foundation will comprise an international board of experts (education, business, artists, philanthropists, and artistic directors) committed to the performing arts and its advancement and sustainability."
The initial focus will be on classical music and ballet, with an eye toward providing access to opportunities in performance, marketing, personal discipline and wellness, international networking, media training, and self-development.
"I have worked with talented emerging classical musicians for many years and have observed first-hand the invaluable impact of timely and considered advice in securing a career," says Woodroffe. "Our Foundation will provide sufficient resources to allow young artists to reflect, to experiment with repertoire, and to learn skills to assist them realize their projects."

WHO'S BLOGGING


RENT A PHOTO
Search Musical America's archive of photos from 1900-1992.