---
MA Top 30 Professional of the Year: Alan Valentine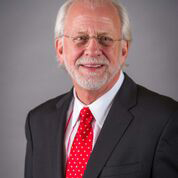 President and CEO
Nashville Symphony
In his 20 eventful years as head of the Nashville Symphony, Alan Valentine has raised the profile of classical music in a town best known for country and other genres. His tenure has been marked by bold initiatives interspersed with major unexpected challenges.
A San Antonio native who studied arts administration at the University of Houston, he arrived in Nashville after holding executive positions with orchestras in Richland, WA; Greensboro, NC; Chattanooga, TN; and San Antonio, TX. When he took over in Nashville, the symphony already had several recording projects under its belt. Looking for a niche not already filled to overflowing, he focused on American works, commissioning and recording pieces by Richard Danielpour, Jennifer Higdon, and Joan Tower, among others. Of the 34 albums issued since his arrival, 24 have been nominated for Grammy awards, with 13 wins.
Valentine also set his sights on a new concert hall. To ensure the success of a five-year, $120M capital campaign, called "A Time for Greatness," he created the "Nashville Advisory Council," a group of several hundred prominent individuals who received news of the project's progress before the press. The buzz they created among their networks helped generate excitement and open checkbooks. Schermerhorn Hall, named in honor of the orchestra's longtime music director who died at age 75 in 2005, opened in 2006 with great fanfare.
Its success was short-lived; the financial crisis of 2008 saw a big drop in the Nashville Symphony's subscription and investment income. Then in 2010 came a catastrophic flood, which caused $40M of damage to the new hall (water in the basement rose to 24 feet at one point). By 2013 the orchestra was on the brink of bankruptcy and almost lost the Schermerhorn. Valentine went to the bankers to restructure the debt, introduced 15 percent pay cuts, reduced the orchestra's season, and made the Schermerhorn available as a rental.
Today, thanks to his adept leadership and connection to the community, the orchestra is thriving, and a source of great civic pride.

WHO'S BLOGGING


RENT A PHOTO
Search Musical America's archive of photos from 1900-1992.