---
MA Top 30 Professional of the Year: Bonnie Barrett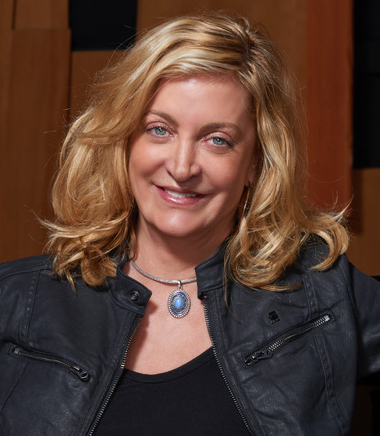 Director
Yamaha Artist Services New York
Bonnie Barrett has positioned Yamaha Artist Services, Inc. (YASI) New York not as a competitor to Steinway's glitzy showroom a dozen blocks away on the Avenue of the Americas, but as a multipurpose facility that provides technical support, and recording, rehearsal, and performance space for its artists.
And she has expanded the roster to include musicians of an enterprising, interdisciplinary bent, including pianist/composers Timo Andres and Gabriel Kahane, Vicky Chow, and the International Contemporary Ensemble. On the jazz side, she's lured genre-bending pianists including Dan Tepfer, Danilo Pérez, and Kenny Werner.
She's also kept the company current; as sales of digital pianos grow she has stoked the market, encouraging pianist/composers like Tepfer and Roberto Sierra to write pieces specifically for the Disklavier, the company's trademark digital player piano. Other artists have tinkered with additional Yamaha digital/acoustic hybrids such as the AvantGrand and Transacoustic models.
In 2016, YASI NY hosted a master class with Byron Janis and students at the Moscow Conservatory using an Internet-connected Disklavier. This enabled Janis (a Barrett signing) to see the actual keystrokes and pedal movements of pianists 4,600 miles away. It's a feat that's been repeated between YASI New York and in a number of other cities, including Tokyo and Buenos Aires.
With Barrett's understanding of the new media landscape, she is especially alert to promoting Yamaha artists through digital platforms. "Nowadays, there's constant demand for content, whether a YouTube video, a website, or a promotional piece on social media," she says. "So we provide an environment for our artists to create that content."
With the company since 2010, Barrett previously worked in marketing and public relations with Sony Classical, EMI, and BMG Classics, followed by four years as a director of concert and artist activities at Steinway. From 2009–10, she served as VP of Barrett Vantage Artists. She calls her job "the perfect synthesis of my background." A pianist by training, she holds an MBA from Pace University. She is also the board chair of the Pro Musicis Foundation, which arranges for performances in hospitals, prisons, and homes for the elderly.

WHO'S BLOGGING


RENT A PHOTO
Search Musical America's archive of photos from 1900-1992.