---
New Artist of the Month: Bass-baritone Davóne Tines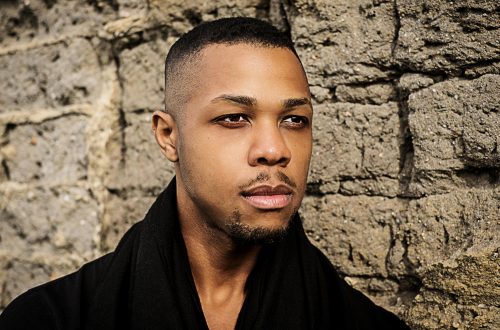 Not every singer can boast having created leading roles in world premieres by John Adams and Kaija Saariaho by the age of 31, but bass-baritone Davóne Tines isn't your average opera star. A Harvard graduate and the recipient of Lincoln Center's 2018 Emerging Artists Award, Tines has been garnering enviable reviews, his rapidly rising reputation borne out by an action-packed upcoming calendar. Not bad for a boy from rural North Virginia who is the first professional classical musician in his family.
"The music comes from almost everywhere," he explains. "My grandfather was a military naval officer and played in a band when he was in high school. I've been singing since I was little, and everyone in my family has participated in music via the church."
Having heard him as Ned Peters in San Francisco Opera's premiere of Adams's Girls of the Golden West, and as the messenger in Matthew Aucoin's Crossing, it is clear that the voice is clearly a Rolls Royce instrument, dark and powerful, with a fierce intelligence behind the words that speaks of an exceptionally thoughtful artist.
Oddly, singing didn't always come first. Piano lessons from the age of eight gave way to a passion for the violin and an interest in symphonic music with Gershwin's Rhapsody in Blue an early favourite. "I listened to a lot of recordings to see how different soloists handled the jazz breakdowns," Tines tells me. "There are certain chords and emotions that come out of gospel music—a sort of soulfulness or spirituality—and it was interesting to hear these things come up in another tradition and try to see the connections."
It was his grandfather—"a fairly charismatic man," Tines chuckles—who spotted the lad's vocal potential. "He would come home after a long day and sing: 'How are you?' One time I answered him back with [sings]: 'I am fine!,' and he said 'Woah! You have a voice there – you should see what you can do with it.'"
An interest in musicals saw young Tines star in his high school's Kiss Me Kate and then as the brutal Javert in Les Misérables. "I loved making music, and the fact that I could do it with my voice was very exciting. It seemed to be more direct than playing the violin. My interest was always in looking at the audience and seeing what people responded to. Singing gets rid of the barrier that comes with holding an instrument."
At Harvard, he studied music, which back then meant history, theory, and pedagogy, so Tines added sociology to his curriculum through an innate interest in how people create, propagate, and maintain cultural institutions. "I've always wanted to be true and honest, and it's more compelling when you convey something you actually have a connection to," he explains. "One has to get to know oneself more clearly, and in doing that you contextualize yourself within the world. Understanding yourself as a minority in the context of history, you see legacies of inequality and systems of oppression, and the idea of what it is to communicate something true and honest becomes clarified. It's inevitable that if you want to communicate a truth, and you've understood your own truth…, then you will need to speak up about things you see as unjust."
In John Adams's Girls of the Golden West (Fourth of July Speech)
Tines chooses his projects carefully: Aucoin's Crossing is an indictment of the horror of war; in Girls of the Golden West he delivered a musicalized version of Frederick Douglas's potent "What to the Slave Is the Fourth of July?" speech. Next year he tackles the title role in Henze's El Cimarrón (The Runaway Slave) in a new production to be staged at the Metropolitan Museum of Arts.
So, was there always a career path, or does he just feel lucky? "I don't think anyone is guaranteed a career, but an earnest and honest pursuit with intelligence has paid off," he maintains. "The way things have developed has been a complete honor and a blessing, to be able to make music with people who seem to be making things that have a weight and import in the world."
Director Peter Sellars, Tines happily acknowledges, has been central to that development and affirmed his faith in the idea of putting honesty first. [Sellars was Musical America's 2015 Artist of the Year.] He's also helped Tines understand the importance of being involved in new work. "When something is new and of quality, there's a certain immediacy and need for that piece of art," he explains. "There are a lot of older pieces that are really incredible, but they are not always being done for reasons that can be clearly articulated and connected to a necessity today."
This month, Tines appears again in Saariaho's opera Only the Sound Remains as part of Lincoln Center's White Light Festival. "I do love her writing," he enthuses. "Her way of setting text allows a certain space and clarity of delivery that is able to transport people to the actual meaning of that text. She has a very special way of atmospherically surrounding words that gets to the myriad implications of their meaning."
He also hopes to dig deeper. "I've grown up as a person, but also I'm more in tune with myself and my instrument, so I'm looking forward to exploring a broader palette of expression."
As for the art form, he's not worried about the future of opera. "As long as people are able to keep their minds open as to how it can evolve," he believes, "opera can expand to be a mouthpiece for new ways of engaging human stories or ideals."
And where others see little prospect for progress in the Trump era, he puts a refreshingly positive spin on matters. "In a way," he speculates, "the current climate can reveal a truth that will not only bring us to another level of explicitness about how we pursue the political process, but also a sharpening of the art we make in order to engage with where we are."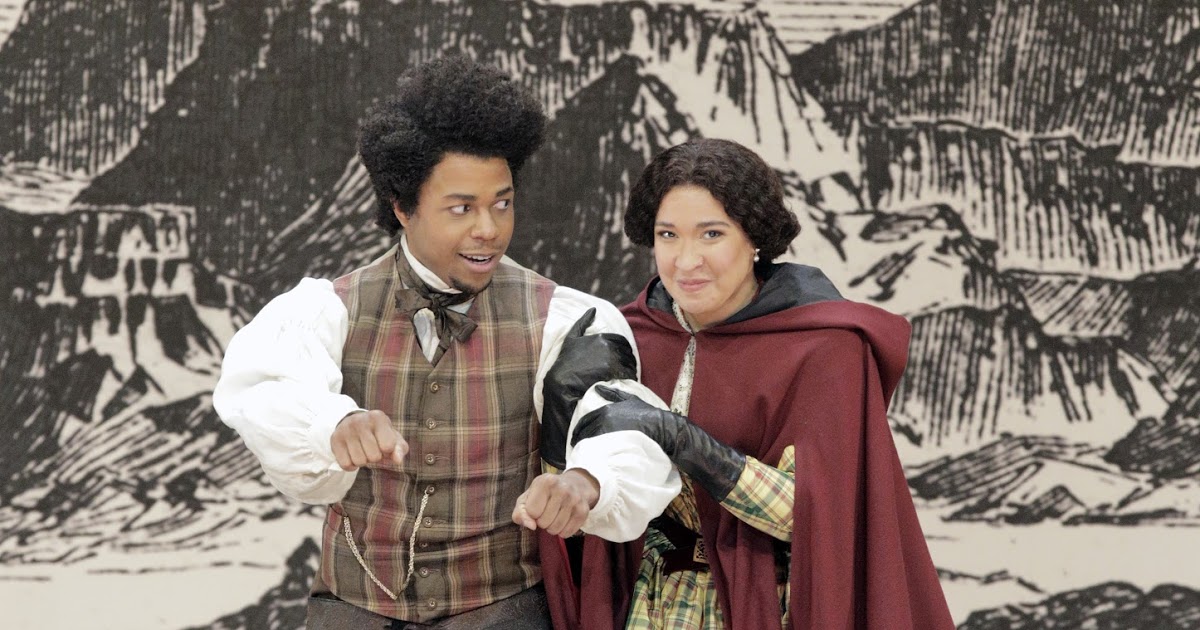 With Julia Bullock in Girls of the Golden West
Photos credits: top, Nikolai Schukoff; bottom, Cory Weaver

WHO'S BLOGGING


RENT A PHOTO
Search Musical America's archive of photos from 1900-1992.