---
New Artist of the Month: Composer Nilo Alcala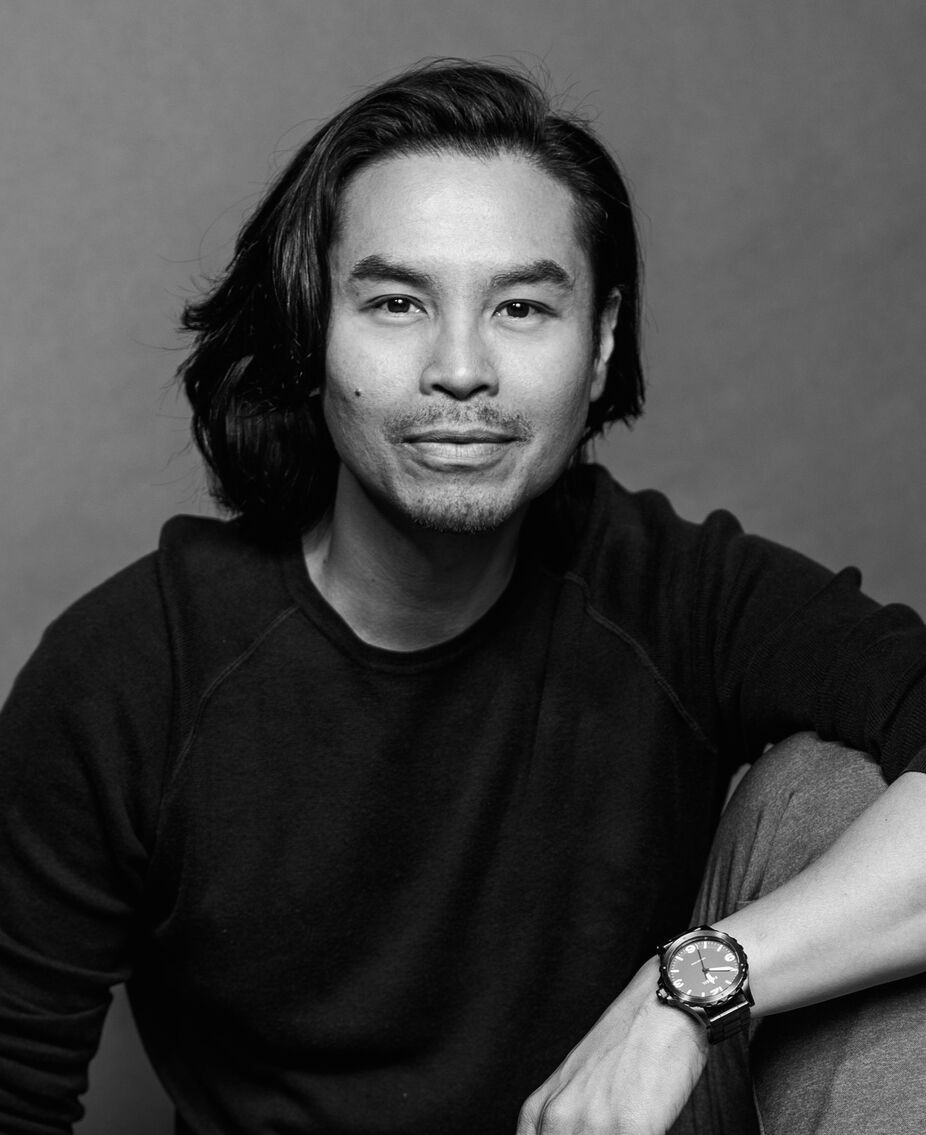 LOS ANGELES--When his Mangá Pakalagián ("Ceremonies") received its world premiere by the Los Angeles Master Chorale at Disney Hall in 2015, Nilo Alcala recalls being overwhelmed and humbled by the audience's enthusiastic reaction. I was part of that audience and well recall the marvelously ear-opening experience of the composer's lively blending of choral and instrumental strands. The commission to write this challenging score for mixed choir and kulintang (a percussion ensemble dominated by gongs that is used in traditional Filipino music)—along with its reception—stands for him as a special breakthrough moment of recognition in his adopted home city.
"If I ever get a tattoo, it would be the date of that premiere," remarks Alcala. "Having the underrepresented Philippine culture celebrated on a major world stage in the United States truly made that occasion remarkable."
Alcala will need to reserve other patches of skin to commemorate more recent triumphs. He is the first Philippine-born composer to receive the Copland House Residency Award (for the 2016-17 season)—Mangá Pakalagián was included in the portfolio he submitted—and he won second place (out of 220 entrants) in IGNITE, the commissioning competition held by New York's C4: The Choral Composer/Conductor Collective. As one of the three finalists chosen to write a piece for the competition's showcase concerts in New York last June, Alcala submitted a score he had composed at Copland House, his choral setting of Tennyson's Crossing the Bar.
In fact, it was a competition win that launched his career as a choral composer: The Philippine Madrigal Singers, important early champions, won the European Grand Prix for Choral Singing in 2007 in Arezzo, Italy, with his Kaisa-isa Niyan. That opened the door to commissions from other groups, and soon he found himself typecast as "a choral composer of virtuosic pieces. I'm not necessarily trying to break out of that typecasting, but I do take every chance I have to write for instruments," he says. He's currently working on a commission from the San Bernardino Symphony, to be premiered in December.
Born in 1978 in Manila and raised in the province of Quezon, Alcala grew up playing piano by ear; while studying communications at the University of the Philippines Los Baños, he joined a choral group and began dabbling in choral arranging. "Choir singing was my gateway to composition," he says. "I was self-taught and didn't have formal lessons when I started."
At age 23, Alcala, determined to go back to school to get a degree in composition, successfully auditioned for the University of the Philippines Diliman College of Music with an ambitious piece for double choir. Once enrolled, he became fascinated by indigenous Filipino music through courses in ethnomusicology and lessons from master musicians on authentic Filipino instruments. "I was used to hearing Western choral music," he says, "and now I was being exposed to Filipino composers who would imitate indigenous music, which uses many layers of highly rhythmic playing and non-Western harmonies." It was a revelation.
Graduate studies in composition at Syracuse College of Visual and Performing Arts — which a Billy Joel Fellowship Award enabled him to attend — brought Alcala "from the tropical Philippines to snowy Upstate New York." At Syracuse he found mentors in Gregory Mertl (a student of Henri Dutilleux) and Daniel Godfrey, who helped open up his musical language. A circle of friends then encouraged Alcala to move to Los Angeles in 2009, where he has been making ends meet through commissions to compose and arrange—mostly for choirs in Singapore, Indonesia, and the Philippines—as well as choir conducting, vocal coaching, and teaching gifted high school composers through the Pasadena Master Chorale's annual Listening to the Future program.
When describing his compositional aesthetic, Alcala frequently resorts to imagery suggesting intricate textures and layers. He attributes this to the influences of the indigenous Filipino music he has studied.
"I liken my works to the intricately designed and meticulously woven tapestries and textiles of the Southern Philippines. Most of my works, especially those based on and inspired by indigenous music, have layers of organic rhythmic motifs that are interwoven in various sonic atmospheres." He adds that even his choral settings of Western poetry, such as the a cappella Crossing the Bar, "have delicate yet intricate layers that form a gentle veil-like soundscape."
Commissions to arrange other pieces figure regularly in his work. "I'd like to think that I have blurred the delineation between 'arrangement' and 'composition,' especially when I write music based on a traditional chant or song," he says.
While arranging usually only involves "harmonization or re-harmonization, or sometimes revising the rhythm and meter of an existing melody," Alcala explains that he approaches pre-existing music as raw material, using his own language to create a new work, while respecting the source. "I do not espouse mere appropriation just for the sake of integrating Eastern and Western aesthetics."
A collection representing 10 years' worth of his music can be found on the album ONOMATOPOEIA: The Choral Works of Nilo Alcala, which features the Philippine Madrigal Singers and qualified for the first round of nominations in several categories of this year's Grammy Awards. In addition to the San Bernardino Symphony commission, Alcala is working with C3LA (Composer Conductor Collective of Los Angeles) on a collaborative film score for the 1928 silent film The Fall of the House of Usher. Exploring advanced technique in vocal writing, the result will be played live to a screening of the film on October 19 at Los Angeles Contemporary Exhibitions (LACE) and October 26 at the Downtown Independent (also in Los Angeles).
Demand for his work from around the world continues, with some 80 percent of his commissions coming from Asia. Alcala — who became a U.S. citizen this year — says that Los Angeles feels like home for now, but sees himself as "a musical nomad. I go wherever the music takes me."
PHOTO: Jei Romanes of HyperLoveArt
Nilo Alcala's "Sagayan" (from Manga Pakalagian), Philippine Madrigal Singers
---

WHO'S BLOGGING

Interviews with musicians who have successfully created their own opportunities.
PROFESSIONAL
GROWTH
FIND:
»MORE

NETWORK
FIND:
Updates to artist manager rosters
»MORE
RENT A PHOTO
Search Musical America's archive of photos from 1900-1992.