---
Where Are They Now?

Composer Rene Orth

New Artist of the Month: November 2015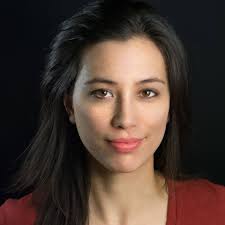 In May, Rene Orth, now in her second year as composer-in-residence at Opera Philadelphia, was deep in rehearsals for a scene from 10 Days in a Madhouse. Based on Nellie Bly's 19th-century New York World newspaper accounts as an undercover patient in an insane asylum, Orth and librettist Hannah Moscovitch created the scene as part of Opera Philadelphia's biennial Double Exposure program.
The project calls for the composer-in-residence to write a 20-minute scene. "Then the same 20-minute scene is staged back-to-back by two different directors," explains Orth in a recent email. "It allows a unique opportunity in development to see what direction a piece might go." The two directors are Alison Moritz and Mary Birnbaum ("Girl power, wooo!," quips Orth).
The 33-year-old Curtis grad is also busy expanding the orchestration and rewriting parts for her opera Empty the House, a collaboration with librettist Mark Campbell, which had its world premiere to sold-out audiences at Curtis Opera Theater in January 2016. The revised piece is scheduled for a new co-production by Opera Philadelphia and Curtis in May of 2019 at the Kimmel Center's Perelman Theater. The opera is described by its producers as the story of "a mother whose grown daughter returns to help her move out of the family home, which is filled with painful memories that nearly overwhelm them both."
Other projects include a violin concerto and a chamber piece for Philadelphia's Network for New Music.
"Last year was filled with more personal 'adult' things," writes Orth. "I got married to a wonderful man and we bought a house in Philly." Asked if she was still playing basketball (one of her passions) and fixing cell phones for extra cash, she reported, "now that winter is finally over, I can go and shoot some hoops in the afternoon," at a park near her new home. "The last cell phone I repaired was my own.... Haven't really had a chance to do anyone else's."
Too busy pursuing her muse, just as she should be.

WHO'S BLOGGING


RENT A PHOTO
Search Musical America's archive of photos from 1900-1992.