---
Where Are They Now?

Dancer Robert Fairchild

New Artist of the Month: January 2011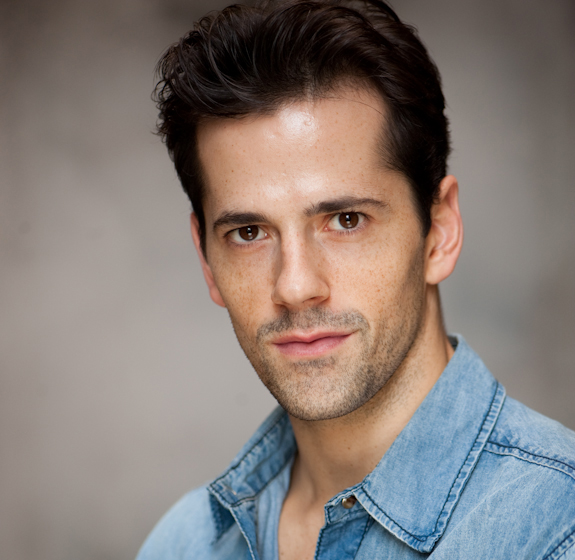 When profiled as a New Artist, Robert ("Robbie") Fairchild was in his first season as a principal dancer with the New York City Ballet. But long before he had begun his speedy ascent, a mere four years earlier, from apprentice to corps member to soloist to principal, his sister Meagan Fairchild, also a principal with the company, predicted he would someday land on Broadway.
She was so right.
Last fall, much to the heartbreak of his devoted fans, not to mention groupies, Robbie, now 30, decided to "retire" from City Ballet. Bitten by the Broadway bug after starring in the Gershwin musical An American in Paris (and winning the 2015 Drama Desk and Outer Critics Circle Awards for Outstanding Actor in a Musical, not to mention a Tony nomination), Fairchild is today a bonafide song-and-dance man. It makes perfect sense that his idol as a child, he confessed in a recent interview with Dance magazine, was Gene Kelley.
In a fourth-grade assignment apparently to name a "special place," he wrote, "'My special place is on Broadway because there's this guy named Gene Kelly and he's a dancer just like me. And I want to be just like him someday, and I also want to be in a movie.'"
On both counts, he is. Last year's nine-month West End run of An American in Paris, with Fairchild reprising the role of former GI Jerry Mulligan, has just been released as a feature film in London, and surely will soon make its way Stateside. It's not to be confused with the 1951 film, which, no small coincidence, stars Gene Kelly as Mulligan.
Since leaving the Broadway run of …Paris in 2016, Fairchild has performed at the Hollywood Bowl in A Chorus Line, Royal Albert Hall in Oklahoma!, and Kiss Me, Kate for New York's Roundabout Theater Company. Late last fall, Fairchild was the dancer/choreographer for Mary Shelley's Frankenstein off-Broadway and starred in the NY City Center Encores! production of Brigadoon. A film adaptation of The Chaperone by Downton Abbey creator Julian Fellowes is also in the works, with Fairchild in the role of Ted Shawn, founding artistic director of Jacob's Pillow and the man largely responsible for recruiting men to the artform in the U.S.
Just 30, Robert Fairchild has already accomplished his childhood dream; there's no telling what's next.

WHO'S BLOGGING


RENT A PHOTO
Search Musical America's archive of photos from 1900-1992.