---
Where Are They Now?

Pianist Tamara Stefanovich

New Artist of the Month: March 2010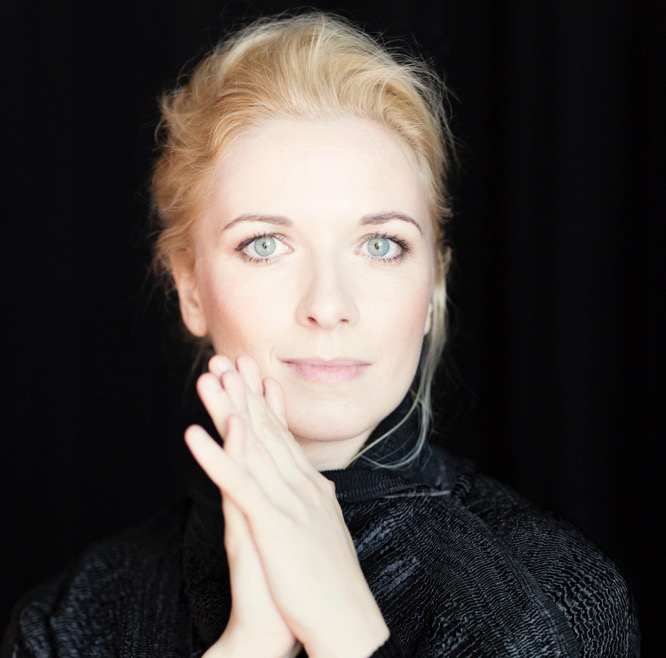 Tamara Stefanovich posted a photo of Stockhausen's complex score of Klavierstück X on Twitter, commenting, "I strongly believe we are the only couple practicing #stockhausen#klavierstück x at the same time at home. If there is any other out there, let's meet and start a group."
It's doubtful that many others could tackle the complexities of the avant-garde Stockhausen with the fearless verve and wit of this Belgrade-born pianist. Her duo-piano partner—and her partner off the stage, as well—is French pianist Pierre-Laurent Aimard. Their discography includes the Grammy-nominated recording of Bartók's Concerto for Two Pianos, Percussion and Orchestra with Pierre Boulez and the London Symphony Orchestra for Deutsche Grammophon.
Her MA profile described her New York recital debut in 2010 as a dazzling survey of Bartók, Carter, Ligeti, and Rachmaninoff. Her solo repertoire continues to be a tantalizing mix, ranging from Brahms's Piano Concerto No. 1 and Gershwin's Piano Concerto in F this season, to Hans Abrahamsen's Concerto for Left Hand for the London Sinfonietta's 50th birthday.
Stefanovich, who has worked closely with a number of living composers, marked Boulez's 90th birthday in 2015 with an extensive American recital tour. In her all-Boulez joint recital with Aimard in Zankel Hall, she performed the French composer/conductor's treacherously difficult Sonata No. 2. Writing in the New York Times, Anthony Tommasini described her performance of the final fast movement as "a staggeringly brilliant, especially the frenzied, explosive climax."
As her discography continues to grow, she's also expanding the catalog of new music for piano. It's being noticed. Her recording of György Kurtág's "Complete Works for Ensemble and Choir"—a definitive survey that includes his mini piano concerto, ...quasi una fantasia, as well as his Double Concerto—received a 2018 Grammy nomination for Best Classical Compendium. And recently, her live recording of Salvatore Sciarrino's Un'immagine di arpocrate for piano and orchestra with choir won a German Record Critics Award. (Photo: Marco Borggreve)

WHO'S BLOGGING


RENT A PHOTO
Search Musical America's archive of photos from 1900-1992.