---
Where Are They Now?

Violinist Caroline Goulding

New Artist of the Month: December 2009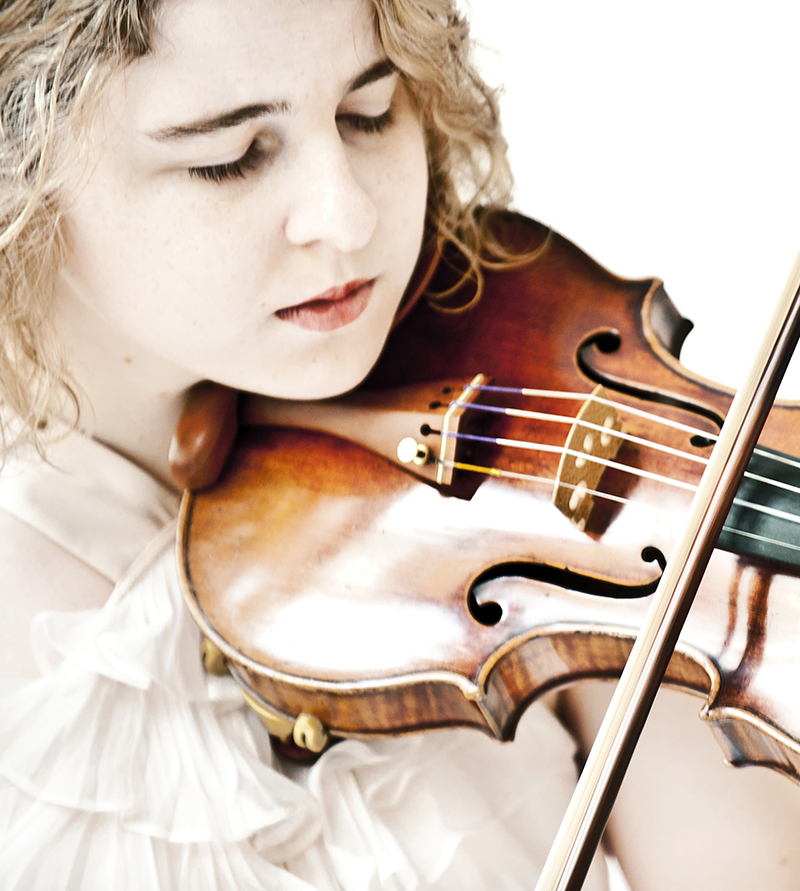 Caroline Goulding started young: She took up the violin at three-and-a-half, made her debut with the Cleveland Orchestra at 13 (playing the first movement of Lalo's Symphonie Espagnole), and was all of 17 when her solo CD was nominated for a Grammy and she was named an MA New Artist of the Month.
Since then, the violinist, who turns 26 in August, has continued to have a high-profile career, performing extensively as a soloist with orchestras in North America, Europe, and Asia. She's been a media darling, with appearances on NBC's Today, NPR's From the Top: Live From Carnegie Hall, and The Martha Stewart Show. Her third album, of the Korngold Violin Concerto and Mozart's A-Major Concerto, with the Bern Symphony Orchestra under Kevin John Edusei, was released this year by Claves Records.
The violinist recently took a sabbatical from concertizing to focus on meditative practices and the merging of meditation and music. In one of her first return concerts, in March, she was the soloist in Bruch's Scottish Fantasy with the Long Beach Symphony, Eackert Preu conducting. In an onstage interview described in an LA Opus review by David Brown, Goulding told Preu that "she had been at the point in her career where she felt the need to withdraw for several months of meditation and self-discovery at a retreat in rural Montana…. If this performance was any indication," continued Brown, "the timeout paid off big-time. Her playing was simply spellbinding."
Goulding's 2018 calendar has included plenty of standard repertoire, but there are also engagements that reflect her spiritual journey, such as a performance at the Festival of Faiths in Louisville in April. Last summer, she curated a program called "Universe as Poet: Transfiguration through Cycles, Sages, and the Collective Unconscious" at the Tippet Rise Art Center in Fishtail, MT. In performances with cellist Joshua Roman and pianist David Fung, she played pieces by Schoenberg, Enescu, Ravel, Bartók, Janácek, and Schumann. She returns to Tippet Rise for two concerts in July.

WHO'S BLOGGING


RENT A PHOTO
Search Musical America's archive of photos from 1900-1992.