---
MA 30 Movers & Shapers: Nancy Umanoff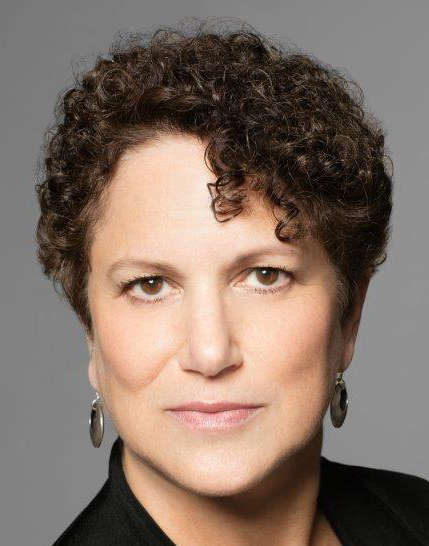 Executive Director
Mark Morris Dance Group
Behind every thriving arts organization is a dynamic administrator, and Nancy Umanoff has been a driving force behind the success of the Mark Morris Dance Group (MMDG) for more than 30 years. Umanoff, a trusted collaborator of Morris and a woman described by The Nation as "intimidatingly efficient and down-to-earth," was appointed managing director in 1986 and executive director in 2000. Her many achievements include spearheading the acquisition of a permanent home for the company in Brooklyn, the Mark Morris Dance Center, which celebrated its ten-year anniversary in 2012.
Umanoff is also helping nourish the next generation of arts managers: MMDG is participating in the Downtown Brooklyn Arts Management Fellowship, an initiative that launched in September 2017 to train a diverse group of young professionals.
Umanoff, a Brooklyn native with a BA in Dance from the State University of New York at Brockport and an MFA in Performing Arts Administration from Brooklyn College, has said that being a good neighbor is important for the company. The Center has become a vital part of the local community, offering a wide range of activities including ballet, modern dance, hip-hop, and salsa classes to students of various ages and abilities, affordable rehearsal space, as well as teacher training and movement classes for people with Parkinson's Disease. Umanoff's other affiliations include the Downtown Brooklyn Arts Alliance and the Downtown Brooklyn Partnership.
In an interview with the Brooklyn Eagle Umanoff described the "tremendous amount of trust" between her and Morris. "There are times when I know there is something that Mark may not be fully comfortable with or want to do, but he knows that if I ask, there's a reason…..Mark makes up dances and I create an environment in which he can do that. Mark doesn't try to do my job; I don't try to do his. I'm not sure I could work for anyone else."

WHO'S BLOGGING


RENT A PHOTO
Search Musical America's archive of photos from 1900-1992.