---
MA 30 Movers & Shapers: Quinton Morris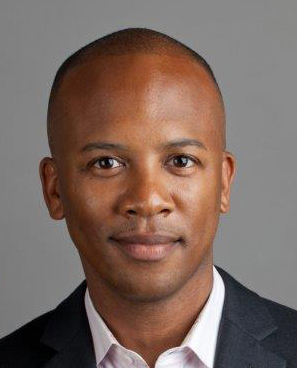 Associate Professor of Violin, Director of Chamber and Instrumental Music, Seattle University
Director, Key to Change Studio
Quinton Morris is quite the Renaissance man in his native city of Seattle. A graduate of the North Carolina School for the Arts and the Boston Conservatory, Morris is associate professor of violin and director of chamber and instrumental music at Seattle University, as well as an associate in the Global African Studies program. He designed the Bachelor of Music program after he arrived at SU in 2007, recruiting faculty and determining the curriculum.
A noted lecturer in arts entrepreneuship, both at APAP conferences in New York and TED Talks in Seattle, Morris is the founding director of the Young Eight String Octet, which performed for 11 years in urban centers and conservatories in New York, Chicago, Philadelphia, Austin, and other cities until it disbanded in 2012.
More recently, Morris launched Key to Change Studio, a nonprofit organization dedicated to teaching middle- and high-school violin students in Seattle's South King County. Key to Change offers individual and group violin lessons, master classes, and a yearly workshop on preparing for college auditions. "A lot of people of color and people of low-income backgrounds are being pushed south of Seattle," Morris told Seattle Weekly last year. "And unfortunately, there are not very many resources there that are arts-related. I have the opportunity now—I have been very blessed—to give something back."
As if all of this activity wasn't enough to keep him busy, Morris is the director/producer of Breakthrough, a film about Chevalier de Saint-Georges, the 18th-century violinist and first-known classical composer of African ancestry. Morris plays Saint-Georges in the film, which serves as the core of a larger program with which he toured five continents and 22 cities in 2015-16, playing some of Saint-Georges's compositions and talking about the man. He uses Breakthrough and Saint-Georges to show students that black artists and musicians have been part of the classical tradition throughout history, and to encourage them to pursue that tradition themselves, all the while developing a sense of self-discipline and, perhaps above all, accomplishment.

WHO'S BLOGGING


RENT A PHOTO
Search Musical America's archive of photos from 1900-1992.