---
MA 30 Movers & Shapers: Tania León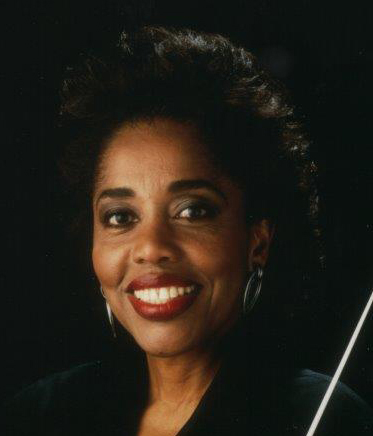 Composer, Conductor
Founding Artistic Director, Composers Now
In a recent NBC News interview, Cuban-born composer and conductor Tania León discussed her approach to writing her latest opera, The Little Rock Nine. Commissioned by the University of Central Arkansas, the opera is based on the true story of nine African-American students who, in 1957, under federal troop escort, entered all-white Central High School to obtain an equal education.
"I come from a cradle where we were all united by poverty," León told NBC. "We were multi-racial, multi-everything but what we had in common is that we were poor. So that kind of diversity is how I see the world and without diversity, there is no progress." When asked about her antidote for dealing with racism, she responded: "I deal with it through my art and I talk directly to the public. When it comes time to talk about the person that has a heart and the person that has no heart, I choose to talk about the fact that both people have a mother." The opera features a libretto by Thulani Davis and is scheduled to be completed in 2018.
In addition to her own large catalog of chamber, orchestral, vocal, and solo piano works, and her opera, Scourge of Hyacinths (1994), León champions the work of other living composers through Composers Now, an organization she launched in 2010. Its purpose is to help nurture and expose new work by organizing concerts in an eclectic range of venues. Earlier this year, the NYC Department of Cultural Affairs proclaimed February 1 as Composers Now Festival Day, crediting the organization as "an important ally" in the city's efforts to empower artists in its diverse cultural landscape.
Léon is a founding member of the Dance Theater of Harlem and an award-winning teacher. She holds honorary doctorate degrees from Colgate University, Oberlin, and SUNY Purchase College, and has served as U.S. Artistic Ambassador of American Culture in Madrid, Spain. A professor at Brooklyn College since 1985 and at the Graduate Center of CUNY, she was named Distinguished Professor of the City University of New York in 2006. In 2010 she was inducted into the American Academy of Arts and Letters.


WHO'S BLOGGING


RENT A PHOTO
Search Musical America's archive of photos from 1900-1992.