---
MA 30 Movers & Shapers: Peter Jarvis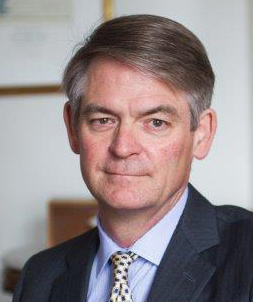 Salesman, Reuning & Son Violins
Faculty member, New England Conservatory Prep
Peter Jarvis first joined Reuning & Son Violins in 1990 to pursue his interest in violin restoration as a hobby. After spending some years at the workbench, he began to apply his skills to customer assistance and instrument presentation. Bringing professional musicianship to what is now fulltime sales, he has been cited by Art Times Journal as being the "indispensable 'ear' for Reuning...,fluent in the specific vocabulary used to describe the characteristics of a violin, its color and the power of the sound, and the way it responds to fingers."
A native of Canada, Jarvis has a BM degree from the University of Ottawa and a Master's in Violin Performance from Carnegie Mellon University in Pittsburgh. He began his career as a member of Museaus, one of Canada's premier touring string quartets and served as principal second violin of the Lethbridge Symphony Orchestra and the Southern Alberta Chamber Orchestra. While living in Ithaca, New York, he was concertmaster of the Rochester Bach Festival Orchestra and assistant concertmaster of the Cayuga Chamber Orchestra.
He now balances his career as a salesman with teaching at the New England Conservatory Preparatory School, where he is the director and conductor of the String Training Orchestras and String Chamber Orchestra and coaches chamber ensembles. He is known for his enthusiasm, dedication, and patience in working with children, and in 2011 he was awarded the school's Jean Stackhouse Award for Excellence in Teaching.


WHO'S BLOGGING


RENT A PHOTO
Search Musical America's archive of photos from 1900-1992.