---
MA 30 Movers & Shapers: Cori Ellison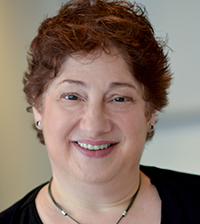 Opera Dramaturg, Teacher
Cori Ellison fell hard for opera at the age of seven, stumbling upon a couple of Mario Lanza singles that had belonged to her late grandfather. Literally ever since, she has devoted herself to the art form, first as a theater student and then as an aspiring young singer, all the while gathering the other skill sets—research, translating, curating, writing, teaching—that would eventually converge in a pioneering career in opera dramaturgy. The homepage of her website quotes Nicholas John, English National Opera's late dramaturg and an early role model, who defined his role as "the conscience of an opera house." In 14 years as staff dramaturg at the original New York City Opera, followed by five years in the same capacity at the Glyndebourne Festival, Ellison has strived to be just that. In the process, she has contributed powerfully to establishing the role of the dramaturg in American opera circles.
These days, the lion's share of Ellison's dramaturgy work is as a freelance "opera whisperer," a creative partner to composers, librettists, and commissioners in the lengthy, painstaking process of conceiving, constructing, and realizing new operas. Some of her most notable achievements include Glyndebourne's Hamlet by Brett Dean and Matthew Jocelyn, Opera Philadelphia's Breaking the Waves by Missy Mazzoli and Royce Vavrek, and Opera Saratoga's The Long Walk by Jeremy Howard Beck and Stephanie Fleischmann. Ellison taught and mentored the latter three artists in the Composer Librettist Development Program at American Lyric Theater, where she is a founding faculty member. She is currently serving as dramaturg for Canadian Opera's Hadrian by Rufus Wainwright, as well as on other commissions at organizations including Pittsburgh Opera, Arizona Opera, Beth Morrison Projects, White Snake Projects, Indiana University, and Crane School of Music.
Ellison continues to work as a production dramaturg as well, on ventures including Orphic Moments and Aci, Galatea e Polifemo at National Sawdust, and Cincinnati Opera's upcoming production of L'incoronazione di Poppea. In a full-circle gesture, she also honors her early inspiration and professional roots by serving on
the Vocal Arts faculty at Juilliard and coaching emerging singers at the Ravinia Steans Music Institute and the Crested Butte Opera Studio.

WHO'S BLOGGING


RENT A PHOTO
Search Musical America's archive of photos from 1900-1992.