---
MA 30 Movers & Shapers: Will Crutchfield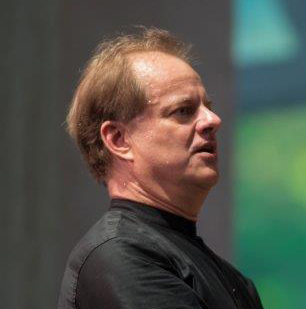 General and Artistic Director
Teatro Nuovo
The closing of the 20-year old Bel Canto at Caramoor program in 2017 heralded the end of an era at the genteel country estate. Fortunately, Will Crutchfield, its director and conductor, will continue to champion the bel canto repertory with a new endeavor called Teatro Nuovo. The first performances are scheduled for July 28 to August 5 at SUNY Purchase with a lineup that features Rossini's Tancredi and, true to form, a real rarity: Simon Mayr's
Medea in Corinto.
Teatro Nuovo goes "far beyond" the original Bel Canto series. "Through a major expansion of the training program, the collaboration with SUNY Purchase, and the move to our own dedicated festival, we are now poised to offer much more both to the opera-going public and to the young musicians who come to us in the summer," said Crutchfield in announcing the program.
The Caramoor Bel Canto series was launched at a time when some naysayers dismissed the genre as merely a lightweight, formulaic vehicle for empty virtuosity. Crutchfield's performances over the years helped to change that perception, revealing new insights into well-known works and bringing rarities like Bellini's Il Pirata and Donizetti's Maria di Rohan to light.
Crutchfield began his career as the youngest-ever classical music critic of the New York Times (to which he contributed from 1983 to 1989), before switching career tracks to conducting, teaching, and musicology. In addition to presenting scholarly editions of both popular and little-known repertory, Crutchfield has worked extensively with young artists to develop the fundamentals of a solid bel canto technique. Some of the singers
he has mentored enjoyed significant career breakthroughs at Caramoor, such as soprano Angela Meade with Rossini's Semiramide. He'll continue working with rising stars at Teatro Nuovo, whose summer performances will be preceded by a fiveweek program for both singers and instrumentalists, ensuring a healthy future for the artform.

WHO'S BLOGGING


RENT A PHOTO
Search Musical America's archive of photos from 1900-1992.