---
MA 30 Movers & Shapers: Paul Crewes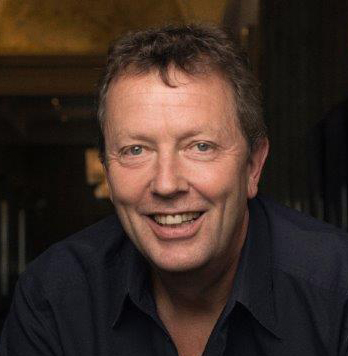 Artistic Director
Wallis Annenberg Center for the Performing Arts
Nestled behind the facade of Beverly Hills's 1933 art-deco-style former post office, the Wallis Annenberg Center for the Performing Arts is the city's main arts complex. Two years after its October 2013 opening, the Wallis hired its first artistic director, British theater producer Paul Crewes.
Since the beginning of his first full season (2016-17), Crewes has overseen the expansion of the Wallis agenda on two stages: the 500-seat Bram Goldsmith Theater and the 150-seat Lovelace Studio Theater, the latter of which is convertible into a nightclub, The Sorting Room.
Currently, all of the music and dance events are imported; theater is balanced between three or four in-house productions and six or seven offerings from outside presenters. Crewes is dipping a cautious toe into contemporary music this season by presenting Chris Rountree and his new music band wild Up; also scheduled is violinist Daniel Hope playing Max Richter's re-composition of Vivaldi's The Four Seasons, along with the original.
"One of the things I was keen to do was establish that we were programming theater, dance, and music and that [audiences] were getting equal balance," Crewes says. "This season, we've managed to get that right." Crewes also aims "to animate the space and the building so that it really feels alive. We've encouraged people to come early and stay afterwards. We've opened a bar two hours prior to the shows and one hour afterwards."
Crews's efforts are making a difference: Compared to the previous season, 2016-17 saw the number of performances expand from 200 to about 330 and audiences increase by nearly 25 percent.
Prior to the Wallis, Crewes was CEO and executive producer of Great Britain's Kneehigh Theater. He established collaborations with the National Theater, the Royal Shakespeare Company, and Berkeley Rep, overseeing several touring productions including Noel Coward's Brief Encounter, which came to the Wallis in 2014. Also while at Kneehigh, Crewes raised sufficient funds to build a 750-seat geometric mobile venue, The Asylum Tent, which can be packed up and transported to serve many communities around Kneehigh's Cornwall base.

WHO'S BLOGGING


RENT A PHOTO
Search Musical America's archive of photos from 1900-1992.