---
MA 30 Movers & Shapers: Carla Dirlikov Canales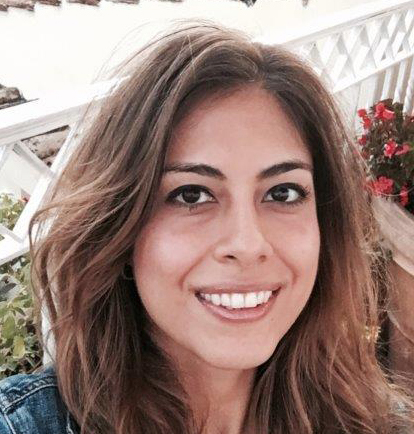 Founder, CEO, & Artistic Director
The Canales Project
Carla Dirlikov Canales is an opera singer turned diversity advocate. The mission of her Canales Project is "to give voice to issues of identity and culture through music and conversation." With an eclectic roster of more than 25 artists, the project presents programs such as "Finding Your Voice," a partnership with the Boys and Girls Clubs of Tucson, Arizona, that encourages children to use music and storytelling to address personal challenges; and "Hear Her Song," which celebrates women changing the world.
The Michigan-born Canales, a mezzo-soprano of Bulgarian and Mexican descent, tells her own story to explain the project's origins. "I spent most of my childhood traveling back and forth between the U.S. and Mexico, and as an adult, traveling all over singing opera. So when it came to defining my identity, I checked the 'other' box. Well, that made me feel that I didn't belong in any box, and that was not a good feeling, because it's human nature to want to belong. I soon realized there is a box where I belong: the 'all' box."
She cites a U.S. Census Bureau projection that, by 2044, more than half of the nation's population will be part of a minority race or ethnic group. "Then everyone will belong to the 'all' box. This is why I decided to use my voice to try to help others on their journey from the 'other' to the 'all.'"
As an opera singer, Canales is known for the title role of Bizet's Carmen with companies around the world. In 2014, she was the first singer to win the Sphinx Medal of Excellence, awarded to emerging young black and Hispanic classical musicians. Apart from the Canales Project and a number of TED Talks, her 2018 calendar includes singing in a Leonard Bernstein centenary program at the Kennedy Center and two Mahler programs in China next spring: The Second Symphony with Shenzhen Symphony Orchestra in Shenzhen, in April, and Des Knaben Wunderhorn with the China National Symphony Orchestra
in Beijing, in June.

WHO'S BLOGGING


RENT A PHOTO
Search Musical America's archive of photos from 1900-1992.