---
MA 30 Movers & Shapers: Bob Becker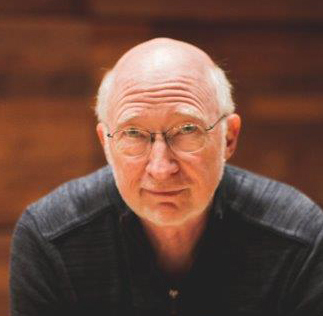 Founding Member, Nexus
Composer/Arranger
As a composer, arranger, and founding member of the Nexus percussion ensemble, Bob Becker has influenced virtually every aspect of percussion performance and repertoire in the profession. And, he is renowned as a virtuoso xylophone soloist.
Becker's milestones range from being featured on marimba and xylophone with Steve Reich and Musicians in classics like Music for 18 Musicians, to his exquisite performance on steel drums with Nexus on Toru Takemitsu's From me flows what you call Time for symphony orchestra and percussion, to his infectious arrangements of ragtime music for xylophone. He was timpanist of the Marlboro Festival Orchestra under Pablo Casals, he toured as drummer and percussionist with the Paul Winter Consort, and he has been a soloist with the New York Philharmonic and the London Symphony Orchestra. He is also a designer of instruments and has his own line of xylophone mallets with Malletech and cymbals (Bob Becker Bow Cymbal) with Sabian.
Nexus was founded in 1971 at the Eastman School of Music, and the group, long based in Toronto, is still going strong, with a new CD, Home, that includes works for percussion by Michael Burritt, Bill Cahn, and Libby Larsen.
Becker, whose first instrument was a marimba as a seven-year-old growing up in Allentown, Pennsylvania, is also a master of world music. Known for his expertise on tabla drums, he teaches workshops on North Indian as well as West African drumming styles. His prowess also extends to the snare drum, including his 2012 book Rudimental Arithmetic. Becker, along with the other members of Nexus, was inducted into the Percussive Arts Society Hall of Fame in 1999. They continue to perform and record, releasing their newest CD Home in 2017, featuring music of Michael Burritt, Bill Cahn, and Libby Larsen.
In recent years, Becker can be found playing in a marimba duo with Yurika Kimura. They specialize in American music from the early 20th century, playing custom arrangements of popular songs as well as his trademark ragtime. "This music is really fun!" he told PAS' Rhythm! Scene. "It's a real workout to learn this technique… both a physical and mental challenge."

WHO'S BLOGGING


RENT A PHOTO
Search Musical America's archive of photos from 1900-1992.