---
MA 30 The Innovators: Paul Schwendener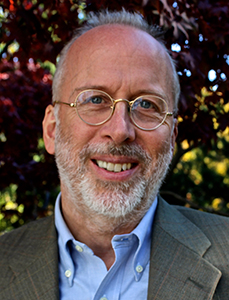 Executive Director, All-Star Orchestra
"Jerry and I have been inseparable," says Paul Schwendener, referring to Gerard Schwarz, music director and conductor of the All-Star Orchestra, the acclaimed ensemble of 95 of the top musicians from major orchestras around the United States. Since 2011, Schwendener has served as the group's executive director, raising the funds and overseeing the requisite steps to fulfill Schwarz's vision of a top quality, all-encompassing, accessible music education program.
Two seasons of All-Star shows have been broadcast on PBS so far, starting in 2013 with eight segments and continuing through 2015 with four. The next group will launch in fall 2017. Featured alongside Beethoven, Brahms, and Stravinsky is repertoire from Philip Glass, Augusta Read Thomas, Ellen Taaffe Zwilich, and other living masters. The programs also offer interviews with the players, and commentary and analysis by Schwarz. So far they have won four Emmy Awards and the ASCAP Foundation Deems Taylor Television Broadcast Award. The shows have been broadcast hundreds of times, both in major markets (New York, Philadelphia, Boston, etc.) and dozens of smaller ones, many without access to a professional orchestra. All shows are available on DVD and Instant Video.
It is Schwendener who has overseen this vast array of distribution channels. Most recently, he finessed the All-Stars' partnership with the Khan Academy, the world's leading free education website, exposing some four million students to serious orchestral music.
Schwendener's passion for classical music began decades ago. In the late 1980s, he supervised Philips Classics' popular Complete Mozart Edition, a 1991 Gramophone award winner. He has also served as a consultant to the Seattle Symphony for concerts and recording projects (2008-13), and is currently a consultant to the Milken Archive of Jewish Music, involved in producing concerts, recordings, and a radio series with the late Leonard Nimoy.
Over the years, Schwendener has been instrumental in amplifying classical music's reach—sharing its spirit and the joy of learning about it to millions. He is grateful, he says, "to help bring classical music to people who wouldn't have it otherwise."

WHO'S BLOGGING


RENT A PHOTO
Search Musical America's archive of photos from 1900-1992.