---
Redesigning with Mobile in Mind

With an eye on mobile viewership, four prominent performing arts organizations redesigned their digital presence this past year and are now opening new channels for marketing, sales, fund-raising, and all points between. We asked each of them to describe priorities and a few new features.
Lyric Opera of Chicago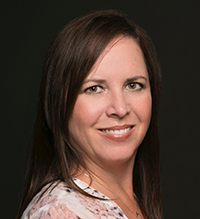 Upgrade considerations: Lyric Opera relaunched its web site last fall. In addition to making sure it was responsive and adapted to any screen, says Director of Marketing Lisa Middleton, the company focused on making its content more "engagement-based" as opposed to purely transactional. It now includes hotel recommendations, performance running times, and other information surrounding the event. Program notes are available in advance through flip-book technology that patrons can open on any device.
"There's a clear desire in our audience to learn more," says Middleton, "so we wanted to make it easy for people to do that, whether they're new to opera or a die-hard opera lover from out of town." (PHOTO: Lyric Opera of Chicago Director of Marketing Lisa Middleton.)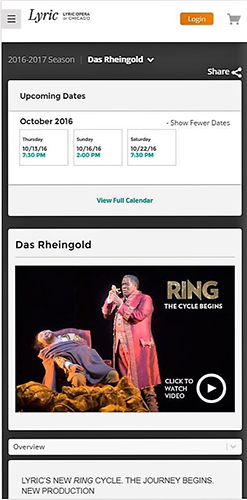 Mobile: Once a patron's ticket has been scanned (33 percent of Lyric's audience uses mobile ticketing), he receives a special "thank you" on his screen; what with all of his information now safely in the company's network—including name, seat number, repertoire preferences, etc.—he may even receive a visit from a member of the development team once he's in his seat.
The app: Apps offer an opportunity to strengthen an organization's brand and enhance the mobile experience, but, as Middleton explains, they must address a specific problem: "You don't want to create one for the sake of saying you have one. I use my airline apps because they give me mobile boarding passes and tell me if the gates change. The Uber app is for a convenient car pick-up. So we have to think about what is missing in the arts consumer's experience."
Lyric Opera currently runs an app offering subtitles in real time to accompany radio broadcasts or streams. The company is in talks with vendors to produce one that would allow patrons to pre-order their drinks at a certain bar within the house rather than wait in line. Middleton also mentioned a potential app for pre-reserving a parking spot at a garage around the corner. (PHOTO: Screen shot from Lyric Opera's mobile web site.)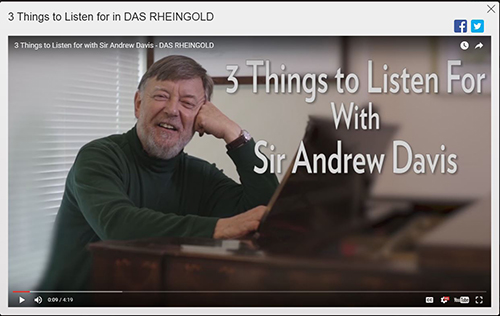 Social media: Middleton says that Lyric Opera had heard a "loud and clear" interest, especially from its social media community, in finding out "how the magic of the art comes together onstage." The company took advantage of the summer months to record interviews with artists, directors, and designers. Also very popular is a new video series in which Music Director Sir Andrew Davis explains works from the piano. (PHOTO: Lyric Opera offers a video series on Facebook featuring commentary from Music Director Andrew Davis.)
In addition to Facebook and Twitter, the photo-sharing site Instagram (whose under-30 users are responsible for over half the site's activity, according to a study by the Pew Foundation) is exploding. The average Instagram user spends 21 minutes daily on his or her app, reports econsultancy.
Lyric Opera has seen fast growth since joining last year, with over 15,000 followers (close to half its followers on Twitter). Middleton says that while Facebook falls right into their target market of highly educated females of 50 or above, the young audience on Instagram allows for a different approach to content.
Facebook ads allow Lyric Opera to target individuals by both basic demographics (age, location, gender) and their interests; not just opera and classical music lovers but those who enjoy "grand theatrical spectacle" are potential customers. In contrast to Twitter, she emphasizes that an organization can capitalize on fewer posts "because Facebook's algorithm sees that the post is popular with our audience and releases Lyric Opera offers a video series on Facebook featuring commentary from it more widely."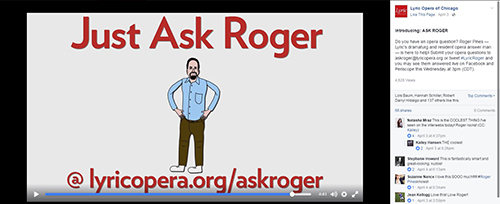 Streaming: Lyric Opera chooses not to stream entire performances but rather interviews, set tours, and snippets of rehearsals. It recently used Facebook Live to launch its feature "Just Ask Roger"— Lyric's Dramaturg Answers all Your Opera Questions and a set tour of its new Rheingold production, receiving 23,000 and 17,000 viewers, respectively. The company also broadcasts on periscope.tv, a video streaming app launched last year, on which it has 821 followers. (PHOTO: "Just Ask Roger" is a series that the Lyric Opera recently introduced on its web site.)
New York Philharmonic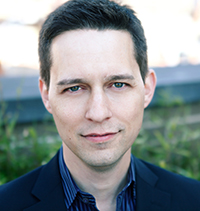 Upgrade considerations: Vince Ford, the NY Phil's director of digital media, says the orchestra's web focus has shifted to "connecting the online and offline experiences" to increase satisfaction at every step of the "customer journey." Since last year, the site has included basic information about planning a concert experience under the simple rubrics, "Getting Here" and "Once You're Here." Ford explained that museum web sites had been an important model in the redesign process because of the clear, user-friendly way in which they present information. (PHOTO: New York Philharmonic Director of Digital Media Vince Ford.)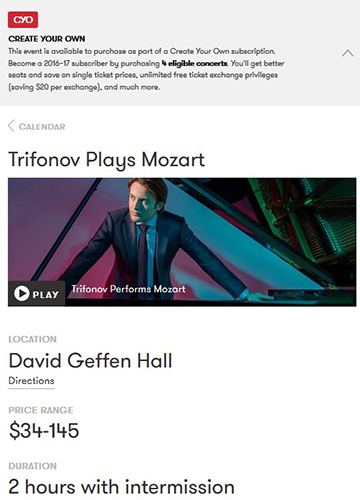 Mobile: Of the site's total traffic, 40 percent is on mobile and 10 percent on tablets. Last fall, the orchestra introduced a new, scannable eticket and saw a 10 percent rise in mobile purchases, to 30 percent. Over the course of this season, it plans to roll out in-house features such as the ability to pre-order a drink. Other benefits, such as drink coupons or seat upgrades via mobile, are under consideration.
Ford reports that the Philharmonic saw a 50 percent increase in online giving between the 2014-15 and 2015-16 seasons. Mobile giving, however, remains "indistinct from online giving in general." (PHOTO: Screen shot of New York Philharmonic's mobile web site.)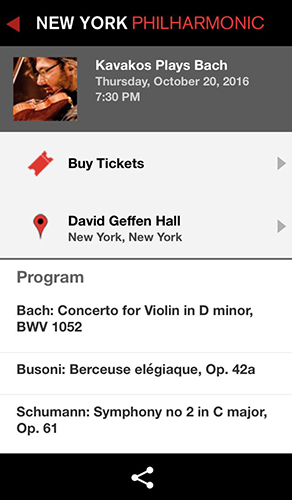 Social media: Every month, the NY Philharmonic introduces a member of the orchestra through its series "On the Cover," located under the rubric "Meet the People of the Philharmonic," which receives 10 percent of the site's overall traffic. The orchestra has also capitalized on video, which has increased viewership. Sharing its backstage interviews on Facebook and Twitter, says Ford brings a "human dimension to music-making."
Streaming: The New York Philharmonic recently took advantage of Facebook Live created last summer for streaming from iOS and Android devices. The orchestra opened its season in September with a live broadcast of its 175th anniversary gala concert, which received over 55,000 viewers.
The app: The Philharmonic has since 2009 run an app via Instant Encore, where fans can find blog posts, the latest news, and listen to radio broadcasts. Ford nevertheless errs on the side of caution when it comes to developing an app. "We recognized early on that an app can do some really incredible things, but at the same time it's really a long-term commitment. You have to keep it up with new devices and operating systems and continue to improve it." (PHOTO: The New York Phil Instant Encore app offers event information, program notes, and more.)
The Philharmonic is currently honing its future plans. "I think we're at a point now where we see a specific set of benefits with the technology," says Ford. "Whether we do it on our own or with a partner is still to be decided."
Royal Concertgebouw Orchestra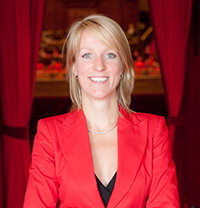 Upgrade considerations: The Royal Concertgebouw Orchestra (RCO) recently opted for a responsive web site that places more of an emphasis on video and photos and better integrates with social media. Since relaunching its site last May, it has seen a 10 percent growth in the number of sessions and a 32 percent growth in the number of transactions (tickets and CDs), according to Wietske Kuiper, the orchestra's marketing and sales manager. (PHOTO: Royal Concertgebouw Marketing and Sales Manager Wietski Kuiper.)
Mobile: Kuiper reports 28 percent of webs ite traffic is now from cell phones and 15 percent is tablet-based. The RCO in 2013 launched the video magazine "RCO Editions," designed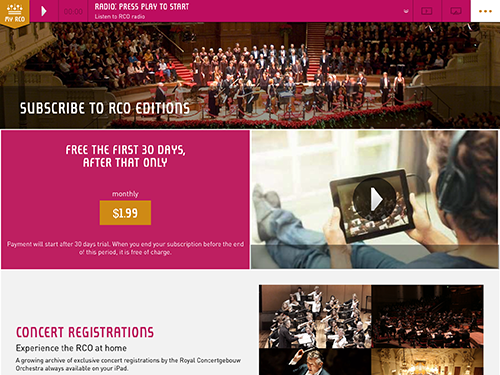 primarily for iPad and available by paid subscription. Kuiper says that in coming years the content (which includes high-quality concert footage and text) will become more closely integrated with the web site, citing the opportunity to create a "pre-, during-, and after-" concert experience. "Of course everything revolves around the actual concert," she says. "But you can broaden the experience." (PHOTO: The Royal Concertgebouw's video magazine for iPads and tablets, RCO Editions.)
Social media: The responsive design has seen some important "conversions through social media," says Kuiper. She cites a Facebook ad for a family concert that brought quite a number of new customers to the RCO's mobile site. The RCO, meanwhile, plans to further develop its web site as a place where visitors can learn about the orchestra "via the musicians." For now, however, Facebook remains the main platform for behind-the-scenes coverage; a video campaign is currently accompanying the "RCO meets Europe" concert tour, in which the orchestra coaches and performs with a youth orchestra in all 28 member countries.
Mahler Chamber Orchestra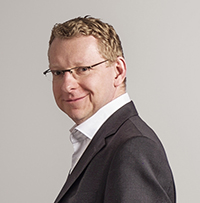 Upgrade considerations: As a touring orchestra that does not act as its own presenter, the MCO presents a different case. The launch of its new site in the summer of 2015 was accompanied by a complete rebranding, which included a new logo to reflect its identity as a "nomadic collective" of musicians from 20 different countries. Visual content was overhauled to appeal to audiences in a "less factual and more emotionally driven," intimate way, says MCO Managing Director Michael Adlick. Violinist Geoffroy Schied is charged with providing photos, offering an insider perspective. (PHOTO: Mahler Chamber Orchestra Managing Director Michael Adlick.)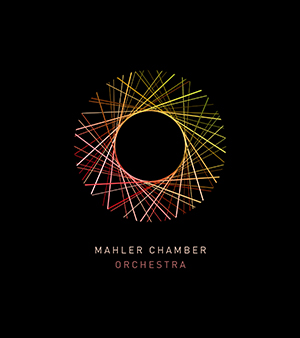 Mobile: The site, whose traffic is 36 percent mobile and 9 percent tablet, features a tour-based calendar with links to presenters and video footage with titles like "On Becoming a Musician" and "Live, Play, Dream," along with social media links and ways to purchase tickets and CDs. It was previously more text-heavy and used a multilingual format. With the re-launch, the organization streamlined to English-only. (PHOTO: Mahler Chamber Orchestra underwent a major rebranding when it redesigned its web site.)
Social media: Last summer's concert tour took the orchestra to Lucerne; posting an image of a swan on Lake Lucerne on Instagram drew the attention of the Swiss city's tourism board over the summer. "You can become a brand only if you move beyond the closed party of concertgoers," says Adlick.
---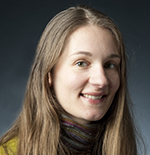 Rebecca Schmid is a music writer based in Berlin. She contributes to the Financial Times, Musical America, The New York Times and other publications.

WHO'S BLOGGING


RENT A PHOTO
Search Musical America's archive of photos from 1900-1992.