---
Manhattan Theatre Club: $30 Tickets for 30-Year-Olds

Founded in 1970, Manhattan Theatre Club has grown from an off-off-Broadway showcase into a verstile on- and off-Broadway producer with 19 Tony Awards and six Pulitzer Prizes, a subscriber base of 20,000, and a reputation for exciting new work. It typically offers eight plays in its two theaters. The "30 Under 30" campaign, offering $30 tickets to people 30 and under, has been among its most
successful audience development initiatves.
The challenge: Declining subscription base, the Crash of '08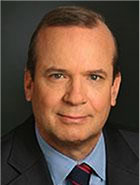 At the time of the Crash of 2008, we were five years into having a Broadway theater in our mix," says Barry Grove, who is in his 41st year as executive producer of the Manhattan Theater Club. "Prior to that, 80 percent of our audiences were subscribers, but we had also entered this other world of the single ticket audience. "Meanwhile, national surveys were tracking the trend of subscriptions declining on a gentle slope. It was never again going to be like the old days when 15,000 to 16,000 people subscribed to everything. It was becoming 'make your own package,' and smaller packages, and flex passes, and a mix of Broadway on and off, and the need to balance that out. But it was the Crash that brought the urgency." [PHOTO: Manhattan Theatre Club Executive Producer Barry Grove.]
The goal: Bring audiences back, attract young professionals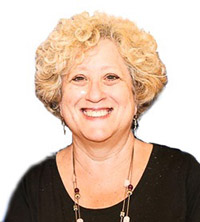 Director of Marketing Debra Waxman and her team were looking at two goals: Getting people back after the Crash and finding a younger crowd. "We had programs for students in the 15-20 age range but not so much in that next age-group up," she says. "We set a goal to target young professionals in their late 20s and 30s who have moved to New York and want to enjoy the culture but don't necessarily have all the financial resources." [PHOTO: MTC Marketing Director Debra Waxman.]
Focus Group: In late 2008, Waxman turned to MTC's 18 interns and created an informal focus group. Among her questions:
Why are you interested in theater?
How do you choose what show to go to?
Where do you look for your information?
Do you read newspapers?
What would be a price point you could afford?
What are the obstacles to attending a show?
Price was one obstacle, Waxman found, but so was getting up at six a.m. and sitting on a sidewalk just to get a cheap rush ticket. Emerging professionals, MTC learned, are busy people.
30 Under 30 launch
Staff responded quickly to the interns' input; within a month, the idea for the 30 Under 30 campaign was presented to Grove and General Manager Florie Seery. "Everybody was on board from the beginning," says Waxman.
The terms
$30 tickets for people 30 and under: A code is emailed to members for upcoming shows and dates, redeemable for one pair of $30 tickets to every MTC production.
Free to join. Membership is valid until Dec. 31 of the year you turn 31.
Easy to follow: "You have to prove your age to join," says Waxman, "but after that, if tickets are available, they're available," any night, any seat.
Easy to plan ahead. This is not student rush.
Older companions allowed, but 30 Under 30 member must pick up the tickets, with I.D.
Getting the word out
MTC's focus-group participants made it clear they didn't respond to direct mail, radio spots, or newspaper ads, which was just as well, because there was no money in the budget for marketing the new program anyway. "It was going to have to be completely digital outreach," Waxman says. "But all we had to work with at the time was an email list of students who had been buying student rush tickets. So, we started with them." The usual challenges of time and money turned out to be serendipitous:
MTC had to manage the program in-house. "As it turned out, it was not expensive to run," says Waxman, adding that her marketing staff hasn't grown since 1999.
Email lessons were learned by trial and error: "The tolerance for frequency turned out to be every two weeks," says Waxman. "If we sent more than that, the email backfired and the members wouldn't engage."
The social media explosion was happening in 2009 and MTC needed to learn the drill. Facebook was just beginning to mushroom at 150 million users. (It's at 1.65 billion as of April 2016.)
Results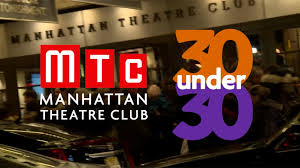 The 30 Under 30 program launched with 325 names on the email list; it now has 16,000.
What started with email and Facebook is now also on Twitter, Instagram, and YouTube, with additional promotions on the MTC web site. Members are generating their own buzz: "Stagedoor and marquee shots are hugely popular," says Waxman.
The lowest response for a single 30 Under 30 email pitch was in the first year, with 35 tickets sold. The most was 3,925. "The program has been great for us," Waxman says. "And great for the performers. They tell us they can feel the energy in the house."
The ticket price has remained unchanged in seven years, at $30, even though ticket prices have escalated from $75 to $150. "It turned out to be a really accessible price point," Waxman says. "We think of it as making an investment in our audience for the future. We don't even look at it as a discount, rather as one of the prices we offer."
With an eye to longer-term audience development, MTC now offers at least one 30 Under 30 party night for each of its productions, where wine and beer and finger food are provided in the lobby, and sometimes the artists come to mingle. Members of 30 Plus and Young Patrons (see below) are also invited.
And for those over 30 but under…
30 Plus: Spinning off 30 Under 30, MTC has announced a new program that caters to the 30 to 35 age group, which requires a three-show minimum at $45 a ticket, with a second subscription
available at the same price.
Young Patrons: MTC's development department recently went to work on a Young Patrons program (ages 18 to 39) with social gatherings and donor perks. "The regular scale basically runs from $2,500 for a couple up to $25,000 with a tax-deductible component and benefits increasing, such as best seats in the house," Grove explained.
---
The Actors Take to Social Media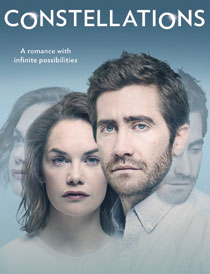 A huge stimulus for the 30-under-30 crowd has turned out to be the actors themselves. Many are heavy social-media users, members of the target age group, and eager to stay in touch with their fans. MTC's Constellations, a two-character drama about love and higher physics by Nick Payne, featured film and TV stars Jake Gyllenhaal (Brokeback Mountain) and Ruth Wilson (BBC's Luther and Jane Eyre) in their Broadway debuts. It was a huge hit, selling out almost immediately, but it could not be extended, because both stars were heading into high-profile projects with firm start dates. [PHOTO: Constellations was a hit with the 30 Under 30 group, thanks to the actors' willingness to use their own social-media accounts.]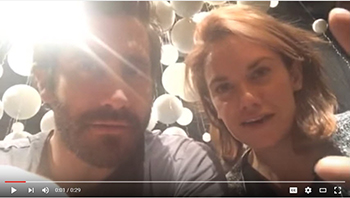 Jake and Ruth came to us," says Marketing Director Debra Waxman. "They told us they'd be willing to do a ninth performance in each of the final three weeks if we made a lot of the tickets available to this younger audience that has been so great for us." The actors broke the news themselves, via Jake's iPhone on Instagram, that a thousand tickets would be on sale at $30, solely to 30 Under 30 members. The tickets were gone in 24 hours. [PHOTO: Screen shot of Jack Gyllenhaal's Instagram post with costar Ruth Wilson.]
---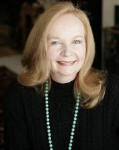 Nancy Malitz is the publisher of the web magazine Chicago On the Aisle and an editor of the web site Classical Voice North America. She was the founding music critic at USA Today and the first director of new media for The Detroit News. She has written about the arts for a variety of national publications.

WHO'S BLOGGING


RENT A PHOTO
Search Musical America's archive of photos from 1900-1992.