---
Minnesota Opera: A Non-traditional Partner Attracts a New Audience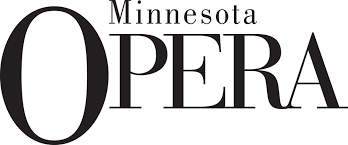 Founded in 1963, the Minnesota Opera is the nation's 11th-largest opera company. With an operating budget of $10 million, it presents five to eight performances of five productions each season at the Ordway Center for the Performing Arts in St. Paul.
The Challenge
Filling the middle-aged gap In 2007, patrons over age 60 made up roughly half the audience at Minnesota Opera, and their high renewal rate suggested they were engaged and satisfied. Minnesota Opera also had programs to build relationships with young professionals, including their popular "Tempo" group for patrons ages 21 to 39 offering discount tickets and social events. But there were no programs targeting middle-aged audiences. After determining, in 2007, that 70 percent of all tickets were purchased by women, but that only 16 percent of them were ages 35 to 60, Lani Willis, marketing and communications director at the time, took action.
Crisis Resolution=Opportunity Knocks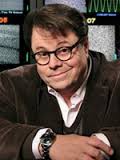 Willis wasn't thinking about long-term audience-building when she had to fill a sea of empty seats for a Tuesday night performance of an obscure work by an obscure composer (The Fortunes of King Croesus by Reinhard Keiser). She reached out to Ian Punnett, a local radio host at the time, whose show focused on pop culture, and who personally loved opera. That morning, he spoke of his fondness for the artform during drive time, the audience for which, the station had confirmed, was mostly professional women. He offered comp tickets to The Fortunes…, and gave away 500 of them, many to first-time operagoers. [PHOTO: Local radio host Ian Punnett turned out to be an opera magnet.]
Willis not only filled the house, she also made a serendipitous discovery: The opera novices thoroughly enjoyed themselves that night, even though they were not attending Carmen, La Bohème, or the handful of other operas seen as suitable for beginners. She hatched the idea of leveraging Punnett's rapport with his listeners over a longer time arc to build the opera's audience of women ages 35 to 60, using a combination of ticket giveaways (to eliminate financial barriers) and his ongoing banter about why he enjoyed opera, chipping away at perceptions of the artform as "stuffy" and "for other people."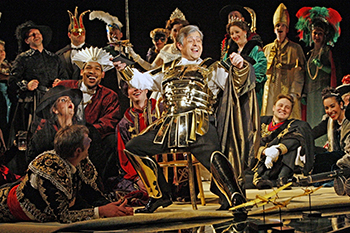 A serendipidous partnership
Minnesota Opera applied for and received a four-year, $750,000 Wallace Excellence Award from The Wallace Foundation to cover the following components of the partnership, launched midway through its 2008–09 season. [PHOTO: Artistic Director Dale Johnson and radio personality Ian Punnett hosting "Opera Insights."]
Step 1. Live endorsements
Punnett did an average of 20, live 60-second endorsements for each production—one every weekday morning beginning two weeks before opening night and continuing until the last performance (productions typically open on a Saturday, followed by several shows over the next eight days). In his endorsements he looked for hooks with broad appeal, focusing on the timeless qualities of the story or its dramatic elements, and also showcased both the spectacle and the beauty of the music.
Step 2. Pre-recorded commercials
To expand his reach, Punnett made a 30-second commercial promoting each production to run during other shows on the station. Each ad ran 20- to 30-times-per-week for between two and seven weeks leading up to opening night.
Step 3. Ticket giveaways
Comp tickets were offered for Tuesday-night performances—which usually had the most available inventory—beginning midway through 2008–09 and continuing through the beginning of the 2012–13 season. On average, 75 callers received free tickets each time, mostly in pairs.
Step 4. Opera Insights
For those performances, Punnett co-hosted free, 30-minute preperformance talks called "Opera Insights." He would continue the conversations he had begun on the radio, to help listeners feel more comfortable trying something unfamiliar.
Step 5. Partnership with "sister" station KSTP-TV
The partnership had two components.
KSTP-TV produced and ran ads during the week that the upcoming season's tickets went on sale, in July. To promote a particular opera's run, it aired about 20 commercials during
the preceding week.
Like Punnett had, the station gave away Tuesday-night tickets, in this case to members of the studio audience at an afternoon local talk and variety show—everyone got one in a "goody bag." Listeners didn't have to request tickets, and the TV host didn't have a personal connection to opera, so redemption rates were relatively low: The first year, 81 percent of Punnett's listeners who got a pair of free tickets used them, compared to 39 percent of the TV studio audience. In the second year, 86 percent of Punnett's listeners redeemed their tickets, compared to 25 percent for the KSTP-TV promotion, which was consequently phased out.
Punnett's rapport with listeners made a difference. Surveys with patrons showed that those who knew him saw him as more relatable than classical-music radio personalities. In focus groups, comp ticket recipients said that they felt he led them to the opera: Punnett was a "regular guy"; if he liked opera, they figured they might, too.
Continuing the momentum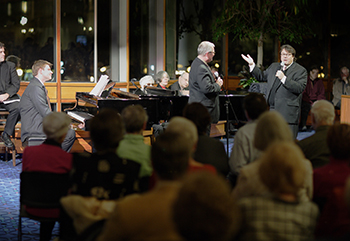 Comp-ticket holders were moved to full-price tickets through a series of graduated offers. Those who redeemed tickets received invitations to attend the next opera for $20. If they purchased, they were offered a half-price ticket for the next opera. A person who bought a half-price ticket was then offered a 25% discount on a subscription for the upcoming season. Those who didn't buy a subscription dropped back to the half-price ticket offer, and the cycle repeated for the next three operas. Once a patron purchased a subscription, she received a 10 percent discount offer to renew it. If she followed through, she was entered into the regular patron database. [PHOTO: Artistic Director Dale Johnson and radio personality Ian Punnett hosting "Opera Insights."]
Results: Minnesota Opera welcomes thousands of newcomers, but converting them to paying ticket buyers is slow
Over four seasons, Minnesota Opera gave away 3,560 tickets, mostly in pairs. They were redeemed by 1,485 households. Of those households, 1,114 (or 75 percent) were new to Minnesota Opera's database, and 48 percent of them returned to the opera. Nearly one-third came back on another free ticket, typically via a call-in on Punnett's show. A total of 198 households, or 18 percent of the total, came back as paying customers, spending $201 on average over the first four seasons of the initiative. Of those 198 households:
163 households (15 percent of total) bought $20 tickets
38 households (3 percent) bought half-price tickets
152 households (13 percent) bought other discounted tickets
129 households (11 percent) bought full-price tickets or subscriptions
When the stumbling block isn't price.
Focus groups with comp recipients identified a significant barrier to subsequent ticket purchases—and it wasn't price: Newcomers didn't know how to pick an opera. Focus group participants reviewing postcards and season brochures didn't recognize any of the opera titles, and there were no cues to help them figure out which one they might like. Unlike the ticket giveaway, Punnett wasn't there to tell them what they would enjoy. The result was inertia—comp ticket recipients repeatedly postponed making a decision, even when they had enjoyed their visit and wanted to return.
Minnesota Opera tried several tactics to guide new operagoers, including an online quiz to identify operas that matched personalities. Few used it, so they tried several other approaches, essentially simplifying the decision.
Offer fewer choices. Instead of offering an array of subscription possibilities over several days at several price points, simpler offers such as three for $75 have received a solid response.
A bargain in the house. One of the company's most successful strategies has been prompting impulse buys of first-time subscriptions immediately following a performance, removing the possibility for postponing the decision. That offer is a half-price discount on first-time subscriptions announced before the final act of select performances, but audience members must buy the subscription before leaving. Minnesota Opera typically sells 100 new subscriptions per night of the offer, and a recent production of Turandot brought in 519 subscriptions over three nights.
Costs
Major budget items included:
Promotion: Radio advertising and endorsement fees and TV advertisements over four years ($315,000), or approximately $15,000 per production ($9,000 per production for Punnett's live endorsements, prerecorded commercials, and appearances at Opera Insights, and $6,000 for the TV commercials on KSTP-TV)
Administration: A database administrator tracked and engaged comp-ticket recipients ($175,000)
Researach: Survey and focus group to evaluate the program ($70,000)
Discounting: Defraying the cost of tickets given away ($155,000)
This case-study summary is based on the Wallace Foundation's Someone Who Speaks Their Language: How a Nontraditional Partner Brought New Audiences to Minnesota Opera.
---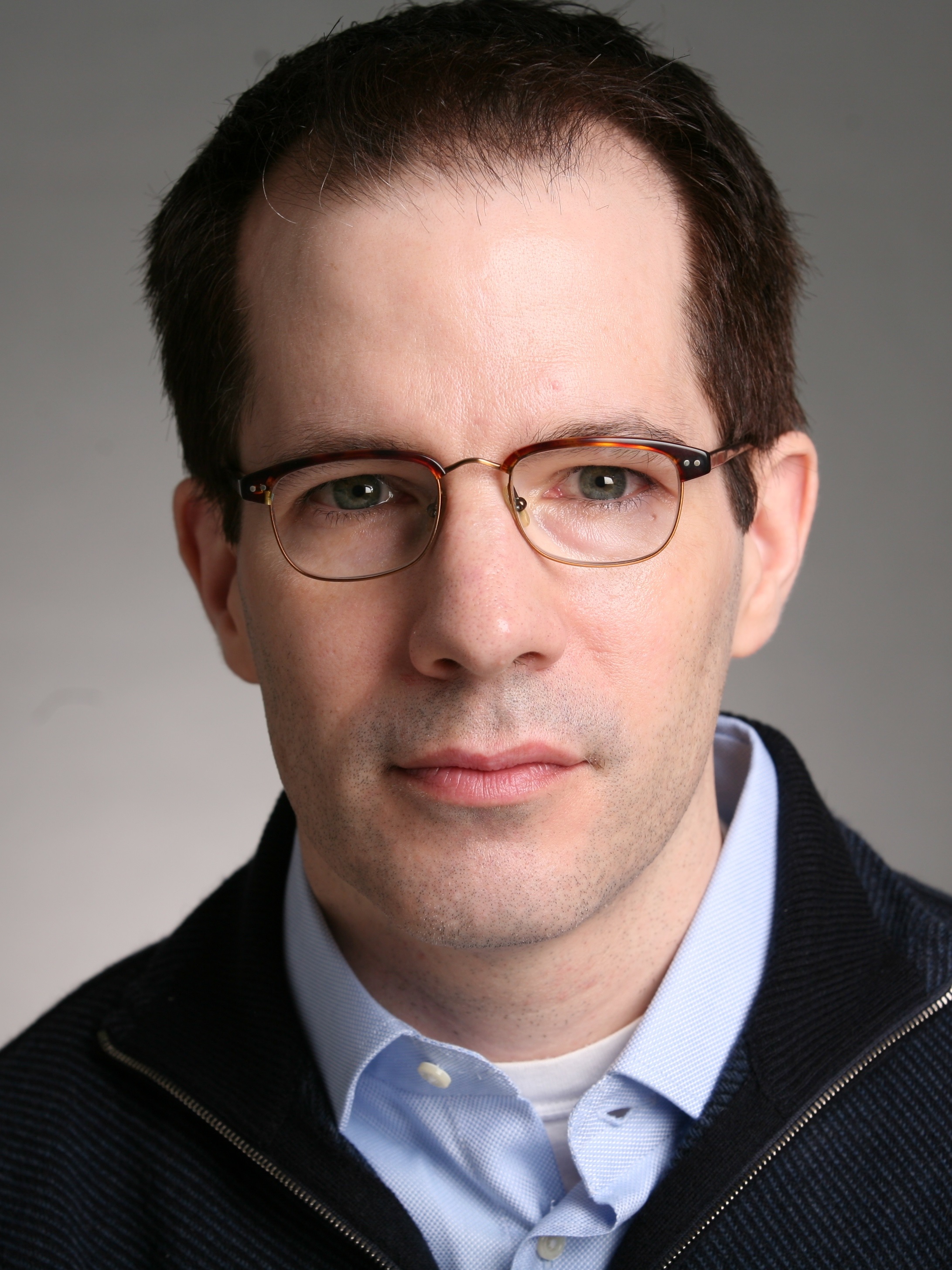 Bob Harlow, PhD, is a veteran market researcher who has spent 20 years using surveys, focus groups, and advanced analytics to help organizations more deeply understand their target audiences. He currently leads Bob Harlow Research and Consulting, LLC, a market research consulting organization.

WHO'S BLOGGING


RENT A PHOTO
Search Musical America's archive of photos from 1900-1992.