---
MA 30 The Influencers: Scott Reed

President and CEO
Music Academy of the West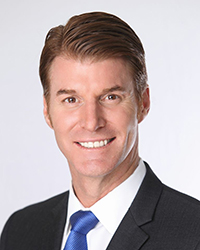 The Music Academy of the West in Santa Barbara has been carrying out its mission of developing young musicians since 1947; among its founders were Lotte Lehmann and Otto Klemperer. Scott Reed, who began his association with MAW as an unpaid intern in 1997, is now the Music Academy's president and CEO as of August 2010, and he has lifted the program's visibility into higher orbit with a number of initiatives.
Among them is the link he has established between the Academy and the New York Philharmonic, a four-year partnership that began in the summer of 2014, with Music Director Alan Gilbert and members of the orchestra in Santa Barbara, teaching and mentoring MAW students (the Academy is primarily a summer program). The following January, ten highly vetted MAW students arrived in New York to perform with the orchestra on a subscription concert. Last summer, the full Philharmonic travelled to MAW, performing in the Santa Barbara Bowl to an enthusiastic, sold-out crowd, attracted in large part by the subsidized ticket prices—one of Reed's many inventive ideas that is helping to raise the Academy's profile.
A number of Philharmonic principals remained in Santa Barbara as visiting artists and teachers, also performing a concert on their own.Once again, a number of elite students will be coming to New York in January 2016 to perform with the orchestra.
Prior to becoming president, Reed served in a number of capacities, notably as vice president for institutional advancement, where he proved to be a brilliant fundraiser. During his tenure as president, he has presided over the opening of the Luria Education Center in 2012 and helped launch the Mosher Guest Artist Residency, which brings in four major classical music artists to perform, conduct master classes, and act as mentors with Music Academy Fellows (among 2015's participants were tenor Anthony Dean Griffey and pianist Leon Fleisher). He also launched the Compeer Program, which pairs Fellows with donors and other Santa Barbara community members for informal socializing throughout the summer season.
"Scott Reed is a highly effective, visionary leader, who is using his position at the Music Academy of the West to influence the entire music business in a highly positive way," says Gilbert. "This is partly because Scott has been so good at developing the faculty at MAW but owes lots to Scott's capacity to connect the MAW experience to the real world."

WHO'S BLOGGING


RENT A PHOTO
Search Musical America's archive of photos from 1900-1992.