---
MA 30 The Influencers: Charlotte Lee

President and Founder
Primo Artists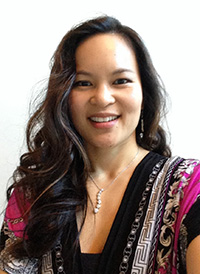 Charlotte Lee picked up a violin at age 4, and developed into a fine player, serving as concertmaster of the New Jersey Youth Symphony and earning a degree in violin performance (plus a liberal arts degree) at the University of Texas at Austin in 1998. Lee considered pursuing a career as a musician, but after graduation, while on an internship at a record company in New York City, she discovered her true calling. "This is what I've been made for, the music business," she says.
Lee went on to be a top agent at IMG Artists, where her mentors included industry leaders Edna Landau and Elizabeth Sobol. In 2007, at age 30, Lee was named IMG's youngest vice president, managing Itzhak Perlman, Evgeny Kissin, and other major artists, as well as being in charge of orchestral bookings for conductors, instrumentalists, and symphonic pops shows.
After 17 years at IMG, Lee made a splash last January with the announcement that she was leaving the agency to form Primo Artists, and that she was bringing superstar Perlman and an important young violinist, Nicola Benedetti, with her. Lee is taking a boutique approach with a small roster that includes two other former IMG clients, Cristian Macelaru, an up-and-coming conductor, and French violinist Arnaud Sussmann.
One of the key roles of an artist manager, in Lee's view, is to identify and cultivate promising new talent. "Working with young artists takes a lot of patience and perseverance," she says. "We have to keep our ears close to the ground." To that end, she has served on the juries of numerous competitions, such as the Ima Hogg Competition, the Parkening International Guitar Competition, and the Schubert Club Scholarship Competition.
Lee likes having a personal relationship with the musicians she manages. "The most important thing for an artist is to be modest, so there's always room for growth," she says.

WHO'S BLOGGING


RENT A PHOTO
Search Musical America's archive of photos from 1900-1992.