---
Accessing Music Scores on the Web: Where to Look for What

While the days of transporting bulky cases of music scores to rehearsals and performances are not quite behind us, an ever-expanding number of practicing musicians now rely on accessing scores online and downloading them to their computers and tablets. Depending on precisely what you are looking for (and how much you're willing to pay, if anything), there are any number of sources available on the Web. Here are a few.
Free from IMSLP/Petrucci Music Library
Perhaps the most common site used to access online scores is the so-called Wikipedia of music: IMSLP/Petrucci Music Library: IMSLP stands for the International Music Score Library Project, to which the founder has added the name of Ottaviano Petrucci, renowned as the publisher of Harmonice musices odhecaton (1501), the first collection of polyphonic music to be printed by moveable type. In fact, the site uses the image from the title page of Odhecaton A as the logo for its main page.
Founded by Edward W. Guo in 2006 when he was a student at New England Conservatory (he later went on to get a J.D. degree from Harvard Law School), IMSLP uses a Wikipedia-like "crowd-sourcing" model of allowing individuals to upload digital scores, or take them from other web sites (more about that below). Soon after its debut (and in part as a result of its popularity), music publishers took note of the site's easy access to scores, and brought charges of copyright violation. Guo responded by taking it down, and then re-launched it in 2008 with new modes of access and copyright protection, notably hosting it primarily on servers in Canada, where copyright laws are less restrictive.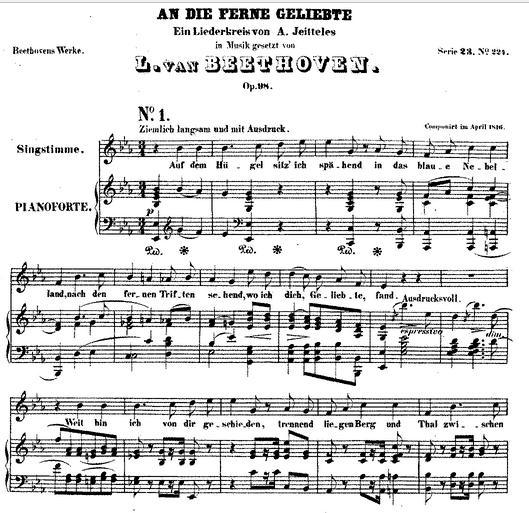 On October 3, 2015, IMSLP reported holdings of more than 329,000 scores by 13,225 composers. (It has also added recordings, noting inclusion of some 37,000 this summer and bringing other legal complexities that are beyond the scope of this article.) The majority of the scores on IMSLP are in the public domain—that is, published prior to 1923. Thus, when performers access scores of works by Beethoven, Haydn, Mozart, or Schubert, they are likely finding a reprint of the composer's 19th-century Complete Works edition (or Gesamtausgaben), the same scores that are commonly reprinted by Dover, Kalmus, Masters Music Publications, or other reprint houses. A search for Beethoven's song "An Die Ferne Geliebte," Op. 98, brings up this page from the 19th century Beethoven Complete Works edition, published by Breitkopf and Hartel. (PHOTO: Results of an IMSLP search for a public-domain work.)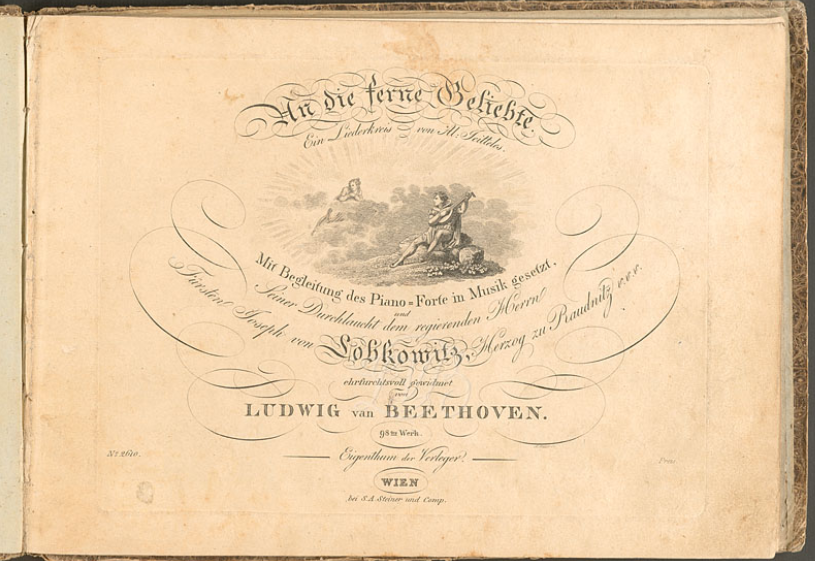 As noted, IMSLP also allows its contributors to upload digital scores that are found elsewhere on the Web, with or without permission of the repositories of the scores (which are usually library collections). So, also found with the Breitkopf and Hartel edition is the manuscript score and S.A. Steiner first edition, both of which are housed in the Beethoven Haus in Bonn. (PHOTO: Cover of S. A. Steiner first edition of "An Die Ferne Geliebte")
While IMSLP encourages libraries to add their own digital images to the Web site, in many cases such images have been uploaded by others.
Many performers are perfectly happy to download a free score that's a reprint from a 19th-century edition, but others will seek out more scholarly approaches to edited musical text, notably a 20th- or 21st-century complete works edition (many are published by Barenreiter), or performing editions published by Henle Verlag, a publishing house that's renowned for its scholarly editorial practices. Since these kinds of scores are published more recently and still protected by copyright, fewer are available for free on the Web. A notable exception is the Neue Mozart Asugabe, the 20th-century Mozart Complete Works edition published by Barenreiter, which has made it freely available online, as part of the Digital Mozart Edition.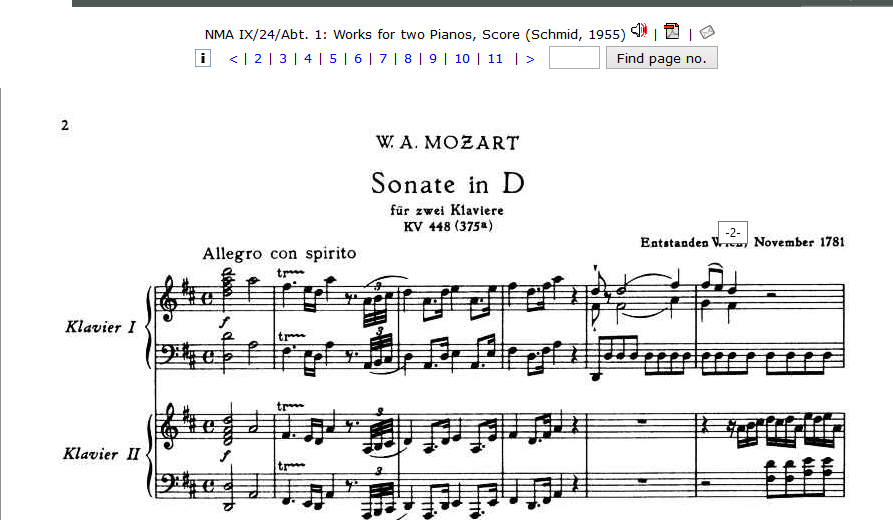 This site also incorporates digital copies of manuscripts and other scholarly resources. (PHOTO: Mozart's Sonata in D, K. 448 for 2 pianos, available for free as part of Barenreiter's Digital Mozart Edition.)
Free from Consortial Library Collections
Library collections around the world are actively digitizing their manuscripts and early editions and sharing such treasures freely on the Web. Many of the manuscript images "grabbed" by IMSLP
and placed on its web site are in fact from library collections (as was the case with our Beethoven manuscript). In most cases it's preferable to go to the site of origin for the digital copy, as the quality of reproduction is better. Libraries also participate in consortial projects, enabling users to search for materials more easily. Such projects include:
Specialized
Music Treasures Consortium: Hosted by the Library of Congress, this site features digital copies of manuscripts and early editions from partner institutions including Juilliard, the Morgan Library, Harvard University, the British Library, Beethoven Haus in Bonn, and many other repositories.
Bavarian State Library in Munich: Has not only digitized many of its own significant music holdings, but has also developed an invaluable search tool for music collections titled the Virtual Library for Musicology, or VifaMusiK. This "discovery" tool provides unified searching of music collections and catalogs from around the world.
Those looking for so-called "sheet music" of popular songs will find an abundance of online collections of pre-1923 titles. Such sites include:
Not free: Subscription-based Digital Score Collections
While so much is available for free, performers will still need to legally access works that are protected by copyright. There are several excellent digital score databases that include works by 20th- and 21st-century composers who, along with their publishers, rightfully expect to receive some small monetary return from their publications. (Composers may upload their works to IMSLP and make them available free of charge; many have chosen to do so as a way to simply connect with performers.)
Such databases are made available to libraries on a subscription basis, and libraries in turn provide access to their users through systems of "authentication," insuring that the database is only used by registered students and faculty at an institution. The subscription fees paid by the library help to support the use of copyrighted materials. Examples of such databases include:
Publisher Sites, Scores for Sale
The world of online sheet music is rapidly expanding, and while it's difficult to predict just how many musicians will opt to forgo their printed scores for online access, it's clear that there's no turning back to a world consisting entirely of paper. It's an exciting new realm for all of us.
---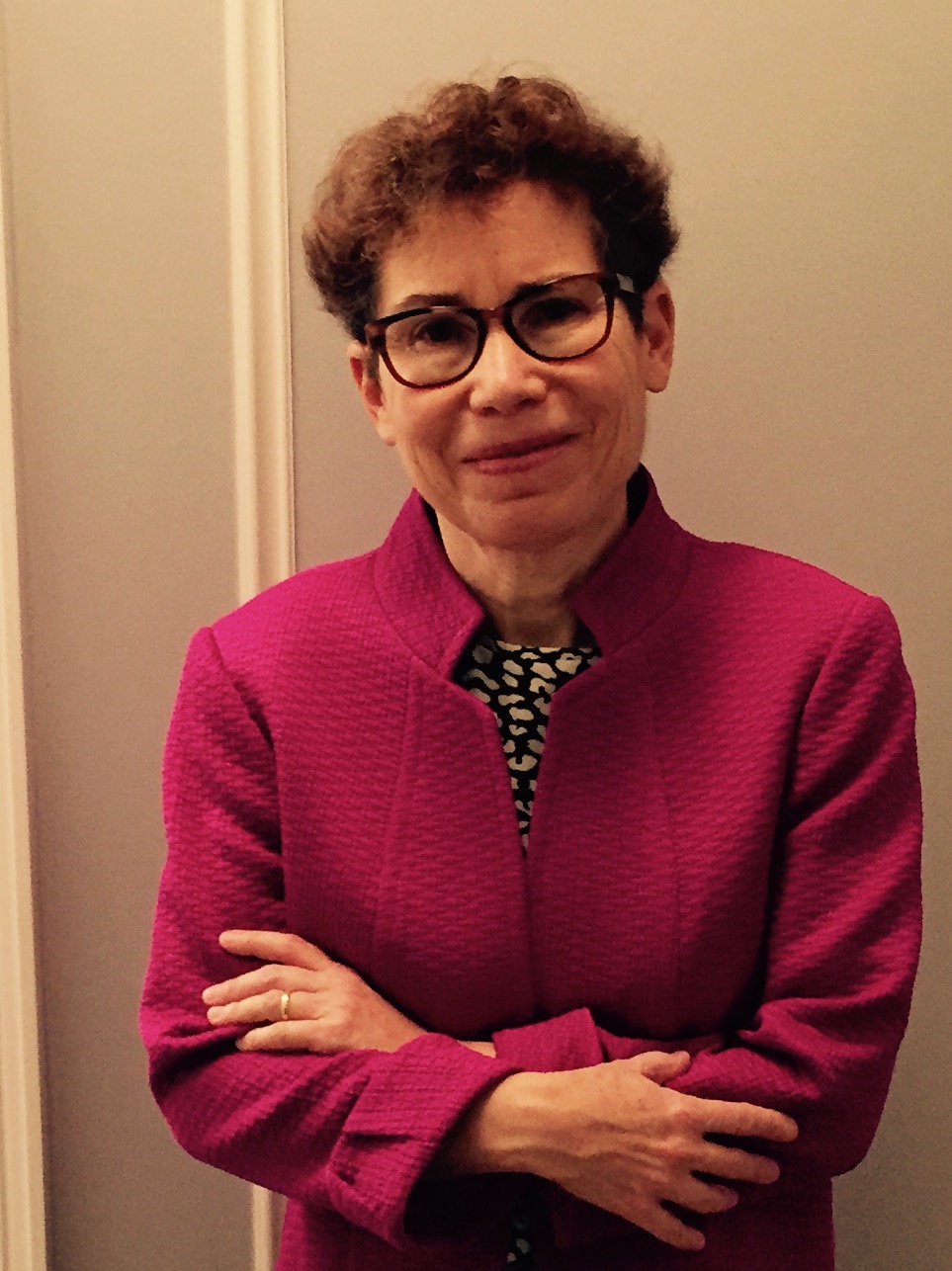 Jane Gottlieb is VP for Library and Information Resources at The Juilliard School, and Director of the School's C.V. Starr Doctoral program. She is currently at work on a new edition of her 2008 textbook, Music Library and Research Skills (Oxford University Press). Past president of the Music Library Association and recipient of the MLA Citation, Ms. Gottlieb has published widely on various aspects of music librarianship.

WHO'S BLOGGING


RENT A PHOTO
Search Musical America's archive of photos from 1900-1992.