---
Nuts and bolts: from the Philharmonie to cyberspace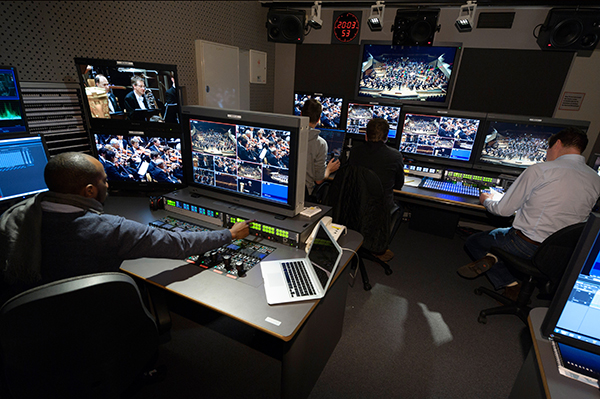 The Digital Concert Hall's control room is perched at the back of the hall with a direct view of the stage.
The production team comprises the video director, an assistant who follows the score, one person monitoring the seven remote-controlled HD cameras, a camera assistant, an image engineer, a sound engineer, a production assistant, and usually a production supervisor.
For operatic programs or those that will be duplicated for television, DVD, or cinema transmittal, extra lighting and two to three cameramen may be brought into the hall to capture a wider range of images, which can later be integrated during the editing process. Audio, generally surround sound, is handled on a separate feed from video.
Scores are sent out two weeks in advance to the directors and camera assistants, who map out which instruments will be filmed at which moments in the performance. "For a two-hour program, with three works of different centuries, one has to really think about how to best capture the score," explains Zimmermann.
Cameras are pre-programmed during dress rehearsal and tested for accuracy during the first concert. After a full run-through at the second concert, the third is streamed live.
Once encoded, the footage is sent to the Digital Concert Hall's main server in Frankfurt. The signal is simultaneously picked up and mirrored to servers in New York, Los Angeles, London, Amsterdam, Hong Kong, Sydney, and São Paulo. As viewers retrieve content, it is being converted over a cloud service to accommodate their respective broadband speeds.
---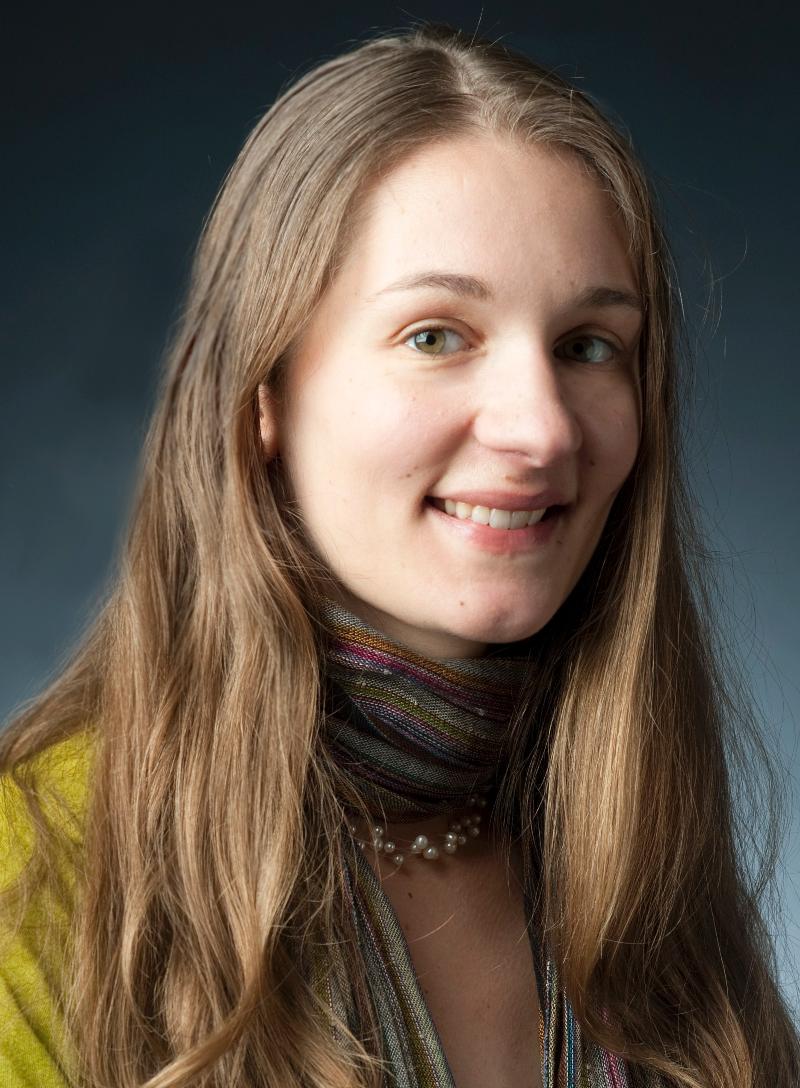 Rebecca Schmid is a classical music and culture journalist based in Berlin. She writes for the New York Times, Financial Times, Musical America Worldwide, Gramophone, and many other publications.

WHO'S BLOGGING


RENT A PHOTO
Search Musical America's archive of photos from 1900-1992.