---
Five Minutes with the Chicago Symphony: Where to Put Streaming in the Media Mix

Having made some 900 recordings since 1916, the Chicago Symphony Orchestra has begun to dip its toe into the latest media delivery system. Performances of the Verdi Requiem, Beethoven Ninth, and several of the CSO's innovative Beyond the Score projects, which use actors, narrators, and visual projections, have been streamed live and remain available on the web at no charge. We were curious to know the background and so spent a few minutes with Kevin Giglinto, the orchestra's VP of strategy and special initiatives.
Musical America: Why did you start streaming concerts?
Kevin Giglinto: When we did the Verdi Requiem [October 10, 2013], we felt it was sort of lightning in a bottle. It was a concert of the most beloved piece conducted by our music director [Riccardo Muti], who is the world's most pre-eminent Verdi conductor. We had a recording of the Verdi Requiem that had just won two Grammys, and the concert was on the [exact] day of the 200th anniversary of Verdi's birth. We decided, let's make this the global, digital gathering place to celebrate Verdi.
And if you couldn't join us when it was live, you could watch it later, which people have been doing ever since. We had 28,000 watching it live. And then in the next 24 hours, when Asia and Europe woke up to it, we had 50,000 viewers. It went so well. It reinforces who we are as a global orchestra.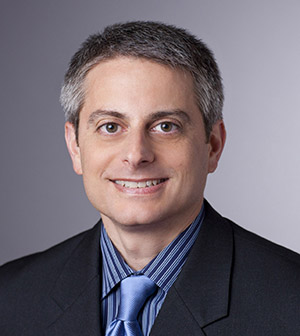 In 2007 we streamed our first "Beyond the Score" program. It was a very different world then. YouTube didn't have the ability to ingest one full video; we had to break it into chapters.
MA: What sort of agreement do you have with your musicians that allows you to stream?
Giglinto: We follow the Integrated Media Agreement that was negotiated nationally through multiple employer bargaining units on the management side and the American Federation of Musicians. Whether you're in LA, Cleveland, Philadelphia, or Chicago there are standing rules of the road for all of this. The AFM opened up some opportunities so that we're not spending so much money to put out media and engage with audiences. But this stuff doesn't sit still, and we may find some new thing happening that's not addressed in that agreement. There are separate media ayments that go to our musicians, so it's not necessarily built into the standard pay check.
MA: What CSO programs are available for streaming, and how long do they stay on your web site? Are they always free?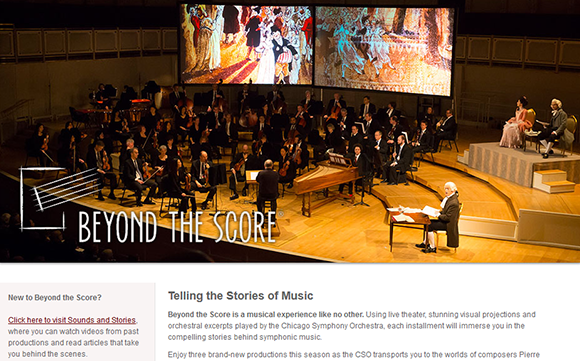 Giglinto: We've streamed six "Beyond the Score" videos. In addition to the Verdi Requiem and the Beethoven Ninth [a September 18, 2014 performance released for streaming on May 7, 2015], we've had a couple of other concerts. The Berlioz Symphonie fantastique from last fall has about 150,000 views on YouTube alone. Whatever we stream will stay out there for three years. The Verdi and the Beethoven were paid for by some very supportive board members so they could be free to view. You can charge, and some people will pay for it. But you won't get nearly the amount of consumption and exposure. We've had the Beethoven Ninth [which opened the CSO's 2014-15 season] on demand starting May 7. Within three days, it had over 15,000 views, and had been viewed in 112 countries, including Syria and Iraq. I'm quite certain we would not get that kind of exposure or reach if we were putting it behind a paywall.
MA: Do you plan to make any of the streamed content available on DVD or Blu-Ray?
Giglinto: We haven't made those decisions, but the consumption of hard plastic pieces that people buy and put into their players is shrinking, as you see with CD sales. The entire Star Wars collection was released digitally last week. I watched it with my kids. I didn't have to go to a store. I just had to enter a code, and it was down on my machine, stream-able directly on Google Play. That's very telling for the future. The company didn't have to go through the investment to bundle it, package it, and ship it. They could just make sure it was available to the world, and there it is.
MA: Do you see that streaming has had an impact on the box office—positive or negative?
Giglinto: I don't know that we can put a direct correlation on it. But we do believe that all the media the CSO puts out connects with audiences. WGN-TV [Chicago's dominant local TV station] had telecasts of the CSO back in the [Fritz] Reiner era [1953-63]. The recordings have helped make the CSO a global name around the world. All of that ultimately feeds into the box office.
MA: What, exactly, is "all the media the CSO puts out"?
Giglinto: Our radio broadcasts, which are syndicated by WFMT-FM, are in 200-plus markets. They go through traditional media, but we also stream them through SoundCloud and CSO.org. They can be consumed on demand. We have the releases from CSO Resound [the orchestra's self-produced recording arm]. While they're sold as CDs, they're also available on Spotify and Pandora, iTunes, and various digital platforms. They're on streaming services and download services.
We are still extremely confident that [audio] recordings are very important to the orchestra and we will continue to release them. We just need to be sure to put content in a place where people can get it as their consumption patterns change and evolve.
MA: What are the orchestra's plans for streaming in the future?
Giglinto: We're still in the assessment phase. We've been having lots of conversations among the musicians, Maestro Muti, and the administration to talk about the right mix of media going forward. We're trying to really get sense of what's successful, and to see what we want to set as priorities.
---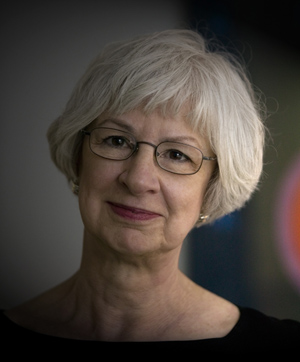 Wynne Delacoma is a freelance arts writer, lecturer, and critic whose outlets include the Chicago Sun-Times, Chicago Classical Review, and MusicalAmerica.com. Classical music critic for the Chicago Sun-Times from 1991 to 2006, she has been an adjunct faculty member at Columbia College Chicago and Northwestern University's Medill School of Journalism.

WHO'S BLOGGING


RENT A PHOTO
Search Musical America's archive of photos from 1900-1992.