---
[Off The Beaten Path]
Northern Lights Music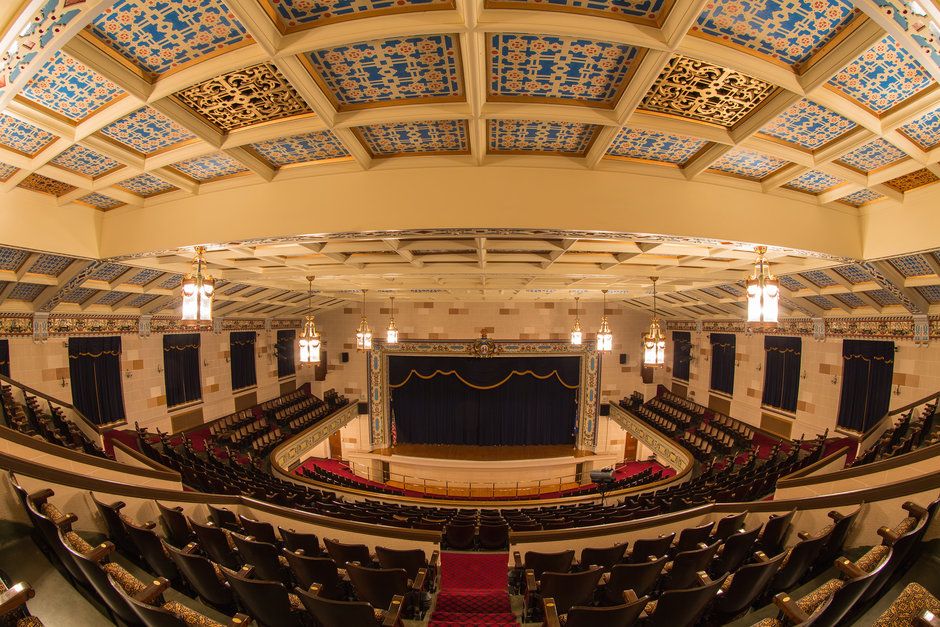 Location: Aurora, MINNESOTA
June 28-July19, 2015
The city of Aurora, in northeastern Minnesota, is not a place you'd expect to encounter a lot of cultural activities. Even the movie theater closed a few years ago. Two hours by car to the nearest big city, Duluth, and one hour from the Canadian border, it is a favorite spot for hunters and fishermen, as well as hikers on the Mesabi Trail. And for a few summer weeks, this quiet town of 1,800 is transformed into a communal celebration of classical music.
Northern Lights Music Festival started in 2004 as a two-week summer music camp for gifted children. Founder/pianist Veda Zuponcic, a professor at Rowan University in New Jersey who was born and raised in Aurora, got the idea while performing at a celebration of the city's 100th anniversary. From the stage of the Aurora School's beautifully equipped Aurora School auditorium, she got to thinking, why not use some of these magnificent old 1920s school buildings in summer time and bring back some business and culture to the community?
Relentless efforts by Zuponcic and local supporters brought funding from state government and private sources. Donations continue to pour in, enabling concerts to be free and opera tickets to cost only $20-25.
In 11 years, NLMF has developed into a major nearly 30-day event offering master classes, recitals, concerts for children, lectures, chamber and orchestral performances, and a fully staged opera whose three to four performances are invariably sold out. Major roles are handled by young professionals, and the chorus is semi-professional; everyone else, including the children, is a volunteer. Members of the community all pitch in, whether building sets, running the lights, or performing. The town provides the venues at no charge.
In the summer of 2013, I heard a beautiful performance of La Bohème, led by Festival Music Director Gavriel Heine (also a conductor at the Mariinsky) and performed by young singers with a 40-member orchestra comprised of players from 17 to 57.
Performances take place in Aurora and nearby Chisholm, Hibbing, and Ely, in schools and historical venues, like the 105-year-old, recently restored B'nai Abraham Synagogue in Virginia. Students and faculty present a Fourth of July concert in the school auditorium after the local parade, in which the Festival, with its own lavishly decorated float, is an indispensable participant. This year's concert offers Gershwin's American in Paris; other season highlights include Lehar's Merry Widow, several tributes to Alexander Scriabin, and vocal workshop concert with scenes from Der Freischütz; Susannah; and The Marriage of Figaro. —Maya Pritsker

WHO'S BLOGGING


RENT A PHOTO
Search Musical America's archive of photos from 1900-1992.