---
[Off The Beaten Path]
Festival Opera Barga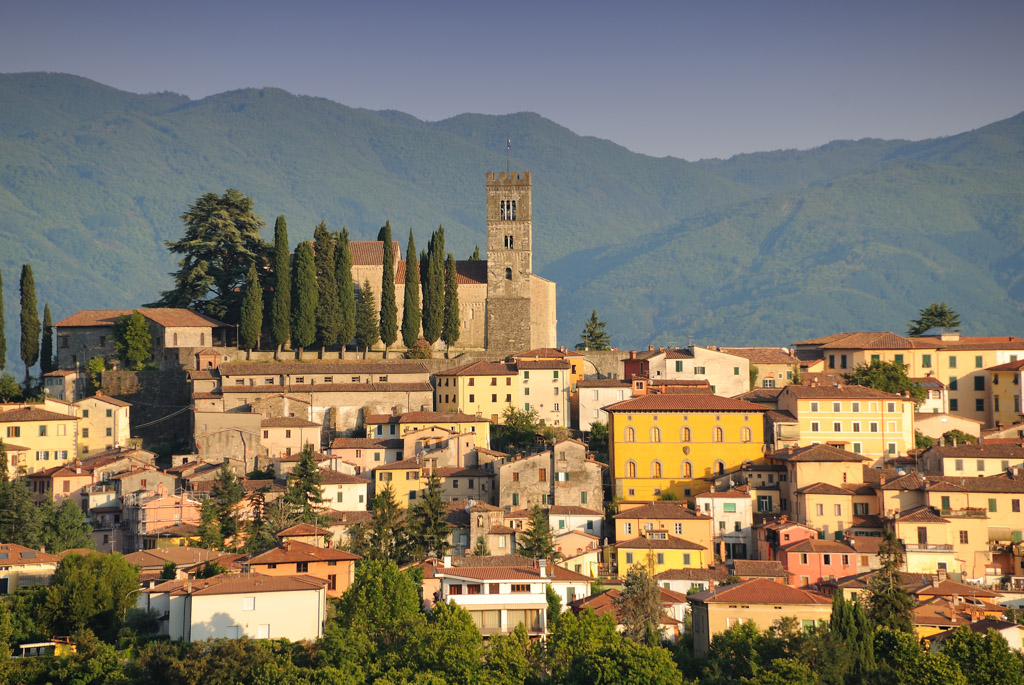 Location: Barga, ITALY
June 26-July 26, 2015
Opera Barga is based in the medieval walled city of Barga north of Lucca, nestled among the green hills of so-called ''Tuscanyshire"— a local joke as many historic mansions and farmsteads have been bought by affluent Britons. The festival, too, is run by a British expat: actor-cum-stage director Nicholas Hunt, whose parents Peter Hunt and Gillian Armitage founded the Festival in 1967 with the support of Italian-American music teacher Larry Malfatti and Peter Gellhorn, then director of the BBC and Glyndebourne choruses.
Its main venue is the 18th-century Teatro dei Differenti, seating 289; further venues are drawn into service both in Barga proper (Chiostro del Conservatorio di S. Elisabetta) and in the villages of Bagnone and Cutigliano. Since its inception, the Festival's mission has been to present rare Baroque operas alongside avant-garde works—often world premieres. Young artists are selected through audition and given the opportunity to perform with guest artists from the world over.
The centerpiece of the 2015 season is Catone (Cato), a "pasticcio opera" in three acts that Handel produced in 1732 for London's King's Theater, inserting arias by famed composers of his day such as Leonardo Leo, Antonio Vivaldi, Leonardo Vinci, Johann Adolf Hasse, and Nicola Porpora. A wealth of vocal and instrumental recitals will round up the Baroque section, including duets by Monteverdi, Haendel, and Bach sung by soprano Roberta Invernizzi and contralto Sonia Prina. Modern music performances will revolve around Sibelius and the "Progetto Inaudita" (literally: Unheard-of things) project, a series of ten premieres performed by the Ensemble Multilaterale and led by composers Francesco Filidei and Franck Bedrossian.
The festival is funded by the Regione Toscana (35,000 euros), the National Ministry for Culture and the banking foundation CariLucca (25,000 euros each). A further 40,000 euros comes in from coproductions with the resident period band, AuserMusici. Minor, yet treasured, contributions are offered by the City of Barga (10,000 euros) and sundry private donors, including 5,000 euros from crowdfunding. Total assets are estimated around at 180,000 euros, largely invested in productions, artists' salaries/expenses, and communication/marketing. Management goes unpaid, save for expenses. —Carlo Vitali

WHO'S BLOGGING


RENT A PHOTO
Search Musical America's archive of photos from 1900-1992.