---
MA 30 Profiles in Courage: Matthew Peacock

Founder and CEO
Streetwise Opera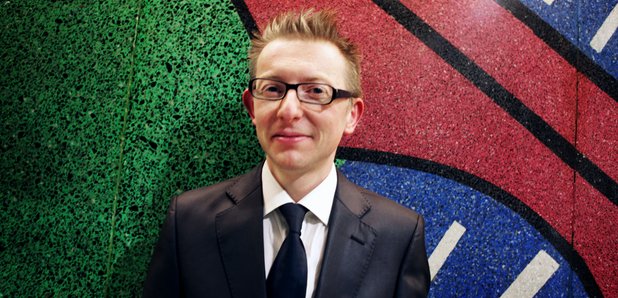 As a former assistant editor of Opera Now magazine, Matthew Peacock could have spent a lifetime enjoying press tickets and lounging on the red plush of the stalls. But it was not enough. He would often leave his desk early to go and help out at a local shelter for the homeless, and he entertained the view that opera was not just for the well-heeled but could help to transform the lives of those less fortunate. In 2000 one of the people at his homeless shelter read out a press quote from a politician, who said, "The homeless are the people you step over coming out of the opera house." That made its mark, and was the catalyst to the formation of Streetwise Opera, a remarkable company that has now been giving homeless people a voice for over a decade.
"It was a stupid stereotyping of two different worlds," Peacock said, "and it occurred to me that if these worlds—opera and homelessness—could be brought into the same arena, it could say something about the way art and society make an impact on each other." Starting as a small London operation, it has grown to include 11 homeless centers across the U.K. and has an international presence in Australia, Japan, and North America.
Peacock's conviction that opera could be a vehicle for helping homeless people and his determination to do something about it was recognized in 2007 by then Prime Minister Gordon Brown, who included Peacock in his book Britain's Everyday Heroes. In 2011 he won a place on the Queen's birthday honours list. The recognition is well earned, but Peacock deflects the attention, insisting that it is the homeless people who deserve it for their extraordinary courage in overcoming obstacles to move their lives on.
"So many things that you think are impossible have just to do with courage, actually," he says. "It never surprises me anymore that our performers can do so much, because of their courage, and the artistic standard of what we do has been a bit of a surprise actually.''
It was a surprise for critics, too, including the opera doyen Rodney Milnes, who described Streetwise's first production of Britten's Canticles, staged around Westminster Abbey, as "Truly awe-inspiring…. Cynics detecting political correctness in overdrive would have felt satisfied if the results were makeshift and amateurish, but the opposite was true. Musically, the performances were superb."

WHO'S BLOGGING


RENT A PHOTO
Search Musical America's archive of photos from 1900-1992.