---
MA 30 Profiles in Courage: Michael Pastreich

President and CEO
Florida Orchestra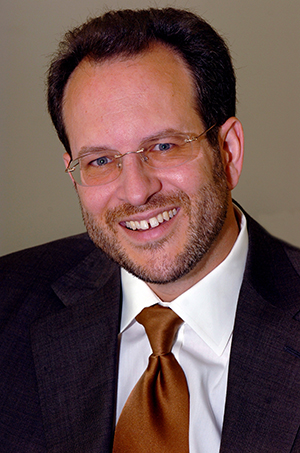 Before he went into orchestra management, Michael Pastreich worked as a firefighter—apt training for the job he took in 2007 to run the Florida Orchestra. Pastreich needed to put out many fires with the Tampa Bay area orchestra, which had a long track record of rocky finances. Among other problems, the orchestra had a structural deficit of $3 million, and when the new CEO presented a bold plan to tackle it, much of the board resisted. "Within six months all but three board members were gone," he said. "But our next three chairs came on because of [my] plan."
Pastreich's aggressive approach was a risk, but it paid off. Today, the debt is gone, and since his arrival the orchestra has raised $48 million for its annual fund, endowment, and other campaigns—all during a recession that hit Florida especially hard. This season, he projects a balanced $9.5 million budget and expects to negotiate a new contract with musicians to continue an upward trend in their compensation that began in 2012–13.
A high-profile move in the turnaround came when Pastreich, 46, undertook a multiyear cultural exchange program with Cuba, at the suggestion of former Music Director Stefan Sanderling. It began in 2011 when a wind quintet of principals from the orchestra went to Havana to give a concert and master classes. "There was significant danger of political fallout within the Florida political structure and within the community," Pastreich said. "It turned out to be overwhelmingly popular."
The exchange has gone on to include a 2012 guest-conducting engagement by Enrique Perez Mesa, music director of the National Symphony Orchestra of Cuba; a concert by the Cuban orchestra in St. Petersburg six months later; and in 2013 a performance of the Sibelius Violin Concerto in Havana by Florida concertmaster Jeffrey Multer. Percussionists from Cuba are featured in a Florida Orchestra concert this season.
In another brave, somewhat counterintuitive move, the orchestra sharply reduced and simplified ticket prices—to $45, $30 and $15—in the face of a long-term decline in ticket revenue. It also developed a series of rock-themed concerts such as "Radiohead Meets Brahms." The strategy has worked. "Not only have we seen a 34 percent increase in paid attendance over the past five seasons, but the people buying the tickets don't look like our regular audience," he said. "They're a little bit less white and they're drastically younger."
And then there was the case of the unhappy music director. When Sanderling stepped down two years sooner than called for in his contract, Pastreich mounted an impressive search for his successor. He brought in a virtual who's-who of up-and-coming conductors as candidates the past two seasons, leading to the appointment of Michael Francis, who assumes the job in 2015–16.

WHO'S BLOGGING


RENT A PHOTO
Search Musical America's archive of photos from 1900-1992.