---
MA 30 Profiles in Courage: Mattias Naske

Intendant
Vienna Konzerthaus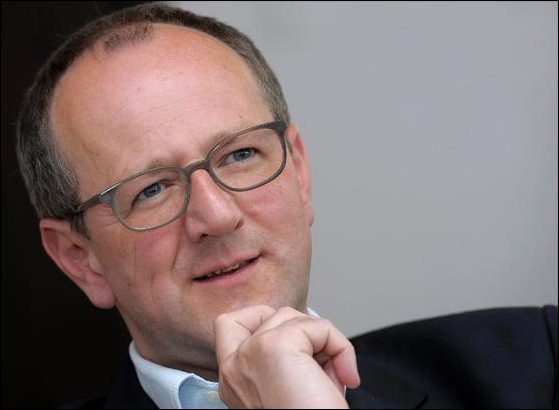 The Vienna Konzerthaus has been struggling with debt since an expensive renovation in 2001. It receives only 13% in city funding, and it must hold its own against the famed Musikverein, where the ghosts of Mozart and Brahms are said to roam the halls.
But since Matthias Naske became intendant in July of 2013, the house has been forging a healthy future. The Vienna native, 49, has not only made the financial challenges transparent, but taken an ambitious direction with programming.
Citing the need to avoid the "institutional arrogance" that can quickly put any organization in hot water, he has expanded jazz and world music series and even introduced experimental alternative bands under the premise that such acts are "already part of the heritage." "Local Heroes," one of four new series this season, will feature Vienna-based groups such as Koenigleopold and "Sofa Surfers."
Naske has expanded the children's music programming as well, offering five different subscription packages, with the new "Cinello" geared toward toddlers. He also created a strong partnership with the Wiener Symphoniker, which, among other appearances, is featured in one-hour concerts during the series Fridays@7.
The spring and summer will bring new mini-festivals Gemischter Satz, featuring music, literary readings, theater, and art side-by-side, and Bridges, which will focus on contemporary music outside Austria. Meanwhile, the leading contemporary festival Wien Modern is going strong this fall with the chamber ensemble Klangforum Wien, Arditti Quartet, and more.
This season features no less than 13 world premieres and 27 Austrian premieres, with composers ranging from John Adams and Mark Andre to Gyorgy Kurtág and Eno Poppe. With almost 29,000 subscribers, the house will feature up-and-coming artists such as Patricia Kopatchinskaja and Robin Ticciati while also hosting programs with the coveted baritone Matthias Goerne.
"I like to bring together the right people onstage with the right audience members and the right kind of communication in the right location," Naske said last year. "That for me is the definition of 'presenting.'"
A trained lawyer, Naske returned to Austria after serving as general director of Philharmonie Luxembourg and the Orchestre Philharmonique for over a decade. He also draws upon experience with organizations such as the Jeunesse Musicale Österreich, Gustav Mahler Youth Orchestra, and Camerata Academica Salzburg.

WHO'S BLOGGING


RENT A PHOTO
Search Musical America's archive of photos from 1900-1992.