---
MA 30 Profiles in Courage: Misty Copeland

Soloist
American Ballet Theatre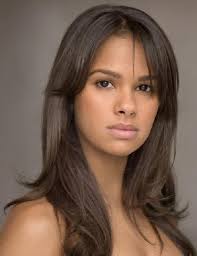 Thanks to Misty Copeland, gone are the days when a company dancer waits for the person in charge (usually a man) to give her the spotlight. The first African-American soloist at the American Ballet Theatre in more than two decades, Copeland has been increasingly vocal about two things: the paucity of female black ballerinas, and her wish to be promoted to principal dancer at ABT, the company she joined in 2001.
Her two-fold campaign has ramped up since the March publication of Life in Motion: An Unlikely Ballerina. "This is for the little brown girls," she writes in the prologue. The autobiography describes her late introduction to ballet (age 13), and the custody battle between her first dance teacher and her mother. The dispute created a media storm in Los Angeles, where Copeland grew up and where shes won a Spotlight Award as the best Californian dancer, just two years after beginning ballet. Luckily a 1999-2000 summer scholarship to ABT's training academy gave Copeland needed independence and she joined the corps a year later.
For leading roles in La Bayadère (2003), Raymonda (2004), and Twyla Tharp's Sinatra Suite (2007), Copeland received critical acclaim. "I really felt like I was going to crack" she told The New York Times of those days where she was performing principal roles and dancing in the corps simultaneously. She was finally named soloist in 2012; one of her first roles with that title was The Firebird by Alexei Ratmansky, who has said that his inspiration partly derived from Copeland's piercing, athletic jump. Unfortunately, just after Firebird, she was diagnosed with six stress fractures to her tibia, and had to undergo surgery. She convalesced for a year.
Copeland is currently featured in an Under Armour campaign dedicated to women athletes, whose I Will What I Want video has received more than 6.5 million views. Slow motion close-ups reveal her taught, shapely musculature and elastic precision, as she ascends on pointe like a Phoenix rising from the ashes. A child's voiceover reads an official rejection letter from a ballet academy in which she is told she doesn't have the right body—in other words, she is not waif thin.
This notion of suitability infuses Copeland's Firebird (September 2014), a children's book in which a young, fragile girl doubts her ability to be, like Copeland, a black ballet dancer who succeeds in a white-dominated tradition. As of this writing, Lauren Anderson (Houston Ballet, 1993-2006) is the only black female to be named principal of a major U.S. ballet company.
Copeland's consistent advocacy is showing results. Last year, ABT announced its partnership with Project Plié, an organization that offers free ballet training to underserved youth.
As the ABT season came to a close this fall, and Copeland performed the lead in the über white classic Swan Lake, many are betting that the 32-year-old will be a principal within the year. The prodigy turned courageous proselytiser is making history.

WHO'S BLOGGING


RENT A PHOTO
Search Musical America's archive of photos from 1900-1992.