---
MA 30 Profiles in Courage: Steven Blier

Artistic Director, New York Festival of Song
Artistic Director, Vocal Rising Stars, Caramoor
Vocal Coach, Collaborative Pianist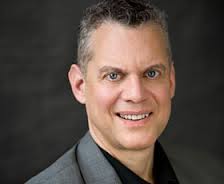 Nothing has stopped Steven Blier from pursuing the art form he loves and taking it to an entirely new level.
Blier accompanied singers in grammar school, though his parents preferred he study medicine or law. He followed his own path at Yale, studying piano with Alexander Farkas. He trained further in New York, and launched his career coaching the likes of Renée Fleming, Samuel Ramey, and Cecilia Bartoli.
In 1988, Blier co-founded The New York Festival of Song with pianist Michael Barrett. They believe that everyone has a need to be sung to, not unlike the need to be told stories. "A song is the closest thing in waking life to dreaming," Blier says, and he has made many dreams come true on both sides of the footlights.
What Newsday calls "the most reliably excellent musical organization in New York," NYFOS presents unusual or rarely heard songs, from lieder, Latin jazz, and doo-wop to Broadway and zarzuela, sung by emerging vocal artists and broadening the very definition of term "art song."
But Blier's most impressive feat is not coaching the greats or running a nonprofit arts organization. That he has done all this while living with FSHD, a form of muscular dystrophy, is testament to his courage and determination as an artist and an individual. Today he works—unstoppably—from a wheelchair; medical breakthroughs offer hope that progression of his FHS can be slowed.
Recently Blier lent his talents to an FSH benefit, coming away with accolades and gratitude for his still-powerful hands and forearms. "I thought, I dodged so many bullets," he says. "Think what didn't happen to me."
The artistic director of Caramoor's Vocal Rising Stars, Blier has prepared singers for organizations from the San Francisco and (former) New York City Opera to Wolf Trap National Park for the Performing Arts. He has been on the faculty of the Juilliard School since 1992.

WHO'S BLOGGING


RENT A PHOTO
Search Musical America's archive of photos from 1900-1992.