---
Vantage Point: One Size Does Not Fit All

Thinking outside the box, literally, will help sell more tickets
When you think about potential ticket buyers, what's your perspective? Are you standing inside your venue looking out at them? Or are you standing out there with them, looking at your organization from their point of view?
This is the thinking at the heart of market positioning—how we want our business to be perceived. With the data we can now access through Customer Relationship Management (CRM), we are able to think less about "selling" than "helping people buy." As such, we need to re-think what we communicate, to whom, and on what devices.
Virtual is real
It's important to note that tablet ownership is about half of that of smartphones in 3 years!
It is a moot question as to how "virtual" marketing and sales for the performing arts has become. You may be maintaining traditional print and advertising channels, which are important for communicating brand values. But the data suggests that most customers now rely on smartphones and tablets for your emails, social media, interactions with your venue and, indeed, for ticket purchases.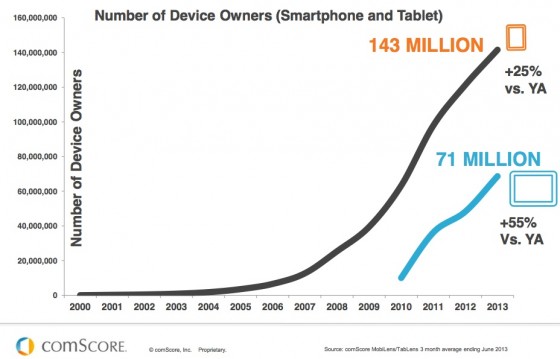 US smartphone ownership has increased 25% to 143 million and tablet ownership has increased 55% to 71 million.
So how much should this change the way we do business with our customers? For a start, we have to get the "form" factors right. Exactly what device are they using and what are the screen size and shape?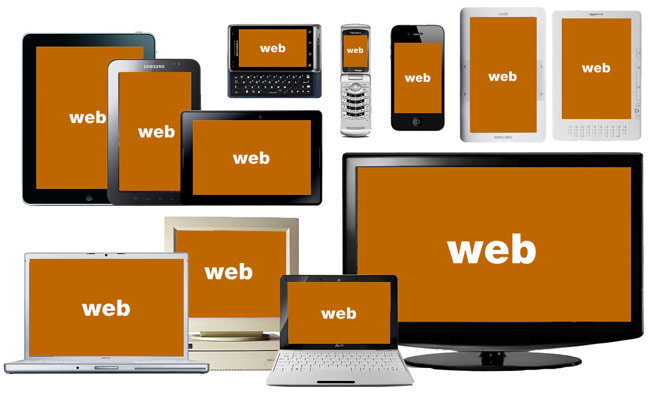 Note: Internet Browsers can recognize form factors; some operating systems are now restricting views to specific formats, e.g. only portrait on larger screens; the display of key information and importantly, navigation, needs to be optimized to the form.
Embed the pitch
After "form" comes content, itself relevant to the recipient and the device. Have we just e-mailed a customer about a particular event with a deep link in the message that identified them, so when they clicked through they were recognized and their data input hugely reduced? Or did they click through from somewhere else—a Facebook post? A tweet? An ad on Google? Are they a newcomer or a returning customer? If the former, we can begin to capture their data for our "database of truth." If the latter, "cookies" might recognize the retuning smartphone or tablet once the customer name is entered and confirmed. It certainly works for Amazon.
Make a purchase, get a gold ring
Thanks to CRM, once a purchase is made, we can now know who the customer his, his past purchases, whether he is a single-ticket buyer or a subscriber, how many tickets he buys for friends or family, what kinds of tickets he buys, whether he is a donor, a sponsor, a volunteer, etc. In advertising and software development, they talk about this as putting a "code halo" around a customer.
We can use that halo every step of the way, targeting our messages based on their personal profile, thanking them for their last donation, giving them special repeat-purchase or subscriber offers—matching our messages to their motivations.
We can also seek their feedback as we help them buy, canvas their opinions, always ensuring that they pay by the most convenient method—ideally one-click—and that they get their tickets in a way easiest for them. Which begs the question, are our customer-service procedures designed for our convenience or theirs? In our messaging, are we email blasting to the broadest possible base, or taking the time to target our communiques to individuals or groups with specific needs and interests?
This is a lot to rethink but, thanks to technology, consumers have already made the leap into this new environment. It's time to catch up.
---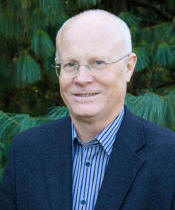 Roger Tomlinson is a London-based management and marketing consultant, working in the arts and entertainment sectors. An expert on integrated solutions and developing online technologies for ticketing and marketing, he has authored several books including Full House: Turning Data Into Audiences and Boxing Clever, Developing and Managing a Website. He also produces the The Ticketing Institute information web site.

WHO'S BLOGGING


RENT A PHOTO
Search Musical America's archive of photos from 1900-1992.