---
Not All Systems or Suppliers are the Same

Our ticketing guru updates his 2013 report on the major players
It hasn't been long since I last made an attempt to describe the vast array of ticketing systems/services that are available [See Choosing the Right System, the Major Players], and the field will never stop evolving. The headlong rush into advanced Customer Relationship Management (CRM), social media integration, email marketing, mobile optimization, and advanced web tools, has pitched new vendors against old, caused a clash among business models, and started technology wars over The Cloud.
Ticketing-system suppliers range from the comprehensive "software solutions" type, such as Tessitura, to browser-based web services such as TicketFly. Relative newcomers such as Spektrix and EventBrite challenge venues' ways of doing business.
Most established ticketing systems are broadly comparable in delivering the latest must-have technology—to secure a sustainable number of customers you now have to do more than cover the basics. But there are stings in the tail when systems don't deliver what is expected, so "buyer beware" and make careful cost comparisons.
Category I: The Major Suppliers
"Platforms," the buzz word of the moment, deliver the "database of truth," can interact deeply with other software solutions (email clients, scheduling and planning, point-of-sale, fund-raising, FO-H), and offer state-of-the-art comprehensive functionality. They serve as a one-stop shop for customer interfacing in all areas such as e-marketing, social media, web sites, loyalty schemes, memberships, subscriptions, and fund raising. Some systems are truly delivering the "state-of-the-art," such as TopTix SRO4.
There is a higher price tag for this, in return for generally larger supplier sales, support, and service teams, as well as a high level of knowledge about the operating environments in user organizations and continuous upgrades. Tessitura is seen as the not-for-profit exemplar and has a huge body of satisfied users around the Englishspeaking world. It does have serious competition from other international systems, some of which are mentioned below:
There is also a big following for systems in this group that can meet high-specification demands:
The advantages of all of these companies are the great software functionality, with regular releases of new versions. Users also see as an advantage the client base and the user group conferences—Tessitura's being the biggest in the world, with offshoots in Australia and Europe.
The only disadvantage is the relatively high cost—in most cases worth it for the broad functionality—and the need for "intelligent users for intelligent systems." Watch out for the implementation process; be sure that the scope of work delivers what you want.
Category II: The Challengers
These suppliers all bring something different to the table, work closely with their users, and many challenge the orthodoxies of ticketing.
These suppliers are all in the business of achieving customer satisfaction, helping people work smarter, enabling venues to thrive as well as survive in these challenging economic circumstances. Expect a range of ways to pay for the system (watch out for how much "pay-as-you-go" actually adds up to) and make sure they understand your operating circumstances.
Category III: The Rest
This is a big group, too many to list, comprised of both time-served survivors and start-ups, and some local and regional suppliers. Some have only a few users, mostly the newer ones, while some of the older ones have left their product restricted to just ticketing, despite the newer web-based ticketing services bursting with email and social media integration. It is hard to compare the huge range of solutions and prices, but fundamentally the majority of these are more focussed on web sales and have limited tools for the box office, for membership schemes, and for subscriptions. Users will have less control over their system, may not have control over their customer data, and will be sharing their solution with others.
These are not all-in-one solutions comparable with those in Categories I and II, though inevitably they are rapidly catching up. The kinds of fees charged can add up significantly, for both the organization and the ticket buyer, and venues will want to know exactly when they will receive their income—five days after an event matures is no good for cash-flow.
Do these suppliers actually offer competitive solutions in terms of their functionality from a marketing, CRM, and social media perspective as well as ticketing? Can they handle your memberships, subscriptions, and fund-raising? They can often cost more than total solutions in the other categories, though there are exceptions. Whichever path might fit you or your organization's needs, buyer beware.
---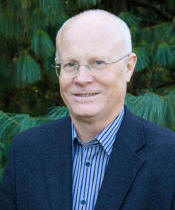 Roger Tomlinson is a London-based management and marketing consultant, working in the arts and entertainment sectors. An expert on integrated solutions and developing online technologies for ticketing and marketing, he has authored several books including Full House: Turning Data Into Audiences and Boxing Clever, Developing and Managing a Website. He also produces the The Ticketing Institute information web site.
---

WHO'S BLOGGING


RENT A PHOTO
Search Musical America's archive of photos from 1900-1992.