---
The Pros and Cons of Self-Publishing

If you're a do-it-yourself type, this may be the route for you; just be sure you know the down sides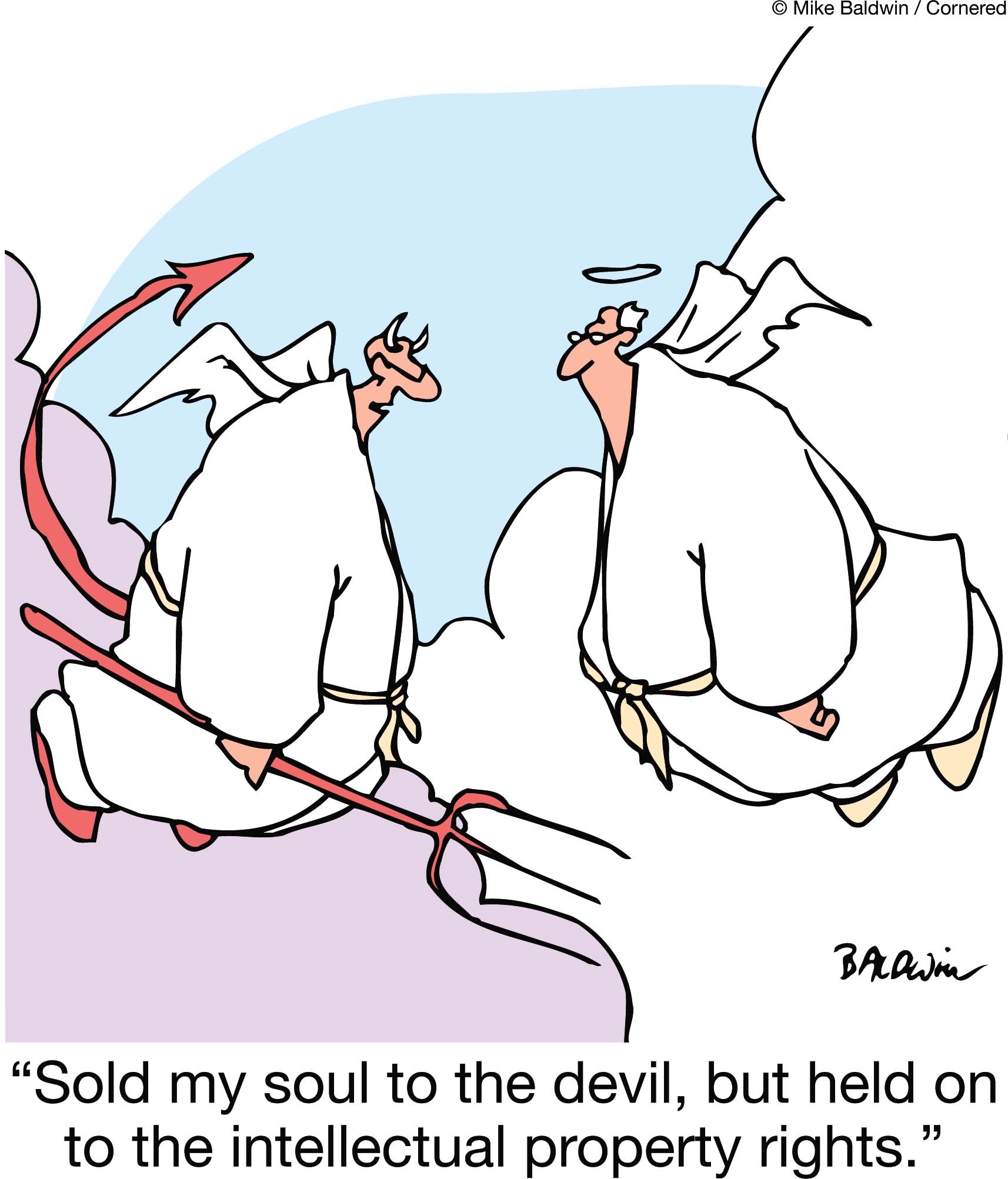 Publishing your own music was once viewed as a last resort, something akin to hiring a vanity press for your novel. But the Internet has changed that. Increasing numbers of composers are joining the DIY (do-it-yourself) crowd, for reasons both remunerative and artistic. The Big Name music publishers may be able to help a lesser-known composer get his foot in the door, but in exchange they'll take 50 percent or more of pretty much everything—performance earnings, rental fees, CD and DVD royalties, and licensing fees. Plus, more often than not, they own the copyright. Don't want your music used in a commercial for dishwashing liquid? If you've given up the copyright, you may have little or no say in the matter. Plus, you'll only get a percentage of whatever revenue it generates.
Self-Publishing
The main reason to self-publish is money: your piece, your rules, your royalties. Here are a few basics of the DIY model.
Protect your work
Establish membership as both composer and publisher in one of the performing rights organizations (PROs)—ASCAP, BMI, or SESAC. They collect royalties for their members whenever their work is performed, live or otherwise.
Register your work for copyright with the Library of Congress (optional)
Promote your work
Build yourself an attractive web site. Record excerpts of your work(s) for streamable sound samples. Be sure to include contact information, a biography, high-resolution headshots, any performances of your work (past or scheduled), links to purchase or rent a score, and anything else to make your music look and sound appealing.
Join SoundCloud or BandCamp, which are online communities with embedded players that enable composers to share and sell their work.
Jump onto social media, if you haven't already.
Hire a publicist. If you're willing to make the investment, they can really help get your name, and your work, into the pipeline. Christina Jensen, Sarah Baird Knight, Peter Robles, and Alanna Maharajh are a few of the New York-based publicists who work with composers.
Join (and participate in) a composer organization such as The Society of Composers (SCI); Vox Novus, which specializes in new work; New Music USA; National Association of Composers USA (NACUSA).
Connect in person. Go to composer and performer colleagues' concerts: supporting their work may make them more interested in yours. [See sidebar Making that Connection]
Print, sell, or rent your work
There are a number of sites on which you can sell your music while still retaining all the rights (some charge a flat fee to participate). Consumers can download samples and/or scores, listen to MP3 files, search by genre, instrumentation, level of difficulty, and other categories.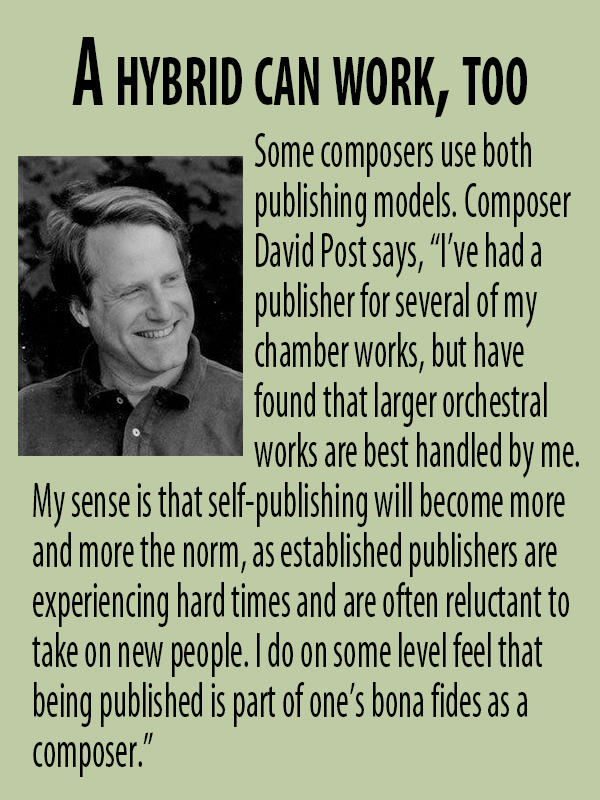 Similarly, on sites such as the International Music Score Library Project and New Music USA's Online Library you can upload your scores for free download. By sharing your work, you increase the chances of people discovering it while browsing through the thousands registered.
There are also sites that specialize by genre:
Further reading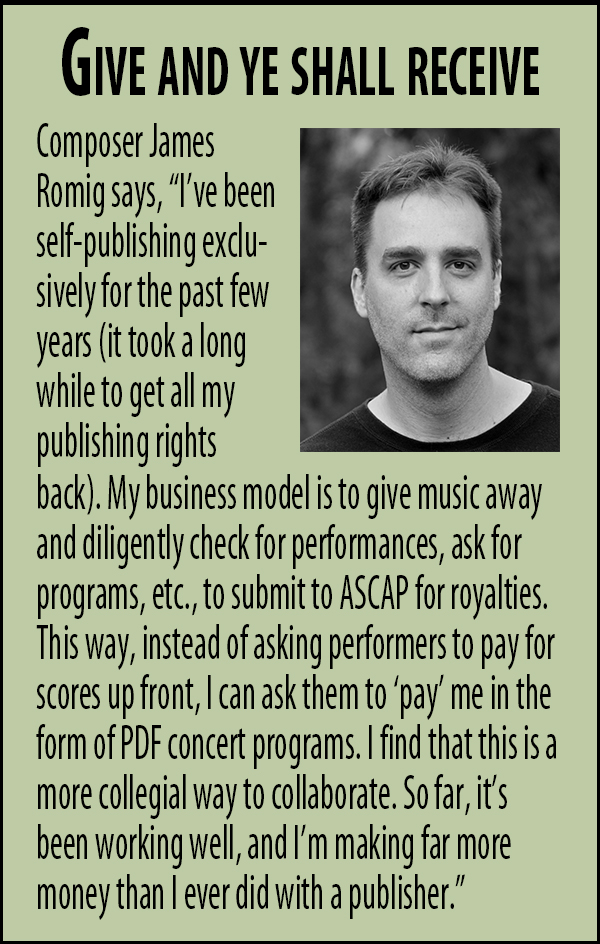 Corporate Publishing
The big publishing companies that handle contemporary music include Boosey & Hawkes, G. Schirmer, Schott, Carl Fischer, Theodore Presser, Universal Music Publishing Classical, Ricordi, and Peer Music.
Each works with composers who write in a variety of genres. But they make most of their income from the exploitation of their catalogs via performance royalties, sales, score and part rentals, etc.
The pros and cons of going the publisher route match pretty directly with cons and pros of self-publishing.
Pros
In exchange for owning the copyright and taking 50 percent of the proceeds from performances of your work, the corporate publisher handles:
Promotion and advocacy within its network of contacts, from retailers to conductors/artistic directors (especially important for unknown composers)
Preparation, production, and distribution of scores
Sales/rentals/performances and collecting proceeds therefrom
Passing on performance information to PROs
Contract negotiations, both for commissions and performances
Cons
In exchange for all of the above, the publisher will:
Own the copyright and take 50 percent of all royalties
Own the copyright and take as much as 90 percent of retail score sales
Own the copyright and license it to the highest bidder, with or without your approval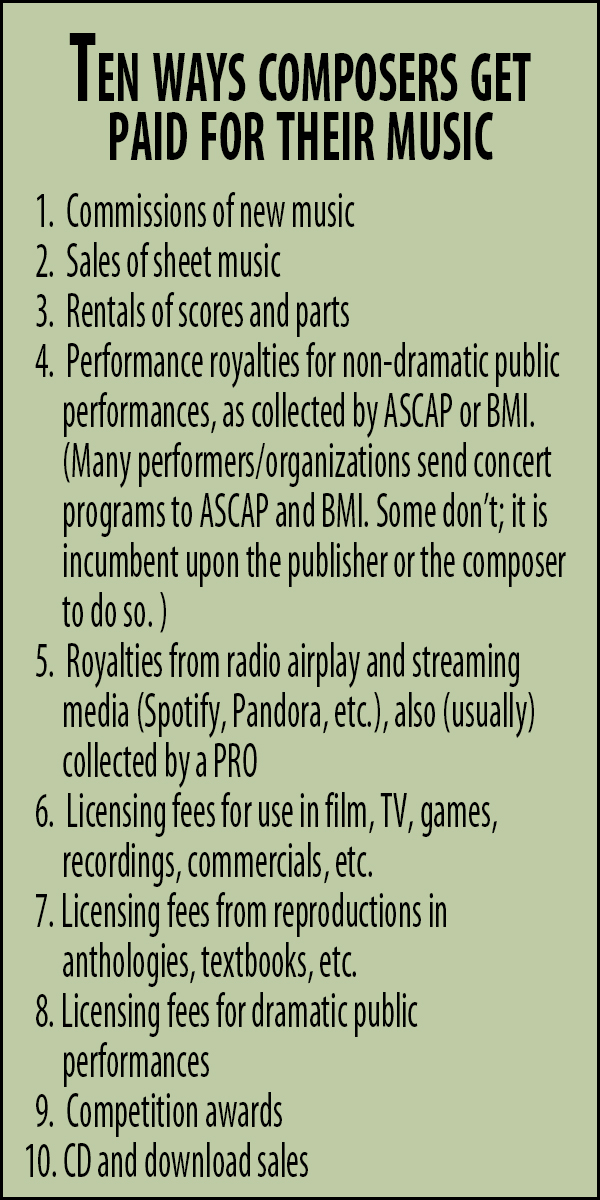 The Indie Route
Independent publishers carry out the same functions as the corporate publishers, and for the same trade-offs in copyright ownership and sales splits. In some circles, particularly academe, having your piece "with a publisher," large or small, still carries a certain cachet. Plus, some composers need a hand with the business aspects.
Some indies, like the specialists listed above, can help to get a piece out there better than a composer might do on his or her own. Mileage varies. But the reputation and resources of the Big Names will always beat the Little Guys.
---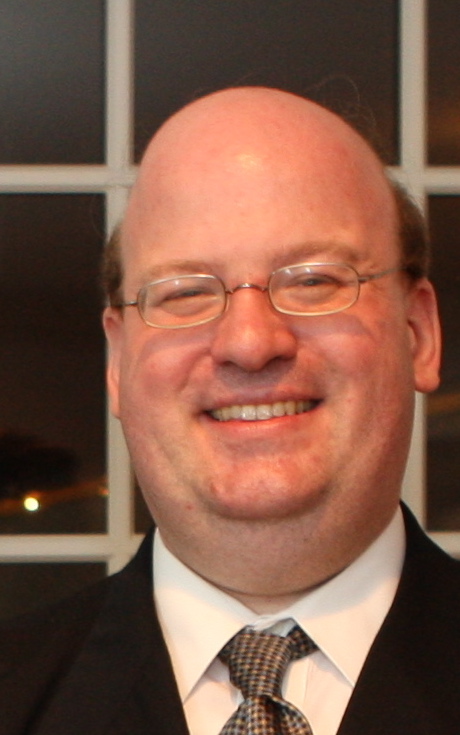 Composer Christian B. Carey contributes The New Classical blog to Musical America. He is associate professor of music composition, history, and theory at Westminster Choir College in Princeton, NJ.

WHO'S BLOGGING


RENT A PHOTO
Search Musical America's archive of photos from 1900-1992.