---
A Magical Moment at the Met

Jazzman Håkon Kornstad thought he had found his niche—until he discovered opera.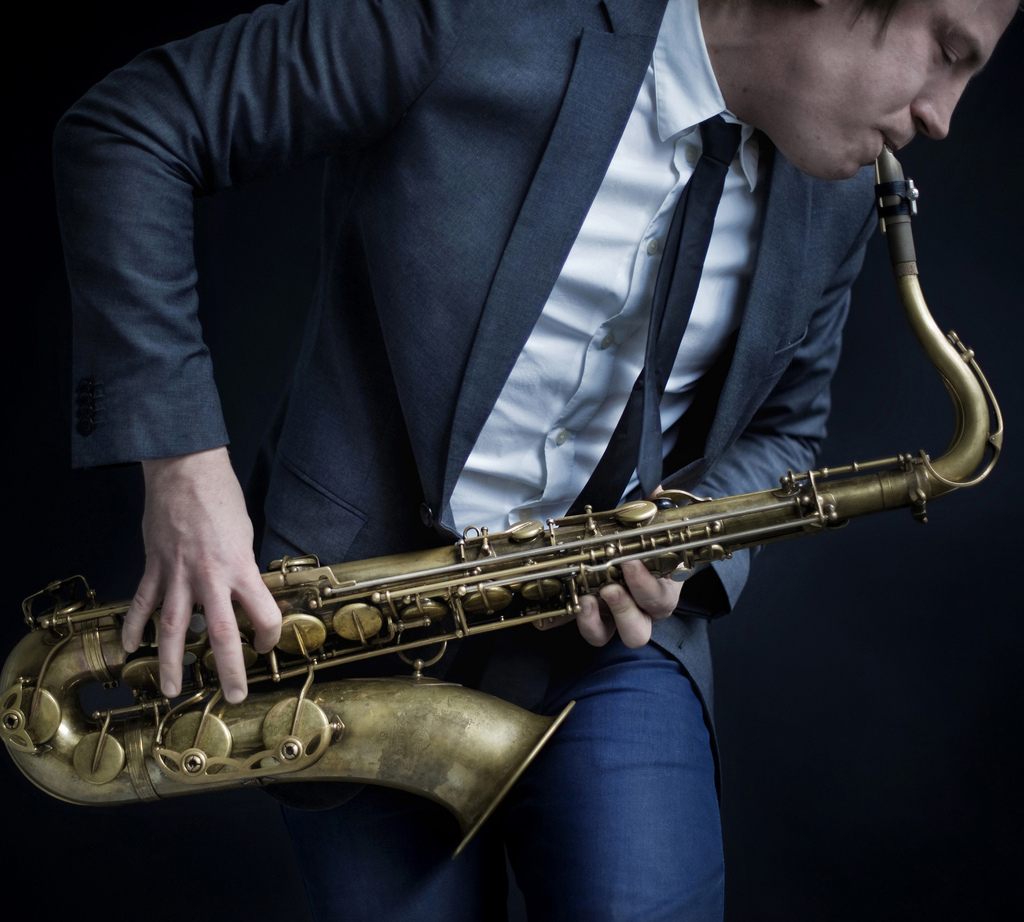 Norwegian jazz saxophonist Håkon Kornstad had a healthy career as a band leader, sideman, and soloist, with some 40 recordings to his credit in all three capacities. Then, four years ago, he discovered opera, and was "blown away." Currently, he's managing to juggle his newly uncovered operatic tenor with his jazz-saxophone tenor in a new act he calls "Tenor Battle."
We were curious to know, as he put it in a recent TED talk, "how a healthy guy playing the saxophone and making a living out of it would suddenly start singing opera, at the age of 32—from scratch!—when my jazz career finally had started moving.'' Kornstad is currently completing his master's degree in voice at the Academy of Music in Oslo. This month, he sings the role of Ferrando in Mozart's Così fan tutte.
What happened? Your jazz career was doing just fine.
It might sound strange, but I had recorded three solo albums, and it struck me that I was following other people's ideas about solo sax rather than what I really wanted to do. Jazz is a language, and you can get stuck in it. I was constantly on the same free jazz circuit, in the same clubs. I realized that if I was going to be really honest with myself, I would have to sing.
I had sung briefly with a band in the past, just background vocals, and people noticed I had access to a high falsetto. At the time, it occurred to me, "Maybe I could be good at this," but it didn't really progress from there.
So what gave you the final push?
I was in New York to play gigs and get some inspiration. A friend spontaneously asked me to go to the Met. I thought, "opera—OK, the smell of moth balls and Chanel No. 5." I had been once in 1997, but I was so jetlagged that I feel asleep. This time, I was really blown away by force of it. The singers seemed to make the whole room tremble! I believe it was Cavelleria Rusticana and Pagliacci. James Levine was conducting.
I think I had been wanting to sing for a long time but couldn't find a style I could identify with. And suddenly here was this breathtaking sound.
That week I went back to the Met three times. I thought this was a new hobby. A couple weeks later, I met an opera singer who I wanted to play saxophone with. But once we started, I realized I wanted to do what she was doing—sing opera. I knew I had to follow this track. I wanted to become an opera star.
She was your first teacher?
No, she picked up the phone and called Pamela Kucenic, who is one. Pamela said she could hear a significant instrument in there, which was of course inspiring. She trained me as a baritone. Then I went home to Norway and did all of her exercises. When I came back a few months later, I was a tenor! She told me if I wanted to be an opera singer, I had the possibility to do so.
And so you decided to enroll at the Academy of Music in Oslo.
Right. I think I was their oldest student, ever.
What was your audition like? Were you nervous?
Not really. At that point, like many fresh singers, I thought I could sing anything. I remember auditioning with an aria from Fanciulla del West, which was kind of heavy for a tenor. But it actually went really went well. Then I started school; as you learn, you realize how little you know.
I felt like a rebel; I would say no to jazz gigs and just study opera all year.
What happened to your jazz career?
At first I thought I would lose gigs—I stopped playing sax for many months. Then I started thinking I should at least try to combine my own jazz improvisations with singing. I did a concert, and the response was good. And then things started coming along that were far more attractive than before [as a strict jazz artist]. I played a solo project in Wigmore Hall and together with Joshua Redman. To apply for leave from school to play gigs like that was kind of funny! This summer, I play solo at the Spoleto Festival USA.
How do you find the opera world, compared to what you've been used to?
As a singer, you are told what to do and what not to do. I am not used to that from jazz: There is a sort of a rule that you can play however and whatever you want. It's also more important to be an entrepreneur in jazz. You need to think about where on the shelf you want to put yourself, what kind of niche you want to fill. You can't do that in opera until you find your own true sound. I am actually really welcoming all the guidance. Perhaps once I get my opera together I will feel as free as I do with jazz.
What about the performance aspect?
I had been on a stage thousands of times, but only with a saxophone. It was interesting to feel how awkward everything was without holding an instrument. For my first staged production, a small role in Salome, I went back to the stage at school every night just to get used to walking across it.
What do you envision for yourself in the years to come? To sing on the world's great stages or do your own thing?
I have tried not to be specific about my dream. It is basically to always follow my inner instincts. I want to pursue an opera career but have learned that it works best to be open to whatever happens.
---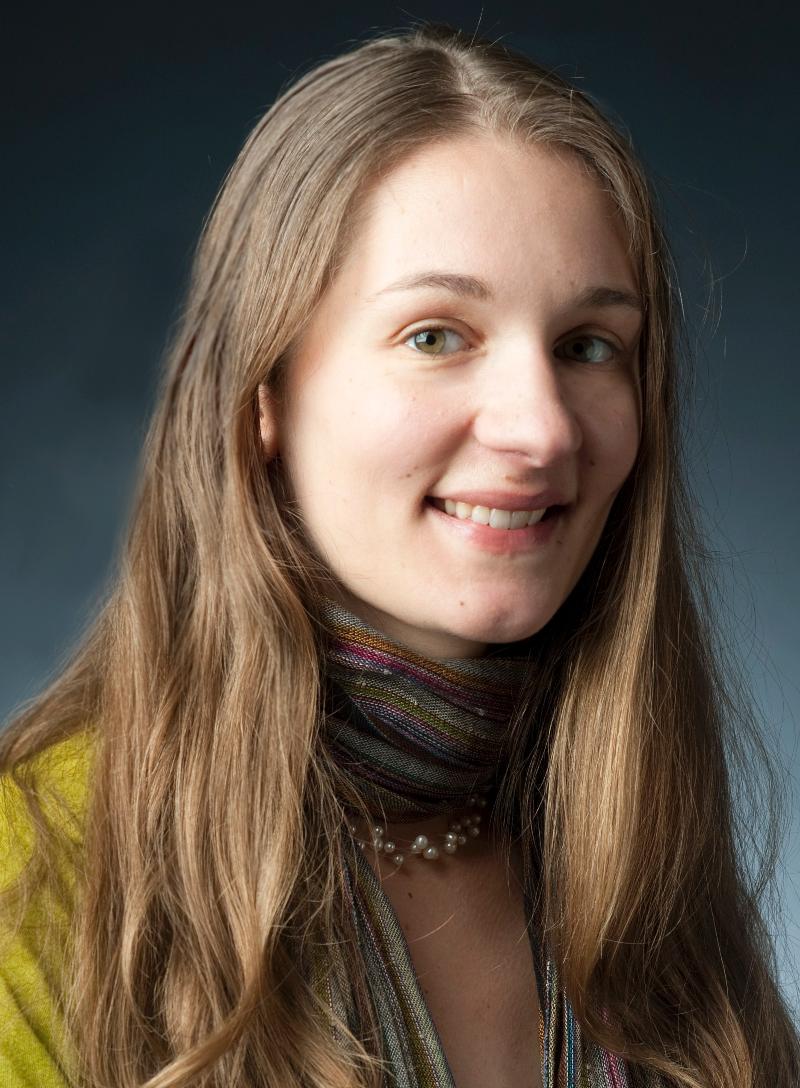 Rebecca Schmid is MusicalAmerica.com's Berlin news correspondent. She also writes on classical music and culture for The New York Times, Gramophone, Opera News, Opernwelt, and others.


WHO'S BLOGGING


RENT A PHOTO
Search Musical America's archive of photos from 1900-1992.