---
Movers & Shakers: David Foster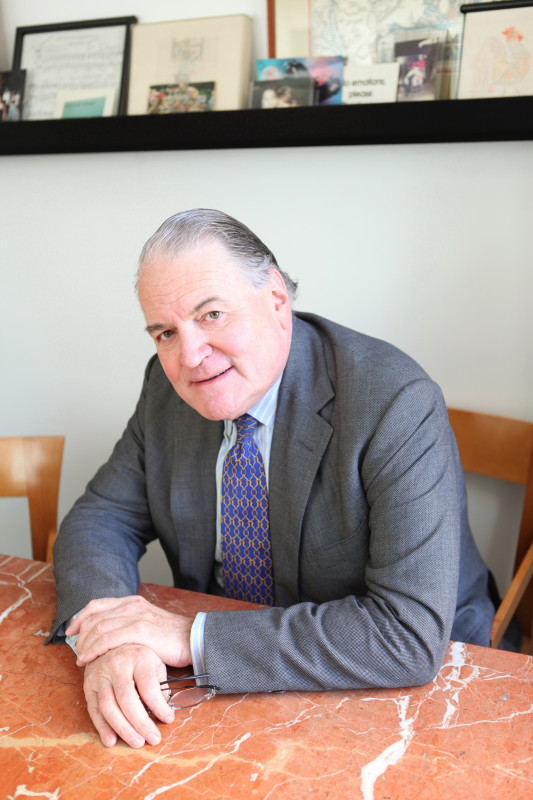 David Foster
President and CEO
Opus 3 Artists
As a corporate name and logo, Opus 3 Artists is the baby amongclassical music's three powerhouse artist management firms. (IMG Artists and CAMI are the other two.) It sprang to life less than a decade ago, in November 2006.
But the company's name reflects a long and distinguished lineage. Opus 1 was the legendary impresario Sol Hurok's firm, S. Hurok Presents, whose clients included the likes of the Bolshoi Ballet, Van Cliburn, and Marian Anderson. Opus 2 was the company that picked up the pieces of Hurok's empire after his death in 1974: ICM Artists, the classical music division of International Creative Management, a huge Los Angeles-based entertainment and literary talent firm. Opus 3 is the brainchild of David Foster, former President and CEO of ICM Artists who purchased the division with a group of investors and renamed it Opus 3 Artists.
With Foster at the helm, Opus 3 has grown to a roster of nearly 300 artists, ensembles, tours, and attractions, and a staff of approximately 60 operating out of its New York headquarters on Park Avenue South, plus offices in Los Angeles and Berlin. The aesthetic reach is wide. Artists include pianists Daniel Barenboim and Jeremy Denk, violinists Gidon Kremer and Jennifer Koh, conductors Christoph Eschenbach and Marin Alsop, the Brooklyn Rider string quartet, Chanticleer, singers Ian Bostridge and Stephanie Blythe.
Foster, 67, has a broad vision of what the classical music industry can become. Full of enthusiasm for the field, he comes up with fresh ideas that stretch beyond merely finding gigs for his own artists. One of his most successful projects was Spring for Music, the widely praised annual showcase that brings a half-dozen topquality orchestras from across the U.S. to perform unusual repertoire in Carnegie Hall for $25 a ticket.
"It was David's idea," says an associate. "He recognized that there were orchestras around the country that were doing great work but were under-represented [in New York]." With its inexpensive ticket cost (thanks to support from the Mellon Foundation), Spring for Music drew large crowds. And worthy ensembles like the Oregon and Albany symphonies benefitted from the exposure, both to New York music circles and to audiences back home. Unfortunately, the spring of 2014 will be the project's swan song, unless new financial backing can be found.
In a short, bare-bones video on YouTube, Foster talks about star quality.
"You can tell star quality when you encounter it," he says, looking like an amiable grandfather with his white hair, glasses, and round face, "but it's very hard to define. It's only after you spend a lot of time with things that don't have star quality that you immediately recognize it. The problem is that it's very, very rare. We—I—keep hoping to find it."
Mover & Shaker Jonathan Friend

WHO'S BLOGGING


RENT A PHOTO
Search Musical America's archive of photos from 1900-1992.